Yesterday, Prime Minister Muhyiddin Yassin announced that Malaysia will be entering its second Movement Control Order (MCO), beginning tonight at 12am on January 13. This, along with the closures of gyms across the nation may take a toll on the health (and bodies) of Malaysians. Before we get into how to keep your metabolism up during the MCO, let's break down the basics.
Metabolism is the process where your body converts what you eat and drink into energy. Your metabolism influences your body's basic energy needs. Although metabolism is linked to weight, external factors like how much you eat and drink combined with physical activity are what actually determine your weight. Here's what you can do to ensure you don't lose that waistline and help keep those calories burning.
1. Count calories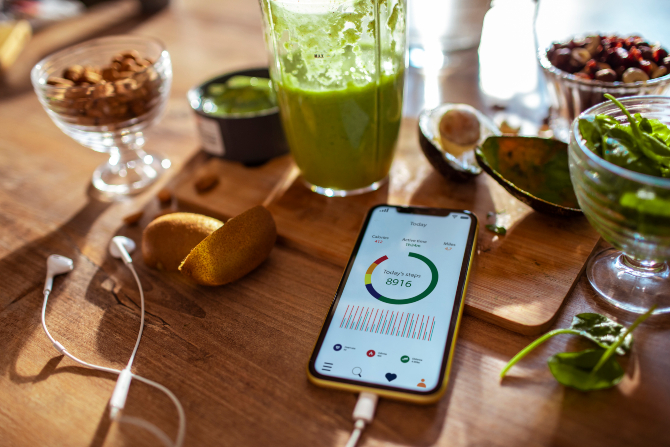 A calorie deficit "occurs when you consistently provide your body with fewer calories than it needs to support calorie expenditure". It's not a question of dieting or fasting—it is about making healthier choices. Swap out unhealthy foods for a sustainable and healthier option. To create a calorie deficit, you need to know what your maintenance calories are. They differ according to your weight, sex, height and physical activity. Avoid crash diets—they may momentarily help you lose weight, but they can also backfire and end up slowing down your metabolism.
2. Increase protein intake throughout the day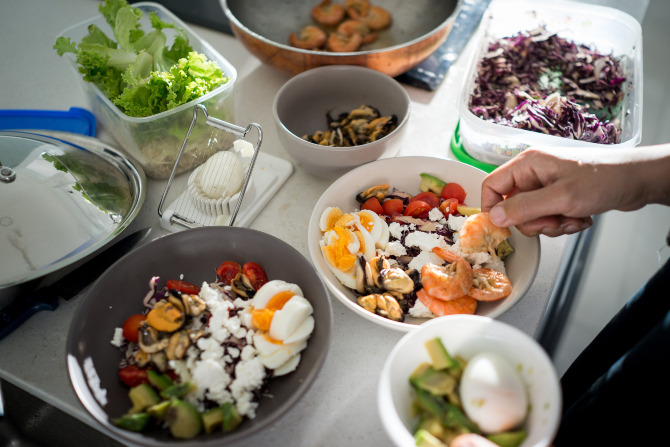 Do you ever find yourself snacking throughout the day? You don't know if you're doing it out of hunger or boredom. Trust us, you're not the only one who will be doing that during this upcoming MCO. The key is to be mindful of what you're snacking on and eat more protein. Studies have found that an increased protein intake actually satiates your hunger and your body's natural reaction to metabolising and digesting protein. According to research, having a higher protein diet boosts metabolism due to your body's reaction to burning more calories around the clock, including while you're asleep. The "thermic effect of food" or TEF is the energy used to digest food. Protein has a higher TEF compared to refined carbs. This means that your body actually burns more calories to process protein than it would carbohydrate or fat.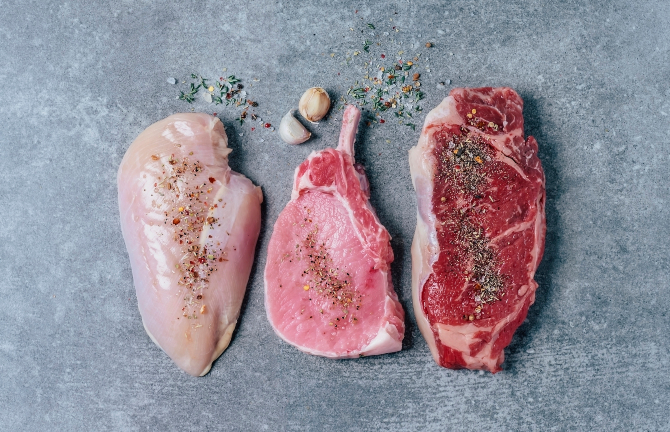 3. Cut down refined carbs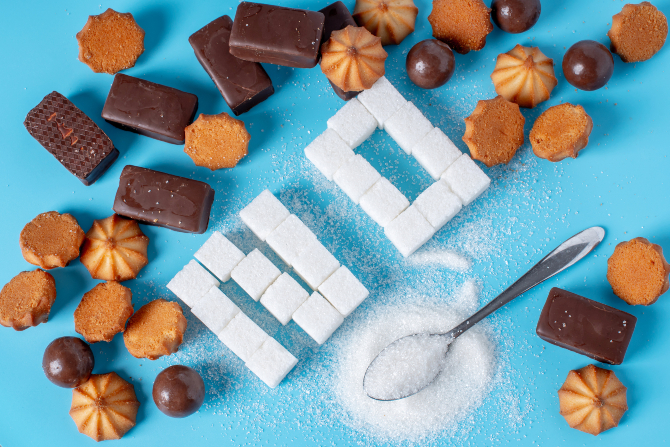 Refined carbs aren't limited to pasta, white bread and white rice. They can also be found in pastries, snacks, sodas, sweets, breakfast cereals and added sugars. Refined carbs don't make the best snack because they contain "empty" calories and contain a lower amount of fibre, vitamins and minerals. They impact your metabolism because they increase your body's blood sugar and insulin levels after being consumed. All carbohydrates turn into glucose and raise your body's blood sugar but some just do it more quickly than others. A healthier solution would be to choose whole-grain alternatives such as oats, brown rice, quinoa and wild rice.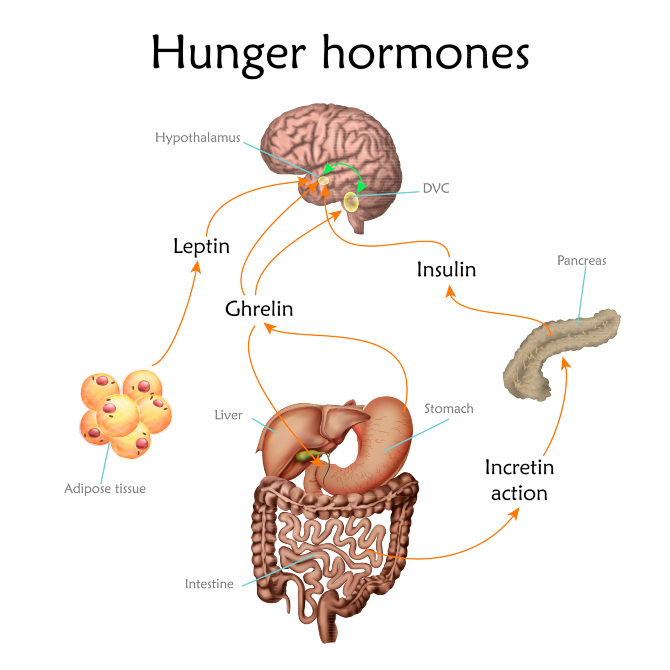 By replacing carbs with fat and protein in your diet, you reduce the hunger hormone while boosting several satiety hormones.
4. Try high-intensity interval training (HIIT)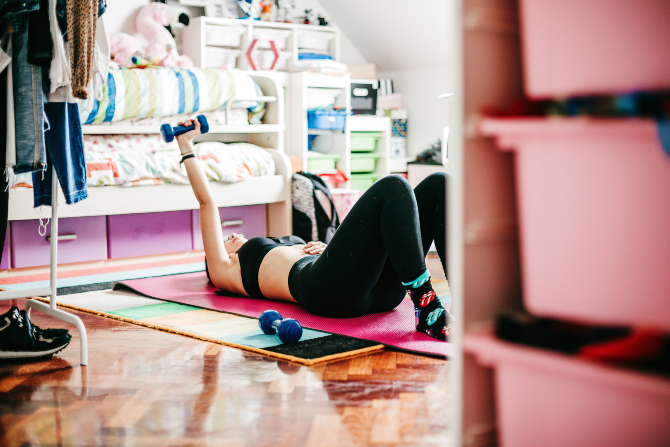 A HIIT workout is a combination of intense exercises that are done in short bursts with periods of rest or lower-intensity exercises. These workouts often combine cardio and aerobic routines with resistance training and interval training. Interval training (which includes burpees, stair running and push-ups) has a smaller time investment and can boost cardio-respiratory health compared to continuous forms of exercise.  HIIT exercises stimulate the production of the human growth hormone (HGH) by up to 450 per cent during the 24 hours after you finish your workout. HGH is not only responsible for increased caloric burn, but it also slows down the ageing process, which is how it affects your metabolic rate. You don't actually need any equipment for a great HIIT session. If the MCO has impacted your exercise routine of running or cycling, try high knees, fast feet, or anything plyometric (where muscles exert maximum force) like jumping lunges to get your heart rate up fast.
READ MORE: 7 Best fitness accounts to follow on Instagram for your 2021 body and workout inspo
5. Keep moving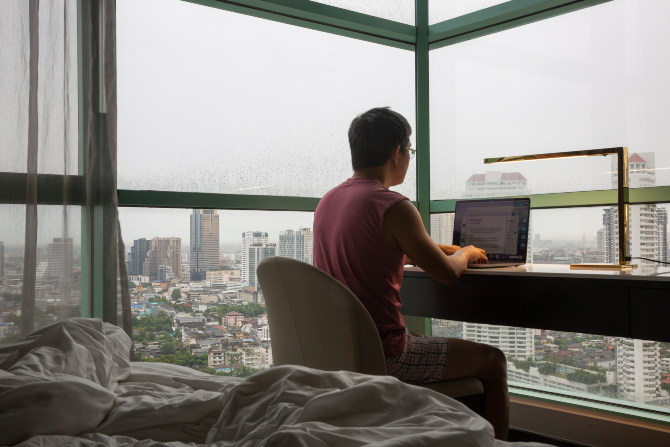 If you can't get a hold of kettlebell(s) and your home doesn't have enough space for burpees, the trick is to just keep moving. It could be something as simple as rearranging furniture, cleaning or doing some active chores. This is because muscle tissue burns more calories than fat tissue. Put it this way: everything you do burn calories, from eating to sleeping. The number of calories your body burns by lying in bed all day is called a resting metabolic rate, which is unique to every individual. Any extra movement helps burn calories faster and has an impact on your metabolism.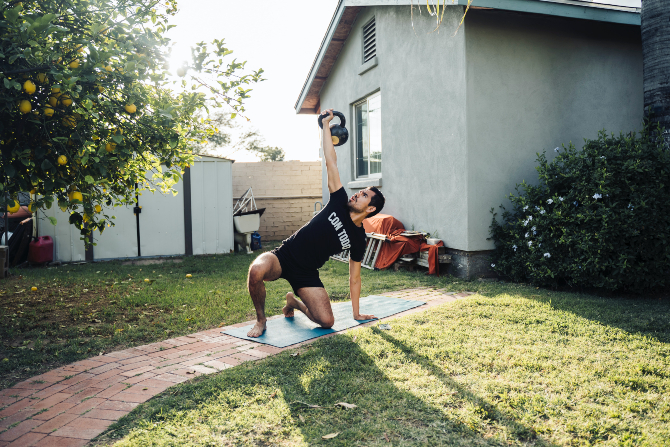 "Imagine if you have a Kancil, a figuratively small amount of energy and force is needed to move it. But if you upgraded it to a machine with a heavier-rimmed body kit, you'd need a stronger engine to move it. The heavier you are, the more energy you need to move around. Hence, you burn more. It's like muscles. You can increase it if you are active and pack more weight resistance. The more you work out and gain more muscle mass, the higher your metabolism rate," says Jaa, the Fitness Training Specialist at Celebrity Fitness Malaysia.
6. It's about consistency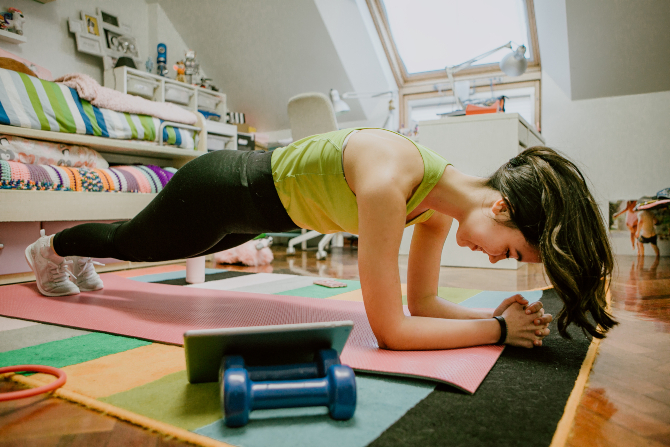 It is important to note that supplement makers tend to claim that ingredients such as green tea, iron supplements and probiotics will boost metabolism. Your metabolism is dependant on your body and biology. Supplements and juices may increase the rate at which calories are burnt but don't necessarily provide a lasting solution to your body over time. According to The Washington Post, six years after participating in the reality television show, The Biggest Loser, the average contestant regained more than two-thirds of the weight lost on the show. Stick to a consistent meal schedule and don't overeat.
In conclusion, a consistent diet, plenty of water and sufficient fibre and protein maintain your muscle and metabolic rate as you age. So just because it's MCO, don't allow yourself to slack off.
For more health- and wellness-related stories, head over here.
| | |
| --- | --- |
| SHARE THE STORY | |
| Explore More | |