Beauty
5 Sneaky ways to scent (and/or deodorise) your space for total relaxation
Tried-and-true trade secrets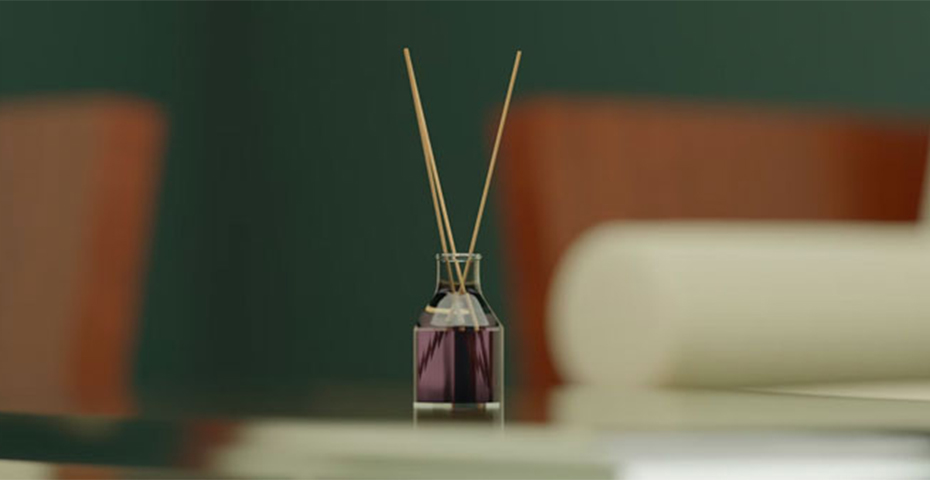 There's something so mesmerising about a well-scented space. Whether it's a hotel, a spa, or a fragrance boutique at the mall, there's nothing quite like the instant calm indulgence that washes over you as you take a deep breath.
You've probably wished you could bottle up these scents and take them home with you, and you're not alone. That's why we're here to tell you that you absolutely can.
Ahead, we've rounded up some of our favourite ways to subtly (and not so subtly) scent a space:
SURROUND YOURSELF WITH SCENTED CANDLES
READ: 11 Made-in-Malaysia scented candle brands to shop for a major mood lift
This tip is kind of a no-brainer, but if you'd like to get your space smelling great with little effort, scented candles are your best friend. All you really have to do is light them up, sit back, and wait for the magic to unfurl.
The key here is to get a good scented candle. For us, this simply means a candle that has a strong smell even when unlit—these are the ones that have the best potential to fill a room quickly.
SHOP: Diptyque La Droguerie Odour-Removing Candle with Basil, RM309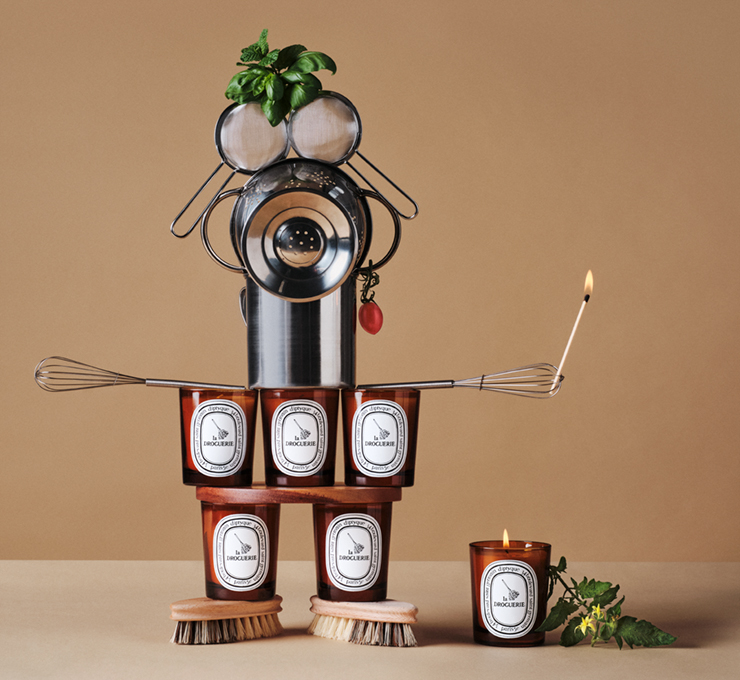 La Droguerie is Diptyque's first home cleaning collection and this candle is just one of many functional items included in the lineup. Based on technology that targets and eliminates unpleasant odours, this basil, mint and tomato leaf candle is bound to spark joy.
TIP: Light the candle 30 minutes before cooking and leave it to burn for at least 30 minutes after you're done to fully deodorise your home.
THINK BEYOND CANDLES TOO
READ: 4 Stunning home fragrances to beautify your home (and reinvigorate your senses)
While candles are great, they're not suitable for every space. For instance, children, pets and difficult landlords are just a few reasons why you'd want to avoid them. Fortunately, there are plenty of other options:
Use a room or linen spray
In a pinch and need to freshen up your space before company arrives? Room sprays are equal parts convenient and potent, allowing you to fragrance an entire room in an instant.
Linen sprays, on the other hand, while similar, tackle things like your sheets, your carpets and your sofa. Aside from deodorising these textiles, linen sprays also work as slow-burn air fresheners once infused in the fibres of your home.
SHOP: Hyang Oriental Linen/Room Spray, RM80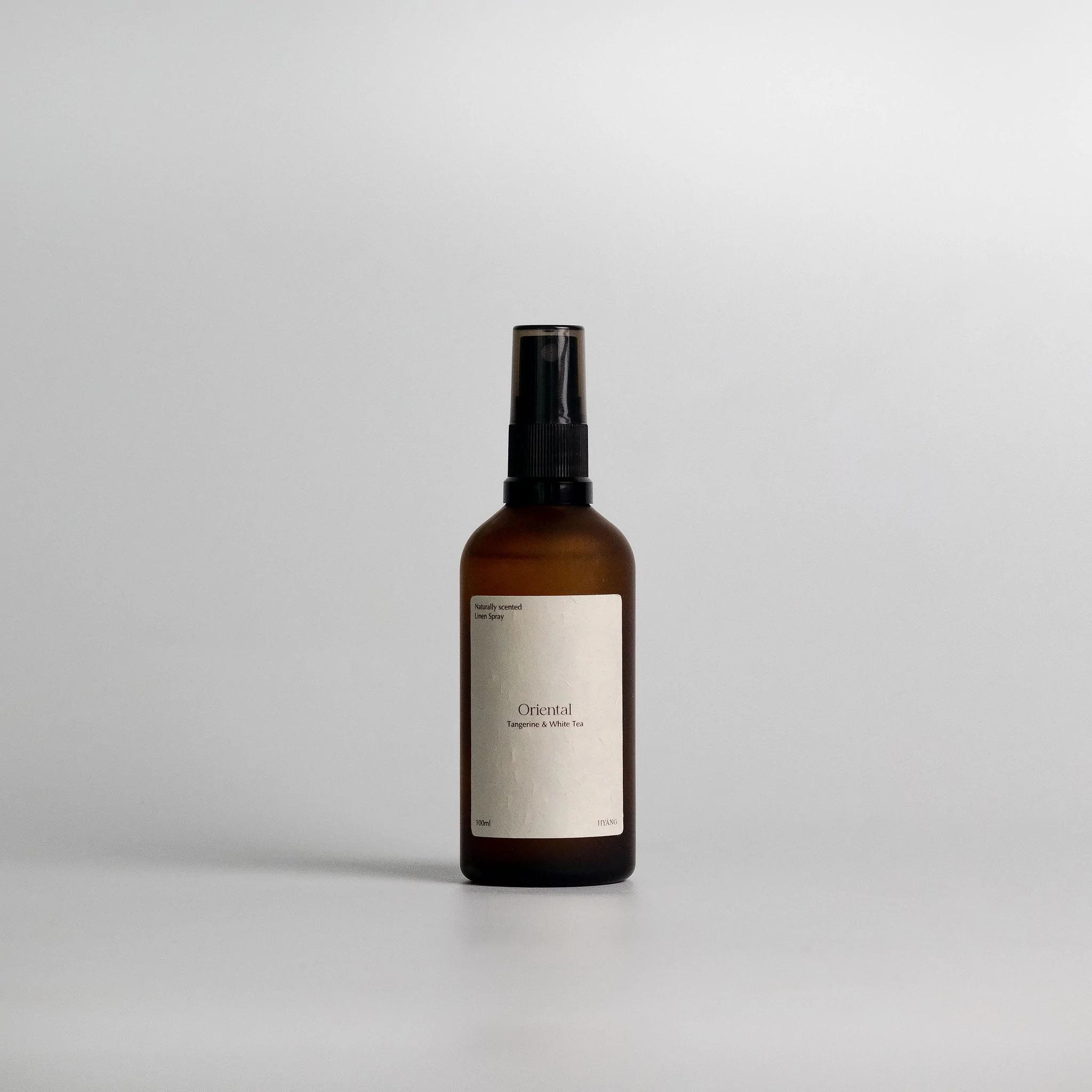 This Malaysian-based brand champions the aromatherapeutic powers of pure essential oils to bring you an exceptional olfactory experience
This room-and-linen spray is comprised of sweet citrus and white tea—a blend that the brand describes as a fusion of the most iconic hotel scents in the country. Spray onto your textiles or directly into the air to whisk yourself away on a luxury staycation (mentally, at least).
SHOP: Borneo Candle Studio Room and Linen Spray, RM55
Handcrafted from start to finish in Borneo, this room and linen spray collection is the perfect way to #SupportLocal while refreshing your space.
There are four scents available to choose from: Love Potion, a sweet floral blend of grape, neroli and jasmine; Borneo Oudh, an aromatic blend of agarwood, elemi, and leather; Midnight Breeze, a masculine blend of bergamot, leather and musk; and Tea Garden, a limited-edition blend of lemon, violet and white tea.
SHOP: The Asli Co. Lavender Linen Spray, RM25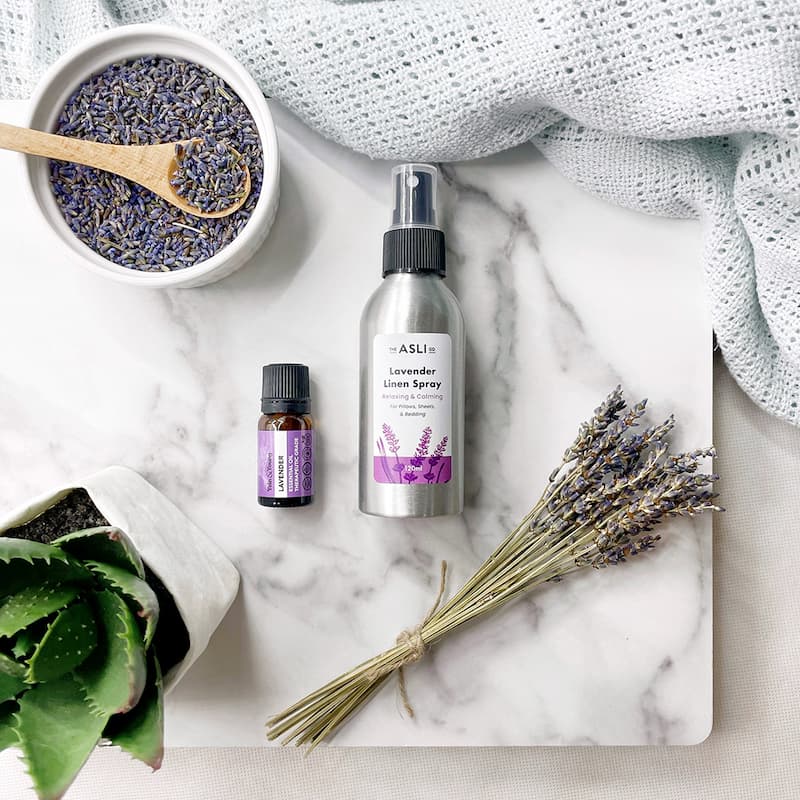 Made in Malaysia by women in the Orang Asli community, this linen spray is another great way to #SupportLocal this month.
The spray contains pure lavender essential oil and a touch of sweet orange oil to bring a calming, sleepy aroma to your space. Use it on your linens as directed or as a room freshener!
Invest in a reed diffuser…
Looking for a more permanent solution? Reed diffusers are simple to use, safe for any space, and can last anywhere from two to six months. Simply pop your reeds into the diffuser oil and wait for the scent to disperse naturally!
SHOP: Baobab Collection Totem 250ml White Pearls Luxury Bottle Diffuser Mini, RM797.50
View this post on Instagram
This subtle fragrance blend of white musk and jasmine adds a subtle, soft touch to any space. Plus, it's quite the showpiece, too—handmade by the brand's glass artisans, the diffuser's glass bottle is truly one of a kind.
This bottle is decorated with white and powder pink details, topped with a sculptural matte white ceramic cap.
SHOP: Tom Dixon Scented Eclectic Diffuser – Orientalist, RM615.50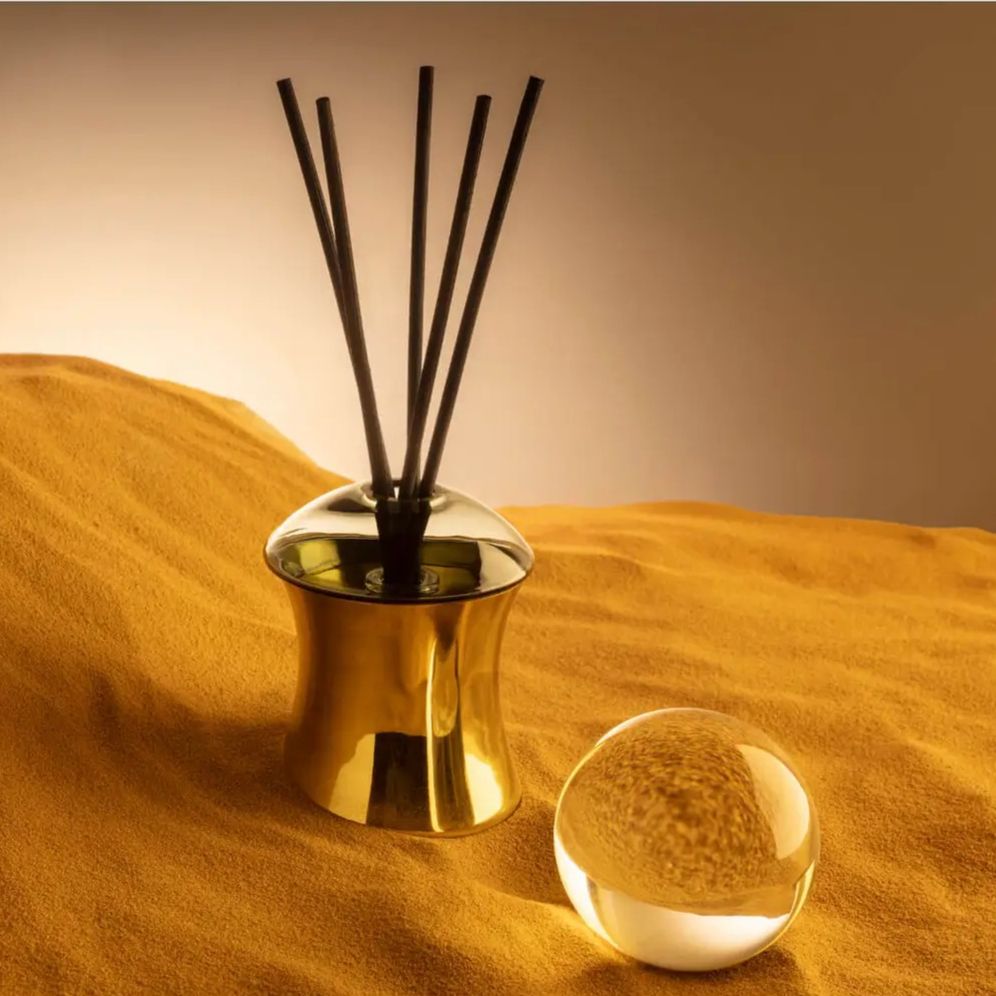 This non-alcoholic based scent features top notes of cassis and violet leaves; heart notes of rose, magnolia, geranium, clove and cinnamon; and base notes of patchouli, amber and musk. Its stunning vessel is made in hand-spun brass and it comes with ten black reeds for optimal diffusion. Expect it to last between eight to 12 weeks.
…or a machine diffuser
Machine diffusers are probably the most economical option when it comes to fragrancing your space. Though they can cost a pretty penny upfront, they're a great investment in the long run. All it takes is just a couple of drops of essential oils and you're set for the next few hours.
SHOP: Neom Wellbeing Pod Luxe Diffuser, RM690.50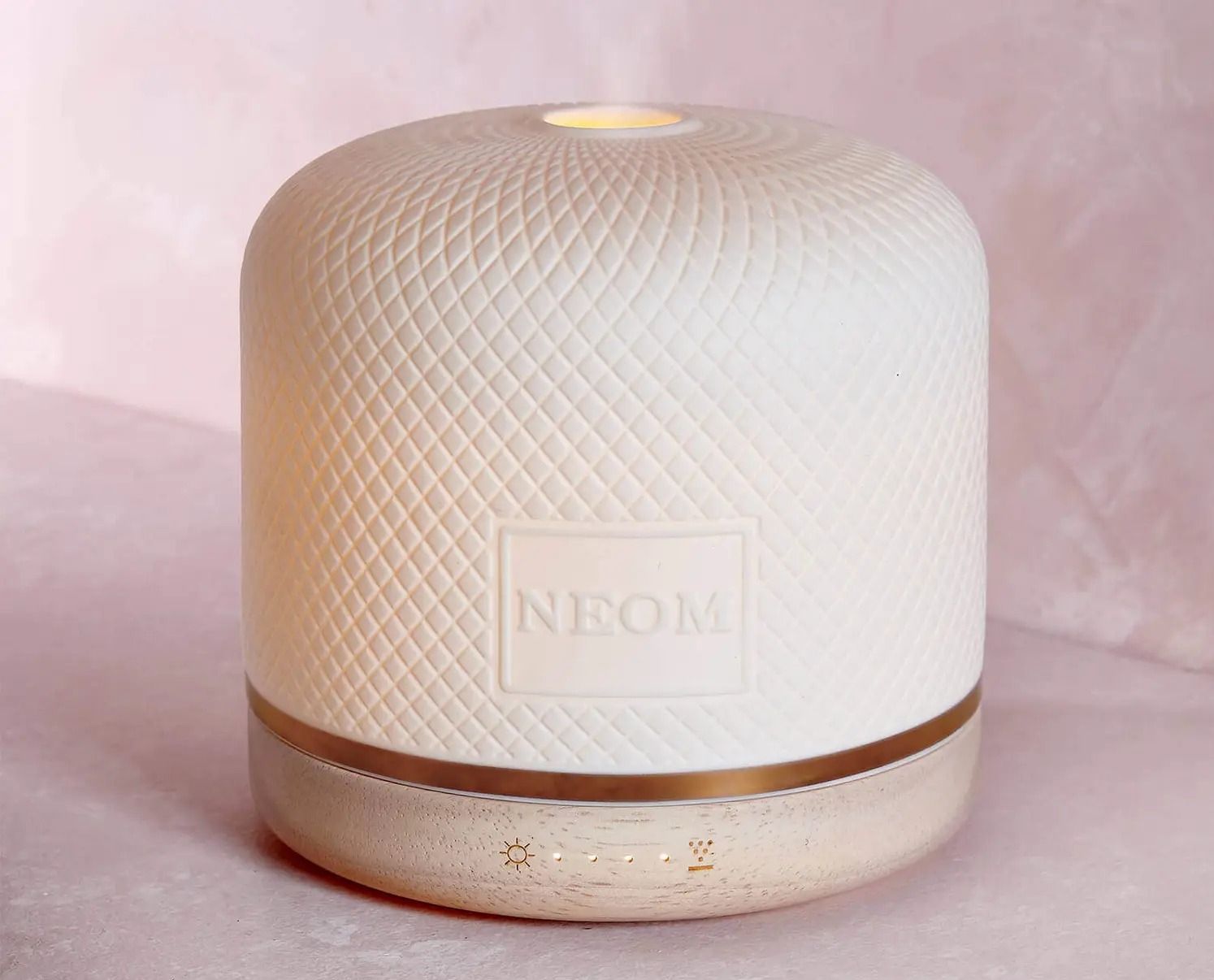 The epitome of luxury, this remote-controlled diffuser pod is designed for larger spaces. Simple to use, all you have to do is add 30 drops of an oil of your choice (TIP: Neom has some great choices available), plug in the machine, and adjust your preferred settings with the remote control.
Even when not in use, its chic design is perfect for display on any coffee table or mantlepiece.
SHOP: ESPA Aromatic Essential Oil Diffuser, RM364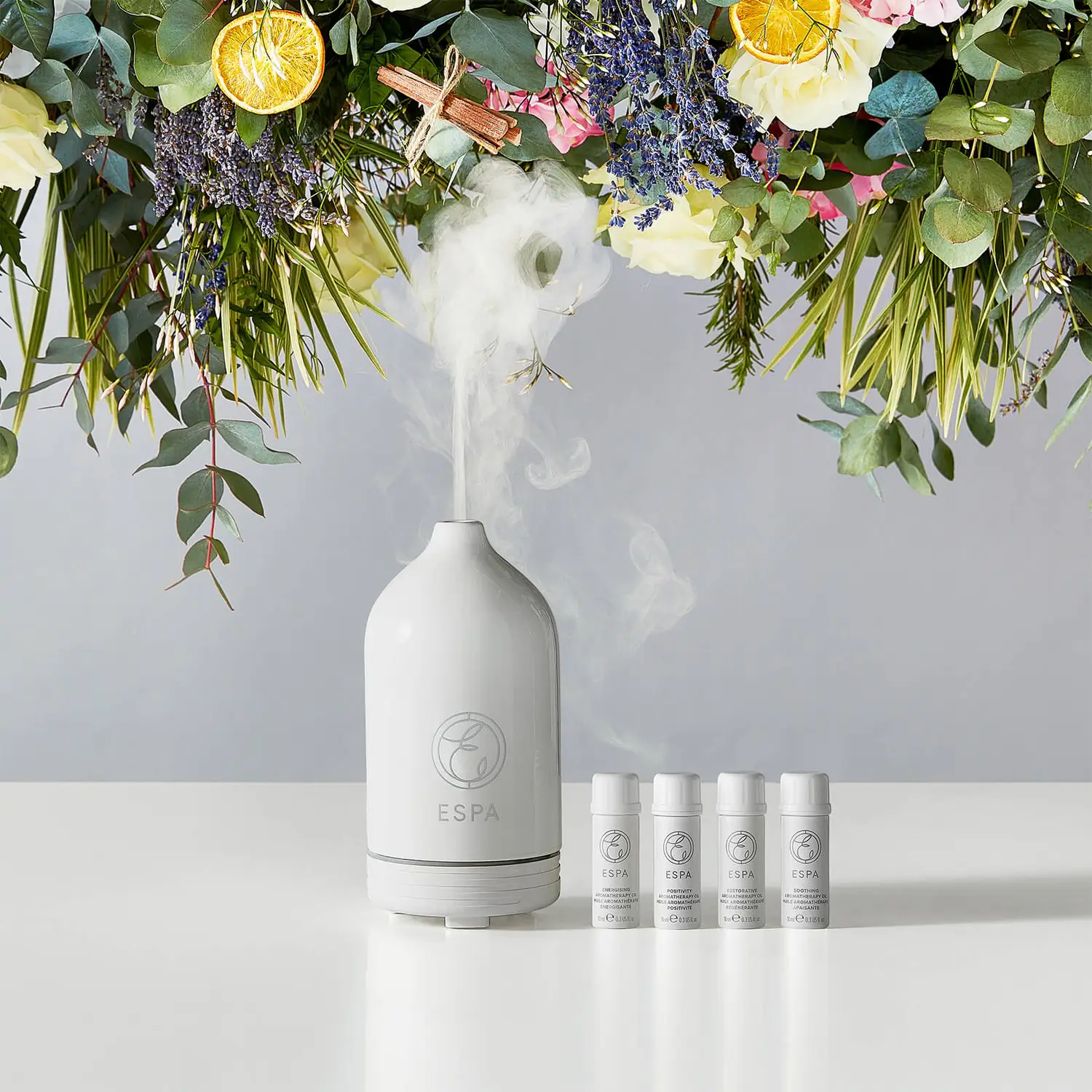 This aromatherapy diffuser works overtime. Doubling as a night light and decked out with Ultrasonic vibrational technology, it humidifies your space as it disperses your scent of choice. Use it for your nightly meditations or just for a post-work wind down.
HARNESS THE POWERS OF ESSENTIAL OILS
Need a way to make the guest bathroom more welcoming? Try adding a few drops of ylang ylang or jasmine onto the inside of your toilet paper (read: not the actual toilet paper—just the cardboard tube in the centre). This nifty trick serves to scent your whole bathroom, and the best part is that it lasts as long as you're using the roll.
You can also use essential oils to scent your wardrobes by making a deodorising pouch. This DIY hack is a little more intensive than the last but easy enough to pull off—here's the how to:
Place a cup of baking soda in the centre of a 6″ by 6″ fabric scrap
Add a few drops of an essential oil of your choice
Fold up the pouch and secure with a rubber band (you can decorate it as you like with ribbons),
Place the pouch in your wardrobe, shoe closet or where needed
DO THINGS THE OLD-FASHIONED WAY
If you've got little more than vanilla essence on hand, we've got the hack for you (and we may or may not have stolen it from Clueless). Just put two caps of vanilla extract in a baking dish and bake at 150ºC for 20 minutes. Your entire house will smell absolutely delicious.
STILL SMELL A STINK? ADDRESS THE ROOT CAUSES
Some home odours just can't be covered up with a candle and a room spray. If you find that your home still has a musk despite your best efforts to mask it, there are a few things you might want to look into.
1. Stop leaving your damp laundry to sit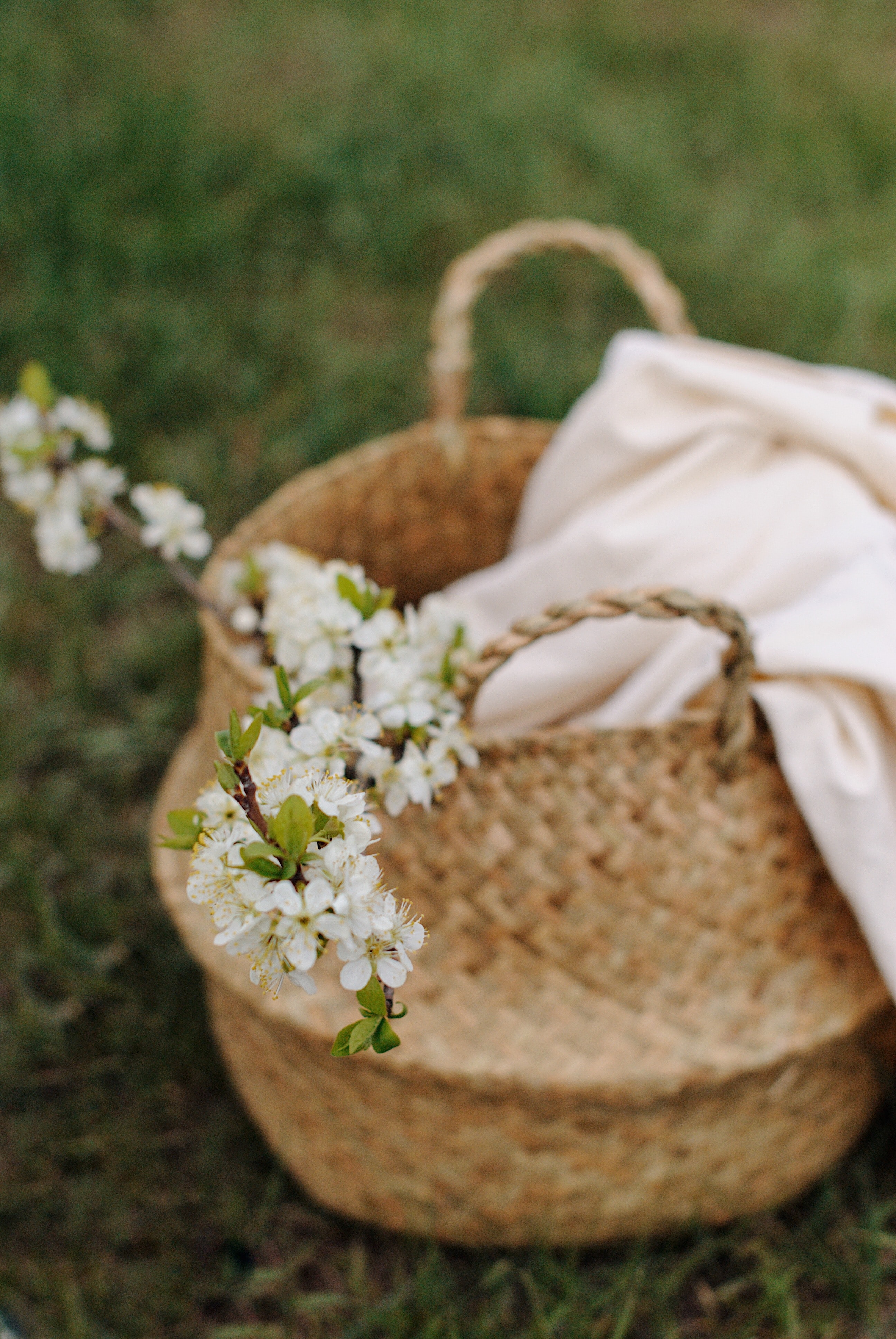 We've all been there—hanging up the laundry is a chore in every sense, but leaving your basket for too long can foster the growth of bacteria and fungi (specifically, mildew), leading to the funky, sour smell that emanates from your clothes and stinks up your space. "But I'm so diligent with my laundry!" we hear you exclaim. Well, in that case, the culprit might be your towels.If your toilet is poorly ventilated and small, it's likely that your towels also have mildew growing on them. The best course of action here is to crack open a window or turn on the exhaust fan post-shower or consider hanging your towel up to dry elsewhere.
2. Clean your carpet thoroughly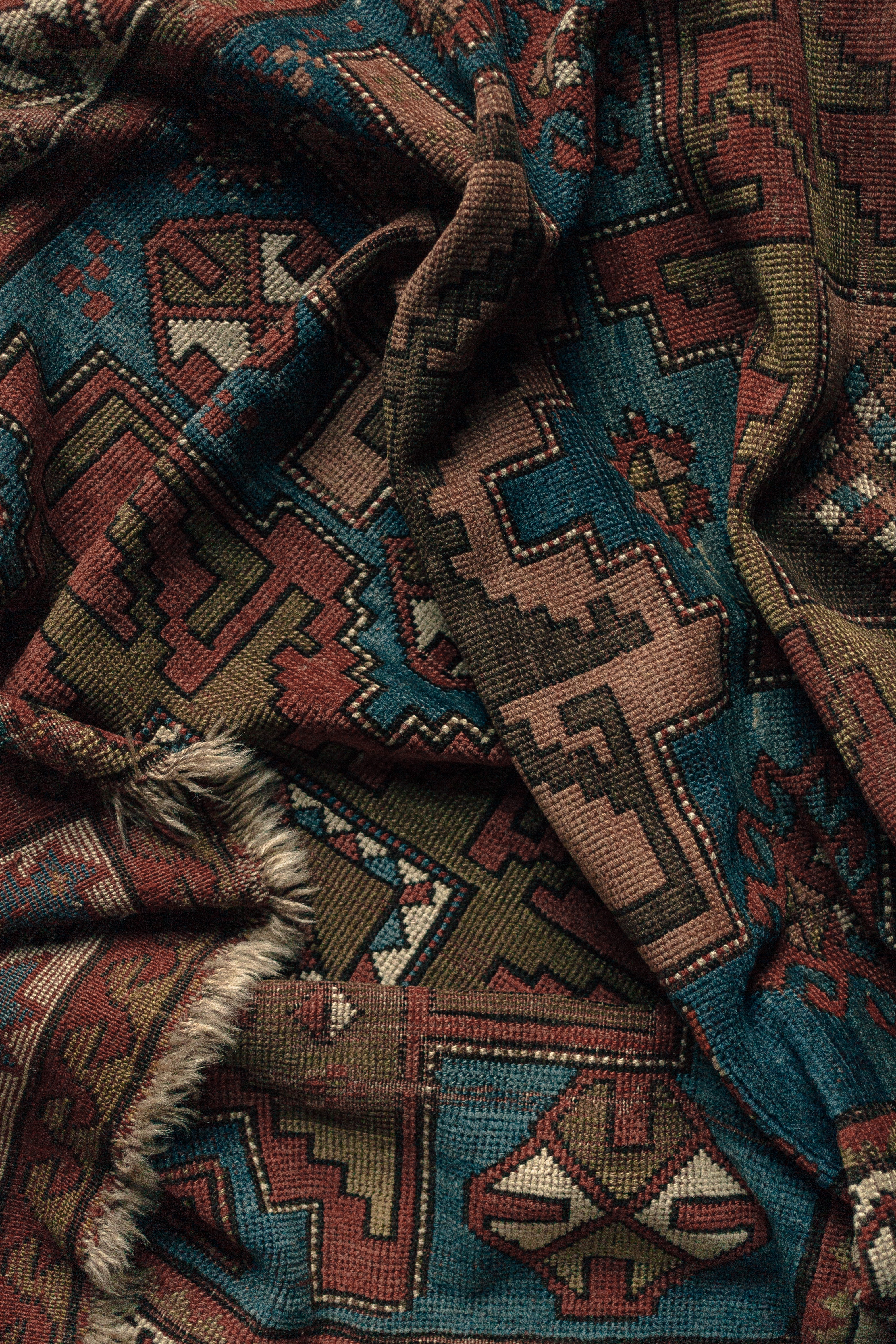 Accidents happen—whether you've spilt some dinner on your new rug or your pet has decided to relieve itself on your fancy carpet, some things just can't be helped. Unfortunately, your carpets take these offences personally, and their fibres hold on to every mistake you've ever made.Fortunately, there are two simple solutions to this pickle. The first is to go get your carpet professionally cleaned. The second is to deodorise your rugs yourself. Just sprinkle an even layer of baking soda over the top of your carpet (if you'd like to be extra, try adding a couple of drops of your favourite essential oils to the baking soda before sprinkling), work it into the fibres, then let it sit for a few hours (preferably overnight) before vacuuming.
Take out the trash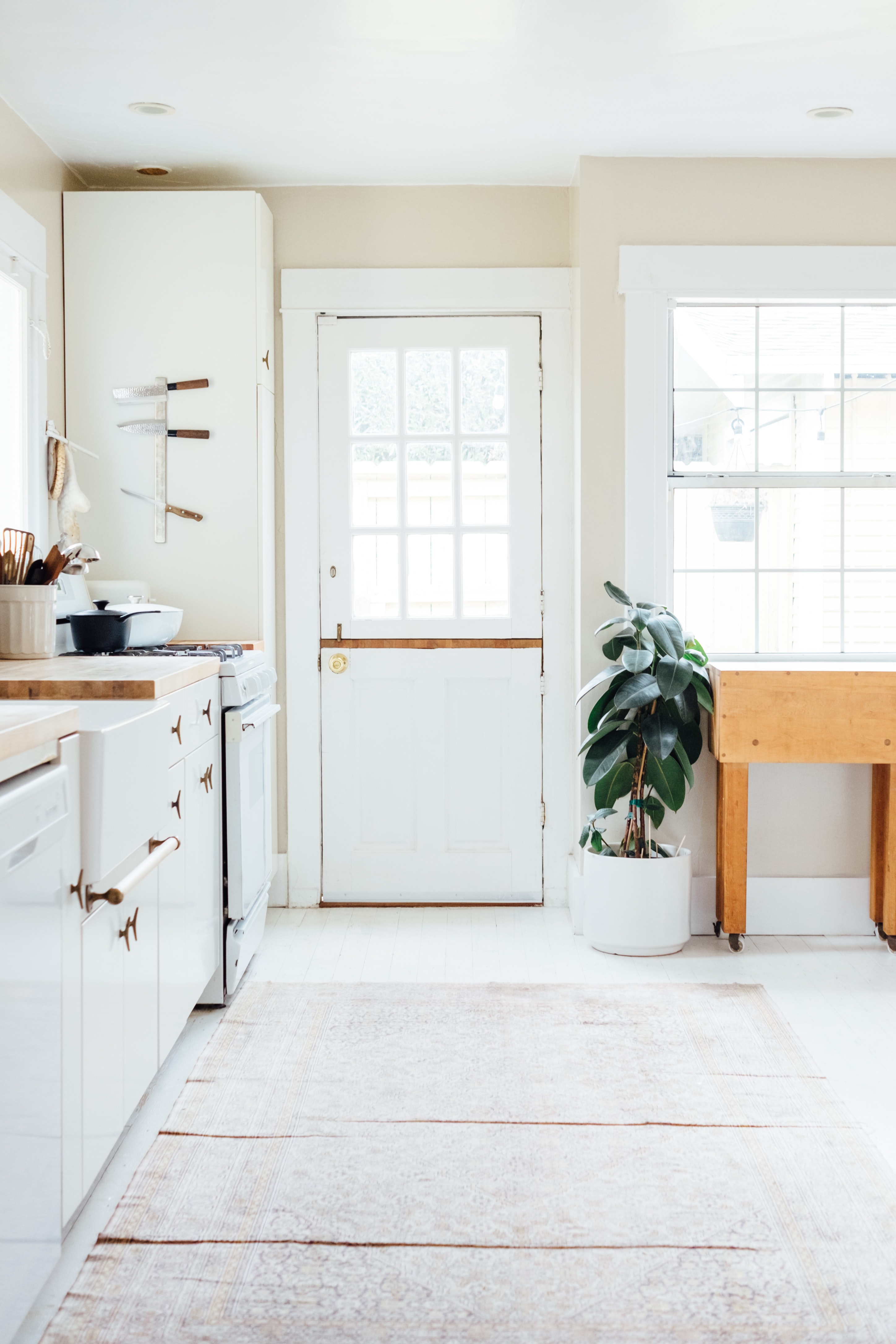 Again, we completely understand the urge to fill your bin up to the brim (and then some). That said, unless you enjoy the smell of rotting food and mouldy paper, you'll want to take out your trash regularly—daily, if you cook frequently. In addition, you'll also want to give your bin a deep clean every so often, given that it's constantly in contact with your waste. If you're already doing all of these things and nothing seems to be helping, then here's a top tip: Soak a couple of cotton balls in the essential oil of your choice (we love lavender and lemongrass) and place it at the bottom of your bin, under your bin liner. Bye-bye, odours!
Change your cat litter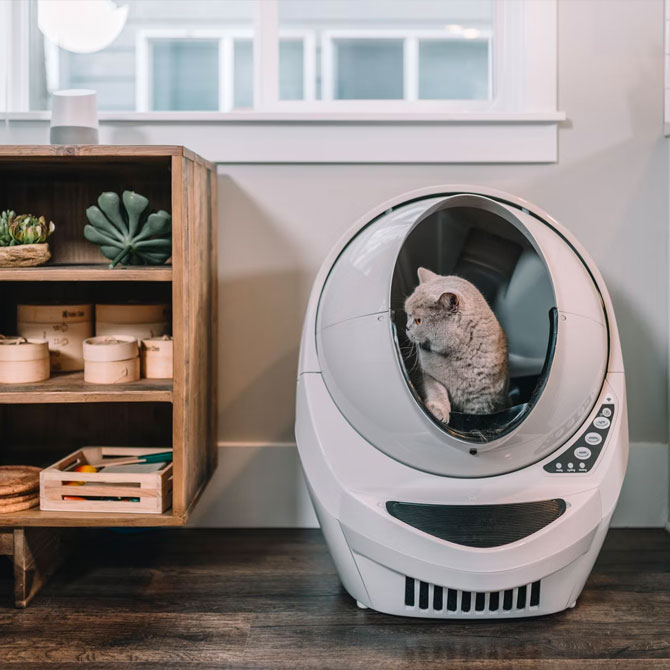 Cat pee has an unreasonably strong scent, made even worse when it has been left to sit for days. Worse yet, if you leave it long enough, you'll become desensitised to it—your guests, however, will not.
To stave off any stubborn smells emanating from your kitty's litterbox, make sure you're cleaning out their litter daily. Or, opt to get an automatic litterbox instead.
Find more beauty stories like this here.
| | |
| --- | --- |
| SHARE THE STORY | |
| Explore More | |