I know what you're thinking: "Didn't Mother's Day just happen?"
You're absolutely right—Mother's Day has been and gone, and, technically, I'm late to the ball. However, consider this: You don't need a single occasion to spoil mother dearest. Why limit the love to just one day? Why not span it over the course of a weekend? Or, better yet, consider the whole of May 'Mother's Month'! Now, that has a nice ring to it, doesn't it?
Now, BURO has covered a fair few ways that you can treat mum this month, from beauty gift guides to breakfast in bed, and all of those are undeniably great ideas (not just saying that because I wrote the guides, by the way). However, if you'd really like to win the award for 'Favourite Child' (or 'Best Spouse'—your wedded wife definitely deserves some Mother's Month appreciation too), a spa-filled staycation is the way to go.
You see, handing her a bouquet of flowers and a box of chocolates once a year is definitely nice, but it probably won't do much to release the lockdown stress Mum's been accumulating over the last two years. A spa getaway, on the other hand, is perfect.
Why? Aside from the fact that it is impossible to leave a spa feeling anything but relaxed and soothed, doing a staycation is a great way to get mum out of the house for a full reset.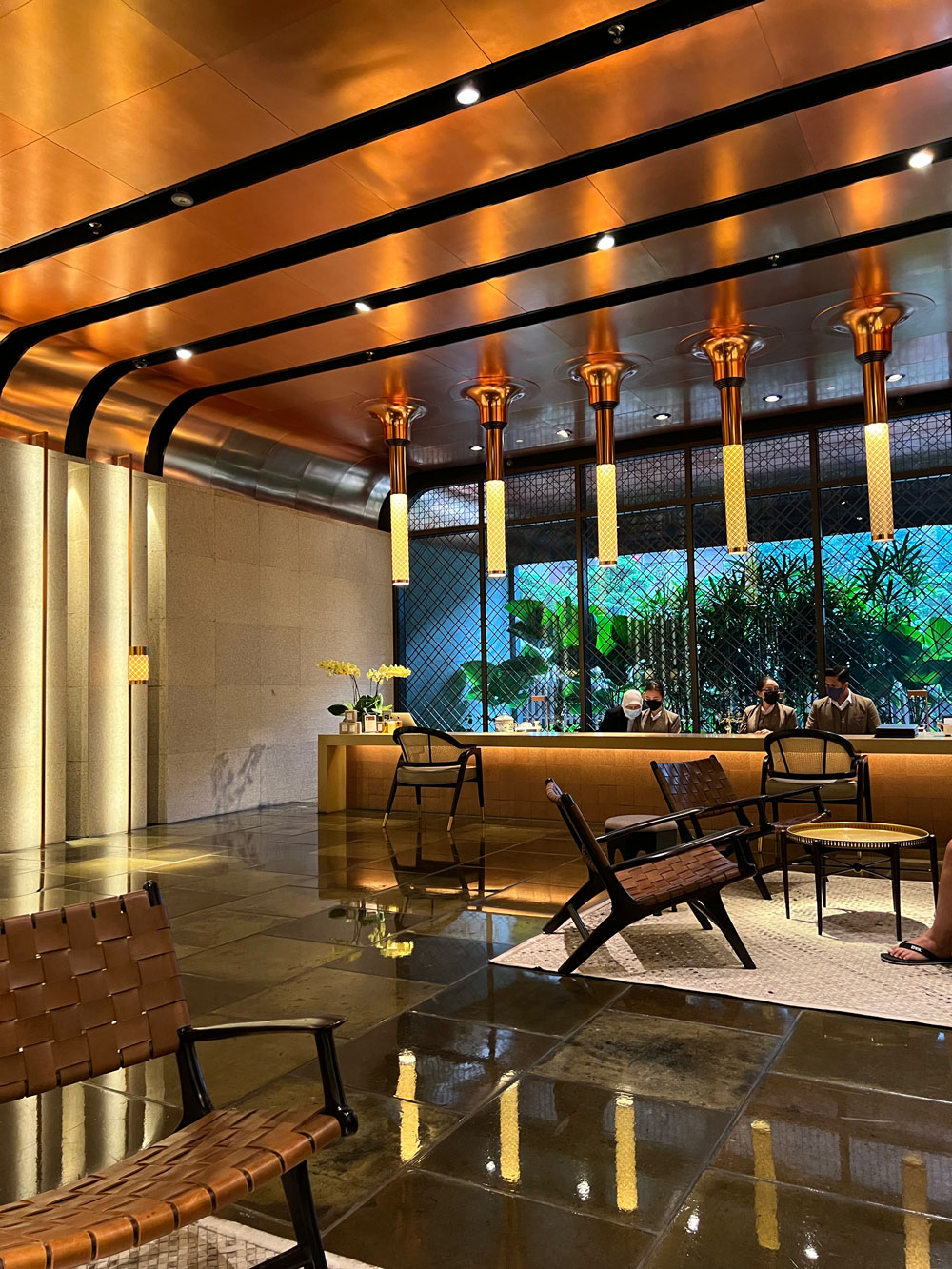 Essentially, a spa-cation is the ideal Mother's Day trip. Specifically, a spa-filled staycation at the RuMa Hotel and Residences. Mum and I stopped by the RuMa for a three-day, two-night stay over Mother's Day weekend, armed with a busy itinerary. Without further ado, here are the three reasons why you should book yourself in for a stay too:
1. The Spa (duh)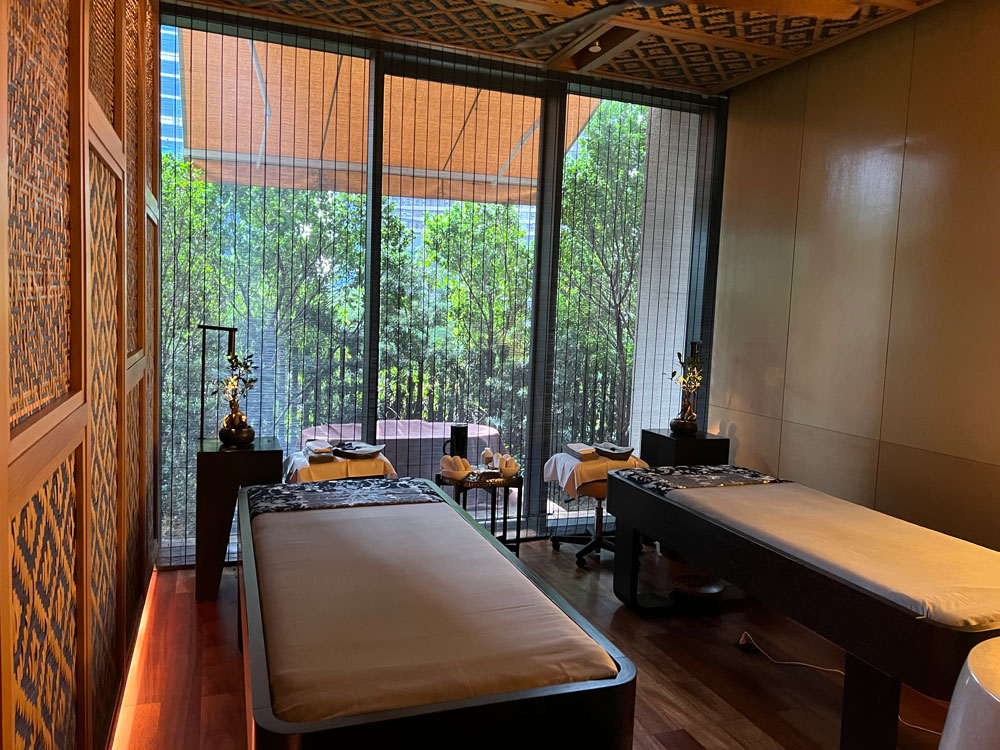 To me, the RuMa is, first and foremost, a spa destination. While the food and the interiors at the hotel certainly are exquisite, the spa really is next-level incredible. Fun fact: UR Spa won the title of 'Best Digital Detox' in the 2021 BURO Beauty Empties—and for good reason, too.
Between UR Spa's expert therapists, inspired treatment menu, and tranquil ambience, each visit is a full-on immersive experience.
NOTE: For those, like my mum, who are paranoid about COVID exposure, rest assured that UR Spa's staff are tested once weekly and were masked and gloved the entire way through our treatments.
Over the course of the trip, we tried out a variety of treatments, including the special Mother's Day Body and Envelopment Treatment (consisting of a 30-minute upper body massage and 60-minute anti-cellulite body wrap), their award-winning Dusun Inan Body Therapy, their Hydramemory Facial and the in-room Bath Butler service. Here's how each treatment went: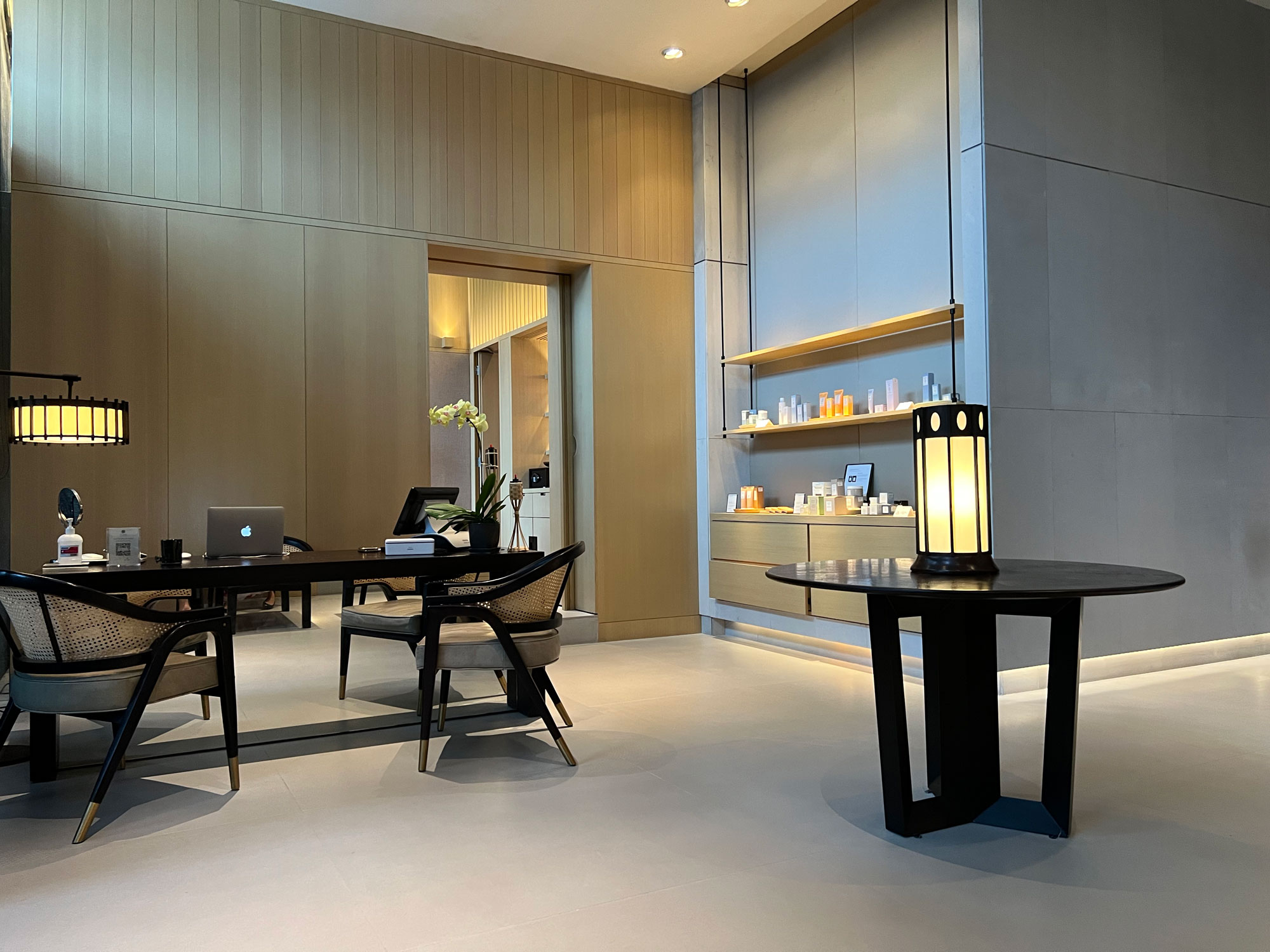 Mother's Day Body and Envelopment Treatment
This was the very first treatment we tried out and I can confirm that it was an invigorating way to start the day. It began with the upper body massage, during which every single bit of stress in my back and shoulders was obliterated by my therapist's expert hands.
Heads up: When you tell the therapists at RuMa that you want a firm massage, they'll give you a firm massage. You've been warned.
Then came the anti-cellulite wrap. Admittedly, mum and I were equally sceptical about the benefits of this treatment. However, we both concur that while we didn't see any major improvement in our "lumpier" areas, the wrap left our skin unbelievably soft, smooth, and brightened, thanks to the blend of lactic acid and AHAs in the body mask.
Dusun Inan Body Therapy
If there is one treatment that you should absolutely experience for yourself, it's UR Spa's signature Dusun-Inan massage. Essentially, it's a deep tissue massage derived from the traditional practices of the Lotud Dusun tribe of Borneo.
Our lovely therapists, Olai and Momo, are both native Sabahans trained in this traditional massage technique, so you can probably imagine how incredible it was. Picture a back massage so good that it completely knocks you out cold; a massage so blissful that mum immediately starts talking about making it a monthly excursion. Yep—that good.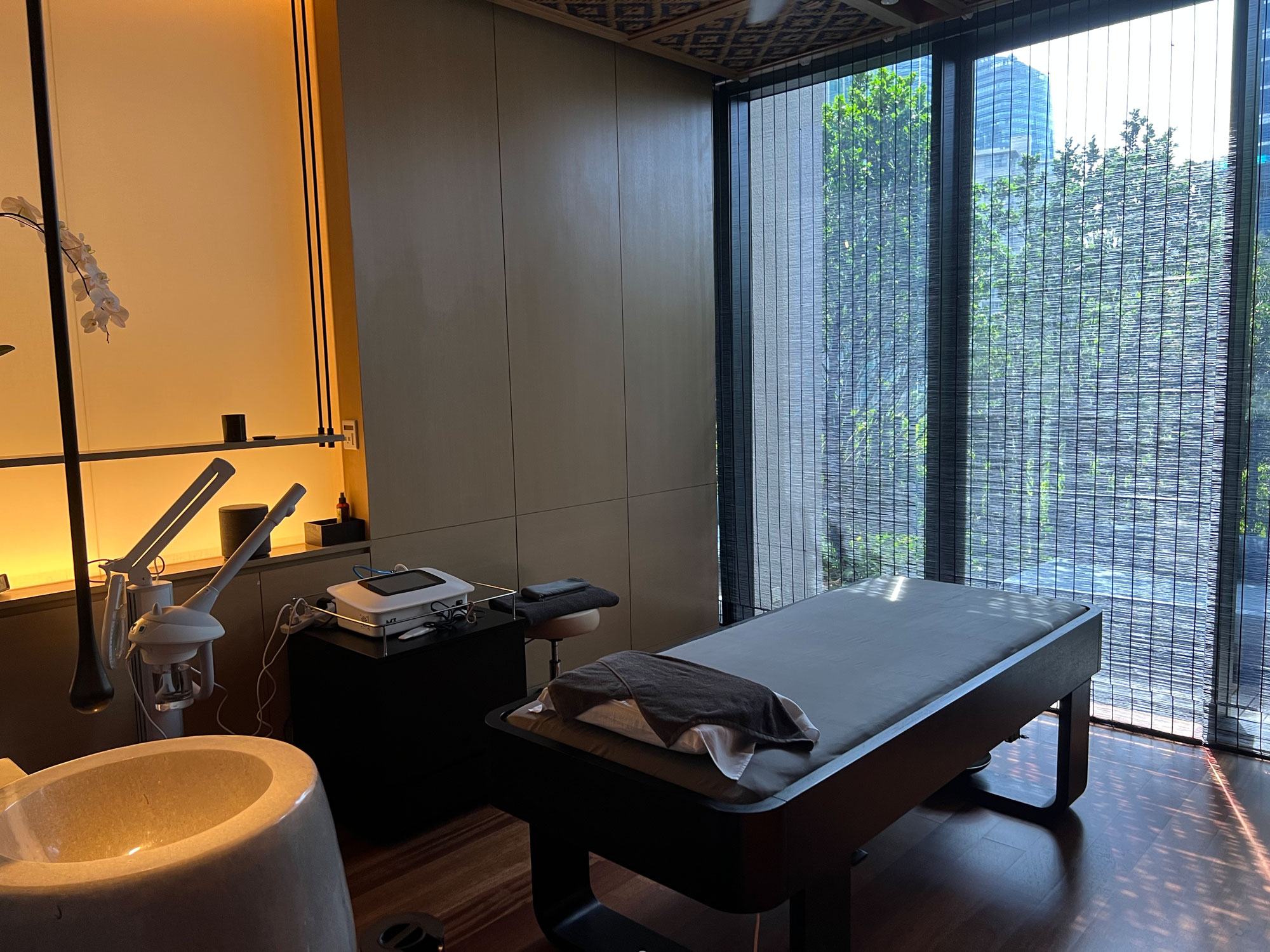 Bath Butler
The Bath Butler service had mum and me split. I personally thought that it was a nice way to wind down for the weekend and thus took full advantage of the room's lovely bathtub. Specifically, I spent around an hour in the bath each night, listening to an audiobook while I snacked on the delicious treats provided. It was idyllic. Really, I've got no complaints… except for the part where I dropped my fancy chocolates in the bath. Gutting, but inevitable.
Mum, on the other hand, wasn't as much of a fan. In theory, a bath sounded nice to her. In practise, however, she could only manage around two minutes in the water before she got restless. In her words, "Do I just, like… sit here?"
Hydramemory Facial
The final treatment of the weekend was the Hydramemory Skin Fitness Facial. Designed for dehydrated skin, it uses gentle exfoliation and a peel to regenerate the skin as well as facial treatment oils and masks to deeply hydrate and soothe the complexion.
The facial used products from [ Comfort Zone ], an Italian skincare brand that blends efficacious ingredients with aromatherapeutic scents, and included a painless peel from the spa's M3 Facial Machine. Further, each cleansing and toning step came with an excellent facial massage from my facial therapist, Sophie, as well as a tension-relieving hand massage during the masking portion of the facial.
Needless to say, the treatment was a highlight for Mum and me—we had both been struggling with dryness and dehydration lately, but we left the spa looking plumped, hydrated, and glowing.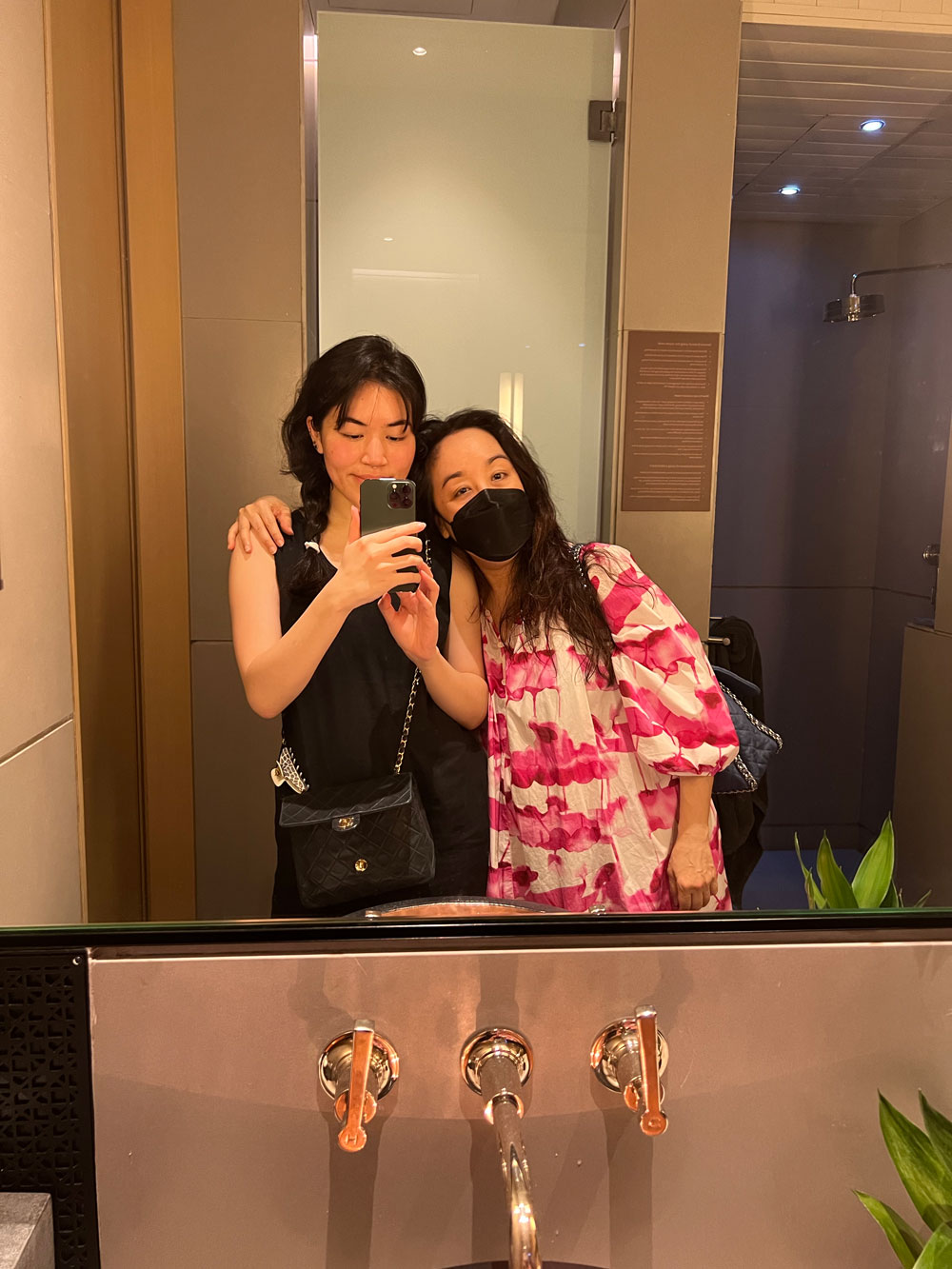 Clearly, mum and I had a wonderful time during the 'spa' part of our spa-cation. The range of offerings are, as described by mum, "world-class", and—to top it off—the warm and friendly staff at UR Spa were an absolute delight to chat with between treatments. In short, we'll be coming back.
2. The food
An indulgent Mother's Day weekend away would not be complete without food, and RuMa's offerings did not disappoint.
We were booked in for a curated six-course dinner at ATAS on both nights. I've been a long-time fan of the restaurant's creative and innovative approaches to fine dining, but I do admit that it's not always for everyone's tastes. That said, when it came to dinner, although one or two courses didn't quite hit the mark for me and mum, we were otherwise thoroughly impressed with the quality and taste of our food. Here are some of our favourites from both evenings: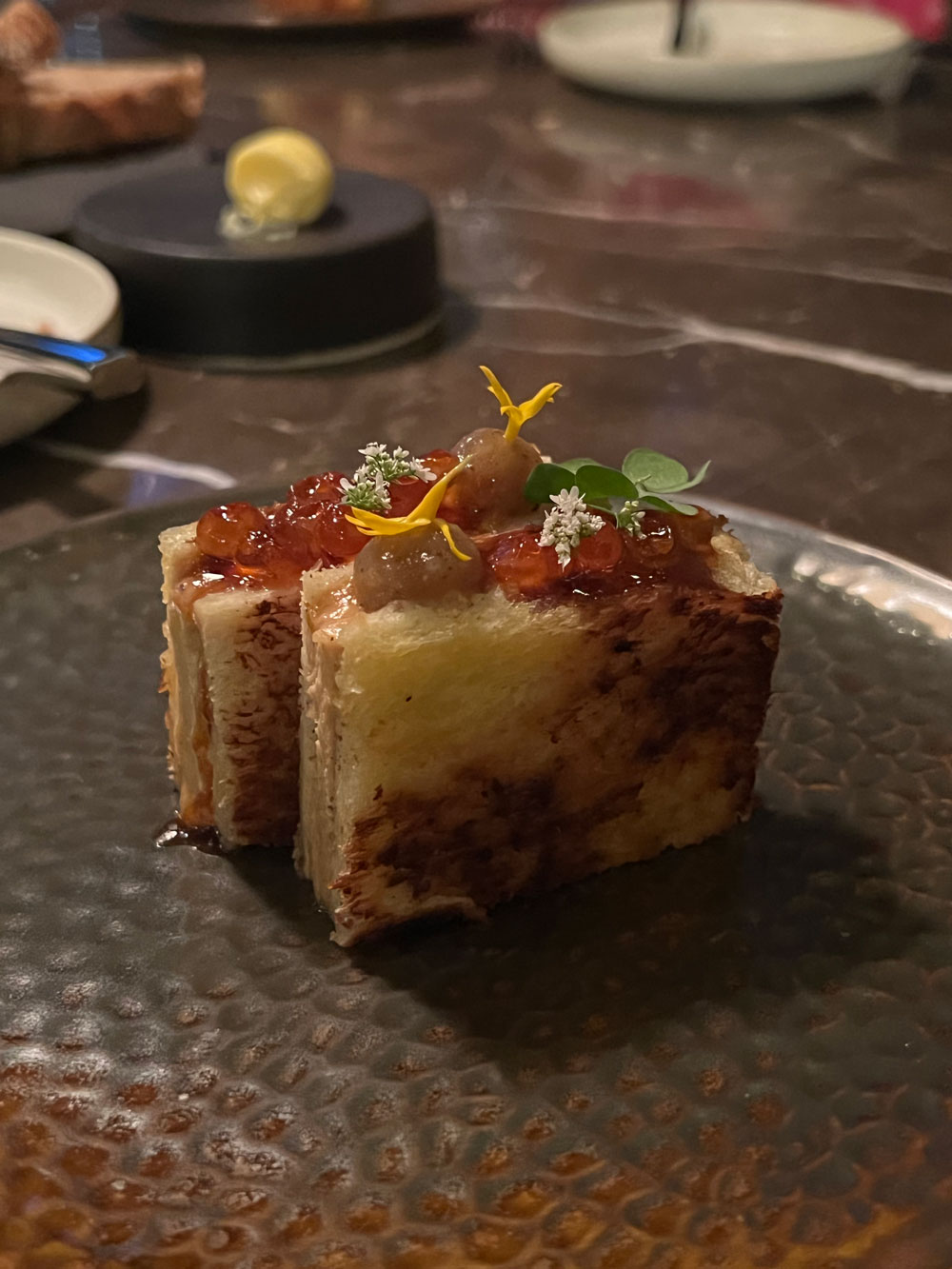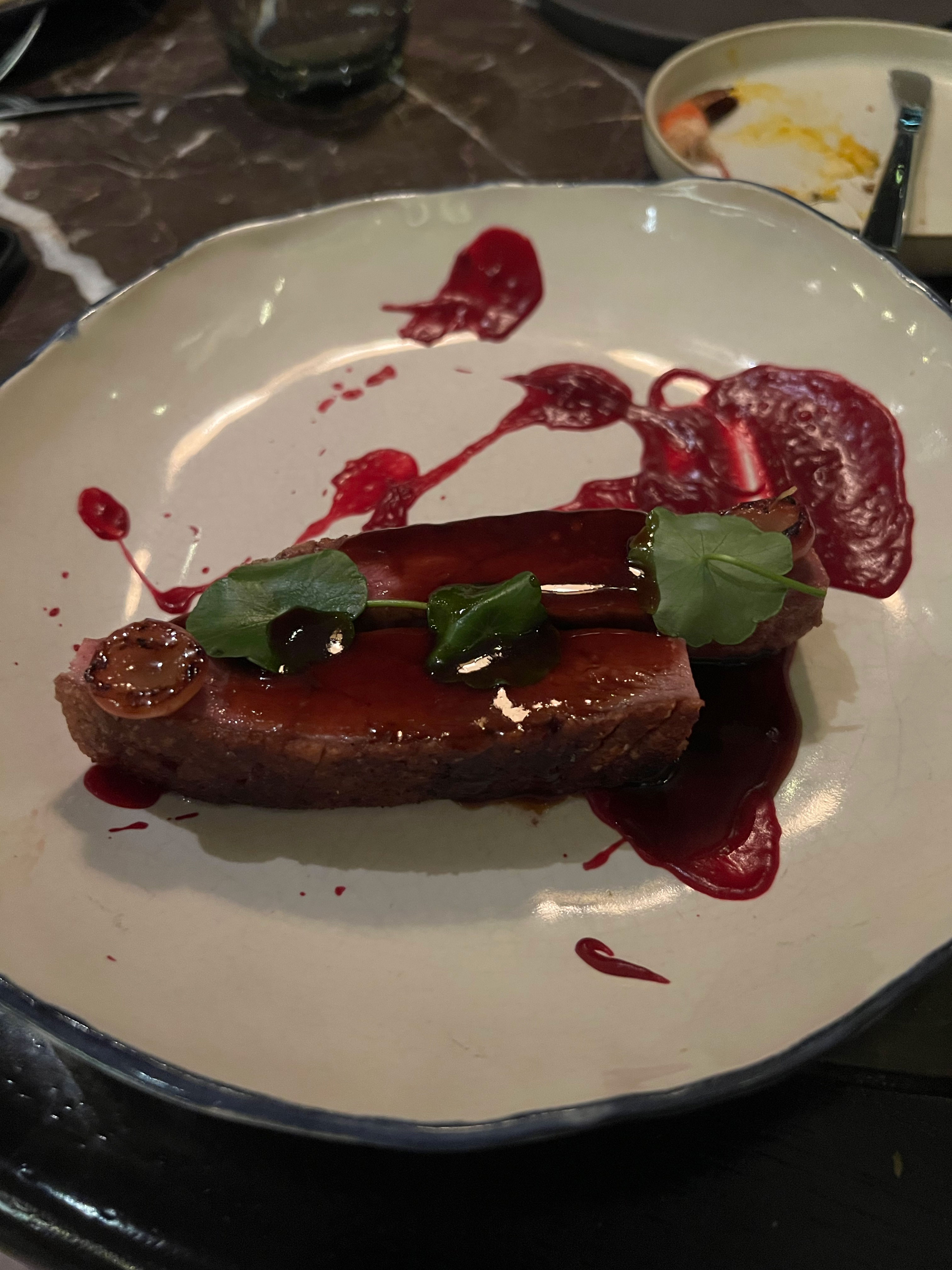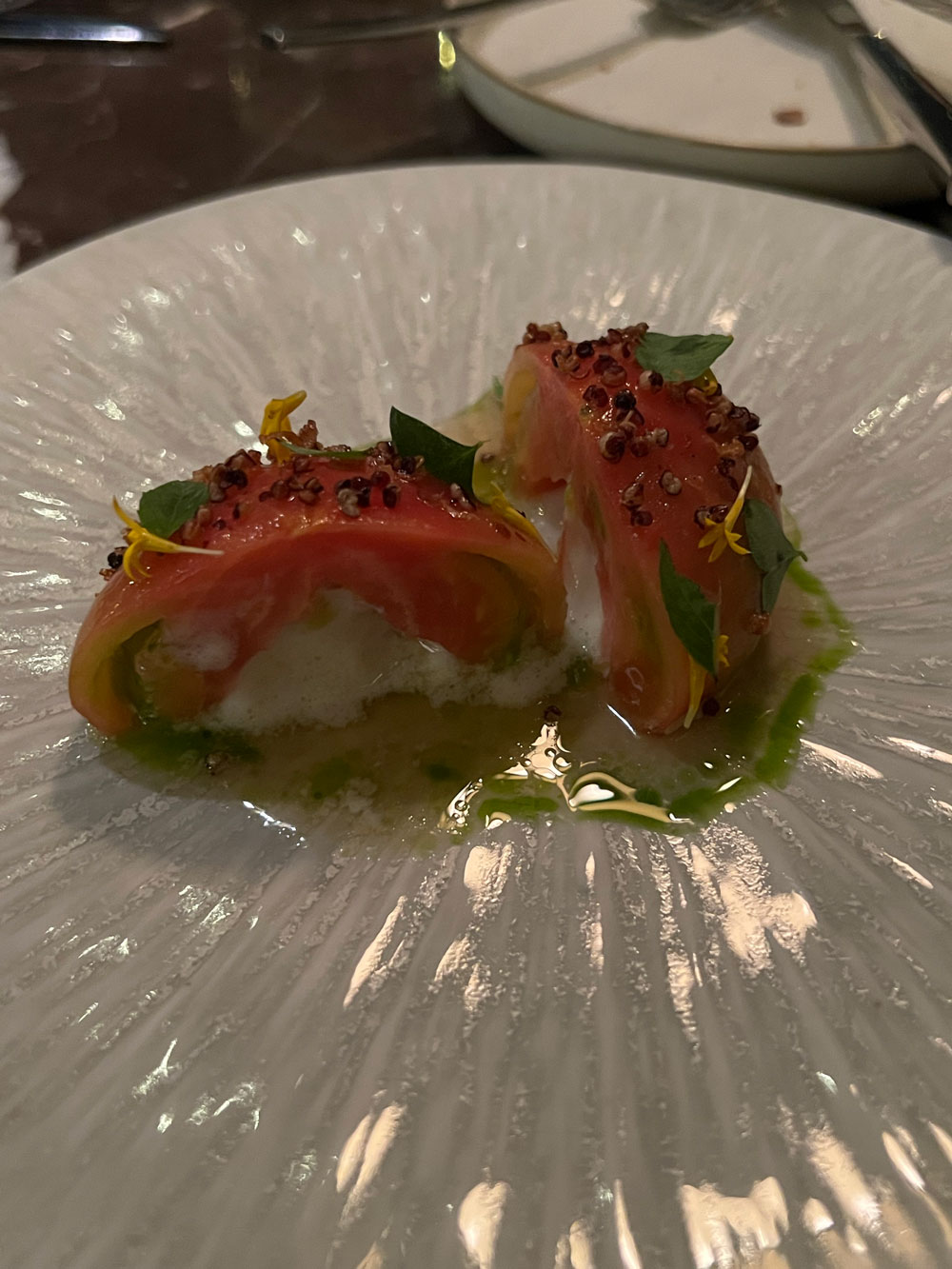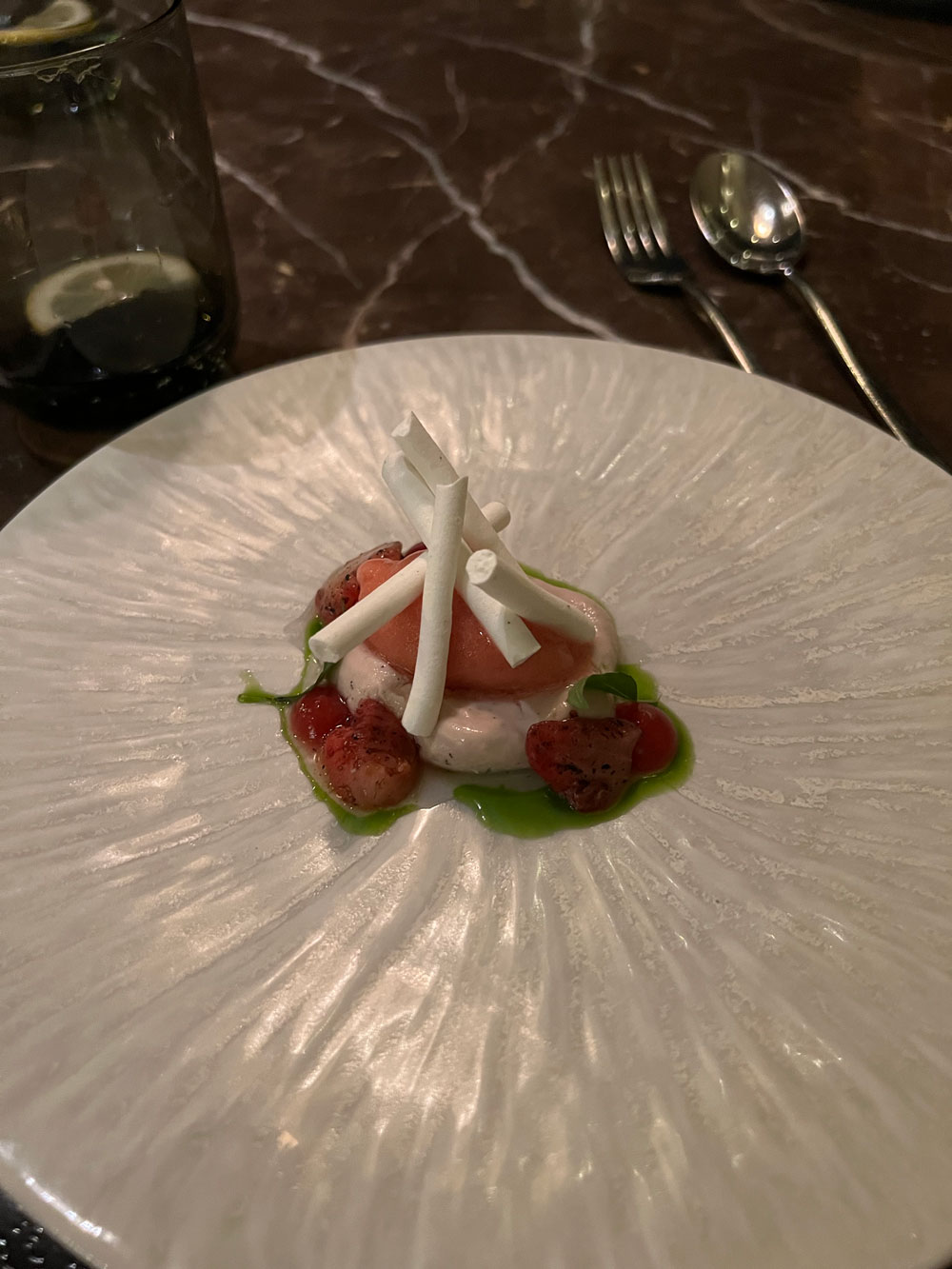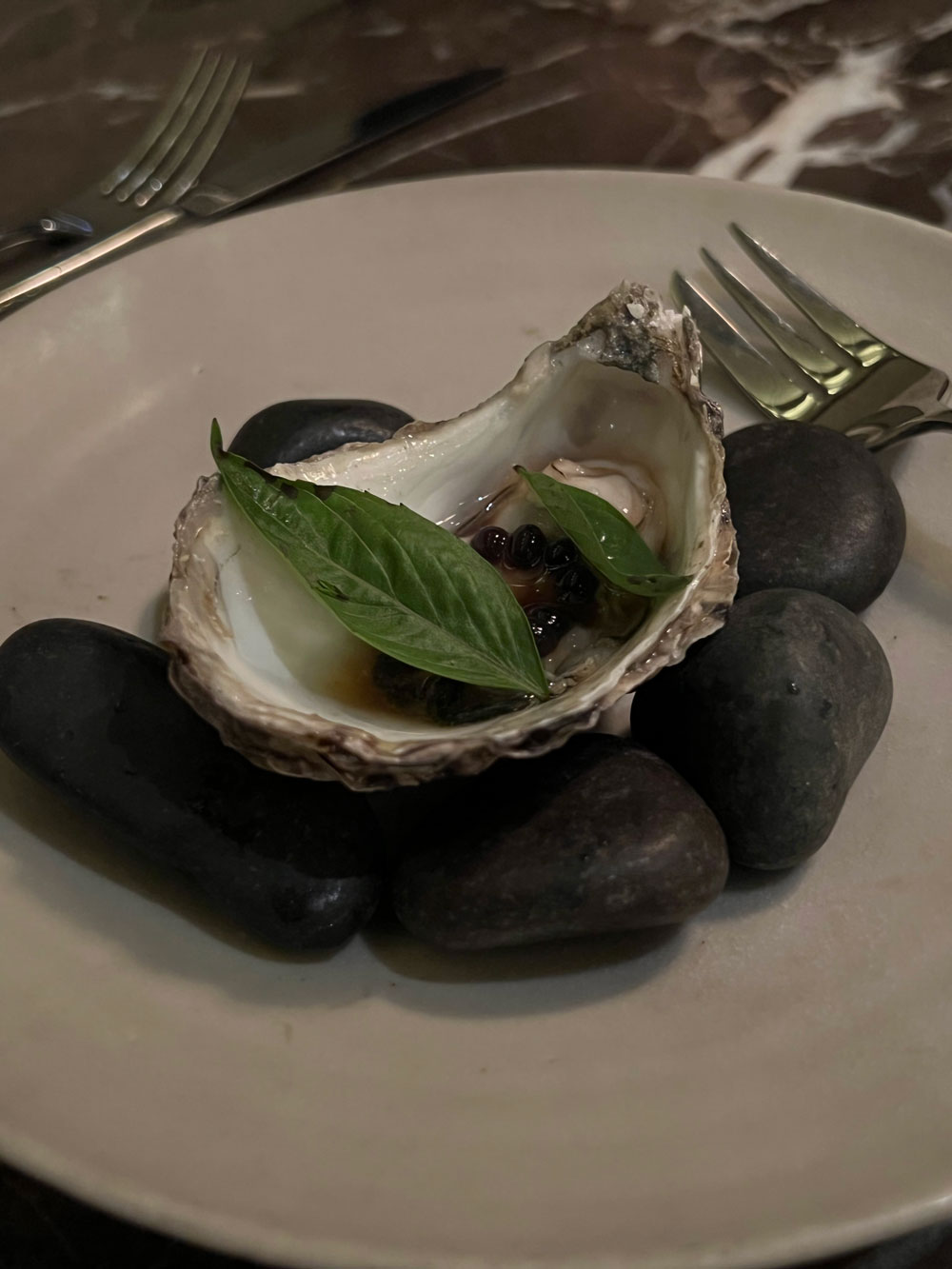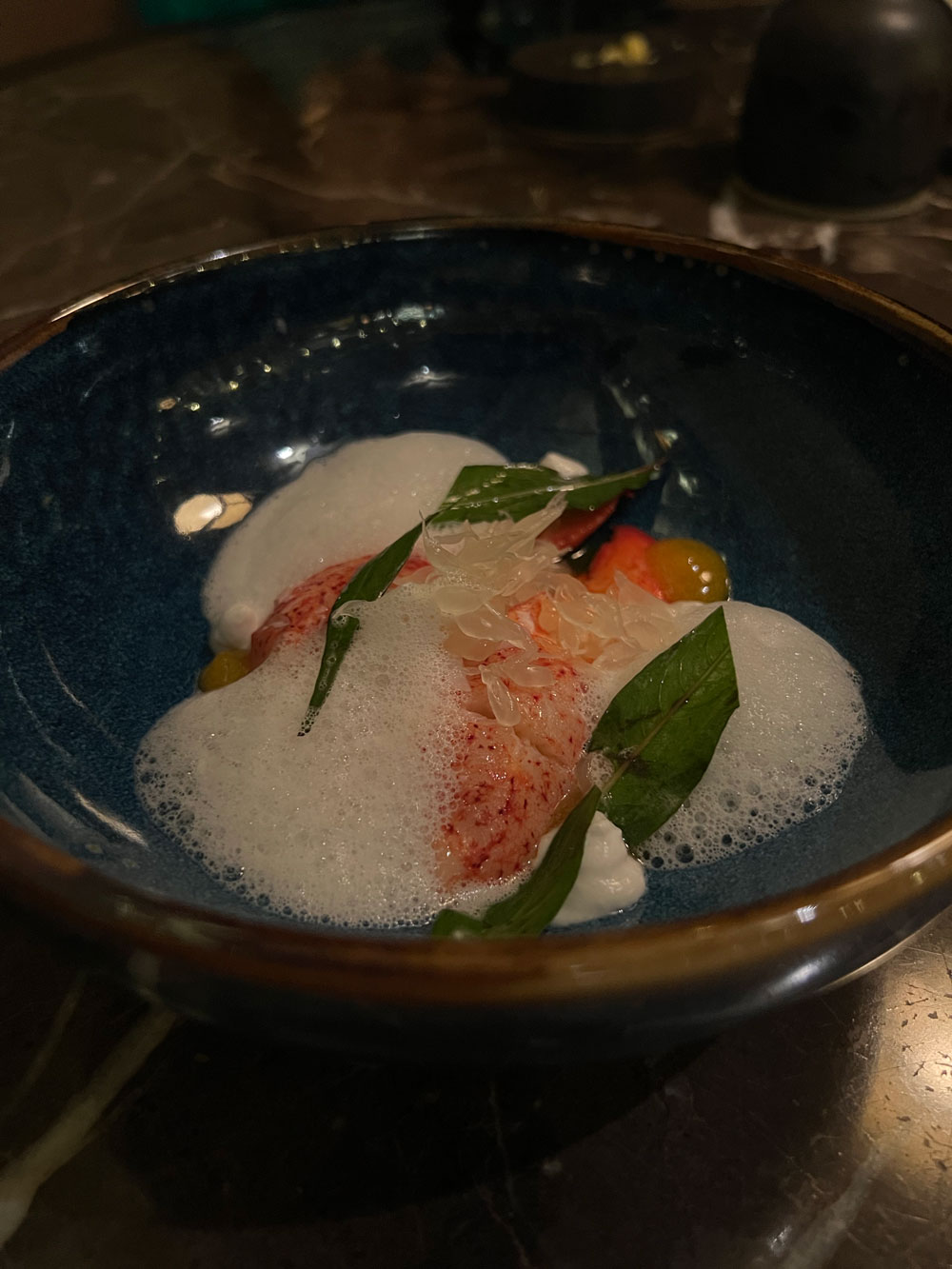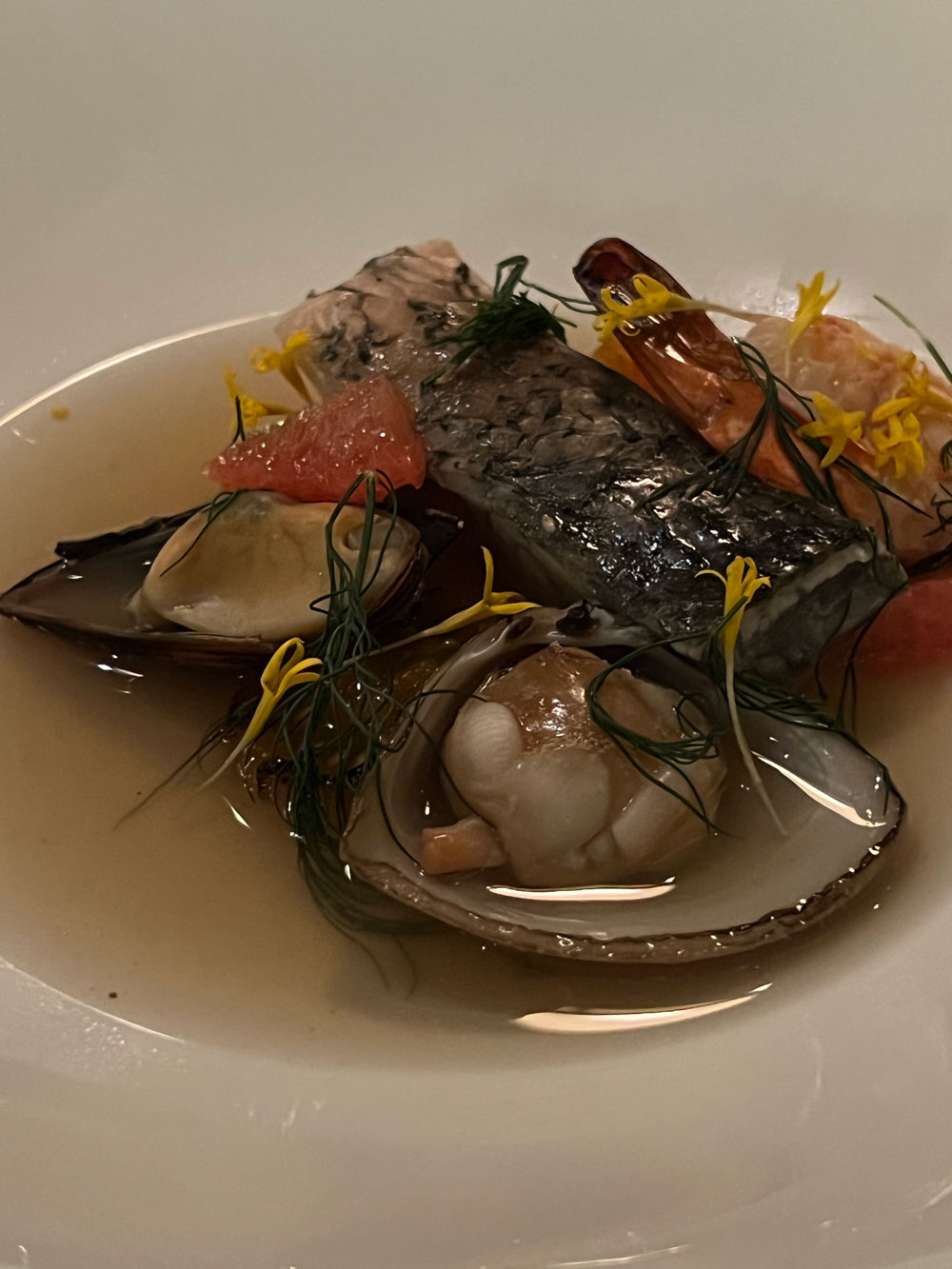 For breakfast, guests have the choice of dining in-room or at ATAS. Unfortunately, we'll never know what ATAS' breakfast buffet is like because mum refused to leave the room before 11am. Was it an attempt to reduce our COVID exposure? Was mum just feeling lazy? Either way, it doesn't matter—we opted for the in-room option on both mornings.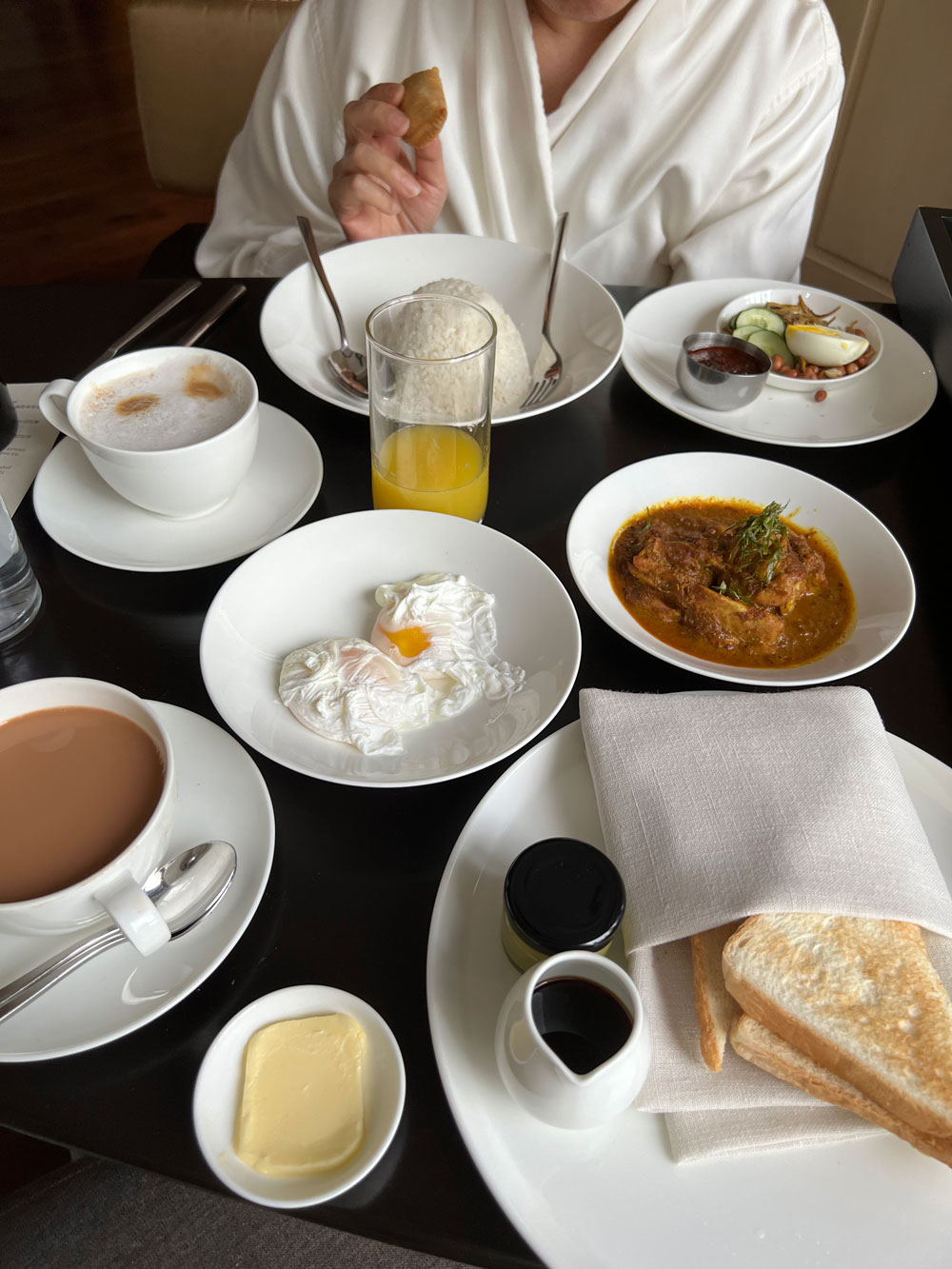 The in-room breakfast is definitely lacking in choice as compared to the breakfast buffet, but it still offers a decent selection of food. My recommendation would be to opt for the local or Western breakfast as opposed to the healthy or boxed options—the portion sizing is way more generous.
3. The room
Last, but not least, the RuMa's distinctive, locally-flavoured decor translates beautifully to their suites. Our room was filled with vivid earth tones and furnished with artisanal pieces that mum was actively trying to shop throughout our stay (Spoiler alert: Nothing was for sale).
That said, despite being luxuriously spacious and stylishly decorated, the suite we stayed in still managed to feel… well, like home. Granted, it's a far less cluttered and chaotic home than our own, but homely nonetheless. From the unreasonably plush bed to the complimentary minibar, mum and I had absolutely no problems settling in.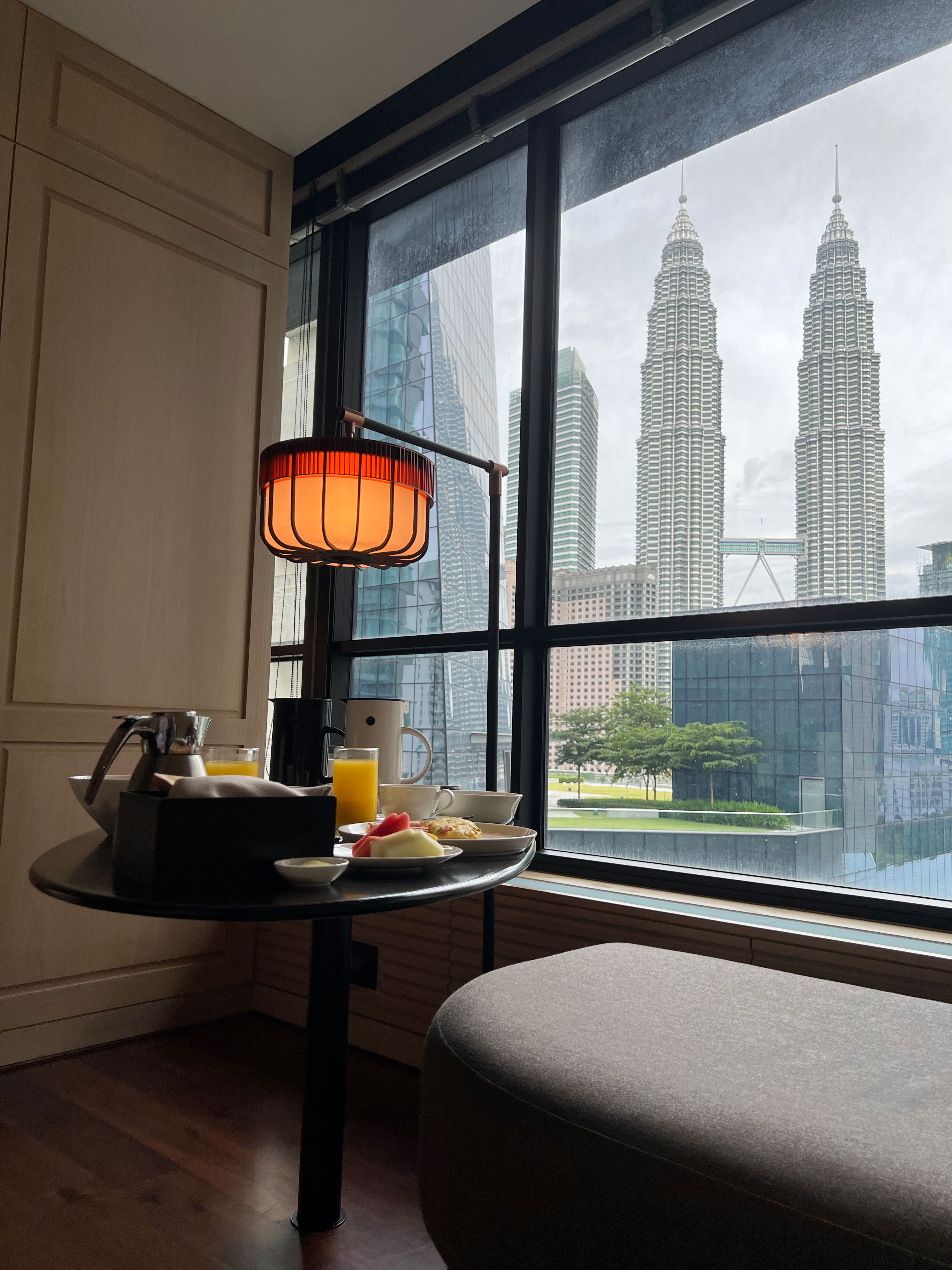 It's also worth mentioning that we had the most wonderful view of the Petronas Twin Towers—something that really elevated both my WFH and my bathtime setup. In fact, mum was so taken with the view that she spent a full 10 minutes in front of the window, trying to get the best angle for her Instagram Stories. Classic. All in all, we gave the room a sparkling 10/10 rating.
Overall, our little weekend excursion ended up being a fabulous little bonding session. Come Mother's Day, mum felt thoroughly pampered and appreciated—at least, that's what she told me—and I was just glad to have been able to spend a little quality time with mumma dearest (though, it did help that the backdrop for our weekend away was the indulgence that it was).
If, after reading this, you too are inspired to take mum on a staycation of your own, you can book yourself in at the RuMa here.
Happy Mother's Day Month!
Find more beauty reviews like this here.
| | |
| --- | --- |
| SHARE THE STORY | |
| Explore More | |