Similar to the passion of a burning flame, Firestation promotes innovative fitness techniques that will not only transform your body but your mindset as well by pushing you past your own boundaries—they call it Fire Fitness. It sounds tough but their world-class trainers have nothing but tough love for the people who accepts the challenge.
What else sets it apart? It's different from the usual workout you might have seen before. Using various tools and new ways of training with them, and the epic space with rocking music blasting in the background, you'll be surprised at how much that can ignite your fighting spirit—as the Buro 24/7 Malaysia team and Sarah Lian discovered in the video below!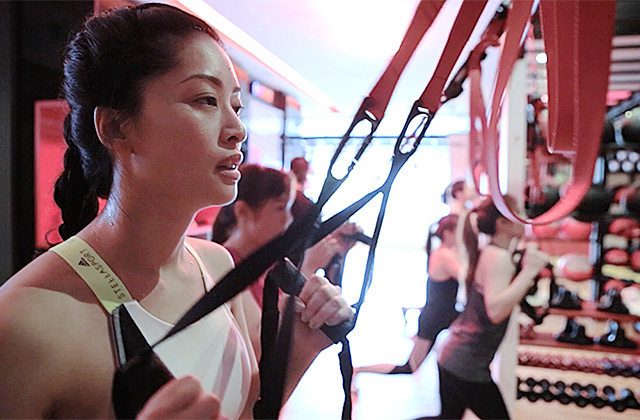 Sarah Lian
Cai Mei Khoo, Editor-in-Chief
I like mixing up my workouts with some strength training, cardio and stretching exercises, and a high-intensity, interval training (HIIT) class at Firestation is all that rolled into one. With HIIT, you'll find yourself doing a mix of exercises like kettlebell swings, jumping lunges, ball slams and squats, and because you only have a minute to do each exercise, you'd want to cram as many as you can into that time frame. It's not called high-intensity for nothing! I personally like the concept of a boutique gym where there's less of a crowd and more personal attention. Bonus: you get a cold towel and a cold-pressed juice at the end of the workout. Well deserved? I think so too.
Rating: 5/5

Susan Lee, Digital Marketing Manager
This is by far the toughest workout that I have ever tried, and also one of the most enjoyable ones so far. It was like a rollercoaster ride; one minute my heart was racing at 120bpm, one minute I was back down to 60bpm, one minute I was doing push ups, and the next minute, I was on all fours with my hands walking on the threadmill—literally! I guess that's why it's called High Intensity Interval Training (HIIT), right? I can usually go without reaching for my towel to wipe my sweat for the first 20 minutes of a workout, but this time I was running to grab it within the first five minutes! If you're looking to get a real good sweat and work on different parts of your body in a short span of time, then this is the workout for you.
Rating: 5/5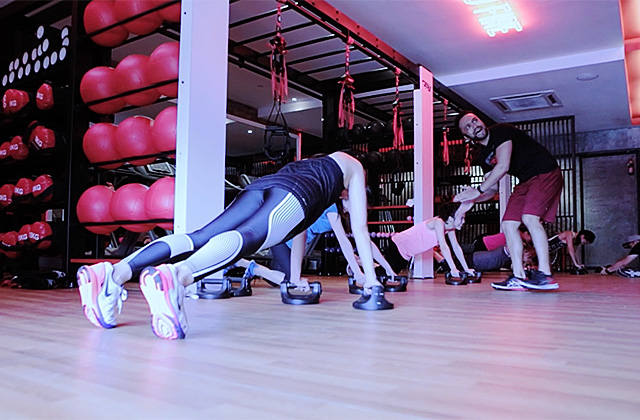 Wei Yeen Loh, Fashion and Beauty Writer
I've done HIIT once in the past, and my initial impression of it was that it's the scariest workout regimen I've ever experienced; mainly because of the grueling intensity in such a short period of time. But I found that I enjoyed the dynamic variety of the exercises at Firestation despite the kick-butt intensity of it all. From inverted rows using resistance bands to rotating push ups, it was more about motivating myself to do my best for every workout (thanks to Coach Dave's sunny disposition!). I'd do it all over again—but only after downing a hearty lunch and protein shake so I wouldn't feel like I'm about to pass out the next time.
Rating: 4.5/5

Su Fen Tan, Editorial Assistant
My stamina is usually the biggest hindrance when it comes to working out, and it almost made me give up midway through this HIIT session (ugh treadmills)—but I'm so glad I didn't. The pumping music coupled with the buzz of high energy running through the gym definitely kept me going. This was the hardest I've exercised in a while, and the sense of accomplishment that came with completing it was incredibly satisfying. I'd have to say it was one of my favourites by far, and a great total body workout.
Rating: 4.5/5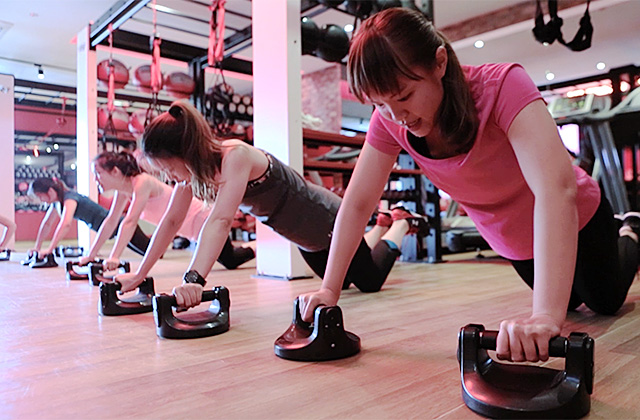 Yi Suen Chong, Digital Designer
I enjoy explosive workouts where you get that feeling when you push yourself beyond your limits to the point you're out of breath—our workout at Firestation did just that. It's a routine that was well curated, ensuring that we challenged our body from head to toe. As we were working on different moves for each minute, it allowed us to give it our all in that short period of time. And the best thing about HIIT? According to research, it burns more fat; even 24 hours after the workout! After we were done (all drenched in sweat and panting), we were given a cold towel and a bottle of delicious cold-pressed juice, and that is my favourite part of the workout.
Rating: 5/5

Firestation.fit is located on Jalan Batai, Damansara Heights. Find out more about the gym here.
Related stories:
#FitnessFridays: Team workout at Fuel Athletics
#FitnessFridays: Team Xtend Barre workout at Urban Spring
| | |
| --- | --- |
| SHARE THE STORY | |
| Explore More | |