In this month's edition of #FitnessFriday, we put on our best get-down-and-dirty shoes and visited Fit Cult. The gym in Sri Petaling—founded by Lum U Jin—offers a diverse range of fitness classes such as dance, HIIT, and yoga. However, one unique workout that caught our attention is Intelligent Cycling. The Denmark-born Intelligent Cycling is created to focus on time efficient cycling training with an easy-to-read visual interface. Thinking of giving the workout a go? It's a lifestyle habit to take up in 2020 after all. Watch the video for our experience and check out our testimonials below.
LOH WEI YEEN, deputy editor
I haven't been to a spin class in ages so my nerves were evidently showing right before this. It isn't your usual spin class (no intense arm-flailing moves as your butt lifts off from the seat) so it's probably an alternative for those who are looking for an indoor-cycling-only workout. The 'intelligent' part was fairly easy to get—I mean, it's really just cycling to a prettier view aka digital projection instead of scrambling to keep up with your instructor's moves. I liked that it kicked butt, endurance-wise, and it definitely isn't a piece of cake if you haven't done cardio in a while (also me). That said, I did kind of miss crazy arm-flailing moves midway through class-a more exciting choreography would've upped the ante just a little bit.

Rating: 3.5/5
JOAN KONG, fashion editor
I'm a spin class regular—I love being on a bike, and it's probably the only cardio workout I'm into. Having been to other gyms that offer more choreography-based indoor cycling classes, Fit Cult stands out for its Intelligent Cycling concept which features a digital projection that allows us to immerse ourselves in the virtual world and ride to synchronised music—it's almost like a video game, but with extra effort. While I enjoyed the class, it's definitely more endurance-based as the routine only consisted of three speed levels, and it felt slightly repetitive after a while. That being said, I worked up a really good sweat during the workout, so when I'm ready for another sweat fest (which I know I will), I'll be back for more.

Rating: 3.5/5
STEPHANIE BOEY, fashion writer
Full disclosure: I'm not a fan of workouts that involve a stationary bicycle. I've gone for multiple classes in an attempt to change my mind. "There must be a reason why it's so popular", I thought. Alas, to no avail. My issue with it is that it's stationary… and I get bored easily. It's kinda like running on a treadmill, you're doing the physical work but not really going anywhere.
FitCult's Intelligent Cycling class addresses this issue for me, with the interactive screen to focus on. It's a lot easier to get into it when there are visual aids and a finish line to get to. Usually, I'm mentally checked out by the middle of a cycling class so I was surprised to find I was still engaged at the tail-end of it… and sweating buckets.

Rating: 3/5
RONN TAN, lifestyle writer
Let's be clear: I cannot cycle—not with an e-bike and definitely not with a traditional two-wheel bicycle. One thing's for sure, however, is that I excel on bicycles with an extra pair of wheels. #NoJudgement. Also—I have seen enough people fall and bones break to even consider cycling. But a spin class is a whole other entity. I don't have to worry about the imbalance and falling and the need to propel myself forward. Stay still, buddy. "Just stay at a spot and you will be fine": is what I told myself before trying out my first ever cycling workout. Is Ronn talking about working out? Who is she and what's with the confusing use pronouns?
What I enjoyed best about Intelligent Cycling is the ability to push and pull back. With the help of visuals and numbers, I was able to pedal my behind off according to my own capabilities. Yes, I was definitely tired and drained after the exercise but in my opinion: I would have "collapsed" if it wasn't for U Jin. He helped and allowed us to increase/decrease the cycling gear based on our personal endurance and strength. And I think that's a pretty solid thing to do. Would I go for Intelligent Cycling again? Honestly… yes. It is, by far, my favourite workout that I've done (not many, really) and I did feel a lot more refreshed, despite the multiple days of soreness.

Rating: 4/5
REDZHANNA JAZMIN, editorial assistant
Overall, I liked the class but I'd be hard-pressed to go back. The programme was achievable and definitely didn't push me too hard (though it did push me enough; my legs were jelly after), and U Jin kept the motivation up. This, however, was not enough to offset my fervent hatred for spin classes. I've given it a fair shot, having gone to four different ones, and I just cannot see the point of stationary cycling, nor justify paying to cycle nowhere. Also, I'm convinced that spin classes are cult inductions—the room is pitch black, you're being yelled at, Macklemore songs are playing in succession, and you're all moving in synchronisation. No, thank you.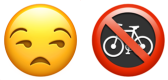 Rating: 2/5
CHARMAINE LOH, intern
It was my first time trying indoor cycling (and working out with the team). Honestly, I underestimated how tiring it would be. I went into Fit Cult all excited, thinking that it probably wouldn't be that difficult because I do sports regularly (granted my stamina has never been the best) but boy was I wrong. It was all easy-peasy in the beginning but once we had to stand and cycle, it didn't take long before my thighs started to burn. It was the standing part that was particularly difficult for me. Overall, I would say it was a good workout; I was dripping in sweat by the end of it and my thighs were sore for the next three days. However, my experience with indoor cycling or gyms in general is very very limited so I can't really compare it with anything else.

Rating: 4/5
For more information on Fit Cult, visit this website.
| | |
| --- | --- |
| SHARE THE STORY | |
| Explore More | |