Bodytone Studio, Malaysian pioneers of Whole Body Vibration training, recently opened its fourth and largest lifestyle concept studio to date in Courtyard SS15, Subang Jaya. At the launch of the new space, Bodytone simultaneously introduced a new technology partner to complement its Power Plate workouts—the MyZone system.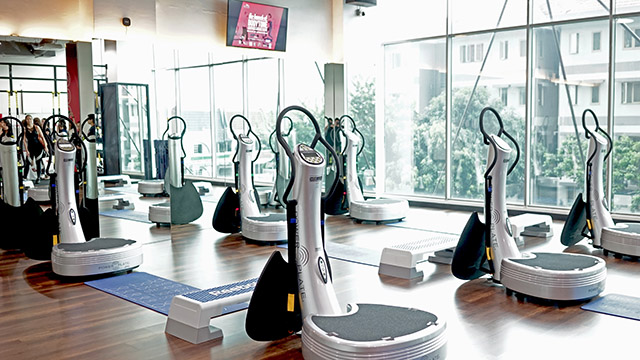 The MyZone system helps up your fitness game by accurately tracking your fitness progress and encouraging you to optimise your workout efforts. This is achieved through the use of the MZ-3 Physical Belt. Acting as a fitness tracker, the MZ-3 is able to analyse heart rates, activity time, as well as calories burned. Users are able to monitor their heart rates during workouts and be in the know of how much effort is being put in through a series of personalised colour-coded tiles.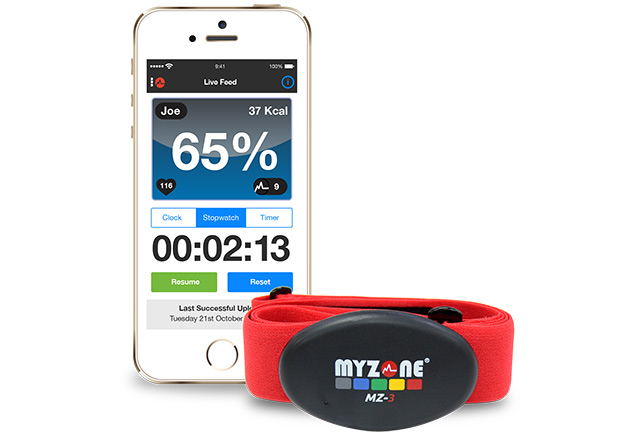 How will it help with your Bodytone training? Vincent Mah, co-founder and general manager of Bodytone Studio, sheds light on the matter: "MyZone is more than just a fitness tracking device. It encourages healthy competition not only within the Bodytone Community but also amongst a global network of users. We are proud to say Bodytone Studio is the first fitness centre in Malaysia to introduce such an innovative system for our patrons' in-studio experience and providing clients with a fun and easy way to comparatively track their fitness results."
We spoke to Ms. Gursharan Kaur a.k.a. Sharon, Bodytone's training manager and Power Plate master trainer, to better understand Power Plate training as well as the MyZone system: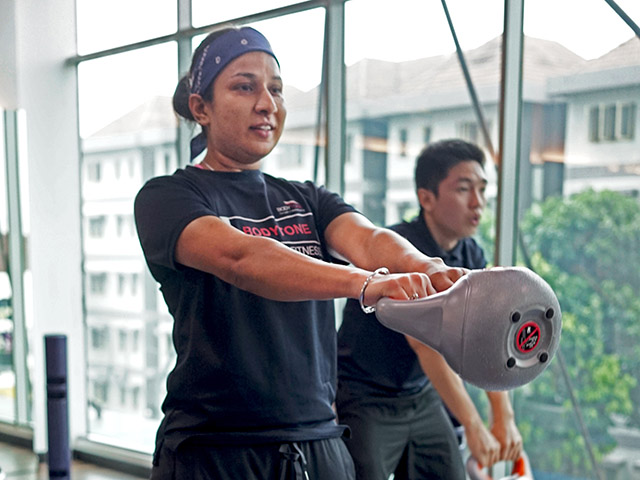 How does working out on the power plate help accelerate the effects of training?
There are 3 planes in our daily movements: frontal, sagittal and transverse. Likewise, the Power Plate works in 3 dimensions. It vibrates according to these three planes, so up and down, left and right, as well as front and back. The Power Plate induces harmonic vibration. When you work out on the plate, the vibration contracts the muscles more—three times faster than when you train on the floor. Although you can also see results by training on the floor, but when you train on the plate, the results can be seen at a faster rate. For example, weight loss is faster, and increase of muscle demand will also be faster when you're training on the plate.
How do you cater to people of different fitness levels in the same class?
The great thing about Bodytone Studio is how we have small group classes. Each group class takes in a maximum of 6 (Solaris Mont Kiara studio) to 10 (Courtyard SS15) people, allowing the trainer to focus on each client. So if there are 3 advance-level clients, 2 intermediates and 1 beginner, the trainer is able to focus on each of them, catering the difficulties according to their fitness levels individually.
How is the MyZone system different from the average fitness tracker?
MyZone does the things that other fitness trackers do, like counting calories and tracking heart rate, but it goes one step further in providing live feedback as you train. While working out, you can see how much effort you are putting into training on the spot. By seeing which colour-coded tile you fall into, you'll be able to tell if you are underpushing yourself or really giving your all. It helps us monitor our clients too, whether their underdoing or overdoing it in training.
The fun part about MyZone is how we are able to earn MyZone Effort Points (MEPs). It converts every effort made by the user into MEPs, focusing on rewarding effort rather than just fitness. We are planning to hold competitions in the future, and reward clients on their MEPs earned so as to motivate them to train more and do better.
Tell us about your experience using the MyZone system.
I work out everyday, and I'm really competitive. So if anyone earns more MEPs than me on the leaderboard, I will always work to get the top spot back. So yeah, it definitely encourages me to train harder.
How often should one work out in a week?
It is recommended that one works out 3 times in a week. In terms of MEPs, it is recommended that users earn 300 MEPs each week, that comes up to 100 MEPs per training. If you are unable to 100 MEPs in one training, it is alright to split it up, so perhaps it might take you 4 trainings to earn 300 MEPs, and that is fine. Of course, it also important that one keeps a well-balanced diet to complement a healthy lifestyle.
For more information on Bodytone Studio, visit the website.
You may also like…
Fun with fitness: Workouts inspired by Game of Thrones
#FitnessFriday: Team tries Body 360 workout at Cross Muay Thai
| | |
| --- | --- |
| SHARE THE STORY | |
| Explore More | |