Skincare
These are the most luxurious lifting and firming skincare that could give a Fountain of Youth a run for its money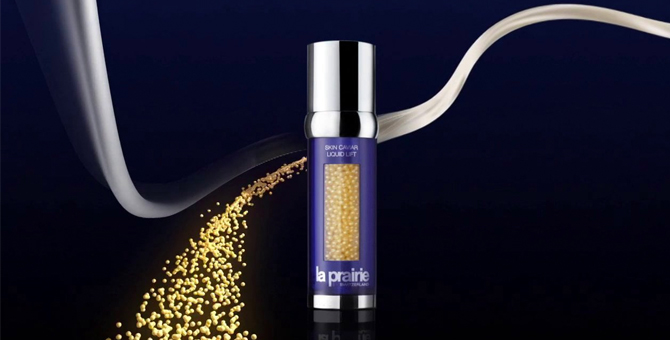 If you're looking to defy gravity:
---
La Prairie Skin Caviar Liquid Lift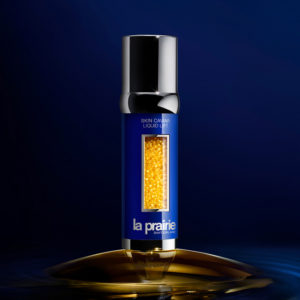 Serums that come with a price tag of a mini getaway should ideally come with an experience, and I'm talking a complete one that's more than just how it smells and feels on the skin.
La Prairie is serving us just that with this one "gravity-defying" serum, the Skin Caviar Liquid Lift. Touted to be the most technologically advanced serum by the brand, it marks a milestone in caviar research.
Caviar—in more ways than one
La Prairie Skin Caviar Liquid Lift has Caviar Premier, made exclusively by the brand's science team using a combination of biomolecules and building blocks to imitate natural caviar's chemical composition.
But that's not all. They also came up with Caviar Absolute, a super concentrated form of caviar that was obtained by carefully isolating caviar oils and proteins in an extraction process to retain its integrity.
If this doesn't give you baby-smooth skin, we don't know what will
The formula also has La Prairie's Exclusive Cellular Complex to breathe new life into the skin, with a noticeable reduction in fine lines and wrinkles along with a lifted and firmed appearance—haute rejuvenation, anyone?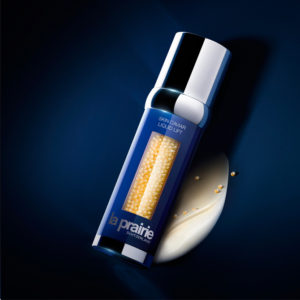 The design itself is a sensorial experience
Remember what I said about serums that come with a complete experience? Just the Skin Caviar Liquid Lift bottle itself will provide you enough sensorial experience as is—the cobalt blue bottle is framed with silver details, and houses the caviar beads and milky emulsion in two separate spaces.
The moment the pump is pressed, both formulations will be blended together, and the bottle will dispense just the right amount for each application.
RM3,330, available at La Prairie counters at Isetan KLCC, Isetan The Gardens and Parkson Pavilion
To complete your nighttime ritual:
---
Chanel Le Lift Crème de Nuit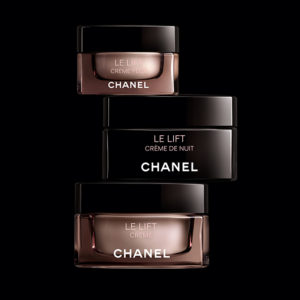 Fun fact: your skin's cell renewal is 30 times more active when you are asleep than during the day. If you find it more difficult to clock in eight hours of beauty zzz's on the daily (or nightly) and wouldn't mind splurging on a lil something something to compensate, Chanel Le Lift Crème de Nuit is that something.
It's so good—it's almost natural
What makes this night cream pack a punch is the Neuractive Night Complex, made of two exclusive natural-origin ingredients:
Silver Needle tea, a rare white tea that is gathered by hand 10 days a year and kept at low temperatures to preserve its active molecules; then extracted to create theanine and polyphenols
A marine-origin active ingredient that strengthens the skin's barrier function and boost the skin's production of hyaluronic acid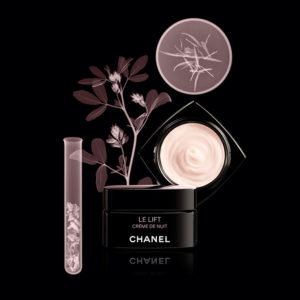 It has a superfood ingredient that is almost as effective as retinol
The seeds of botanical alfafa concentrate are rich in minerals, vitamins and amino acids; and boast potential anti-ageing benefits while being gentle on the skin (even more than retinol!).
The botanical alfafa concentrate in Chanel's Le Lift Crème de Nuit reportedly helps with collagen synthesis, so your skin can take up its essential functions again instead of getting burnout from environmental aggressors.
Look forward to the evenings with this night cream
For best results, use Chanel Le Lift Crème de Nuit with products from the Le Lift range.
Before application: Get a mini face yoga session underway to relieve facial tension. Use your hands to stretch your skin on the cheeks outwards, then smooth your forehead with your hands and complete with circular motions on the temples. Repeat this three times.
After application: Use your thumb and forefinger to gently pinch your facial contours. Begin under the chin and move upwards, while moving skin back towards the ears, and bottom to top. Repeat this three times on each side of the face.
RM593, available at Chanel Beauty counters and boutiques
For renewed skin in four weeks:
---
Sisleÿa La Cure L'Intégral Anti-Ageing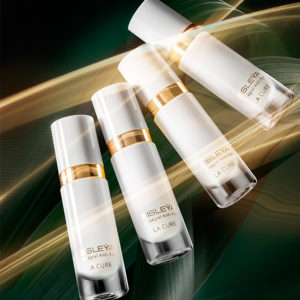 If you're planning to get some major skin-lifting, anti-ageing, and basically time-rewinding results for your skin in a span of a month (yes, it's achievable!), look no further than Sisley's intensive anti-ageing treatment program, Sisleÿa L'Intégral Anti-Âge La Cure.
Super-skincare that works skin deep
Here's a science tidbit: mitochondria is what gives your skin cellular energy, and when in good health, this mitochondria network interact to transport vital energy around the cells.
But when it's damaged, mitochondria self-destroys to ensure that healthy cells can absorb energy and let skin regenerate on its own.
An extensive list of active ingredients, made of plant extracts
So what Sisleÿa La Cure does is protect and reconnect mitochondria network while eliminating damaged mitochondrial—with 19 key ingredients, from Gingko Biloba extract and Centella asiatica to Persian acacia and soy and yeast protein complex.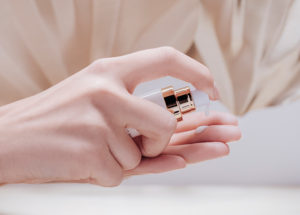 28 days later—hello youth!
Expect radiant and toned skin, smoother and softer skin texture, a reduction in visible signs of ageing, and a more youthful skin appearance overall.
This four-week program is potent enough not to be used all year long. You should aim for twice a year, or when your skin looks like it could use a boost of energy.
RM3,980, available at Sisley counters
| | |
| --- | --- |
| SHARE THE STORY | |
| Explore More | |