When it comes to reviewing establishments, especially for us media folk, you can bet we'd never say no to spending a couple of hours at a spa – a particularly luxurious one, at that – on a weekday. Needless to say, I jumped at an opportunity to head to Mandara Spa at Sheraton Imperial Kuala Lumpur Hotel on a Friday afternoon (it just gets better, doesn't it?) to experience traditional pampering at its best with the two-hour-long Harmony package.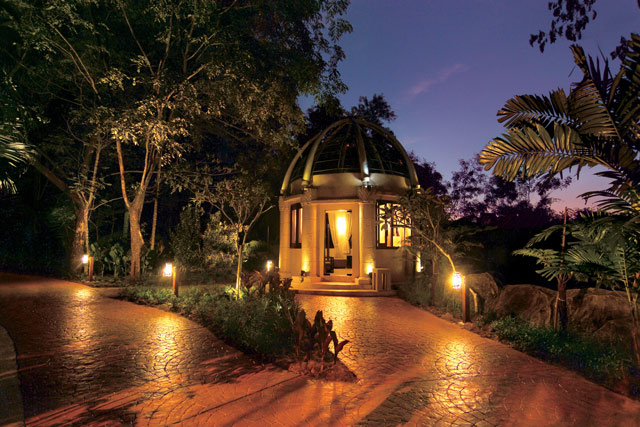 Having started its journey in Bali, Indonesia, Mandara Spa has made its mark all over the globe. With each spa offering its own unique experiences, one thing ties them all together: all the treatments are rooted in Balinese specialties. But these treatments are not just body, health, mind and soul therapies that we now perceive as luxurious treats; these Balinese treatments are actually traditional healing art forms that have been passed down from generation to generation.
Before the treatment for the Harmony package began, I was presented with a personalised selection of therapeutic body scrubs and massage oils for my session. Each of the choices had different benefits, from relaxing choices, to deep tissue repair, to moisturising and such. I chose the moisturising options (traditional "lulur" scrub and the Mandara oil) as my skin had been rather dry for the past couple of months.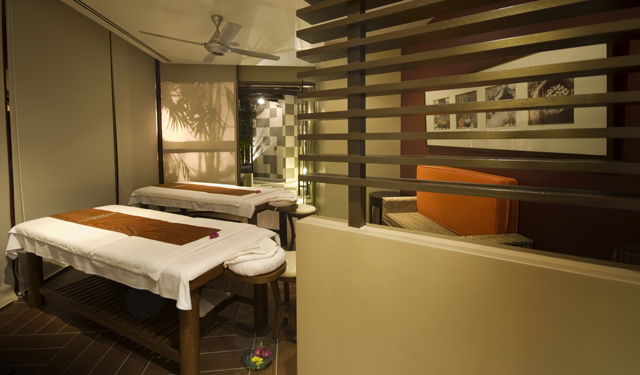 Following my selection, I was shown into the private "Orchid" room, which had a changing area, an indoor shower, and an outdoor patio with a bathtub and two showers. The first thing that struck me was how quiet everything was, even with traditional Balinese playing in the background. The room overlooks a busy street below, but right there, with that ever-lingering aromatic scent and an eyeful of leafy green shrubs on the patio and outside the window, I felt rather disconnected with the outside world. I guess that's what makes a spa an effective one.
As the calming music (which really made me wish I was on a beach holiday) helped ease my mind, the therapist came in to give me the first treatment: an Aromatherapy Floral Footbath. Here, the therapist gently washes your feet with warm water and a mild soap, before giving you a salt scrub and a pumice stone scrub, to rid your feet of dirt and dead and dry skin.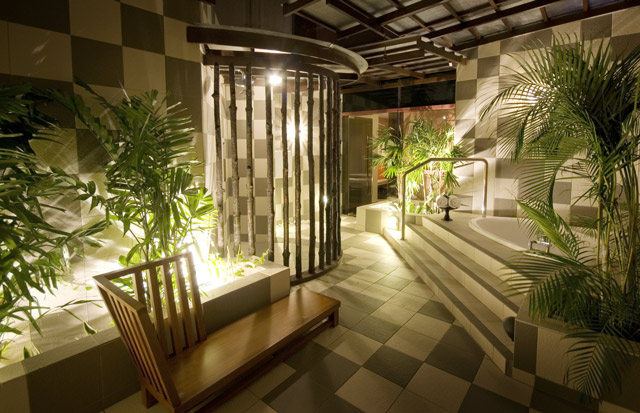 Next, you head to the massage table for a Lavender Body Wash and Traditional Body Scrub. The therapist first applies the body wash onto your skin and lets it soak in for a couple of minutes before removing it with a damp towel. The body scrub comes next, which is carefully applied and removed before being topped off with a yoghurt moisturiser that restores the skin's natural pH balance. Don't be surprised if you feel a natural heating sensation following the scrub – it's probably all the bad juju flowing out as you indulge in this luxury.
After I was all scrubbed and clean, I was asked to take a shower to rinse off the access products. Then, it's into the Aromatherapy Floral Bath in the al-fresco tub, which is probably the most fun and satisfying bubble bath you'll ever have (there's just SO much foam). While you're in the bath, they serve you hot ginger tea and a couple of biscuits.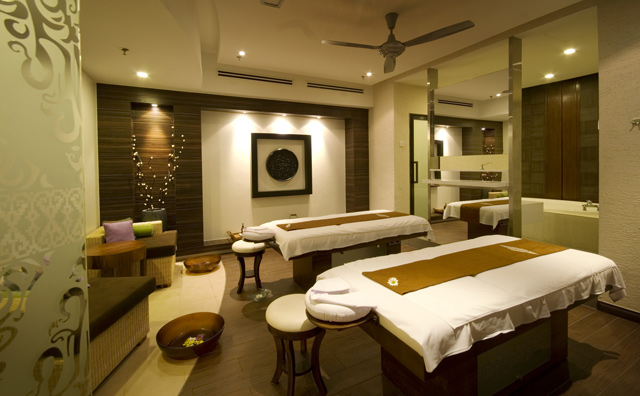 Following the bath, I was set for my Balinese Massage (for the Harmony package, you can choose between a massage or the Pure Nature Facial). As the therapist worked through my legs, back and shoulders, this one was pure bliss. I even dozed off in between, and I can tell you that doesn't often happen when I go for massages. I don't know if it was all the treatments I had beforehand, but any tension I had, had melted away. I only wish the massage had lasted longer.
Definitely a rare luxurious pampering session for me, I would say the treatment was rather effective. My skin has been smooth and supple since then, and I most definitely crave more of that massage. The only thing I will warn you though, is, just don't go back to work following your spa session! You'll be tempted to take the rest of the day off to simply kick back and relax.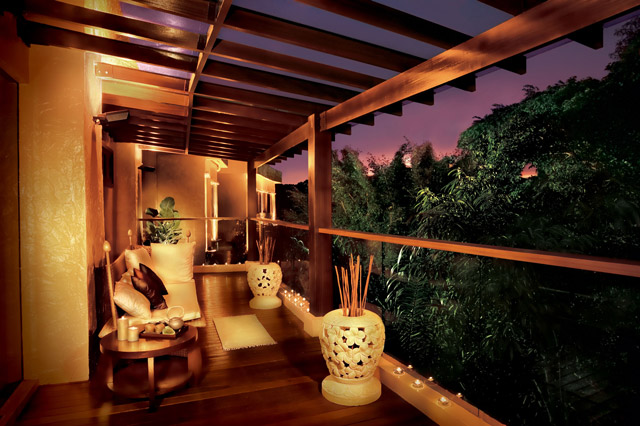 We're giving one lucky winner a chance to win the luxurious two-hour Harmony package for two at Mandara Spa, worh RM405 each. Fill in the form below to stand a chance to win. Following a confirmation email, you will automatically be subscribed to our mailing list.
Giveaway terms and conditions:
– This giveaway ends at 11:59pm, GMT+8, 10 March 2016. The winner will be announced on 11 March 2016.
– The winner of this giveaway will be notified via email.
– The winner will be entitled to bring a guest along for the spa experience and will receive a 2-hour Harmony package worth RM405 each.
– All information must be entered to qualify for this giveaway.
– Inability to contact the winner in 3 months of notification will result in disqualification and selection of an alternate winner.
– This giveaway is only open to residents of Malaysia
– Buro 24/7 Malaysia will not entertain any complaints on the quality and quantity of the prizes after the prize is in the possession of the winner.
– Buro 24/7 Malaysia shall not be liable for any loss, including but not limited to direct, indirect or consequential loss or damage, personal injury or death which is suffered or sustained (whether or not arising from any person's negligence) in connection with participation in this competition or accepting or utilising a prize.
For more information on Mandara Spa, head to their official website.
Related stories:
Alila Seminyak: understated elegance in Bali
4 New gorgeous hotels in Asia you should check in to in 2016
| | |
| --- | --- |
| SHARE THE STORY | |
| Explore More | |