Yes, sleeping for more than seven hours a night can reap major benefits to your overall wellbeing. Yes, there's such a thing as essential beauty sleep. Yes, women sleep more than men. What else is there? Age is also a correlation.
At the recent SLEEP 2017—a joint conference of the American Academy of Sleep Medicine and the Sleep Research Society—in Boston, Fitbit's lead sleep research scientist Dr. Conor Heneghan presented the following findings on sleep habits that you might not have known before:



• Gen Z (age 13-22) sleeps the most, averaging 6 hours and 57 minutes a night (17% of the time in deep sleep)
• Baby Boomers (age 52-71) sleeps the least, averaging 6 hours and 33 minutes a night (13% of the time in deep sleep)
• People get less deep sleep as they age, decreasing from an average of 17% at 20 years old to 12% at 70 years old
• Women sleep an average of 25 more minutes a night than men
• Women have a higher percentage of REM sleep, a difference which increases even further around age 50
• Deep sleep is important for many physical processes such as cell regeneration, human growth hormone secretion and feeling refreshed in the morning
• REM sleep affects short-term memory, cell regeneration and mood regulation
• Waking up earlier than usual can impact the amount of REM sleep you get, which happens more at the end of the night
• Sleeping less than 7 hours will lead to lesser time spent in deep and REM stages
• Short periods of awake time are a normal component of a healthy sleep cycle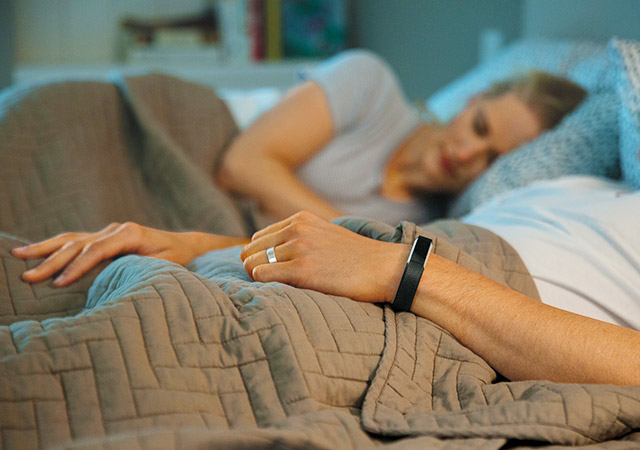 There are more reliable data nowadays to supplement facts with the help of wrist-worn trackers, as claimed by Fitbit, rather than running tests in an artificial sleep environment (aka a sleep laboratory). The company behind a slew of health and fitness wearables have tracked over four billion nights of sleep since 2010, giving them a strong foothold in the industry to identify macro sleep trends across millions of people around the world.
Research aside, users themselves are able to easily have a better understanding of their sleeping habits with Fitbit's new Sleep Stages, a new feature that's available with Alta HR (read our review here), Blaze and Charge 2.
Related stories:
4 Free apps that can help you sleep better
4 Must-have products for better beauty sleep
Beauty sleep is real and why you need to catch up on it this weekend
| | |
| --- | --- |
| SHARE THE STORY | |
| Explore More | |