Watches
Interview: Esther Abrami on being a world-class musician and Zenith 'Dreamher'
Her music tells a story
Courtesy of Zenith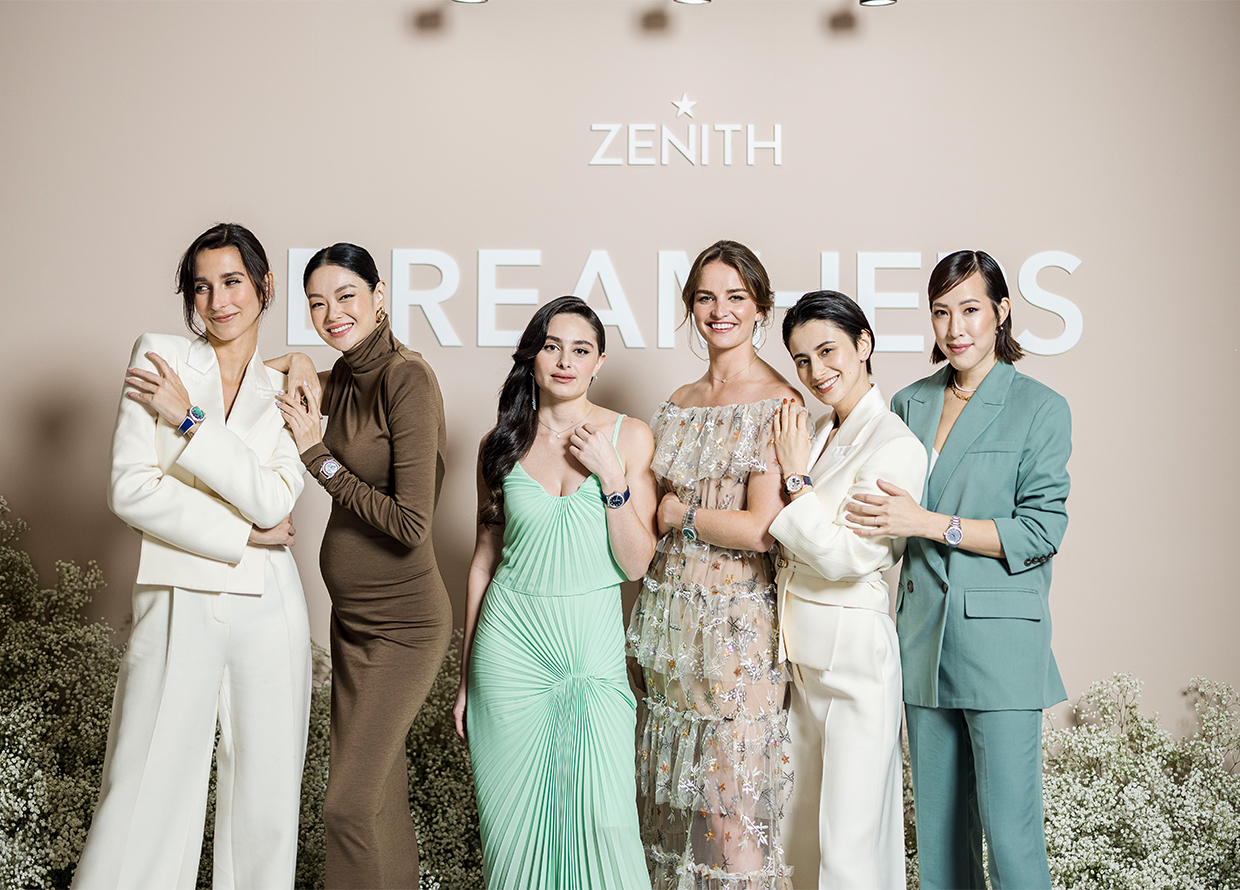 Music and advocacy have been pivotal driving forces for twenty-six-year-old violinist Esther Abrami. With her delicate beauty that resembles Audrey Hepburn, it's hard to take your eyes off from the artist in any room. Abrami's journey into the realm of the recording industry has been nothing short of fascinating. The musician found her calling early on in life; her first encounter with the violin was at the tender age of three, after she was given her grandmother's very own instrument to play with, and started learning it professionally when she was ten.
Fast forward 16 years later, Abrami's talent has brought her far in her career. From scoring a recording contract with Sony Classical to becoming a brand ambassador and partner to some of the world's leading luxury brands, the French native is a fine example of passion and hard work.
Aligning herself with feminist causes and organisations, Abrami was recently appointed as one of the many Zenith 'Dreamhers'. Focused on shedding light on gender equality and women's empowerment—which are the primary pillars of the Zenith Horiz-On initiative— the watchmakers' commitments and actions are reflective of Abrami's personal beliefs. This year's line-up of 'Dreamhers' includes Catie Munnings, Lola Rodriguez, Chiaki Horan, Shiela Sim and Melody Hsu, alongside Abrami. 
With the 'Dreamhers' initiative, Zenith has created a platform for independent female figures to share their experiences and inspire others to fulfil their dreams. CEO of Zenith, Julien Tornare, says, "I'm extremely proud to welcome so many inspiring women at Zenith. They are showing the world that no dream is too big and that if you set your eyes on a star and dedicate yourself with passion and integrity, you can reach it. The 'Dreamhers' exemplify women's empowerment across countless fields, and we look forward to sharing their stories and inspiring other women to chase their dreams."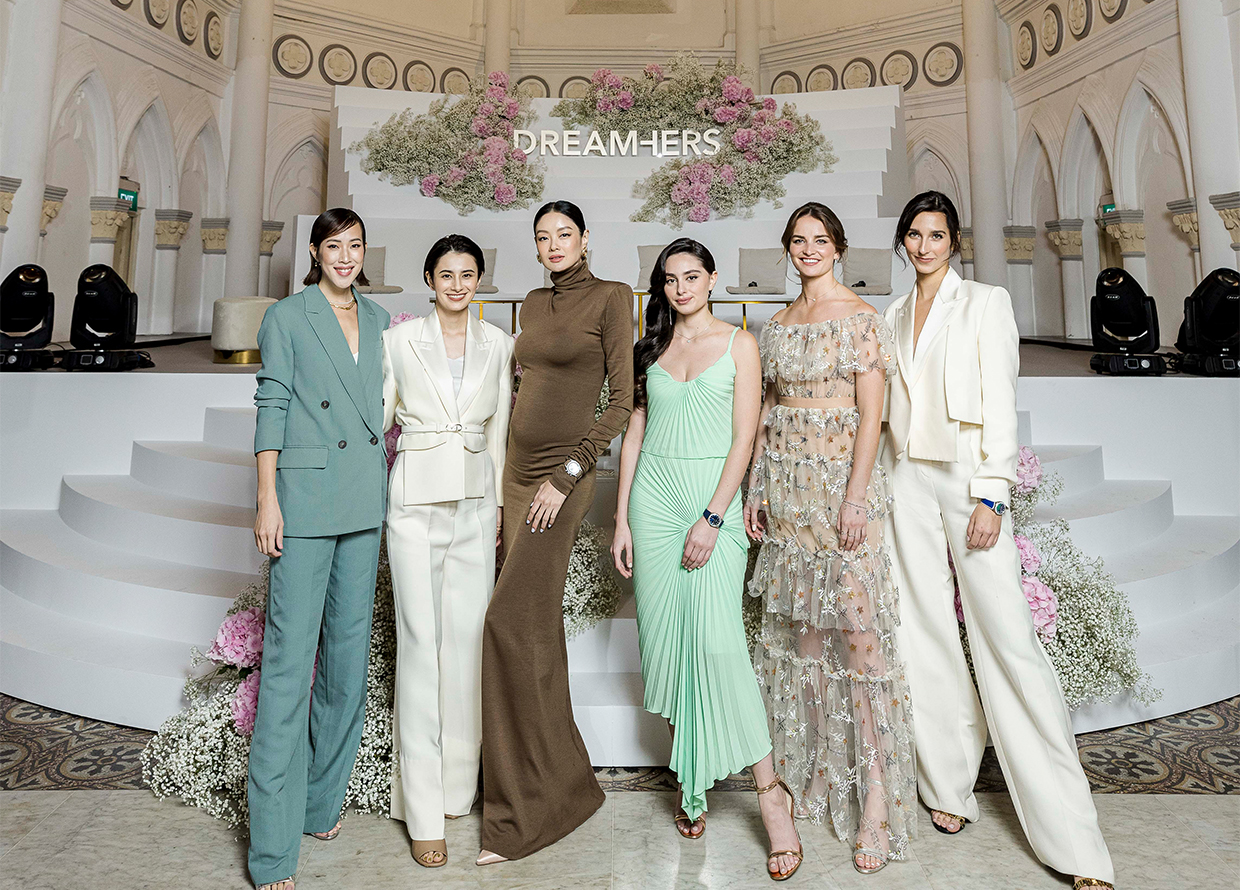 Recently, the luxury watch retailer brought along the six inspiring women to Singapore to meet and share their experiences with each other and with the world, and we had the chance to sit down with the musical prodigy to learn more about her journey in music and how she navigates the very male-dominated music industry with fervour and bravery.
Hi Esther, I hope you're enjoying your time in Singapore so far. Do you mind giving BURO's readers an introduction about yourself? 
"Hello, BURO. My name is Esther Abrami, and I am what some would regard as a classical violinist. I'm loving every minute here in Singapore even though my trip is just three days long. I am, however,  taking some time before leaving tonight to do a little sightseeing."
Could you tell us a little bit more about your interest towards playing the violin? 
"My childhood dream was to become a violinist, and I can confidently say that my dreams have come true. At this point, I would say that my focus in life is to share my adoration for classical music with the community of individuals that follow me on Instagram. I think my intent in sharing classical music comes from a place of reintegration of the genre into the general consumption of music. I feel like it's always been frowned upon, and my goal is to make it accessible and enjoyable to the masses."
That is very awe-inspiring! Can you tell us what your first time holding a violin was like? 
"The story of the violin begins with my grandmother. She passed me her violin—what one can consider a family heirloom. It was the exact instrument that she played when she was in her youth. She stopped playing it when she got married, which was a common practice at the time. When I was three, she passed it to me and taught me the basics, but I only ever got to play it "properly" when I was 10 years old by taking on lessons. I remember putting the violin in the nape of my neck and playing it, but the violin felt like an extension of my voice. That was when I envisioned my future as a violinist."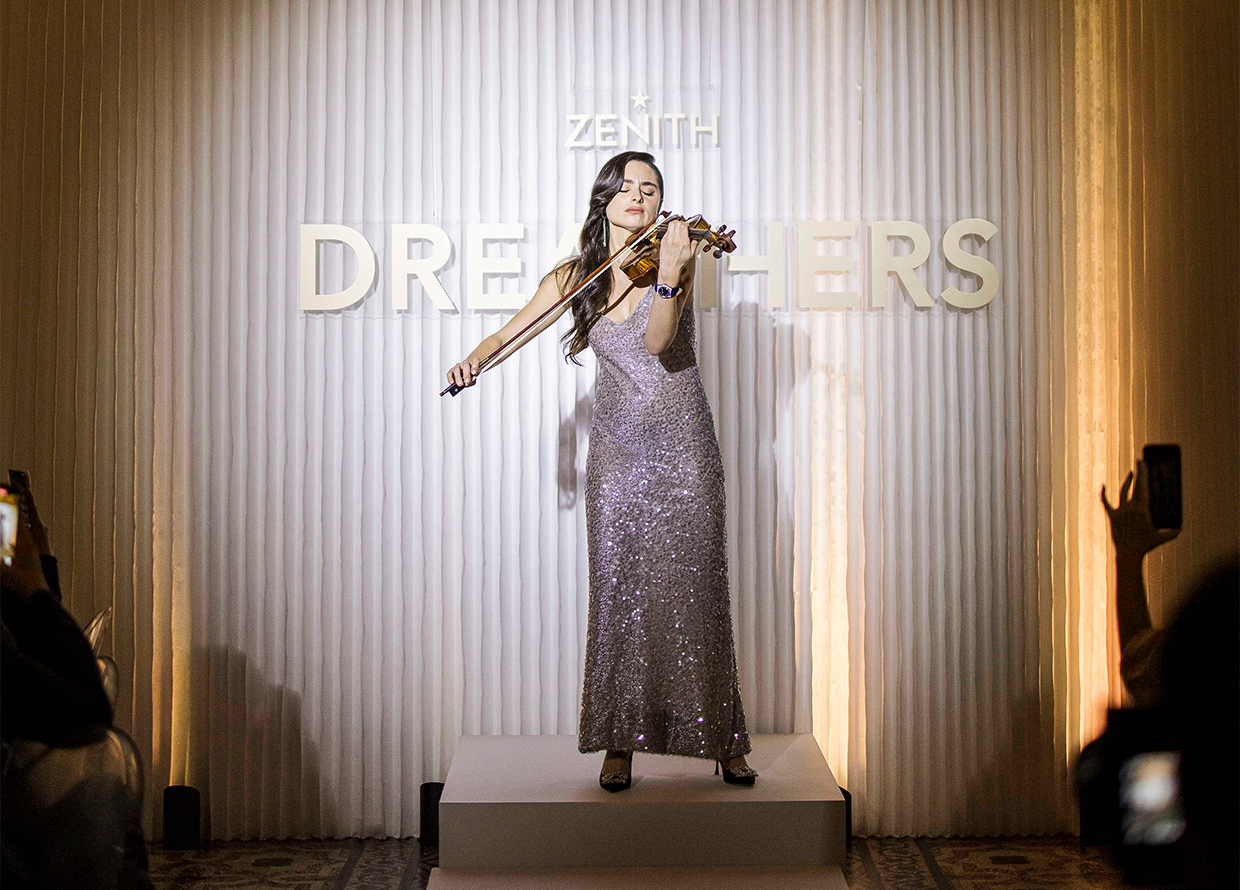 Do your parents play as well? 
"No, my parents aren't musicians. They, however, did not force me into doing anything but instead, waited for me to show an interest in playing the instrument. Looking back at it all, I think that I can confidently say that what you experience as a child impacts you later on in life. Both the good and the bad. I consider playing the violin as a pivotal moment in my life, one that has surely influenced my adulthood. I'm so thankful for how things turned out. My grandmother is 96 years old this year, and it's been a blessing to have her listen to me play live, to my album and even see me on TV. It's like a gift from me to her, carrying on the craft of playing the violin in the family."
What are some dreams you had in your childhood that you have consciously or subconsciously manifested into a reality? 
"I think as a kid, you tend to have a kaleidoscope of images, possibilities and wants for your future. Mine was to release an album with a renowned record label. I think another one would be playing in concerts around the world. One memorable one would be playing at the Royal Albert Hall in London. For classical musicians, this is regarded as the place to be—a final goal, almost. Funnily enough, the performance hall is right in front of the school where I studied music. Each morning before my classes, I would say to myself, "one day," and eventually, the day came. That was the dream of all dreams. 
"Over time, as you grow up, you tend to forget these little dreams and aspirations that you made when you were younger, and in my case, I had many. I think it's necessary to look back at all of them, reflect on where you are in life and be appreciative of what you have now. I think sometimes we forget to be in the moment, and we take that for granted. What I have now was not achieved easily. There were countless hours I've sacrificed practising and a lot of money that my parents have spent to get here, but I am so thankful to be living the life I've always dreamed of." 
What has your year been like so far? Are there any other dreams that you would like to realise by the end of 2022?
"I think it's pretty wild, looking back at it all and realising how far I've come from being a girl who received her grandmother's violin in the South of France to becoming a recognised musician with an album on such a large scale. 
"I've been expanding my reach within the music industry and then branching out to work alongside other pillars of the creative industry, mainly in fashion and watches—Zenith in particular—and that has been very rewarding for me. As for the rest of the year, though I can't reveal much, I will be performing at a few more concerts before the year ends. I also have some music coming out around Christmas and a piece I did for someone that I regard to be crazy. Stay tuned!"
Could you share some tips on how to decompress from a hard day of practising? 
"This depends on where I am at the time. I grew up in the countryside, and decompressing for me is leaving my phone behind at home and going on a very long walk. I like to evoke my inner child and pick up a stick along the way and just drag it along my side. It's very comforting. In decompressing, I am also reconnecting with my senses and the world around me. I touch and feel for leaves, for instance, and just try to be in the moment. 
"When I can be with my friends and family, I spend time with them as well. I left when I was 14 to pursue my studies in music, and that left a gap in my life between the community of close friends and family and myself." 
If you could give your younger self some advice, what would it be? 
"If I could tell my younger self one piece of advice, it would be, "You deserve to be where you are". I think that advice is important to many up-and-coming creatives who are trying to find their voice and footing in the field that they occupy, especially more so for women. 
"When I was in music school, and even when I was starting out in the industry, many people doubted my ability to perform as a violinist. There were comments on how I gained a following through a viral video as opposed to the countless hours I committed to practising the violin. Despite it all, I remained persistent and worked hard, pushing negative comments and the inevitable impostor syndrome away. I don't think anyone should disregard their hard work and the effort they put into something. This is some advice I would give myself and one that I would give to anyone."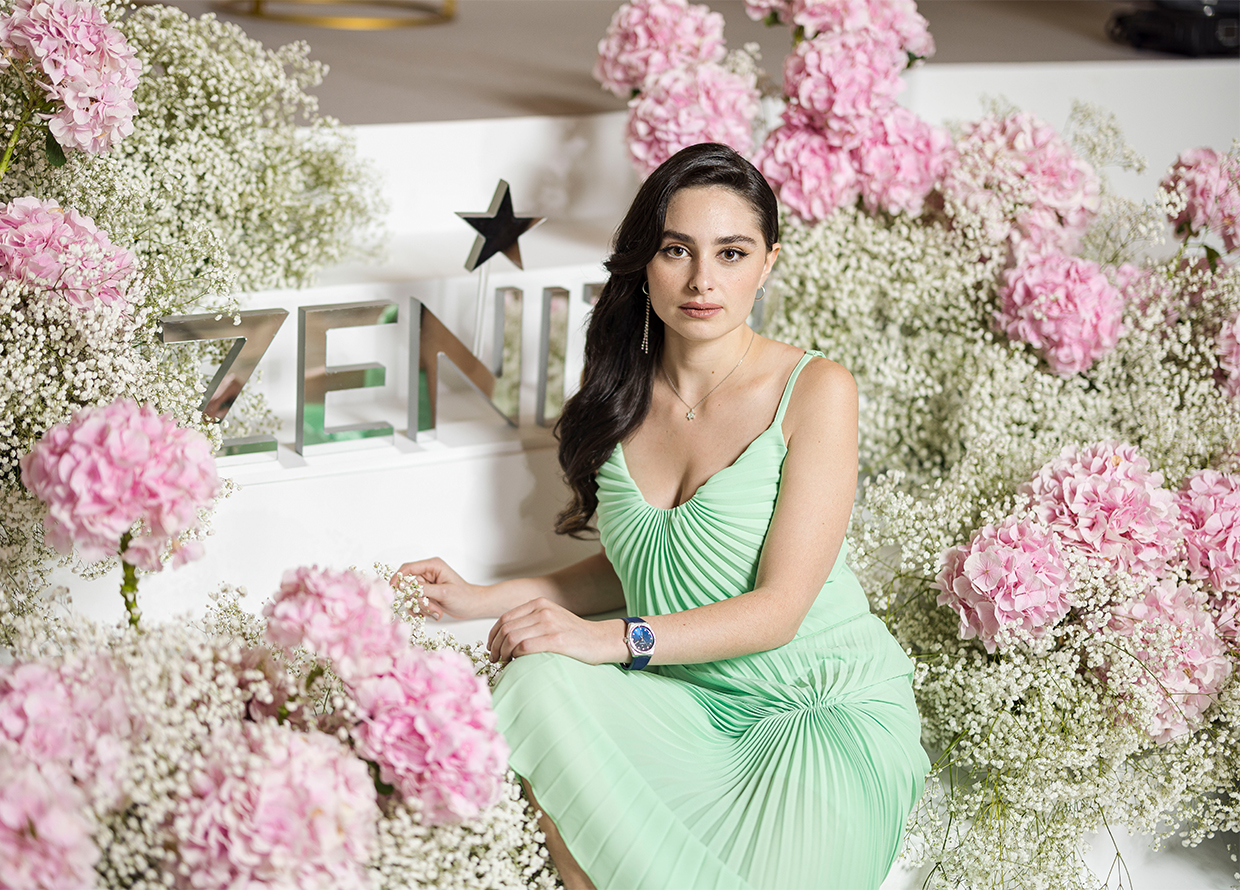 What do you look for when you're seeking out a timepiece, and how do you see Zenith interweaving with your identity?
"I think when seeking out timepieces, I look for a brand that aligns itself with the same values that I uphold. In my case, that brand is Zenith.
"Zenith holds immense value as a brand, both in creating beautiful timepieces and in giving back to the community. At the 'Dreamhers' event, seeing a group of women come together from their respective countries and industries was magical. The relationship that I have cultivated with the other 'Dreamhers' is one that I will hold onto dearly for the rest of my life. 
"It was comforting to find solace in a group of women who understand the experiences of rejection, failure and judgement as women. To have such an opportunity was an experience like no other. This makes wearing Zenith timepieces all the more amazing. 
"As for a specific timepiece, I particularly enjoy wearing the Zenith Defy Midnight, a steel case watch encased in a diamond bezel. I enjoy wearing sparkly dresses when playing the violin at events or concerts, and the timepiece complements my entire outlook for the night."
For more stories on timepieces, click here
| | |
| --- | --- |
| SHARE THE STORY | |
| Explore More | |