By all accounts, the Omega Speedmaster is a serious watch. In 1970, it saved the lives of the Apollo 13 crew who, left with no electricity, used the now-famed watch to time the exact moment to enter the Earth's atmosphere and reach their base safely. So why, you may ask, is an astronaut-clad Snoopy joyfully hopping on the nine o'clock sub-dial of this famed timepiece (its celebratory 50th-anniversary edition)?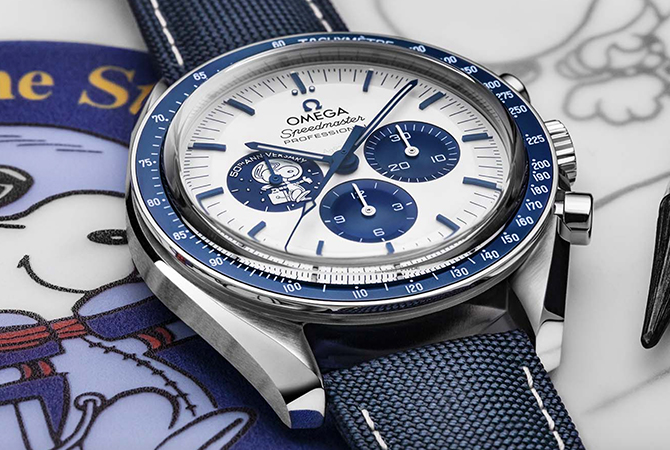 To start, it is a nod to the silver pin featuring the NASA safety mascot Snoopy, which was presented to the Omega team as a gesture of gratitude. And it's not just Astronaut Snoopy getting in on the act. From Popeye to SpongeBob SquarePants, cartoon characters are getting a lot of wrist action. Just a few months ago Swatch released a collection of watches starring Mickey Mouse as reimagined by Keith Haring Studio. (At an auction last November a buyer paid £14,000—three times its estimate—for a vintage Gérald Genta titanium watch featuring the Disney character).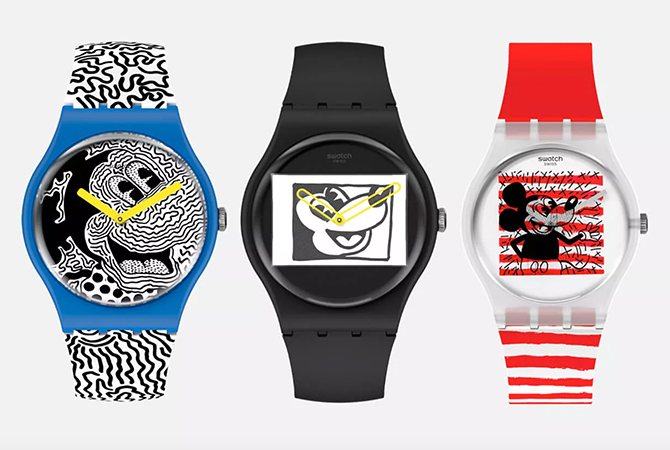 In times of distress, these watches serve an uplifting purpose. "I think these watches are successful because they make people smile and, at the moment, people need to smile," says George Bamford, founder of Bamford Watch Department. In 2019, to celebrate Popeye's 90th anniversary, Bamford released a limited edition of his Bamford London GMT, with the popular spinach-guzzling sailor pointing his bulging arms as watch hands on the dial.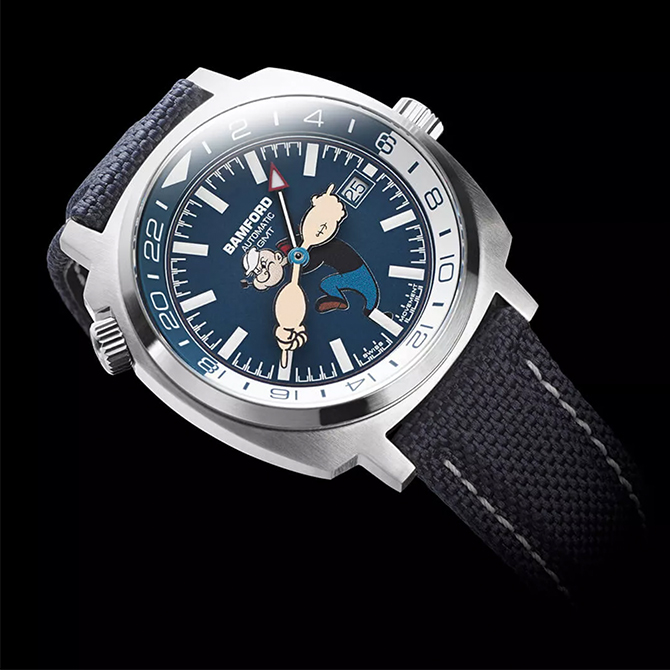 With its signature elegant touch, Dior inserted a series of colourful, coquettish ball masks into last year's collection of timepieces, Dior Grand Bal Masqué. On the dial, the feather marquetry flirts with diamonds and coloured gems, paying homage to the tradition of society balls.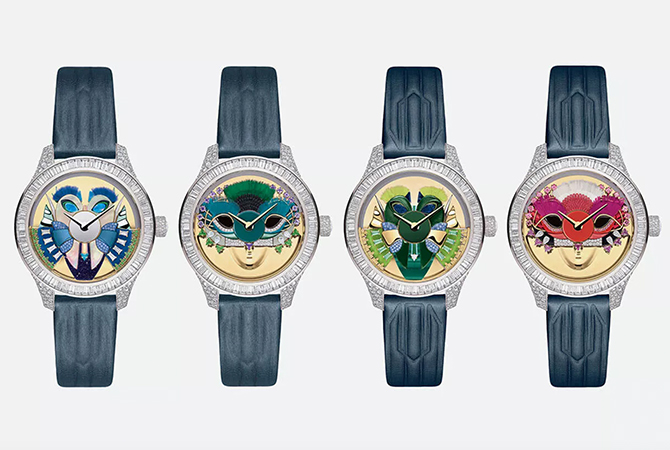 Even Hublot, maker of muscular timepieces, could not resist slipping a joyful smiling flower by Takashi Murakami into its signature All Black watch, with the iconic Murakami motif—ubiquitous in his art—rendered in black diamonds.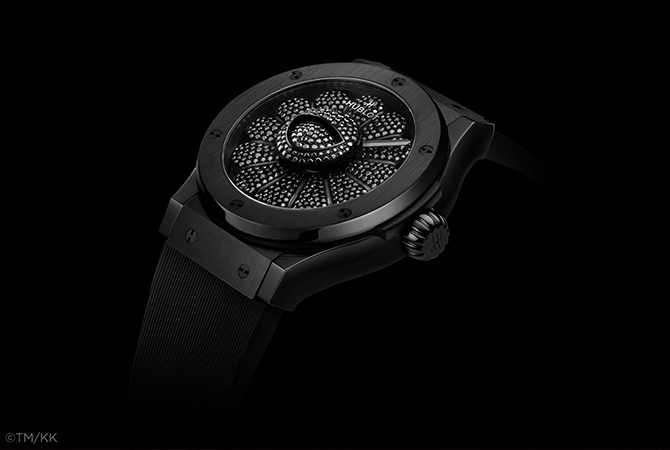 But perhaps the most audacious, and somewhat unexpected, cartoon horological debut comes from the sleek Milanese brand Unimatic. After creating a series of austere watches, Giovanni Moro, co-founder of the independent Italian watch brand, felt that it was time to jazz things up a bit. Last year, the company released a watch designed for underwater diving that, fittingly, has the unmistakable yellow sea sponge SpongeBob SquarePants spread across the dial. "In our watch company, we have always created the watches that we have dreamed to wear ourselves," said Mr. Moro on a phone call from Milan, "and SpongeBob has been a personal passion of mine since my childhood."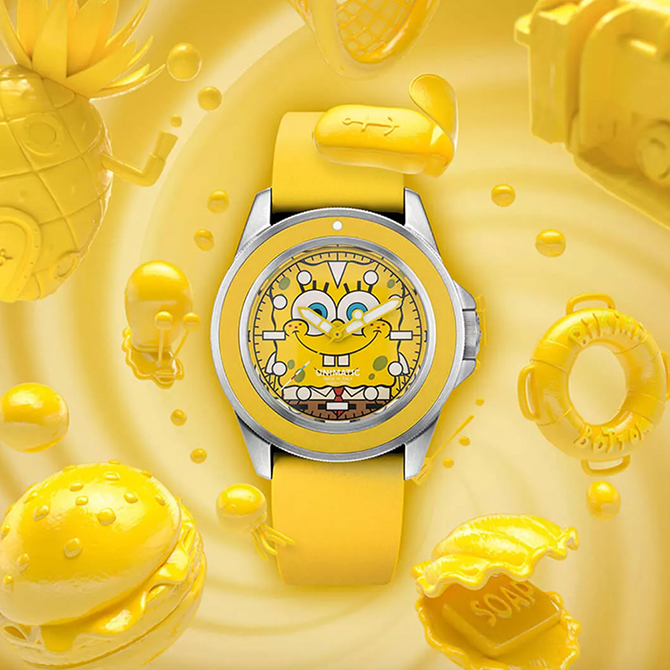 It turns out that many share Mr. Moro's passion for the yellow sea sponge. Existing clients applauded the watch and a large number of new clients gave it a try—so much so that a limited-edition run of 50 pieces was followed by 200 more pieces.
"They represent happy times and there is no age range or gender who tend to buy these watches," Bamford says. "Predominately people who are trendsetting and want to not take life too seriously." An affirmation we could all live by more in 2021.
| | |
| --- | --- |
| SHARE THE STORY | |
| Explore More | |