Jewellery
6 Timeless necklaces for women that make beautiful heirlooms
Jewellery pieces to treasure forever
Images courtesy of respective brands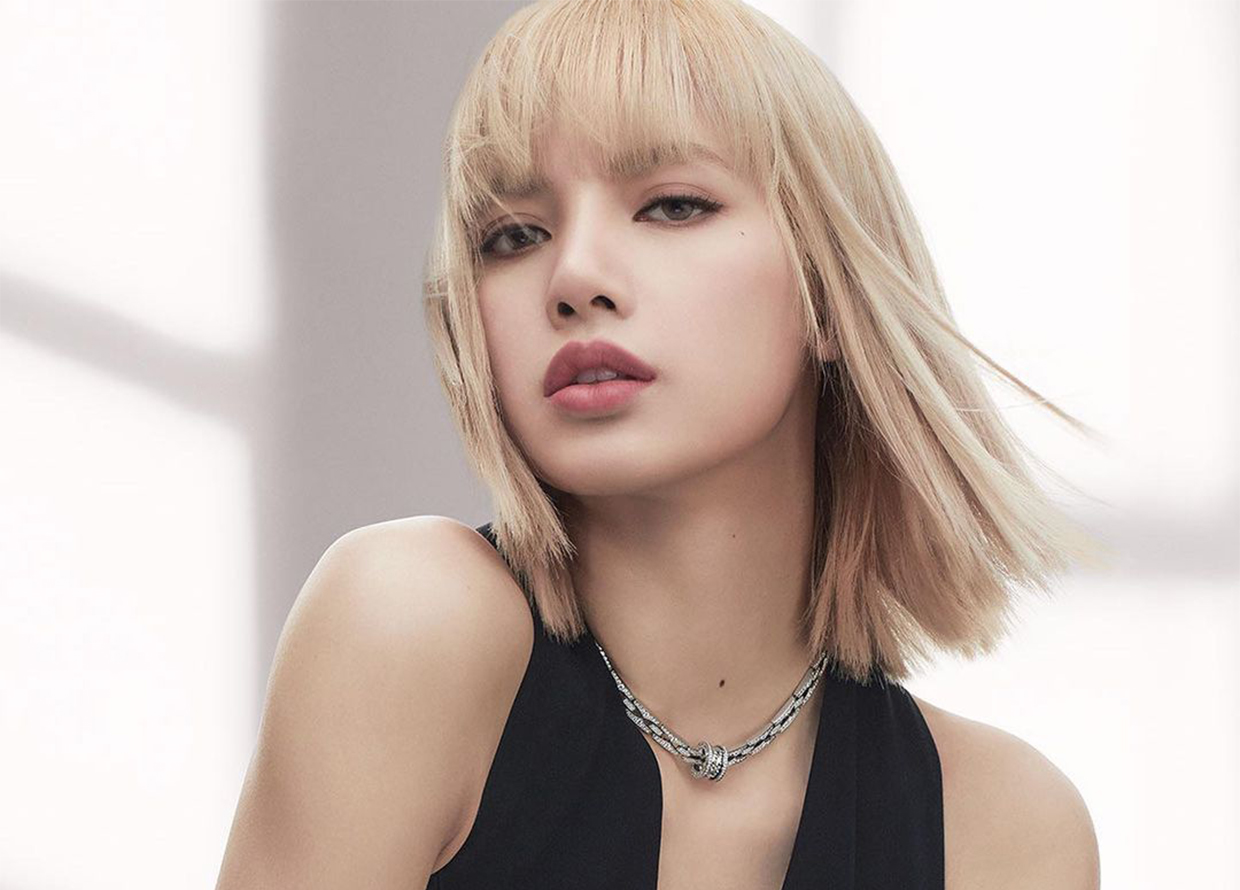 "Fashion fades, style is eternal," said Yves Saint Laurent, and true enough—a few classic pieces of jewellery have stood the test of time and own the power to instantly polish any outfit. If you are investing in a new necklace, it should be one that you can style in a variety of ways and wear over and over again. So, why not treat yourself to an iconic piece that can be passed down as an heirloom? From Mikimoto's famed pearl necklace to Van Cleef & Arpels' classic Alhambra, here are six incredibly exceptional pieces of jewellery that will bring joy for many years to come.
Chopard Happy Hearts Wings necklace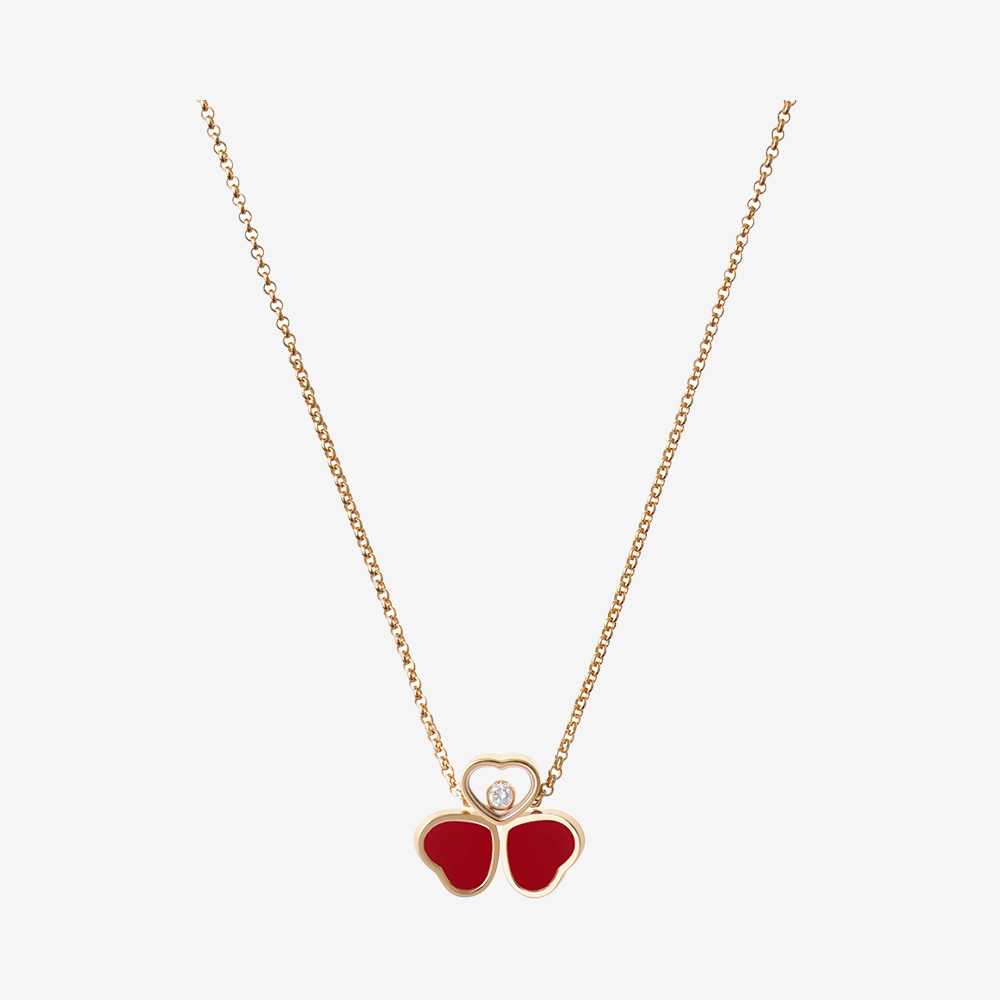 Swiss luxury brand Chopard has always stood for generosity and caring for others, and the Happy Hearts diamond jewellery collection is its symbolic proof. The Happy Hearts Wings diamond necklace is minimalist and elegant—something you could easily wear every single day. Arranged like butterfly wings, the two red and rose gold hearts are strung from a heart with a dancing diamond nestled inside. 
Shop here.
Tiffany & Co. Open Heart pendant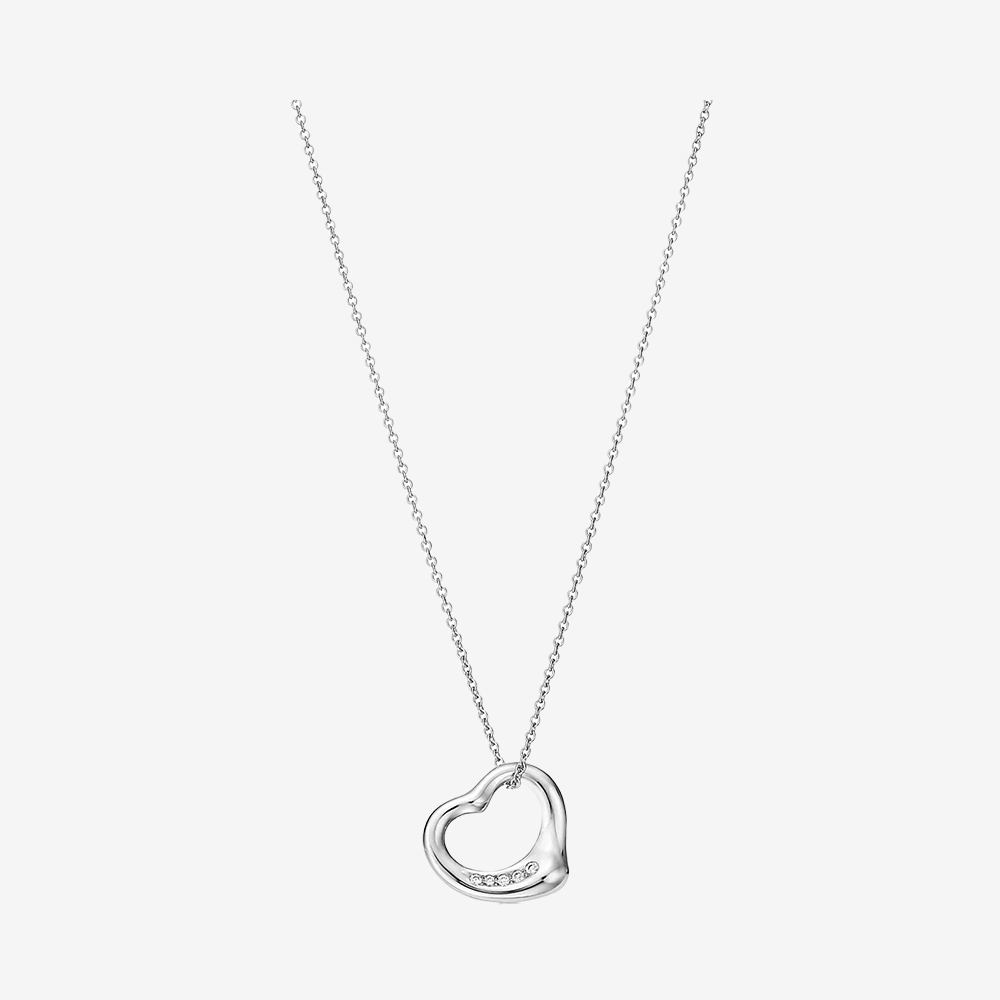 Italian designer Elsa Peretti joined Tiffany & Co. in 1974, but the jewellery she created for the house is so expertly modern that it remains in fashion today. The Open Heart pendant boasts a sleek, streamlined design with an open centre inspired by Henry Moore's 'Empty Spaces' sculpture. Brilliant diamonds trace the curves of the pendant, elevating elegance to the piece that celebrates the spirit of love. Additionally, its simple and evocative shape makes it a versatile necklace that can be worn on its own or stacked with other pieces of jewellery. 
Shop here.
Van Cleef & Arpels Vintage Alhambra pendant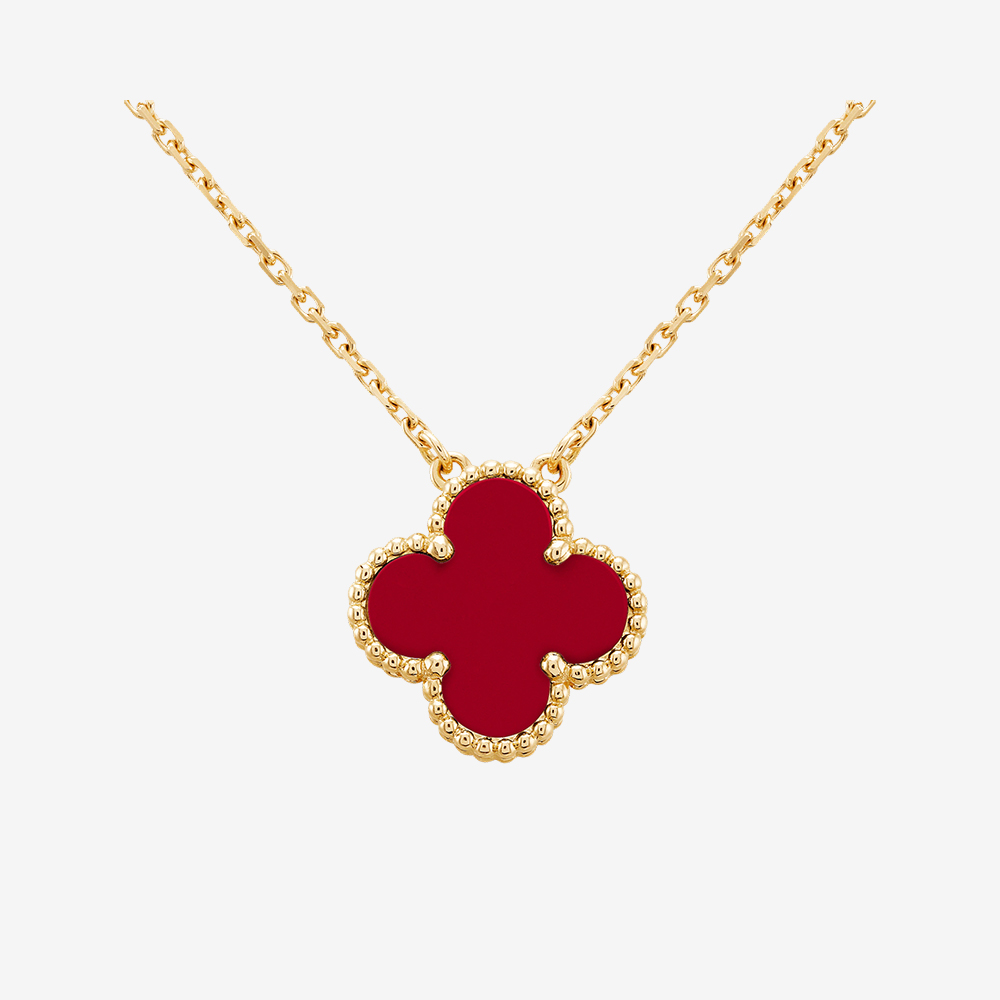 Since its founding, Van Cleef & Arpels has long embraced good fortune, and it was in 1968 that the four-leaf clover became a lucky symbol for the French jewellery Maison. The generous gemstone that decorate Van Cleef & Arpels' iconic Alhambra clover is so mesmerising that you need to own the Vintage Alhambra pendant. This one-of-a-kind icon of good luck is adorned with carnelian stone framed in golden beaded trim—adding instant lustre to any daytime ensemble. If red is not your colour, you are in luck as there are plenty of other stones you can choose from, like tiger eye and mother-of-pearl. 
Shop here.
Mikimoto Ring Charm necklace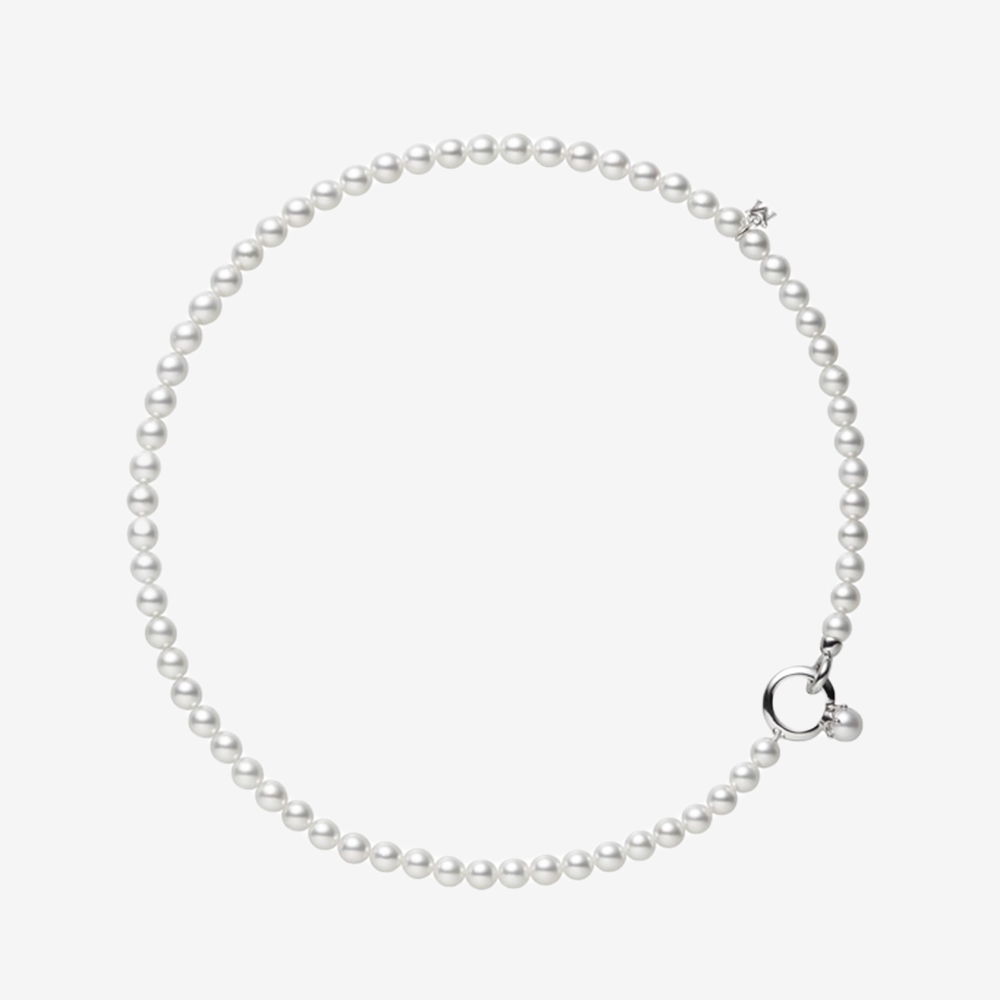 When we think of classic pieces, Mikimoto's pearl necklaces come to mind. The Japanese jeweller is renowned for producing exquisite trinkets, including the Ring Charm necklace that's decorated with Akoya cultured pearls. Each undergoes a meticulous process to get the perfect balance of size, colour, shape and lustre. The necklace is also made with special silk thread that allows you to adjust easily for the perfect length. Given its unrivalled quality, it's easy to understand why Mikimoto's pearl necklaces are in high demand.
Shop here.
Boucheron Serpent Bohème pendant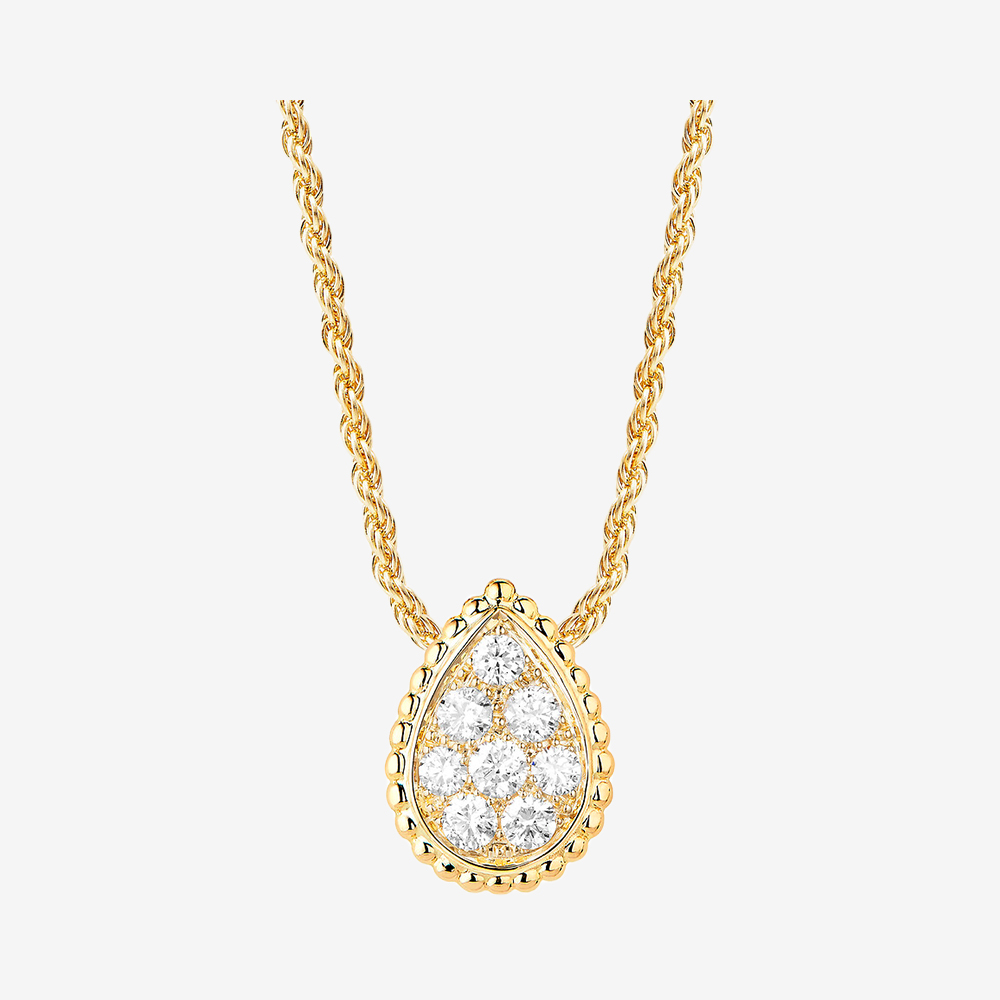 The Serpent Bohème collection is not new to the world of jewellery; it was crafted in 1968 at the Maison's workshop and has been a Boucheron staple ever since. The delicate droplet-shaped pendant is a perfect choice if you're looking for your first Boucheron piece. This token of love gently sparkles and asserts your sensuality with round-cut diamonds set against a yellow-gold stone. Its unique flair is further accentuated by the twisted chain and gold beads that encircle the drop motif. The Serpent Bohème pendants are also available in various lengths, allowing you to select one that best suits your taste or style.
Shop here. 
Bulgari B.Zero1 necklace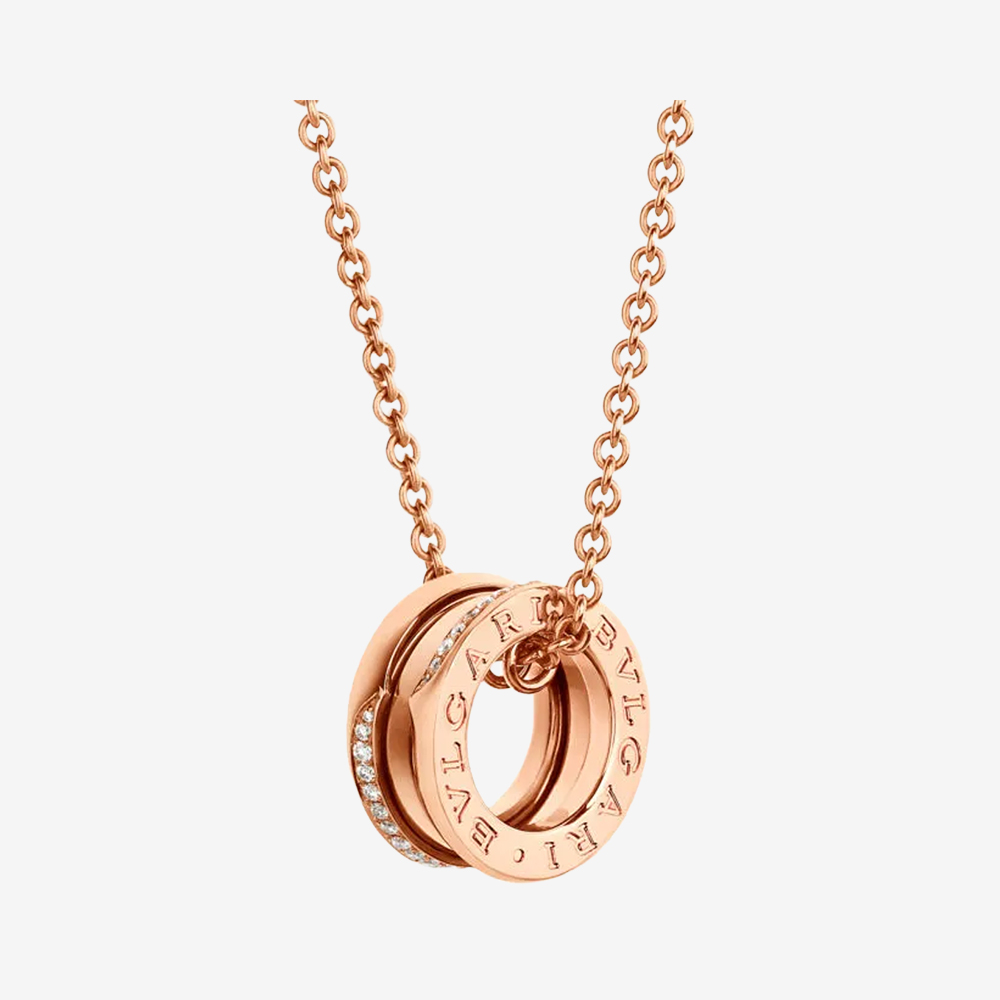 The B.Zero1 collection debuted in 1999 and has since evolved into a symbol of innovation, with its unexpected cylinder shape matching its modern spirit. It fuses Italian heritage with remarkable jewellery design and takes inspiration from the architectural splendour of Rome's Colosseum. The B.Zero1 necklace carries a wave of diamonds encircling its edges, adding glamourous touches to the classic design.
Shop here. 
For more articles on jewellery, click here
| | |
| --- | --- |
| SHARE THE STORY | |
| Explore More | |