Features
The life of Yves Saint Laurent: How the legendary couturier changed fashion forever
"Style is eternal"
Images courtesy of Musée Yves Saint Laurent Paris, Getty Images, Christie's, Vogue Runway, and Seattle Art Museum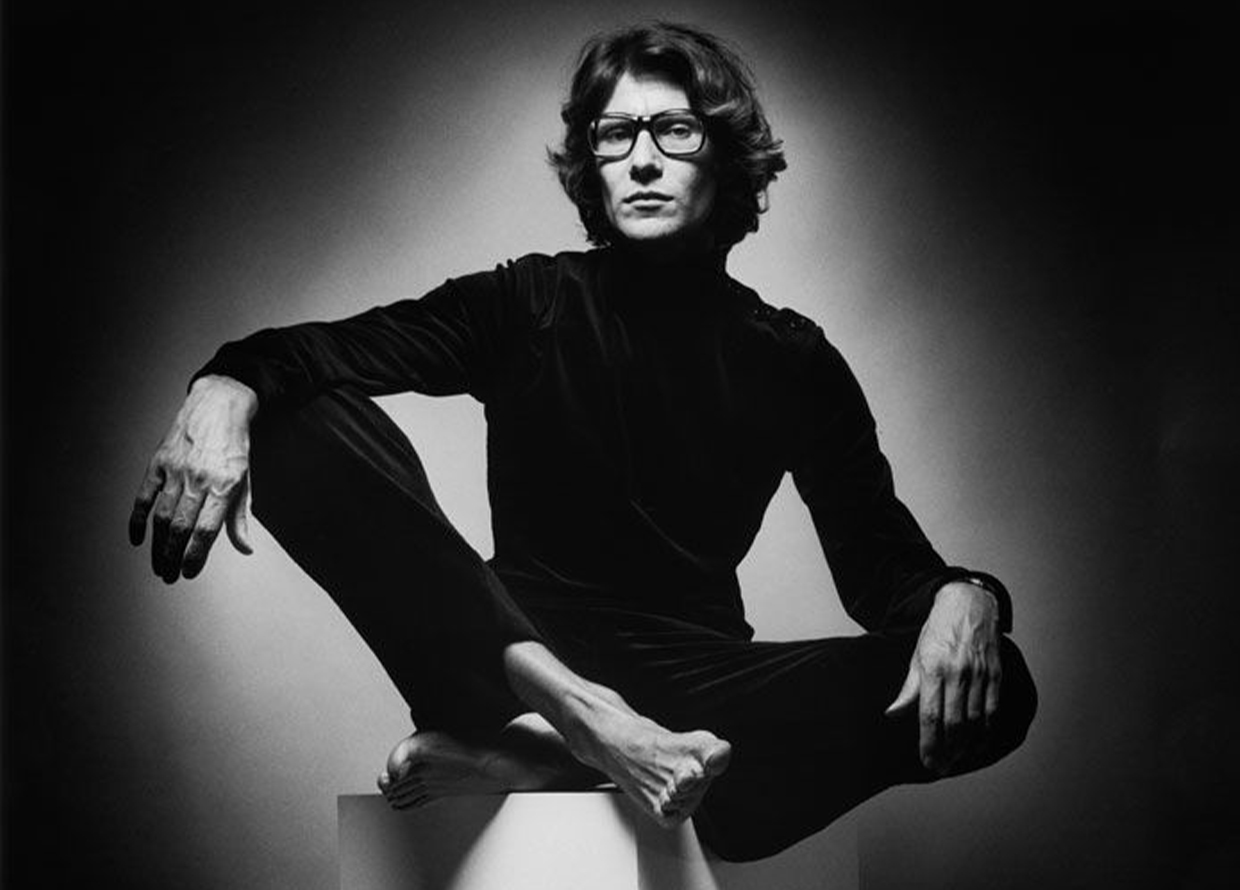 The freedom to express ourselves through our sartorial choices is a privilege that we often take for granted, be it the simplest of ensembles. On the surface, clothes may seem like inconsequential items that are simply part of our rudimentary necessities. But beyond that, the clothes that we dress ourselves in would might have never been socially accepted without its long, rigorous history that began as a mere concept in the minds of avant-garde designers—eventually trickling down into global retail stores after decades of perseverance against prejudicial customs. These designers and their courage to challenge the orthodox are the sole reason behind the liberation of expression through fashion.
In the pantheon of revolutionary designers, the tenacity and absolute virtuosity of couturier Yves Henri Donat Mathieu-Saint Laurent has comprehensively transformed not only womenswear, but also female empowerment, cultural diversity in fashion, and the interaction between the world and fashion as we know it. This is the story of Yves Saint Laurent.
Early life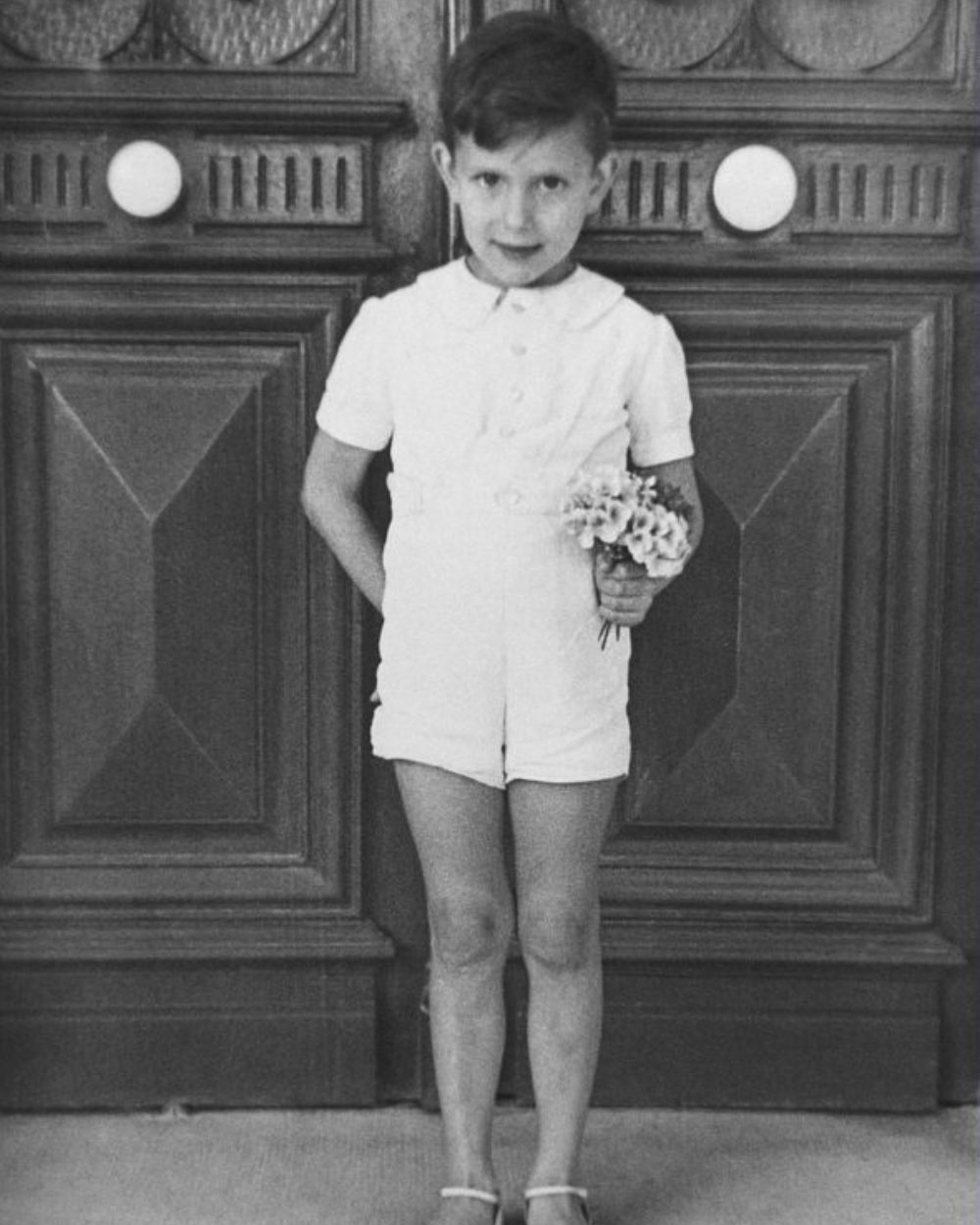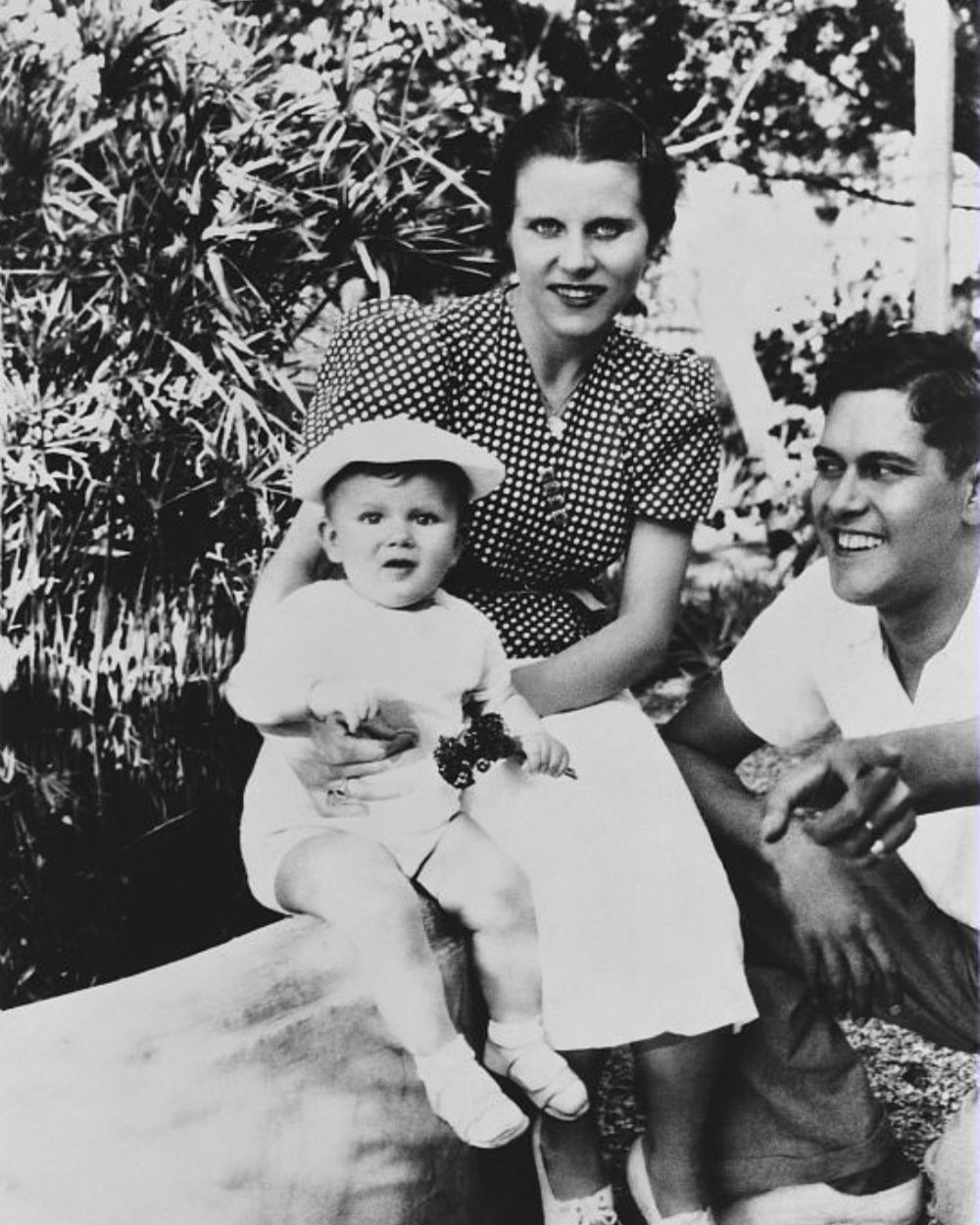 Yves Henri Donat Mathieu-Saint Laurent, famously known as Yves Saint Laurent, was born on the 1st of August 1936, in the coastal city of Oran, Algeria, to parents Charles and Lucienne Andrée Mathieu-Saint-Laurent. In a family of five, including his two younger sisters, Michèle and Brigitte Mathieu-Saint Laurent, the future designer spent his childhood in a villa by the Mediterranean, observing the refined lifestyle of his mother and her friends who would chat about the latest fashion affairs and theatre performances over tea. His family was fairly well-off, with his lineage primarily comprising judges, and his father, who was a manager of an insurance company and also owned a chain of cinemas. However, even with the comforts of affluence, life wasn't always easy for young Saint Laurent.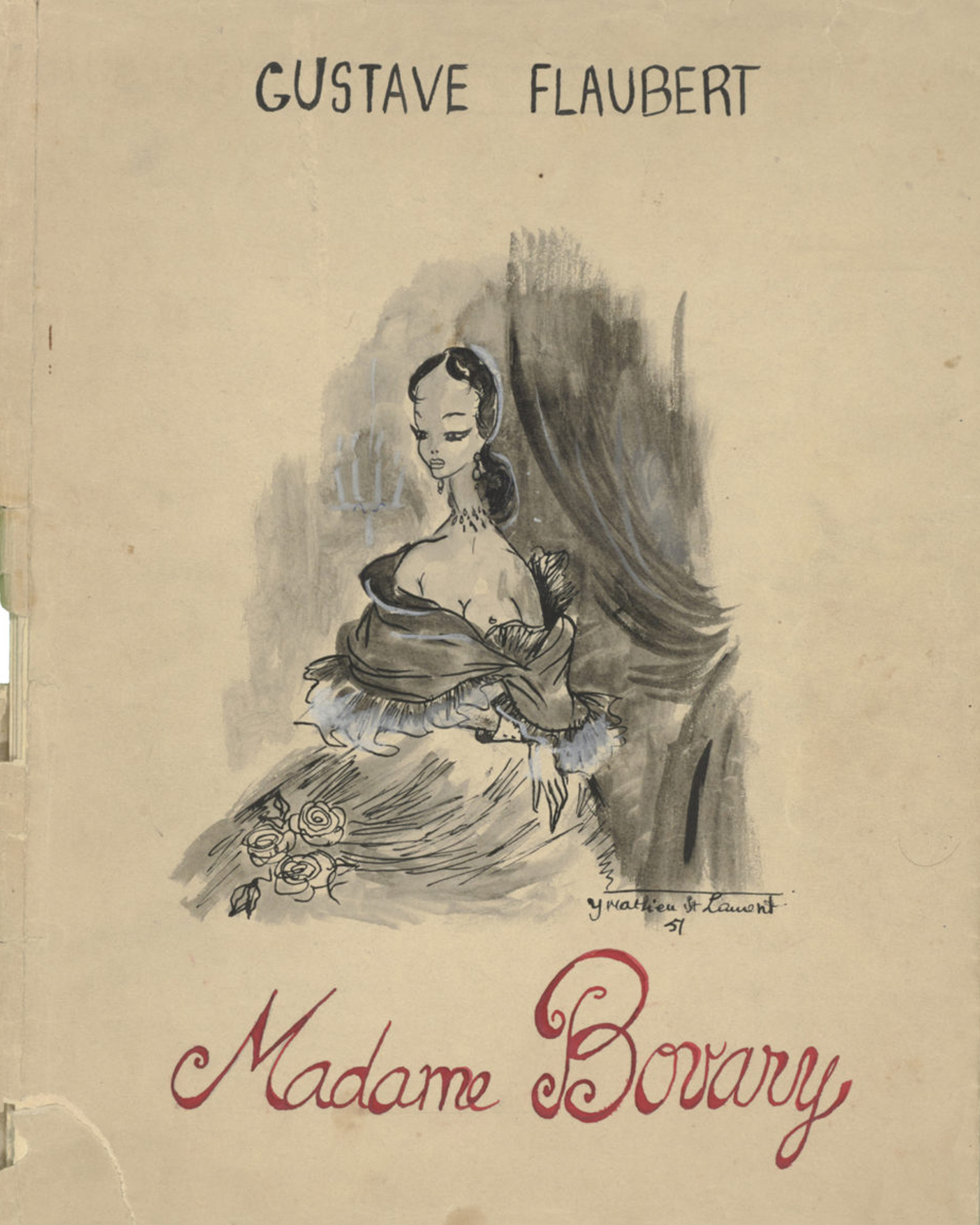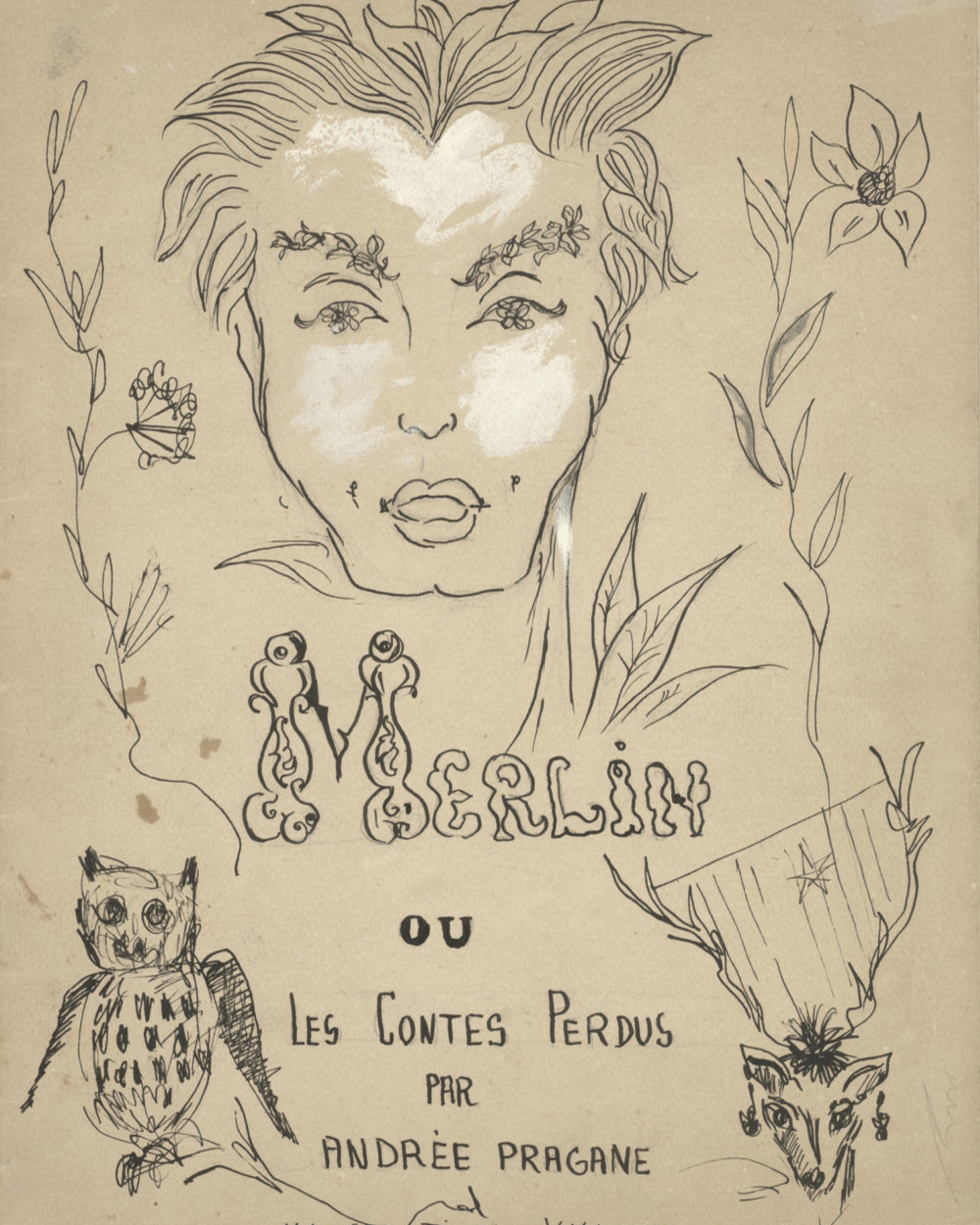 Yves Saint Laurent was a shy and timid boy. He especially struggled to connect with his peers and find a space in which he was welcomed during his years in Catholic school, where he was often bullied and shunned. Young Saint Laurent would escape into fantasy at home, dreaming up his own world through his drawings and his mother's fashion magazines, as well as designing dresses for his mum and sisters.
"Starting in secondary school, I began leading a double life. On the one hand, at home, there was joy and the world I dreamed up in my drawings, sets, costumes, and theatre. At Catholic school, on the other hand, there were tests and a world I was excluded from as a shy, thoughtful dreamer, one where my classmates made fun of me, terrorised me, and beat me up."

– Yves Saint Laurent in conversation with Yvonne Baby at the Metropolitan Meseum New York, 8 December 1983.
It was clear that Saint Laurent had an eye for fashion and a love for theatre at a young age, but it wasn't until he experienced his first theatre performance—the Molière's École des femmes (School for Wives) by director Louis Jouvet—with his mother in 1950 that he was struck by an artistic revelation.
Christian Bérard, who designed the play's set and costumes, was a well-respected figure in the Parisian arts scene. Beyond theatre, the French artist was also heavily involved in the world of fashion, having worked as an illustrator for some of the most legendary names in fashion, including Elsa Schiaparelli, Christian Dior, and Coco Chanel. Consumed by inspiration and awe from his work, Saint Laurent dreamed of following his path.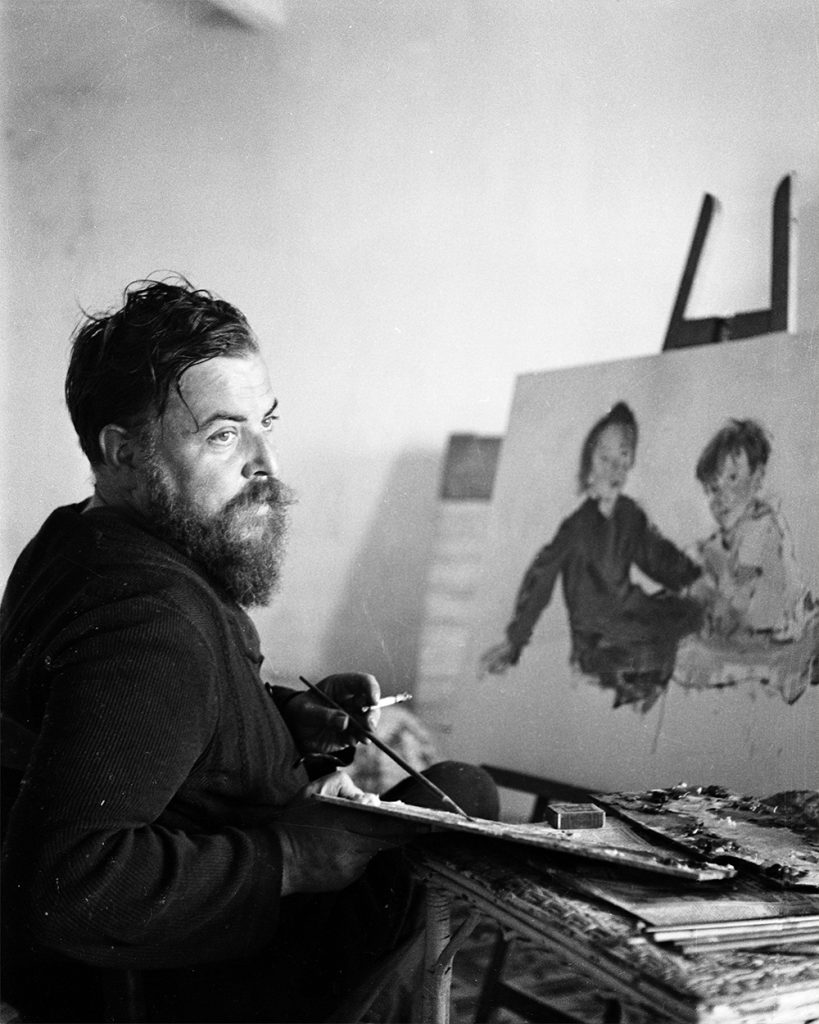 "I was immediately struck by Bérard's power. He confirmed my vocation. Like him, I wanted to design for the theatre. He knew how to portray a character. He knew how to construct a costume, reinventing it by capturing the essence of its silhouette and its time."

– Yves Saint Laurent in conversation with Yvonne Baby at the Metropolitan Meseum New York, 8 December 1983.
And so, with a relentless passion to transform his dreams into reality, his beloved hobbies quickly became ardent aspirations. Saint Laurent spent his adolescent years polishing his craft, designing full wardrobes for his paper dolls with cut-out garments from his mother's magazines, totalling up to over five hundred garments and accessories for eleven dolls.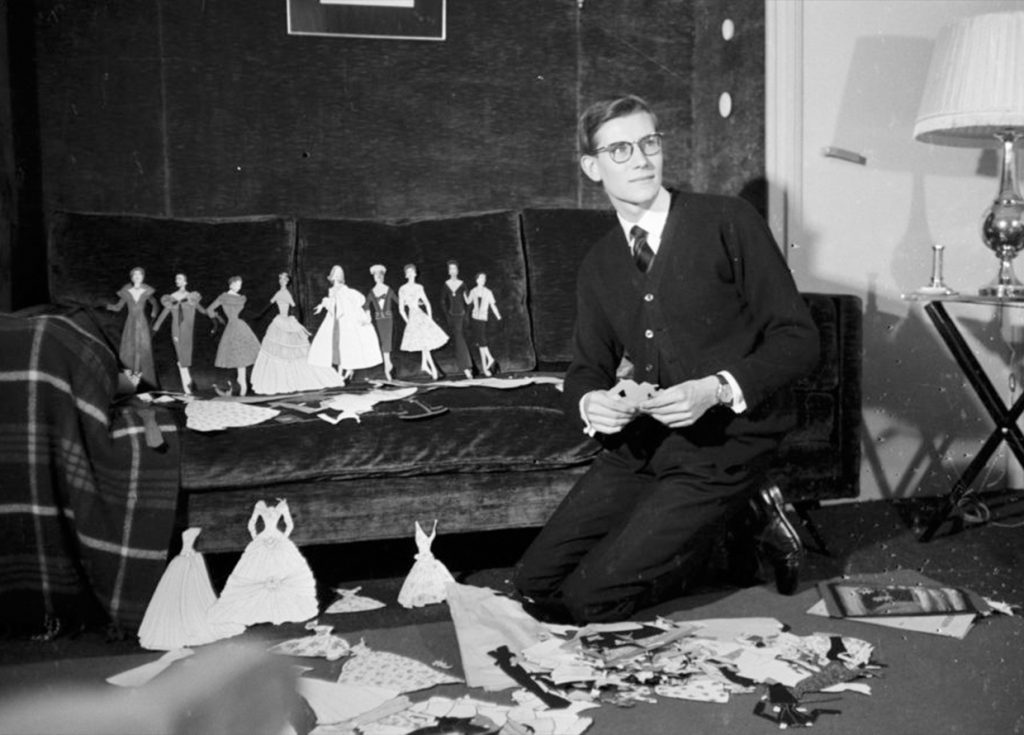 In 1953, when the young luminary was barely 17 years old, he participated as a contestant in the annual Secrétariat International de la Laine competition in Paris and won third prize in the dress category—but, like any other determined dreamer, it was simply not enough.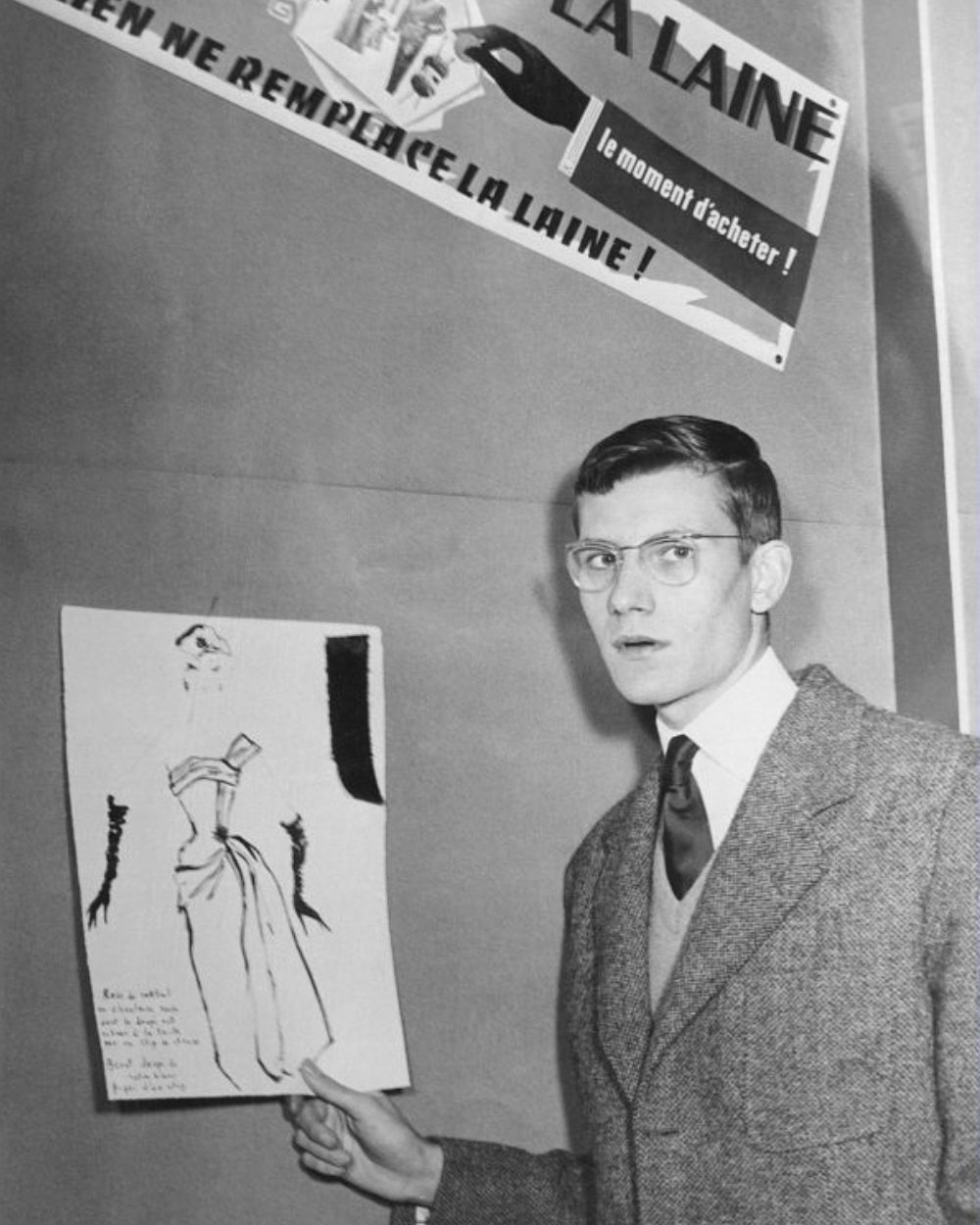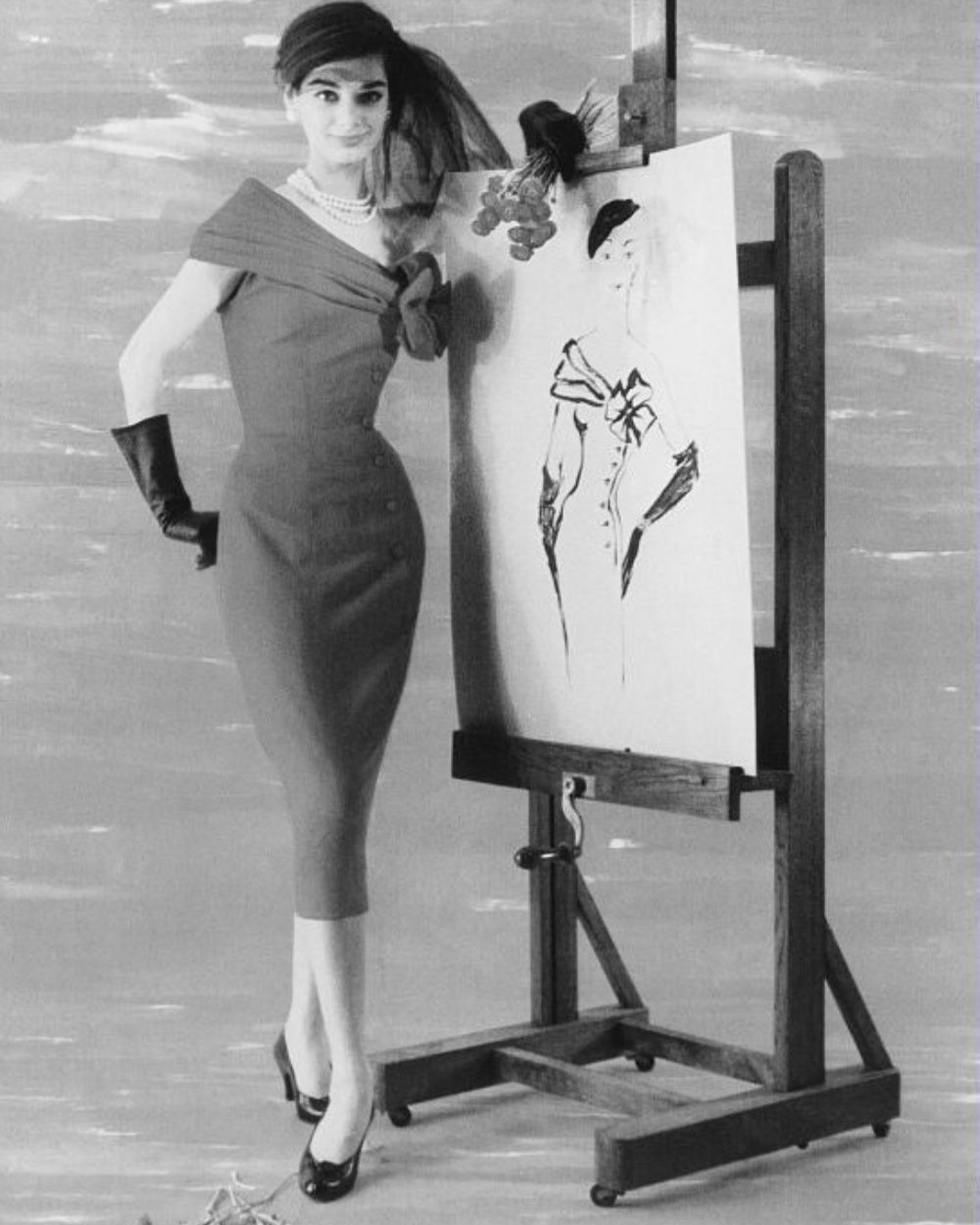 The following year, Saint Laurent competed for the second time, securing first and third prizes in the dress category yet again.
Saint Laurent and Christian Dior
Whilst visiting Paris with his mother to collect his prizes, with the help of his father's connections, the aspiring designer met the Editor-in-Chief of French Vogue, Michel de Brunhoff, who eventually became one of Saint Laurent's driving forces who recognised his talents and encouraged him to pursue a career in fashion designing at the École de la Chambre Syndicale. Though, Brunhoff was not the only eminent figure who saw his potential.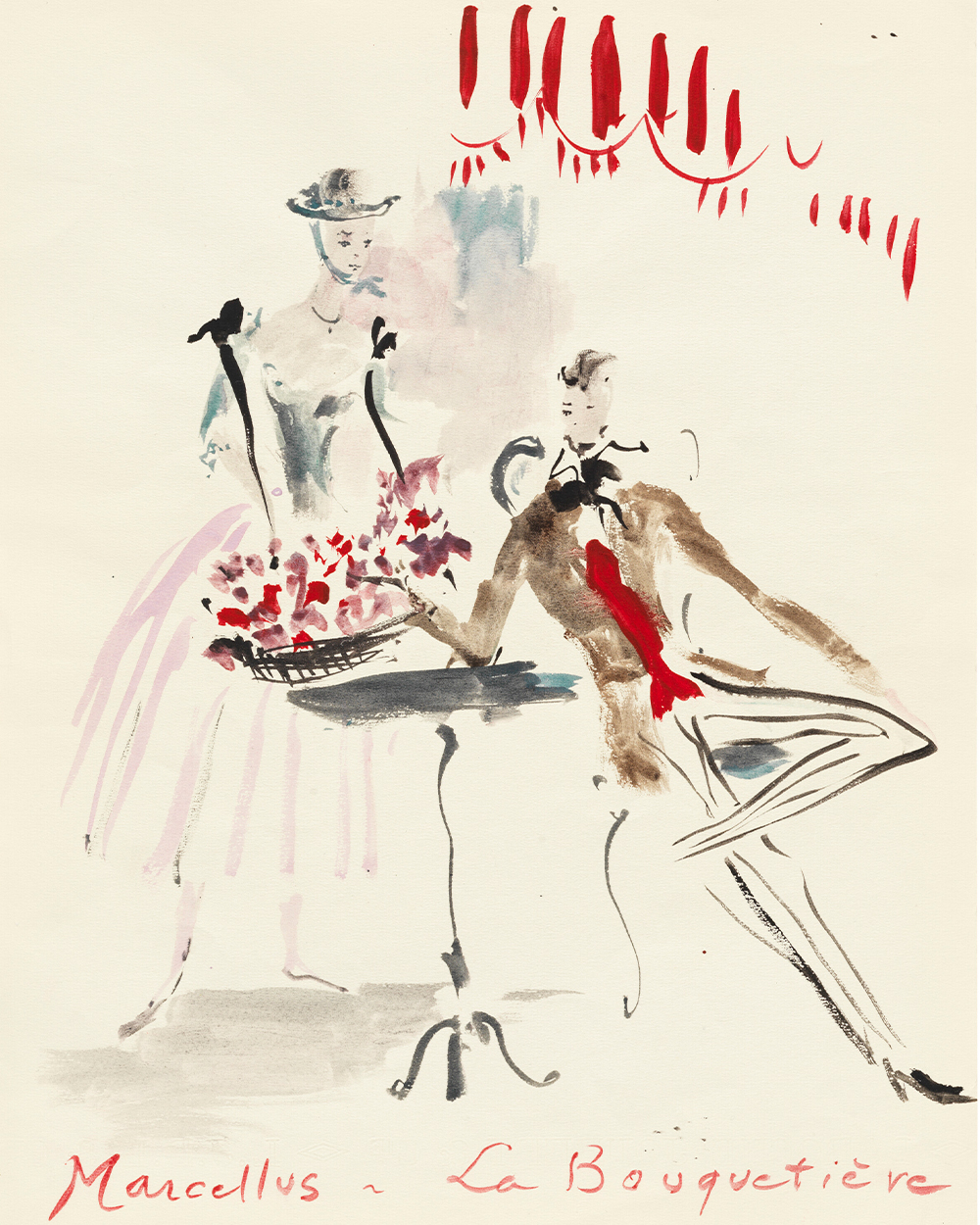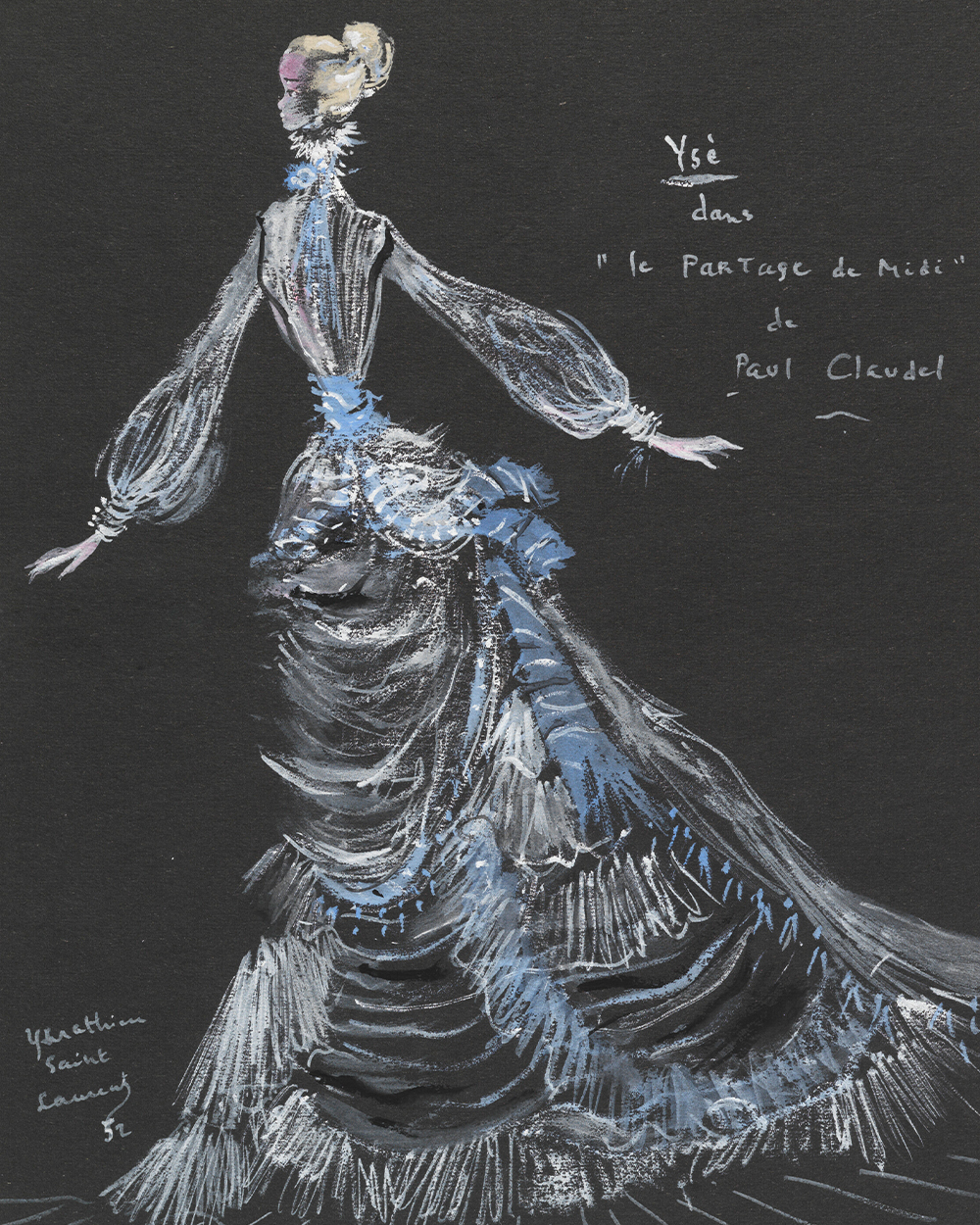 Amazed by Saint Laurent's fashion illustrations and their remarkable resemblance to Christian Dior's designs, Brunhoff knew the two had to meet—and so, they did. Saint Laurent was instantly hired to work alongside the legendary couturier at his studio in the summer of 1955, officially marking the beginning of his long-yearned dream.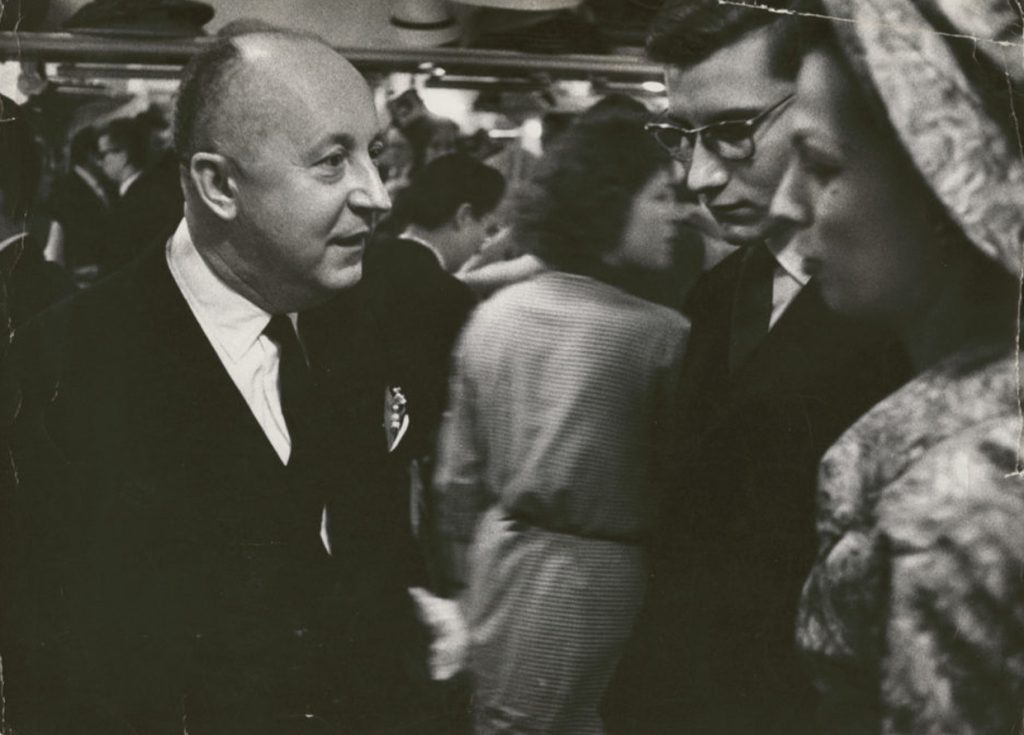 "Yves Saint Laurent is young, but he is an immense talent. In my last collection, I consider him to be the father of thirty-four out of the 180 designs. I think the time has come to reveal it to the press. My prestige won't suffer from it."

– Christian Dior in conversation is Jacques Rouet, 1957
Unfortunately, only two years later in 1957, Christian Dior passed from a sudden heart attack, leaving the helm of his eponymous label—the biggest and most significant house in fashion at the time—to Saint Laurent, who was just 21 years young, making him the youngest couturier in the world with no prior experience in managing an haute couture house.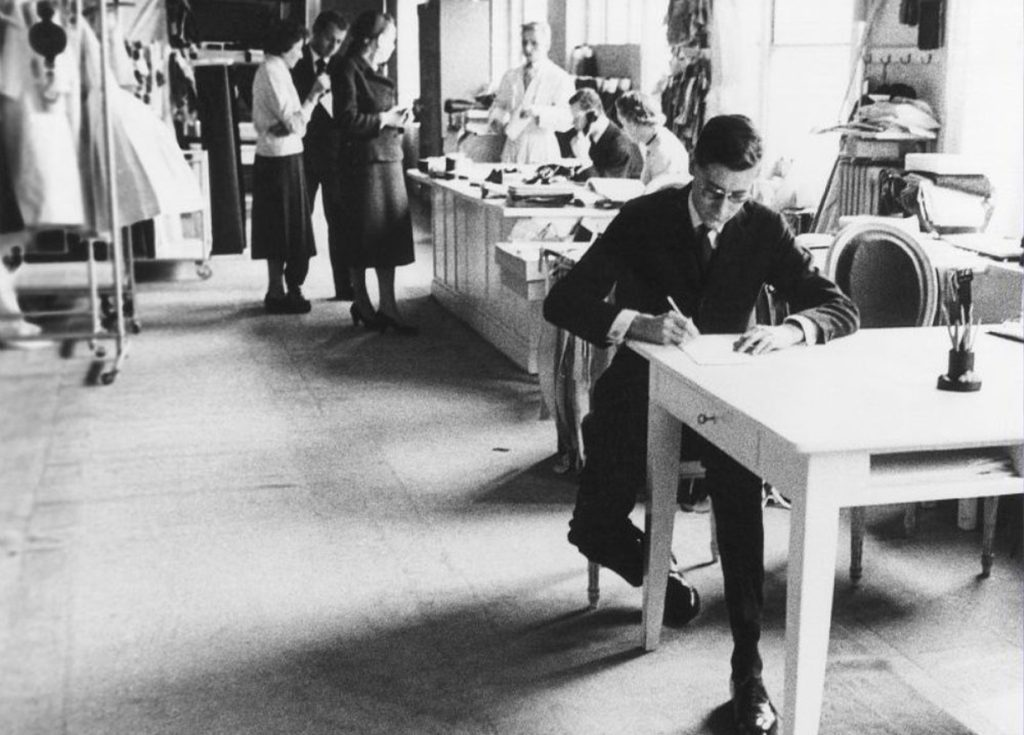 Unsurprisingly, his first collection as the Maison's creative director was a major success. Setting himself apart from his mentor's signature codes, the couturier cemented his name in the industry with fluid silhouettes, diverting from Monsieur Dior's unmistakable cinched waists, and using less fabric for a sensual yet sophisticated approach that introduced a whole new look to fashion—the first of his many revolutionary works.
The beginning of YSL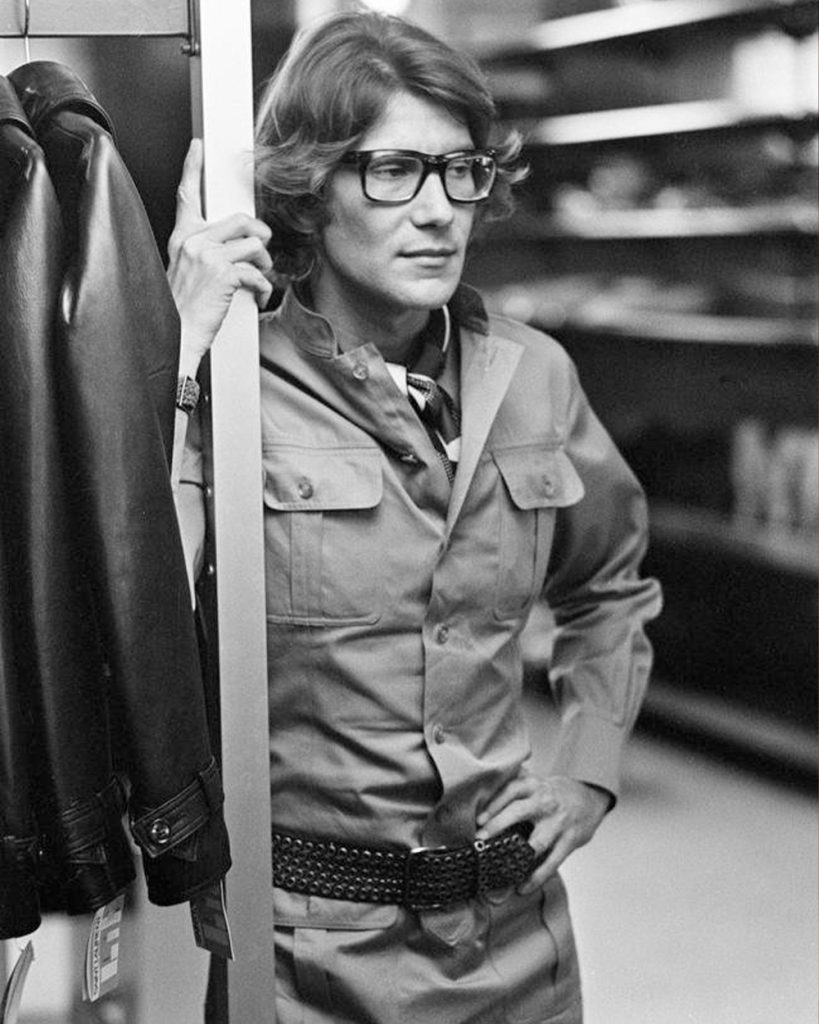 Saint Laurent's time at the helm of Dior didn't last long. In 1960, the couturier was drafted for the Algerian war but was soon sent home after getting diagnosed with depression—only to receive news that he had been wrongfully fired from the house and replaced by Marc Bohan. So, he sued the house, won the lawsuit, and used the money to finally launch his very own house in 1961, the house of YSL. Now, this is where fashion changed forever.
Yves Saint Laurent was the first ever couturier who successfully launched a ready-to-wear collection, making him the originator of ready-to-wear in the world of high fashion.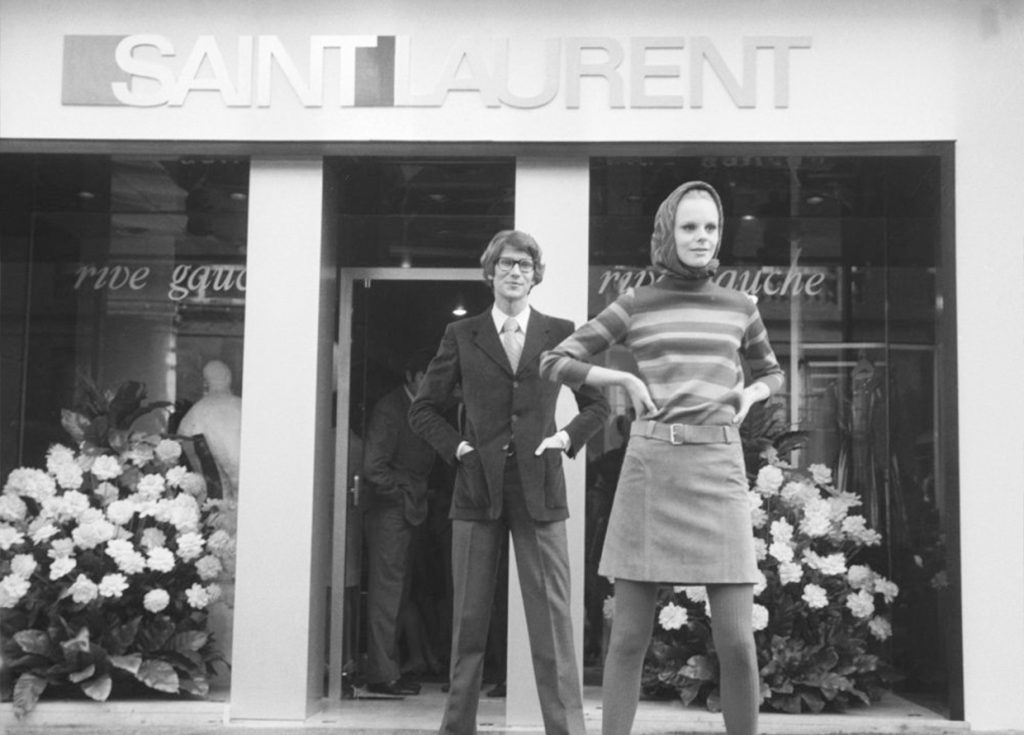 It wasn't long before he opened his first ready-to-wear boutique in the fashion capital of Paris in 1966, named Saint Laurent Rive Guache. Inevitably, it was an instant hit. The same year, through his AW '66 collection, the world was introduced to his most revolutionary and controversial piece: Le Smoking.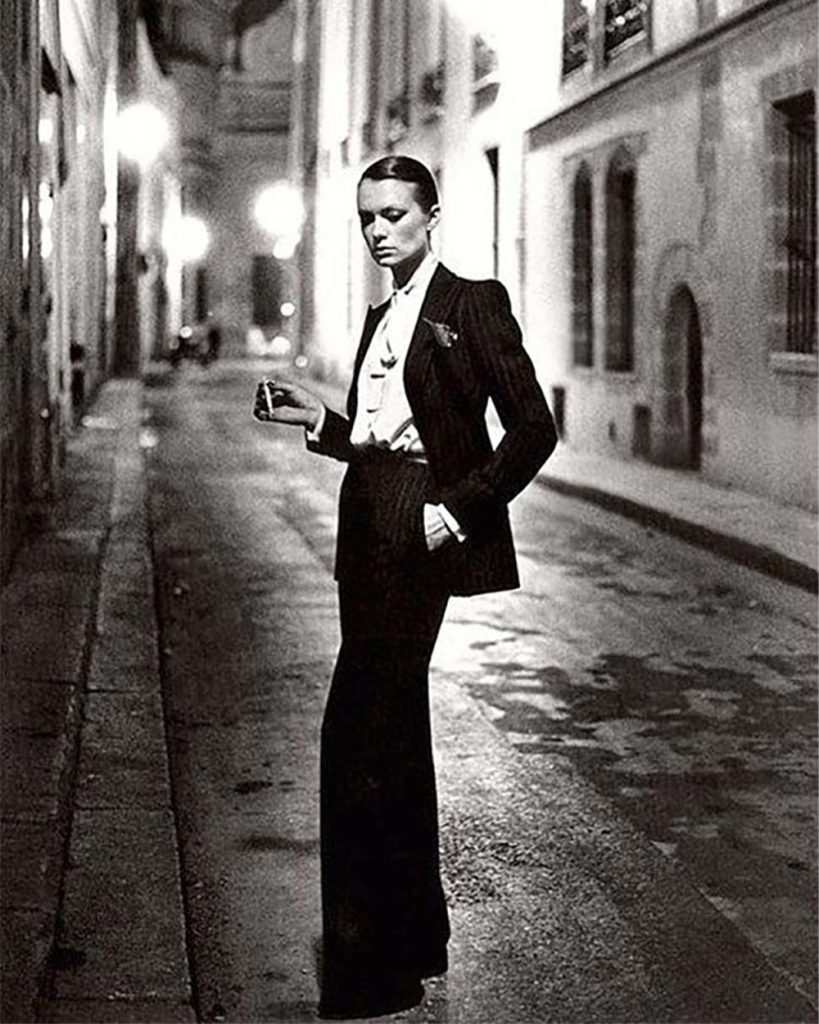 Le Smoking was simply a tuxedo—but for women, and the first of its kind. Saint Laurent reimagined the men's tuxedo with a feminine silhouette, narrowing its waistline to accentuate women's curves and its trousers were designed to make women's legs appear longer. At that period in time, Parisian women were banned from wearing trousers, let alone suits, in public as the garment was a distinct symbol of the French Revolution, which disregarded women's voices and viewed them as mere housewives with the sole responsibility to raise their families and serve their husbands—it was a man's world.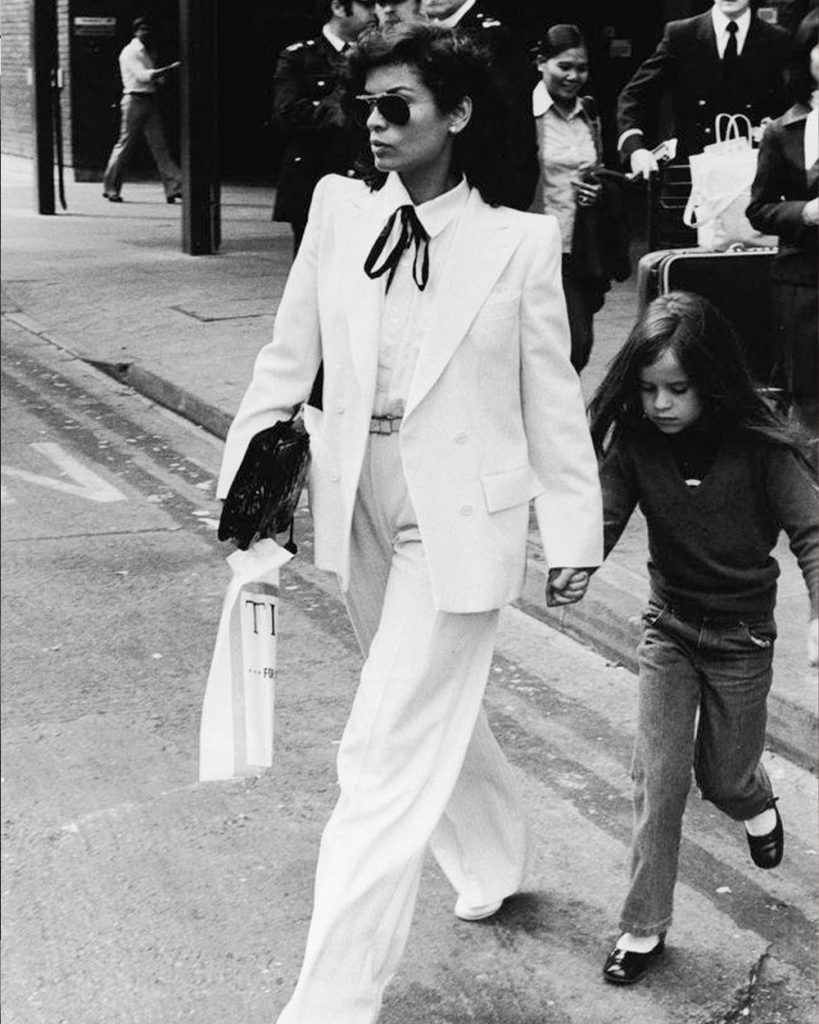 By designing an ensemble that was initially only worn by men with influence and power, Saint Laurent's Le Smoking empowered women to challenge the sexist system, giving them a way to regain control of their own bodies. It was beyond just a suit; Le Smoking was a poetic rebellion against the misogynistic and male chauvinist views of society, sparking a significant cultural shift in the absurd gender obligations of fashion. This revolutionary tuxedo pioneered androgynous fashion for women, it was the first-ever power suit.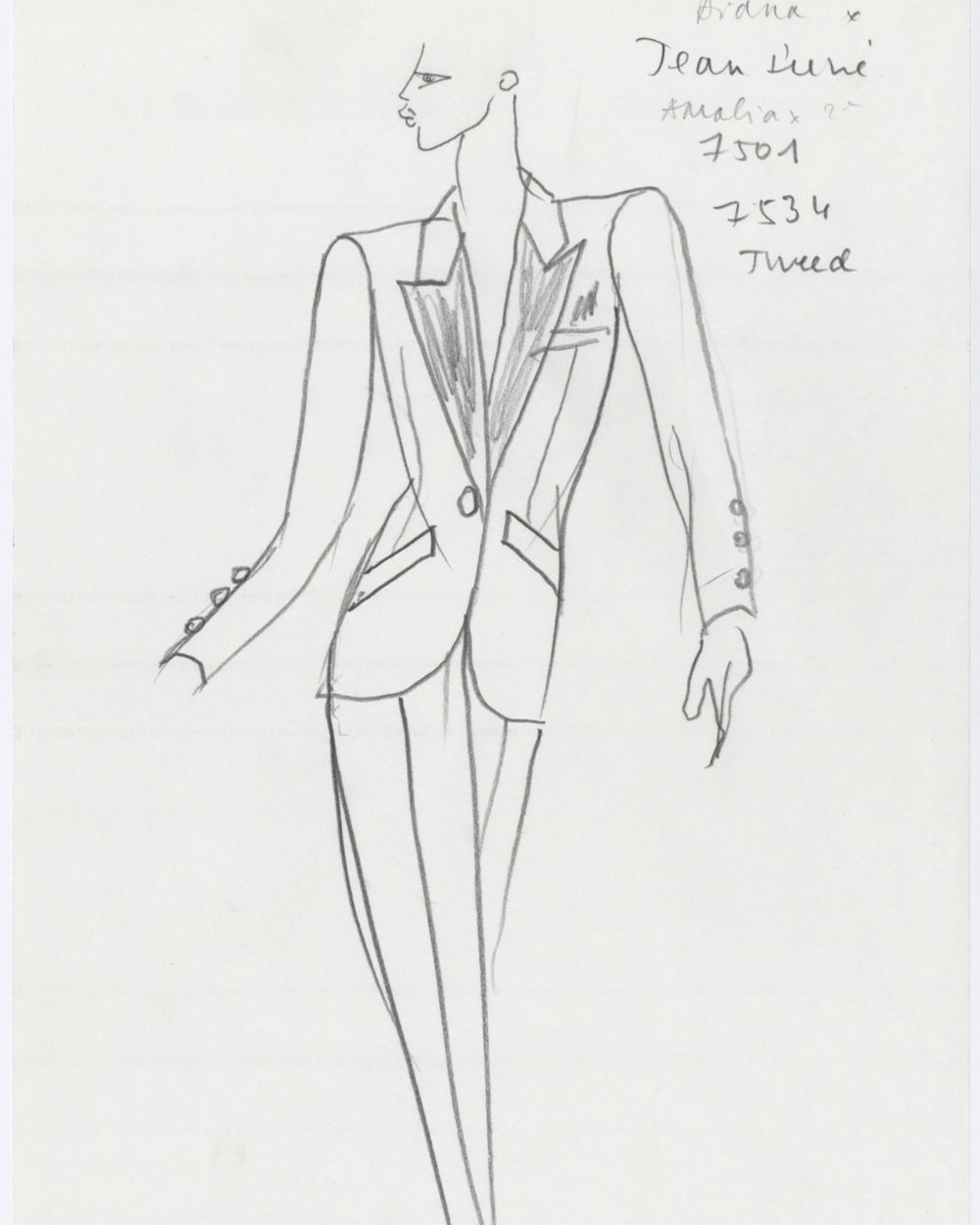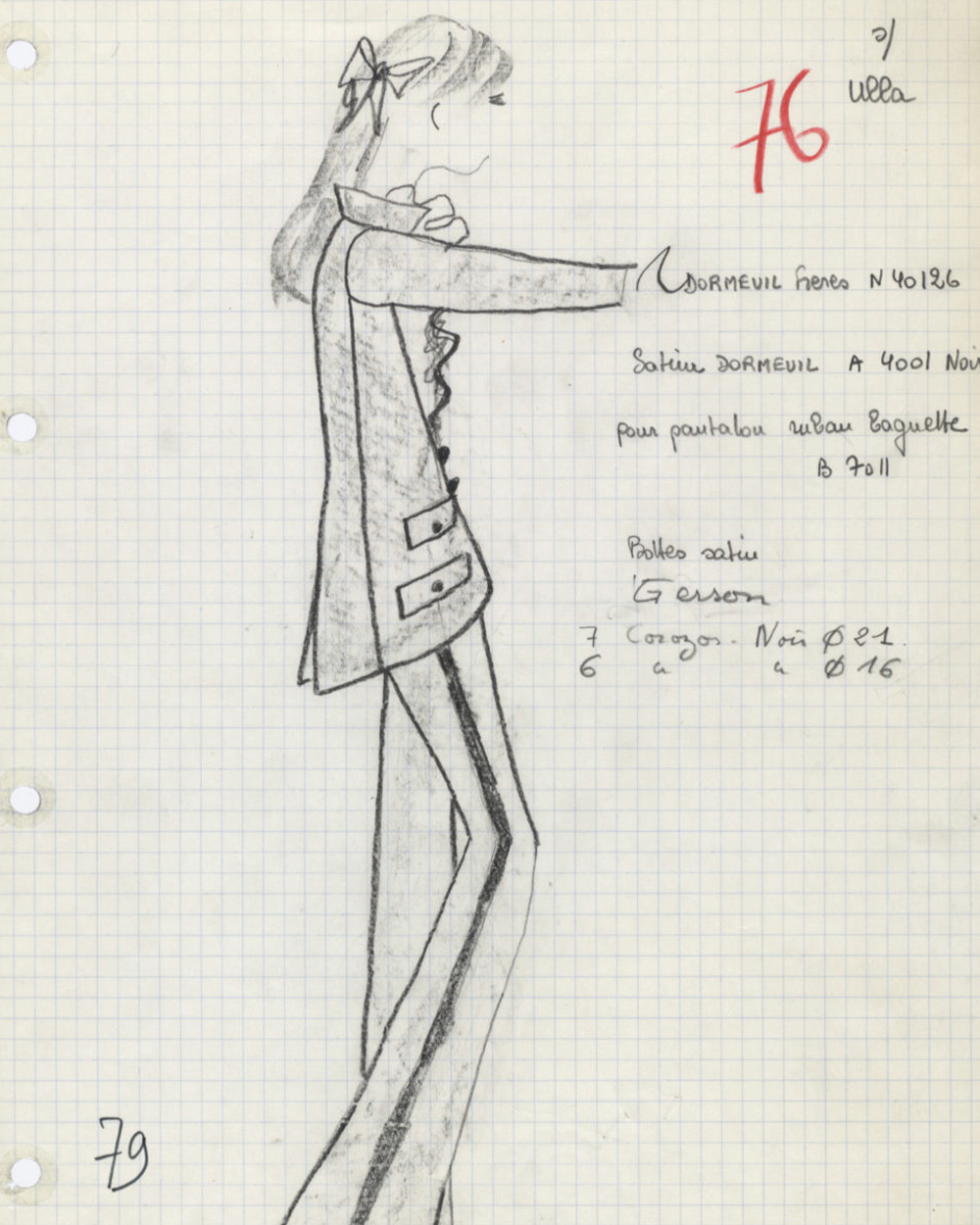 "For a woman, Le Smoking is an indispensable garment with which she finds herself continually in fashion, because it is about style, not fashion. Fashions come and go, but style is forever."

– Yves Saint Laurent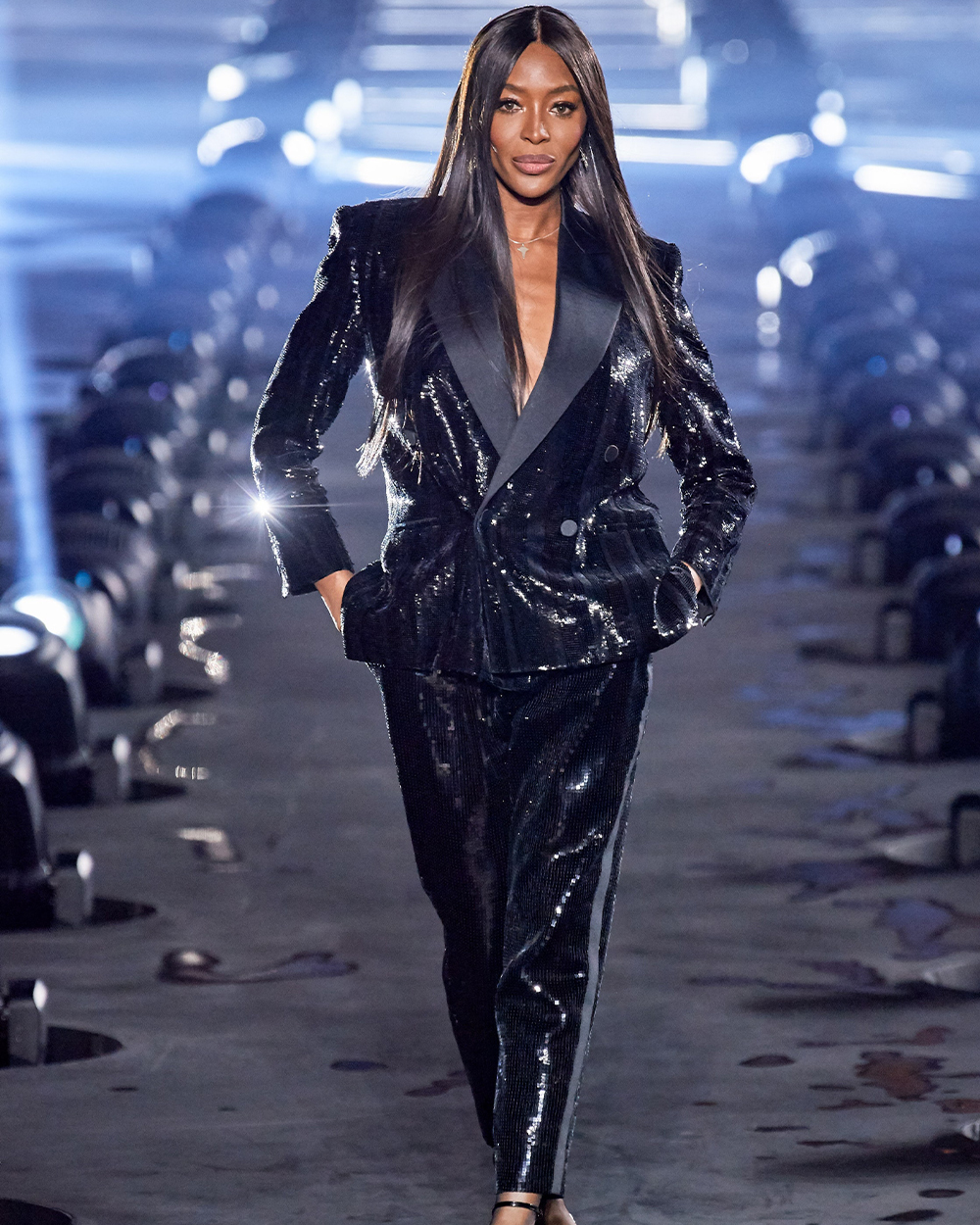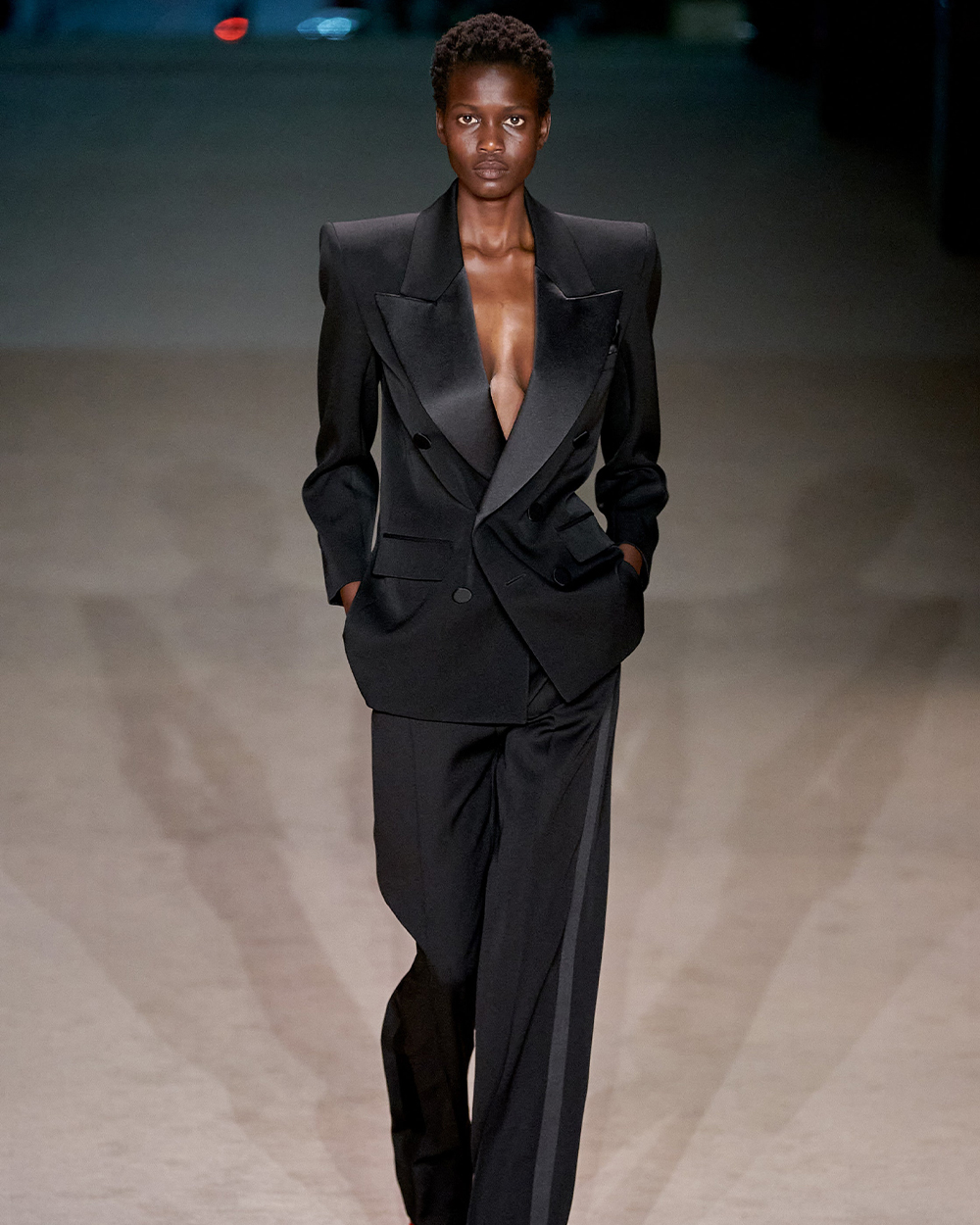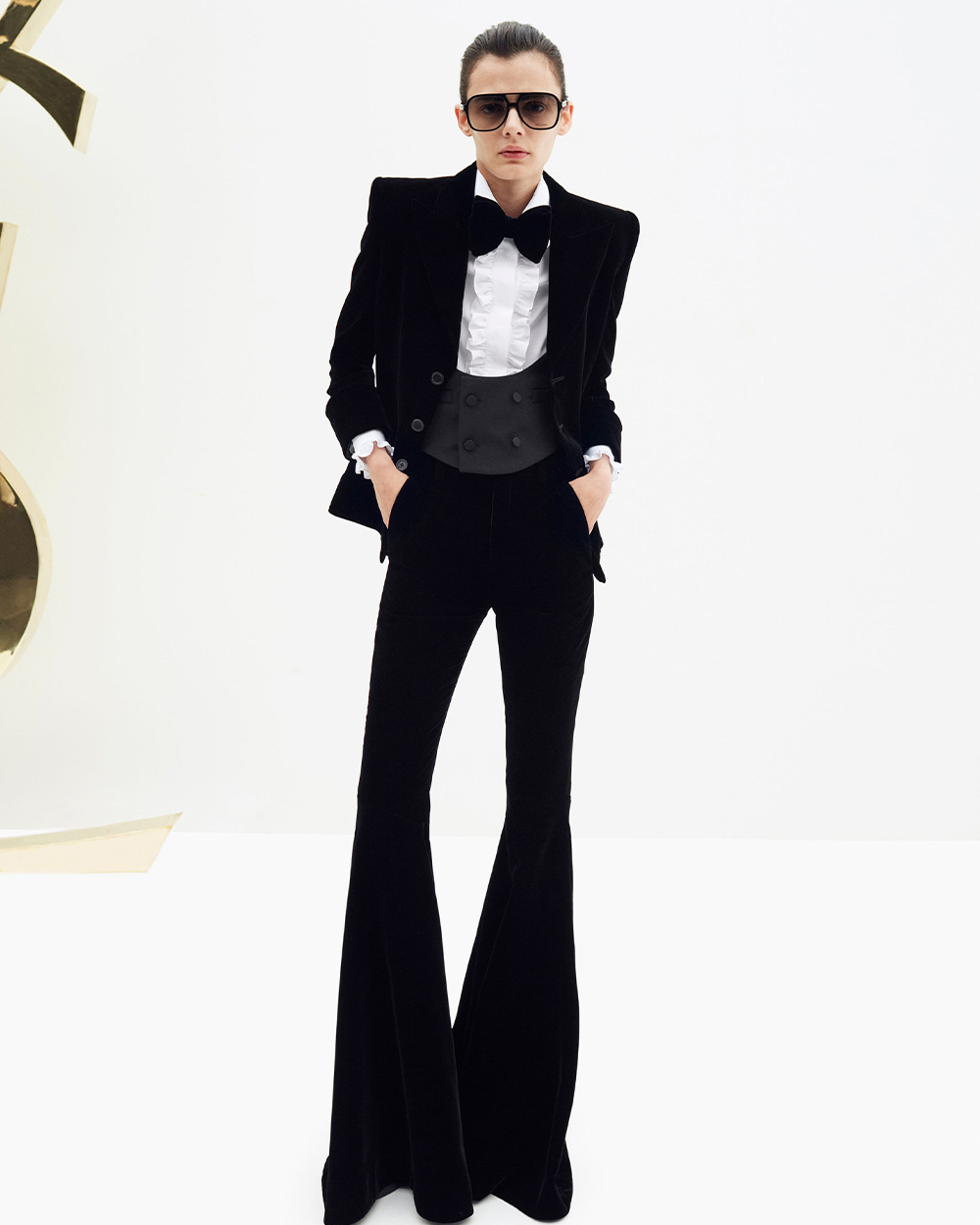 Since then, Le Smoking has become an intrinsic piece in every YSL collection with different iterations. The Maison's current creative director, Anthony Vaccarello, sent his own iteration of Le Smoking down the runway for SS20, worn by Naomi Campbell herself, who was a long-time muse of the couturier. Beyond its glorious reputation with the house, Le Smoking will forever retain its position as the timeless symbol of female empowerment in the world of fashion.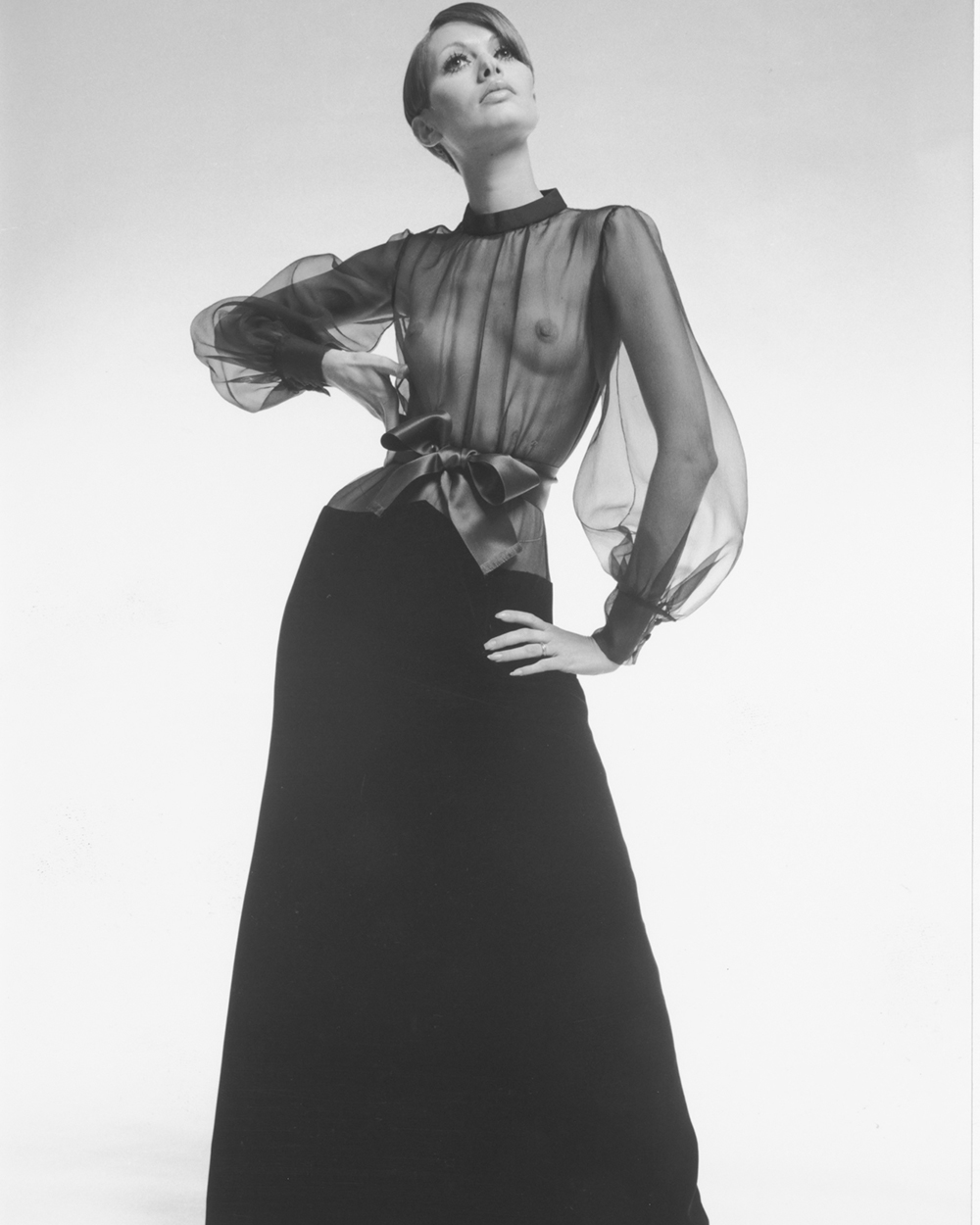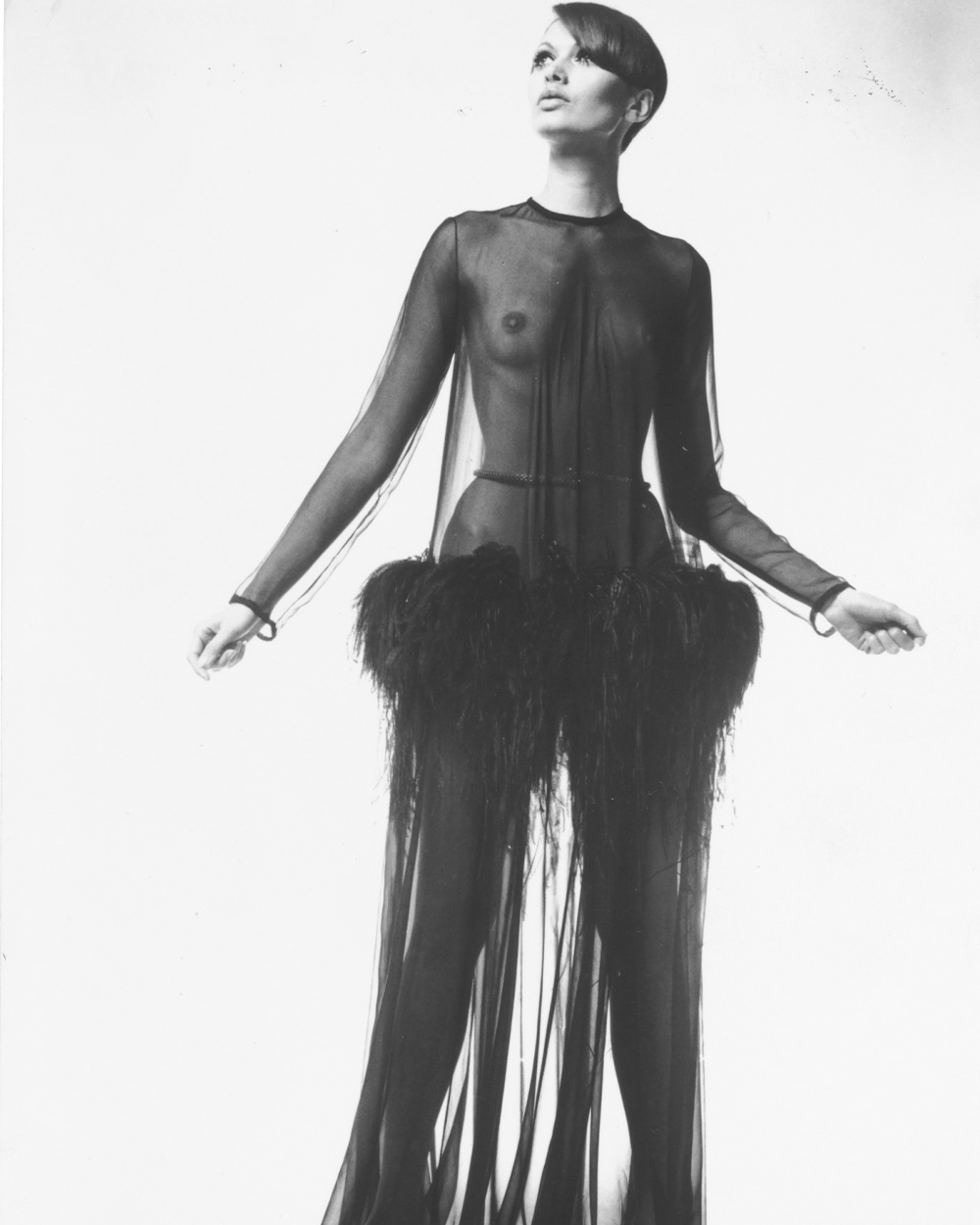 Apart from Le Smoking, Saint Laurent was also one of the first designers to send braless models down the runway in sheer tops that fully revealed their chests. It wasn't about the shock factor. Rather, it was a statement to assert gender equality. These pieces, although revealing, introduced sexual freedom through sex appeal without obscenity—they were timeless, sophisticated, and yet again, revolutionary.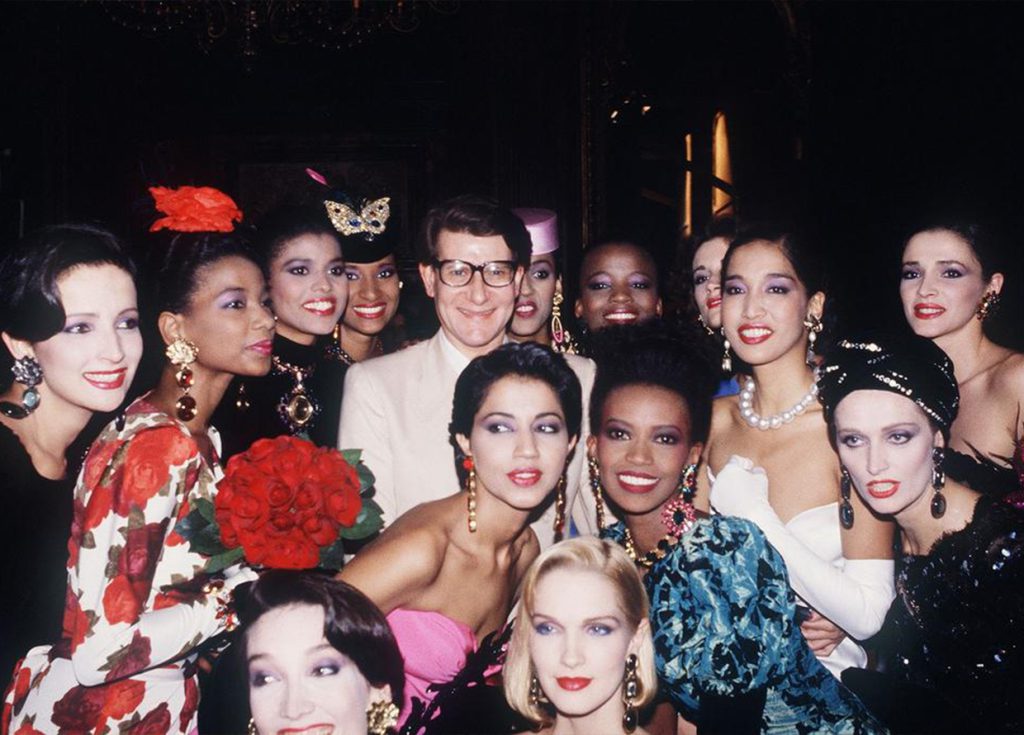 What's more, Saint Laurent was also one of the first designers to send women of colour down the runway, including the likes of Naomi Campbell, Rebecca Ayoko, Iman, Sonia Cole, Dalma Callado, Katoucha Niane, and Maureen Gallagher, amongst many others. In fact, it was Saint Laurent who helped launch the career of the legendary Naomi Campbell to soaring heights.
"My first Vogue cover ever was because of this man, because when I said to him 'Yves, they won't give me a French Vogue cover, they won't put a black girl on the cover' and he was like 'I'll take care of that,' and he did."

– Naomi Campbell, Hearst Master Class, 2017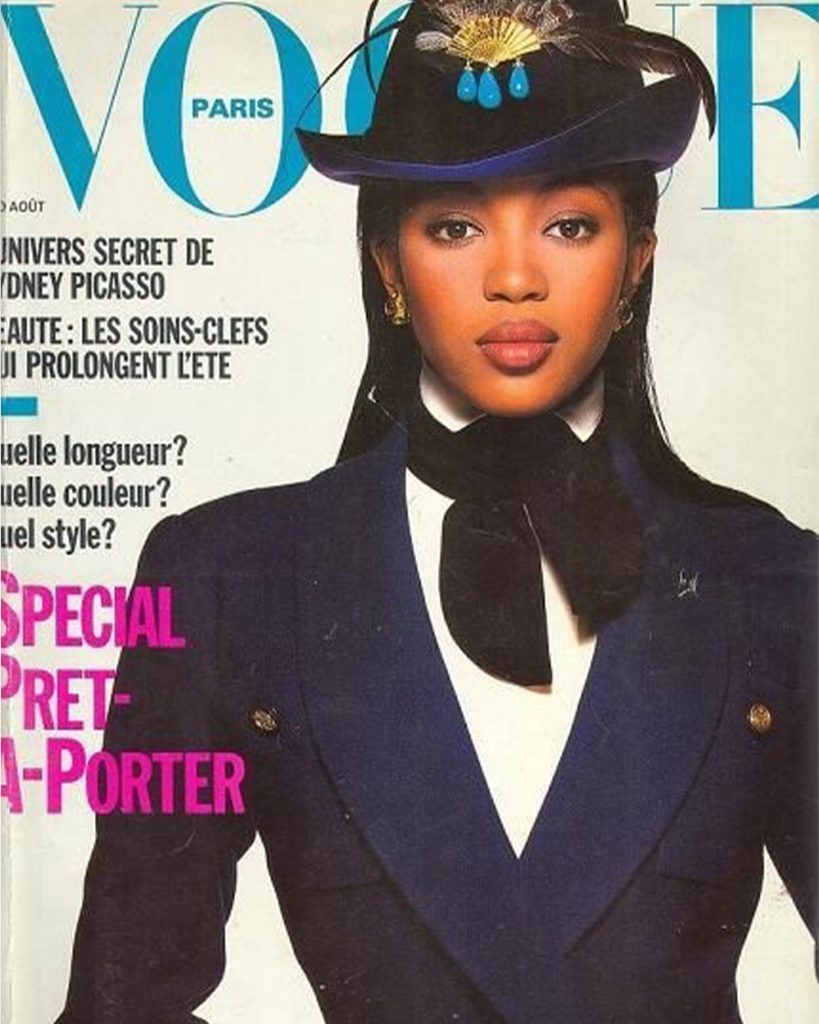 In 1988, Campbell became the first black model to star on the cover of French Vogue, which quickly opened doors for jobs with some of the biggest fashion houses in the world. 
The death of Saint Laurent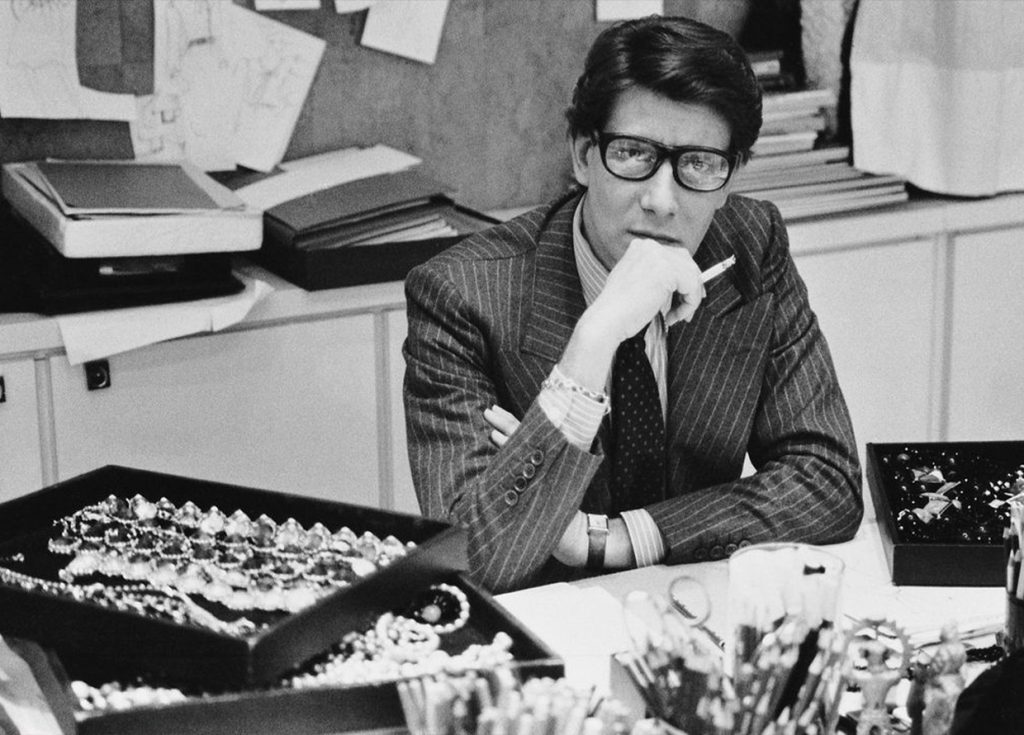 It goes without saying that Saint Laurent was an extraordinary artist and pioneer who was highly regarded with much respect and adoration in the fashion industry—yet, he struggled. He battled with alcohol and drug addictions, and was consumed by manic depression and anxiety. As consequence, Saint Laurent became a recluse and received several allegations regarding his explosive temper and deranged behaviours.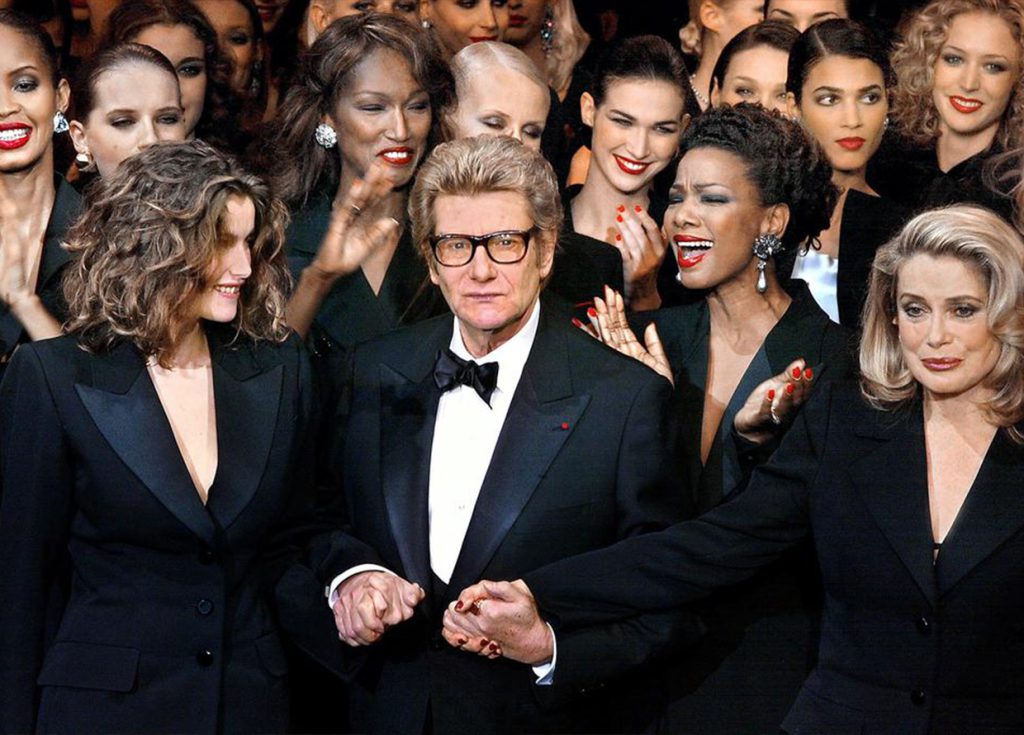 He finally made the decision to retire in 2002, announcing in a statement, "Every man needs aesthetic phantoms in order to exist. I have known fear and the terrors of solitude. I have known those fair-weather friends we call tranquillisers and drugs. I have known the prison of depression and the confinement of a hospital. But one day, I was able to come through all of that, dazzled yet sober."
Five years following his retirement, on the 1st of June 2008, Yves Saint Laurent died from brain cancer at the age of 71. His funeral was attended by numerous figures in politics, fashion and culture, who were all gathered at the Église Saint Roch to mourn his untimely passing.
The house of YSL today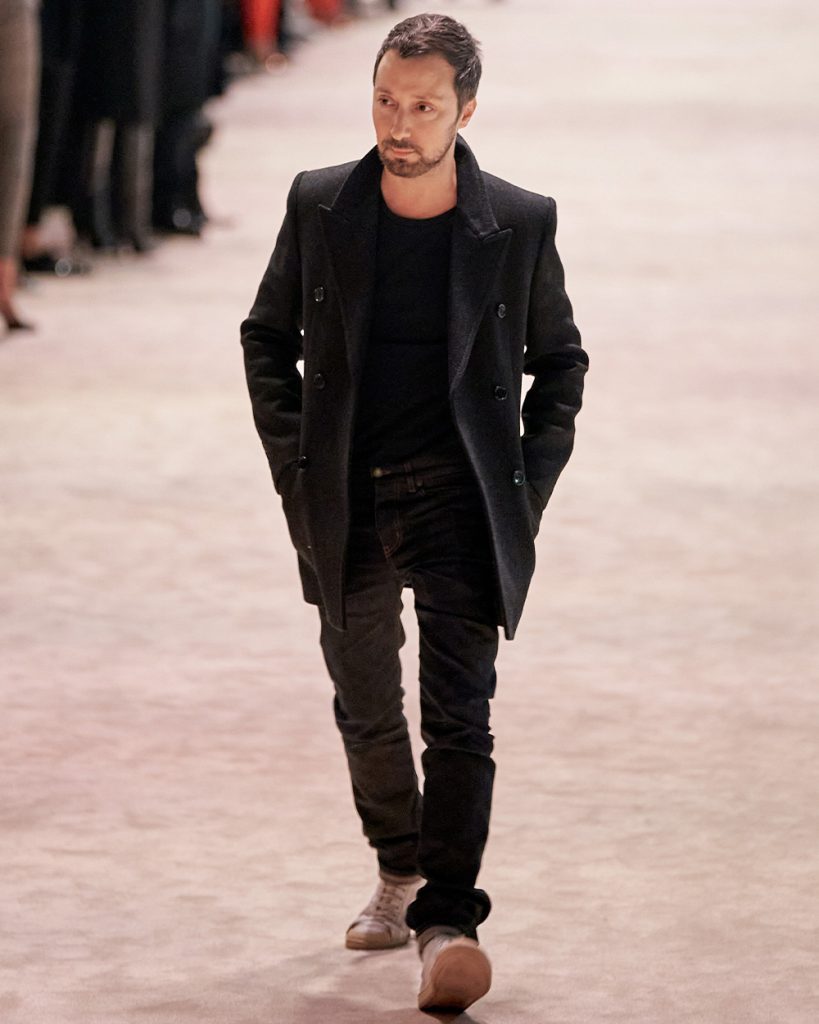 Saint Laurent remains one of the greatest couturiers of the 20th century whose works completely transformed the fashion industry, and his revolutionary designs, along with his renowned label are still as relevant and iconic today as it was before. At present, Anthony Vaccarello helms the house, now known as Saint Laurent. The house's identity and signature codes are still prevalent in every collection, reimagined with modern twists and a touch of edge. Vaccarello has ingeniously affirmed Saint Laurent's legacy in the 21st century, and the world waits with anticipation for what might come next for the legendary house.
For more fashion reads, click here. 
| | |
| --- | --- |
| SHARE THE STORY | |
| Explore More | |