Watches
Jaeger-LeCoultre reunites with Marc Newson to unveil a new masterpiece, the Atmos 568
The best of both worlds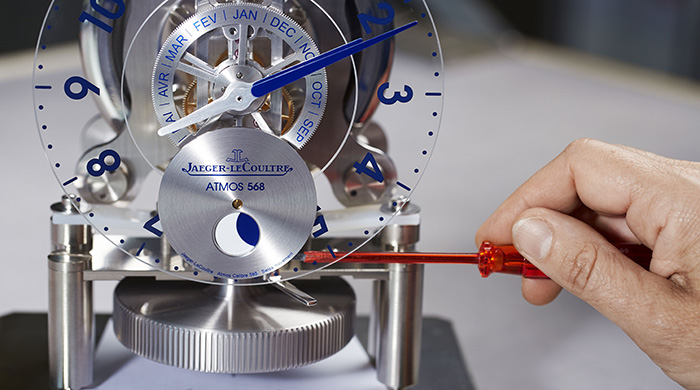 Jaeger-LeCoultre and Marc Newson go way back—it all started in 2009, when the Swiss watch and clock manufacturer approached the designer to design an 80th anniversary edition of their Atmos clock. Since then, they have been teaming up in a creative collaboration to reinterpret and give new life to the iconic clock. This year, Newson worked his magic once again on the clock that lives on air.
"I was thrilled to have been asked to design an Atmos because it is a timepiece that I have loved since I first saw when I was in my early teens. An Atmos for me is a complex and magical object, it seemingly runs on perpetual motion or the closest thing to it and it needs a constant environment to function in. It is as if it is a living thing—you have the feeling that it can sense your presence—which I find strangely comforting," said Newson of the Atmos.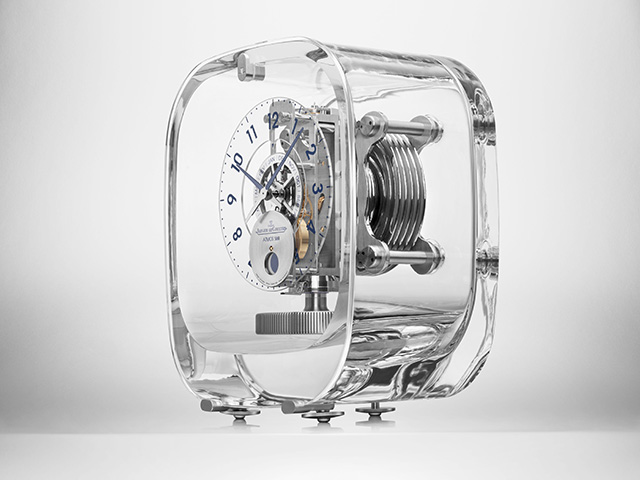 Inventive by nature, the Atmos fascinatingly functions using variations in temperature as a source of energy. Inside each clock is an airtight capsule where a mixture of gases expands and contracts with every change in temperature, rendering the mechanism self-winding and requires no human action. In creating the latest limited edition of the clock, the Atmos 568, Newson reworked its outer form, giving it a pared-back aesthetic—the timekeeping mechanism seemingly floats in mid-air, held in place by the rear part of the movement and encased in a crystal globe of sheer transparency. The dial is kept classic and simple, complemented by smoothly finished disc holding where the entire cycle of moon phases is shown. Modern and elegant, it embodies the showcase of cutting-edge design and exceptional timekeeping.
Related stories:
Jaeger-LeCoultre pays homage to Vincent Van Gogh
Source:
| | |
| --- | --- |
| SHARE THE STORY | |
| Explore More | |