The Second Series of the Reverso à Eclipse: A masterpiece within a masterpiece
Ever since its dawn, more than 80 years ago, the Reverso unequivocally remains a standing icon of style. Emotionally evocative and awe-inspiring, the brand has become known as a platform of tributes to artists through the decades.
This year, Jaeger-LeCoultre has partnered with the Van Gogh Museum in Amsterdam to combine three components: craftsmanship, art and heritage. The culmination of the collaboration is a masterpiece within a masterpiece—an exquisite enameled miniature of an iconic piece from the world's most famous Dutch painter, Vincent van Gogh — his Selfportrait (1887-88) — nestled within the second series of the Reverso à Eclipse watch.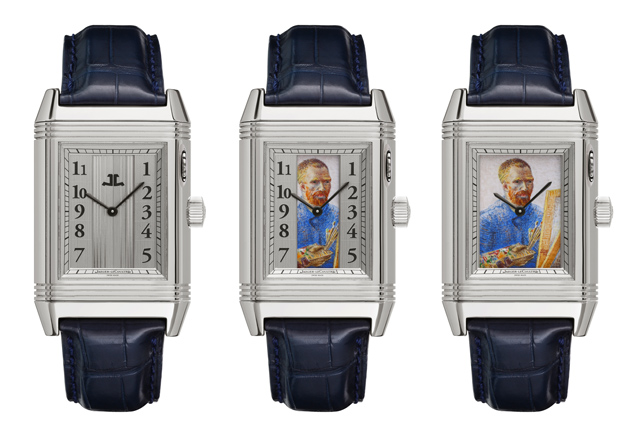 Like an exclusive secret behind drapes, the Reverso à Eclipse features a unique mechanism where shutters within the watch open to reveal the miniature recreation of the Dutch impressionist's work that has been painstakingly painted onto the dial. The platinum case equipped with the in-house Jaeger-LeCoultre calibre 849 sets the perfect stage for one of the rarest fine art traditions — miniature enamel painting — practiced only in a handful of places in the world, one of which being the Swiss Manufacture Jaeger-LeCoultre. Adding to the exclusivity, only four pieces will be created.
To catch a glimpse of this stunning work of art, pay a visit to the Van Gogh Museum in Amsterdam.
Related stories:
Reverso à eclipse: The first Van Gogh tribute
The Reverso gets Christian Louboutin's magic touch
The Jaeger-LeCoultre Reverso: An icon turns 85