Like understated gems on the wrist, the new Jaeger-LeCoultre Rendez-Vous collection sparkles with technical sophistication and elegance
First introduced by the Maison in 2012, the Rendez-Vous collection is known for its timeless qualities: impeccable timekeeping accuracy, brilliant craftsmanship, and intricate artistry in its jewellery designs and settings—all hallmarks of Jaeger-LeCoultre's Métiers Rares (Rare Crafts). 
This year, Jaeger-LeCoultre invites you to mark your next rendezvous with a new wave of works of art. Finding elegance in simplicity, the new Rendez-Vous collection captures the heart with sophisticated designs dressed in muted, sparkling tones. Each creation is a testament to the workmanship and talent of the watchmakers and craftspeople from the Manufacture in the Vallée de Joux. 
Rendez-Vous Moon
Inspired by the moon and all its wonder, the Rendez-Vous Moon is truly a sight to behold. Twinkling softly in rose gold, this feminine timepiece flaunts a beautiful pearl moon against a backdrop filled with stars, encased in a 36mm body entirely set with brilliant cut diamonds. The moonphase sees a one day time lag in every 972 years—an embodiment of exceptional timekeeping precision.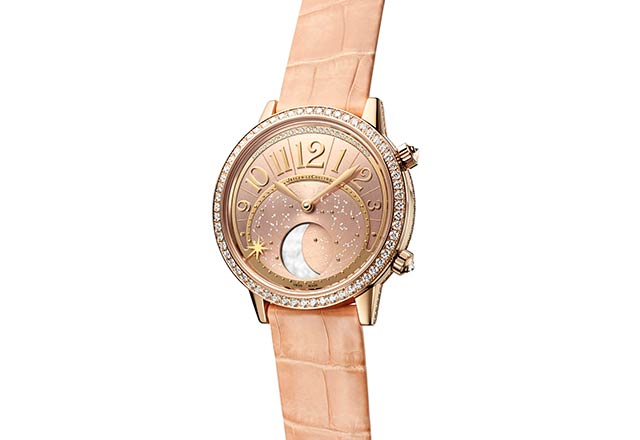 Rendez-Vous Moon Medium
The Rendez-Vous Moon Medium features the same timekeeping precision, but its relatively low-key demanour makes it an elegant and sophisticated everyday companion. Intricate elliptical guilloché pattern adorns the dial and moon phase disc of this model, which is available in steel or rose gold. The classic hour indicator makes way for the moon phase at 6 o'clock, where the glistening moon peeks through with a sandy finish.
Rendez-Vous Night & Day Large
With a case of 38.2mm in diameter, the Rendez-Vous Night & Day remains graceful with its classic silhouette and minimal aesthetic. Depth in design is showcased by the guilloché detail on the dial, as well as the understated night and day display.
Rendez-Vous Night & Day Medium
For the first time, Jaeger-LeCoultre introduces yellow gold into the Rendez-Vous collection. The elegant gold sheen of the Rendez-Vous Night & Day Medium creates a refined contrast with the silver dial and dark alligator strap. The emblematic day/night indicator rightfully takes its place at the heart of the dial, with the automatic mechanical movement Caliber 898/1 and a 38-hour power reserve driving the timepiece.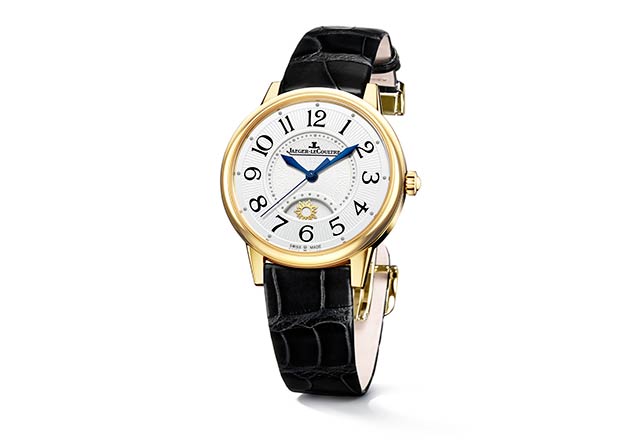 Related stories:
Be enchanted by Jaeger Le-Coultre's ode to the beauty of women
Jaeger-LeCoultre introduces three new classics to the Master Control collection
Jaeger-LeCoultre unveils first Japanese flagship in Tokyo