Watches
Take a breath with Benedict Cumberbatch and the new Jaeger-LeCoultre Polaris Mariner Memovox diving watch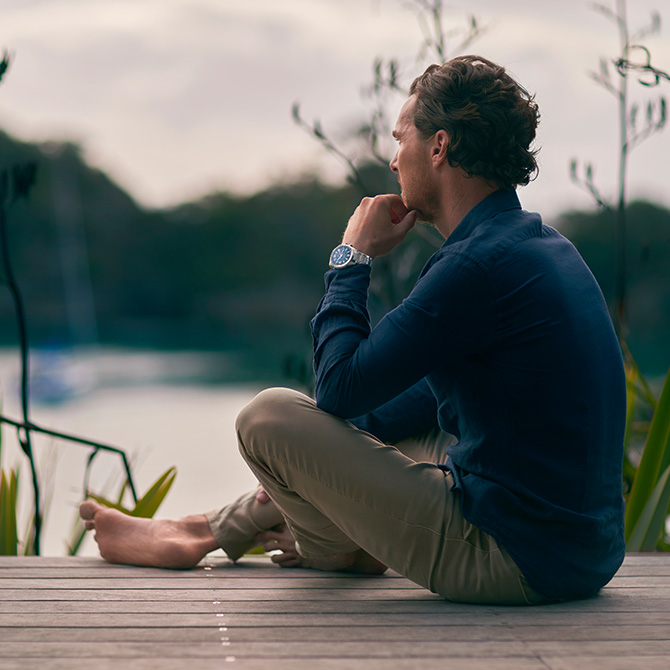 There is a co-relation between diving and meditation, and we don't just mean taking deep breaths. It's something that only occurred to us after watching In A Breath, Benedict Cumberbatch's new short film with Jaeger-LeCoultre for the new Polaris Mariner Memovox diving watch. A keen enthusiast for both activities, Cumberbatch redefines the meaning of that deep breath, whether underwater or above.
"We have our own inner pulses. There's our mind clock, there's also this… thing of… breath. We're not voluntary breathers, it just happens.
So to engage with that and try to slow it down, to feel the full value of the air in your lungs, to sustain your dive… it makes you understand the relationship between that breath and time.
When you slow yourself down, you gain more time. You accomplish more, you can go further, you can go deeper.
But in that moment, time stretches and it feels like an eternity."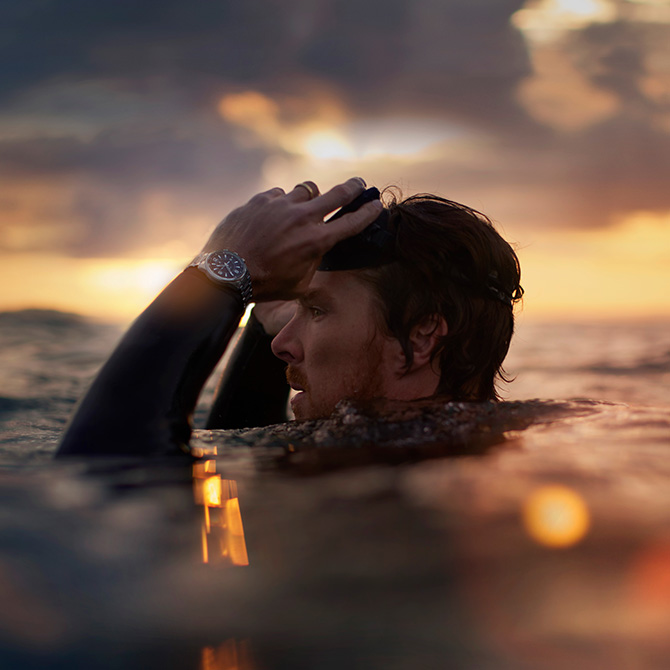 As you watch the video above, it's likely you feel that same wave of calmness. You'd also spot the recently-launched Jaeger-LeCoultre Polaris Mariner Memovox diving watch, and hear how similar the beat of a watch movement is-constant, steady and rhythmic. The aesthetic of the watch too is distinctive with the mesmerising gradient blue dial paired with the striking stainless steel bracelet; and the luminous material (SuperLumiNova) used for the numerals, hands and index markers (all the better to distinguish the time to avoid confusion while underwater or on land).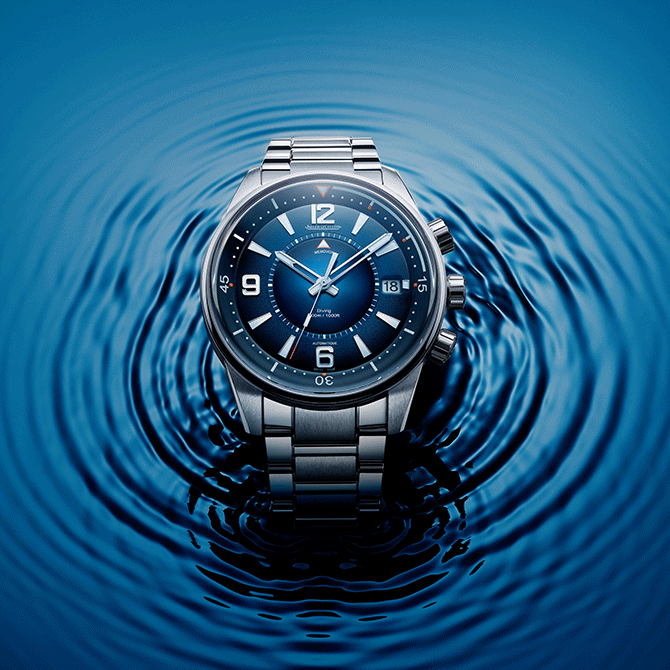 Even more beautiful in detail is the calibre, now visible via the transparent sapphire case-back so you can watch the (new) hammer in action. Jaeger-LeCoultre has also retained the signature three-crown configuration of the earlier Memovox diving watches: the top crown controls the alarm, the one in the centre is for operating the inner dive bezel, while the bottom crown sets the time. Thanks to the redesign of the mechanism – such as moving the new peripheral gong – it should also be mentioned that the thickness is thus reduced.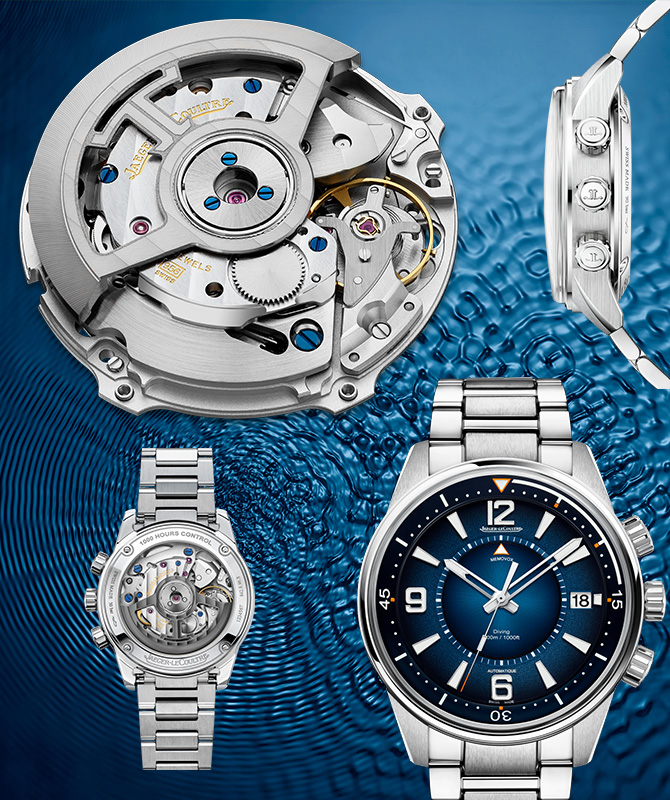 But what really sets the Polaris Mariner Memovox apart is, of course, the signature "school bell alarm" synonymous with Jaeger-LeCoultre's alarm watches. It would be a better pleasure to hear while diving too as we're told the sound travels better underwater.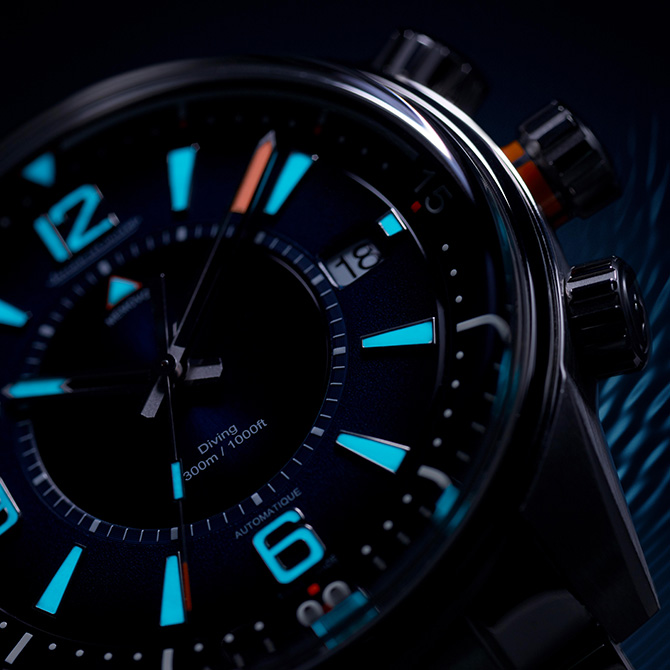 The new collection also features the Jaeger-LeCoultre Polaris Mariner Date, which doesn't feature the said alarm but is also fully compliant with ISO 6425 diving specifications and water-resistant to 300 metres (30 bar). The new-generation version, however, is fitted with improvements to guarantee a power reserve of 70 hours, an instantly-jumping date display and other classic diving-watch functions.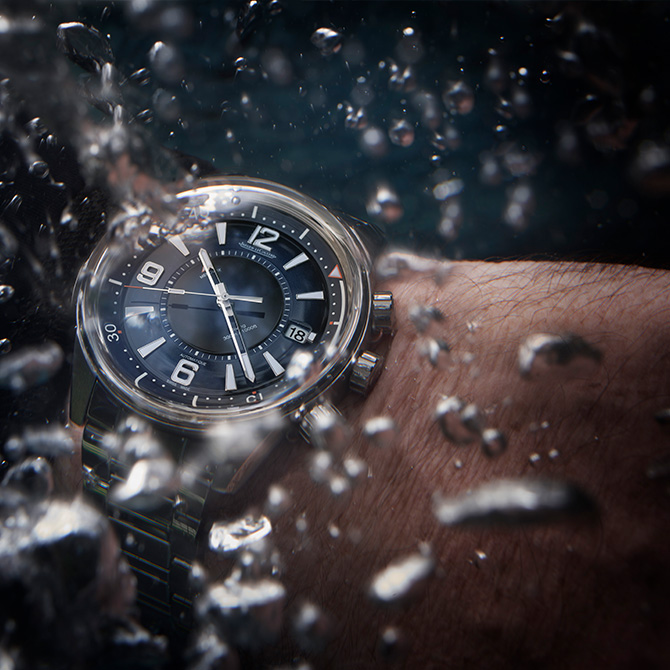 Whichever you're diving into, both are high-performance diving watches that are breathing new life into the Jaeger-LeCoultre Polaris collection.
The Polaris Mariner Memovox is going for RM74,500 (including VAT). For more information, visit Jaeger-LeCoultre's website.
| | |
| --- | --- |
| SHARE THE STORY | |
| Explore More | |