Watches
A look at cinema's most iconic timepieces over the years
What to watch, and the watches to look out for!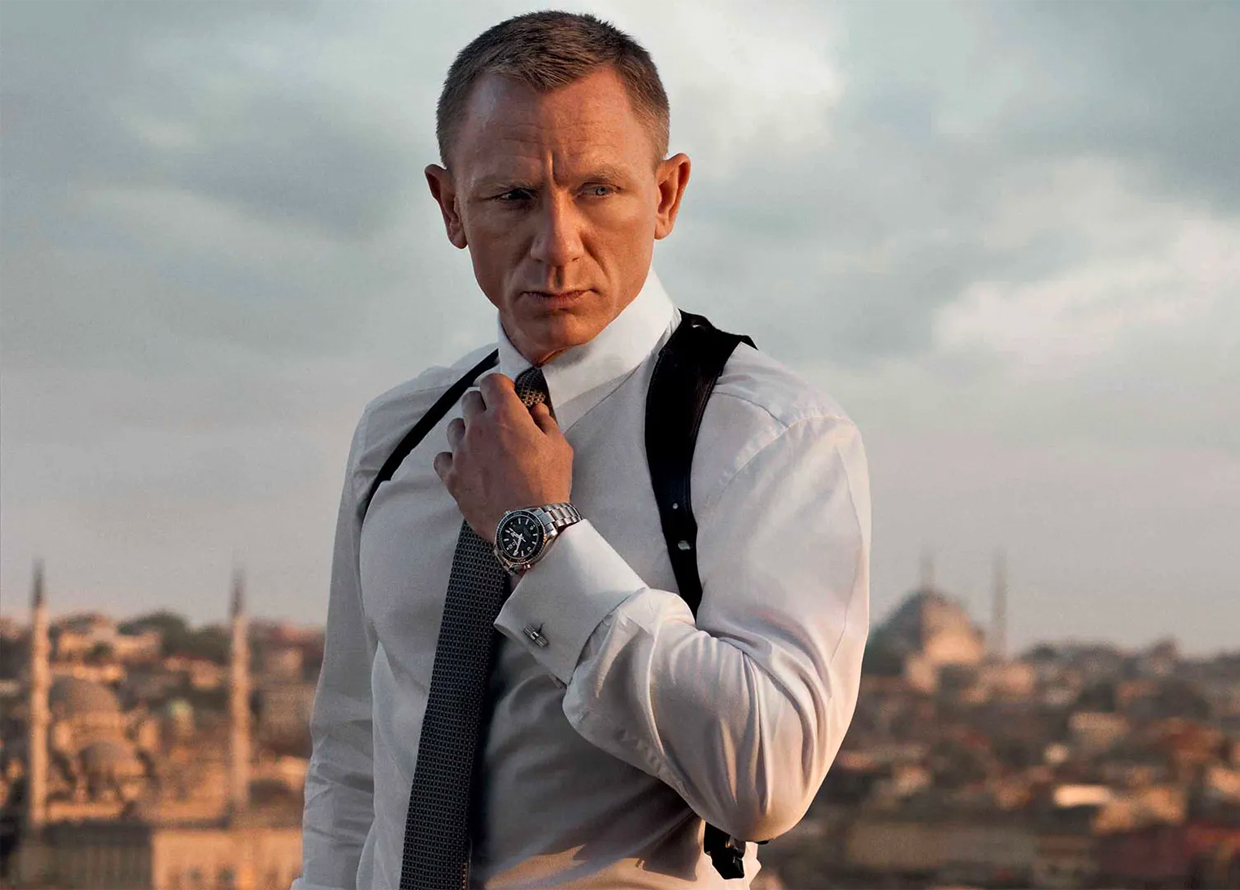 Product placements have become commonplace in all forms of media. Watching a movie and you've suddenly spotted a luxury handbag tucked away in the background inconspicuously? Or what about your favourite TV show character using the latest gadgets and wearing designer shoes without explicitly mentioning them?
There's one specific item that has always been a consistent accessory and a means to complete the look and allure of a beloved character. The item in question? A wristwatch, of course! From James Bond's much-beloved Omega to the "American Psycho" Patrick Bateman and his Rolex Datejust, we break down some of cinema's most iconic characters and their cherished timepieces. 
1. The Rolex Datejust in American Psycho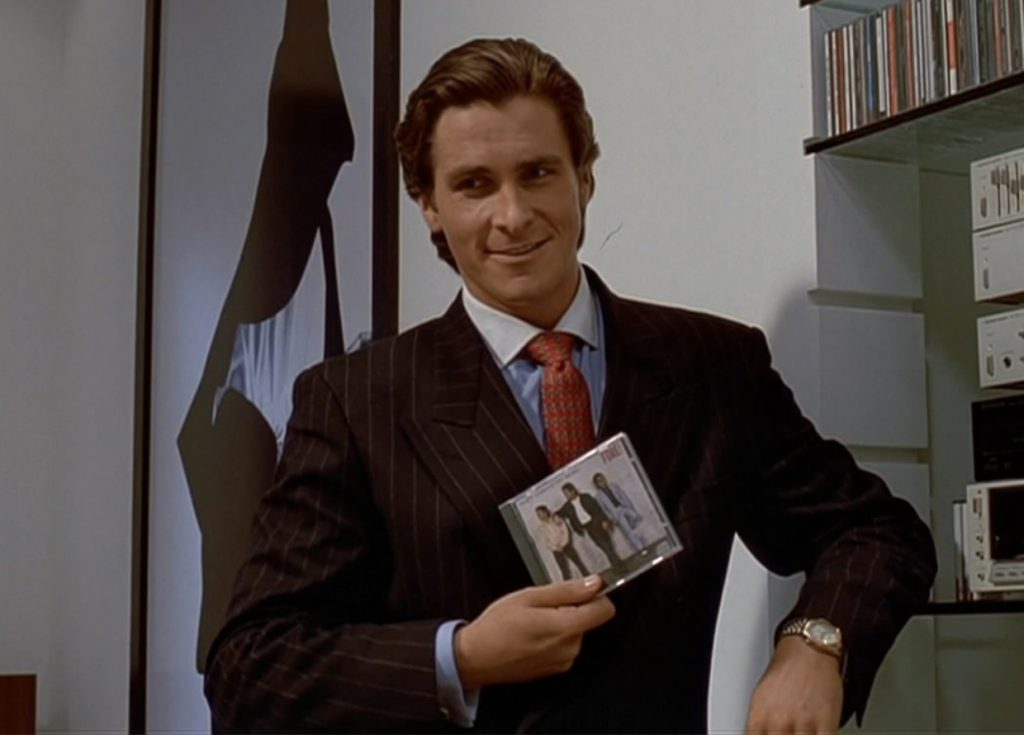 Familiar with the term 'Finance Bro'? That's exactly who Patrick Bateman is. Working in the world of Wall Street, he is not one to shy away from the luxury items that mark him as such like the one and only Rolex Datejust. 
A stickler for the finer things in life, Bateman seeks out clothes, accessories, and even skincare that are adjacent to wealth and of higher culture—as long as they remain unassuming. That's how the Rolex Datejust became Bateman's go-to timepiece.  
Using it to keep time in check is a necessity for a Wall Street banker. Bateman does not waste a moment flaunting it in the faces of his perceived opponents, as he does with so many of his shiny belongings. While we don't recommend you doing the same, a Datejust sits ever so nicely on anyone's wrists.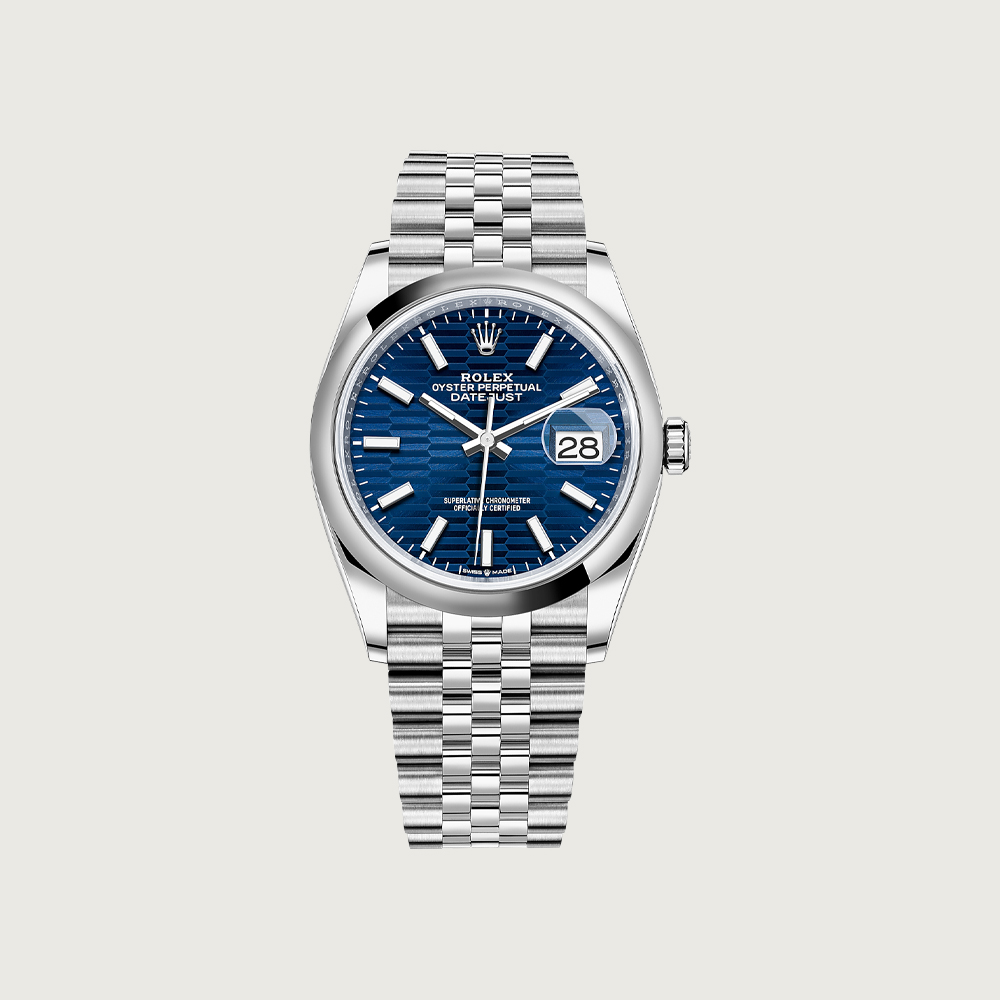 Shop your desired Datejust here.
2. Agent 007's Omega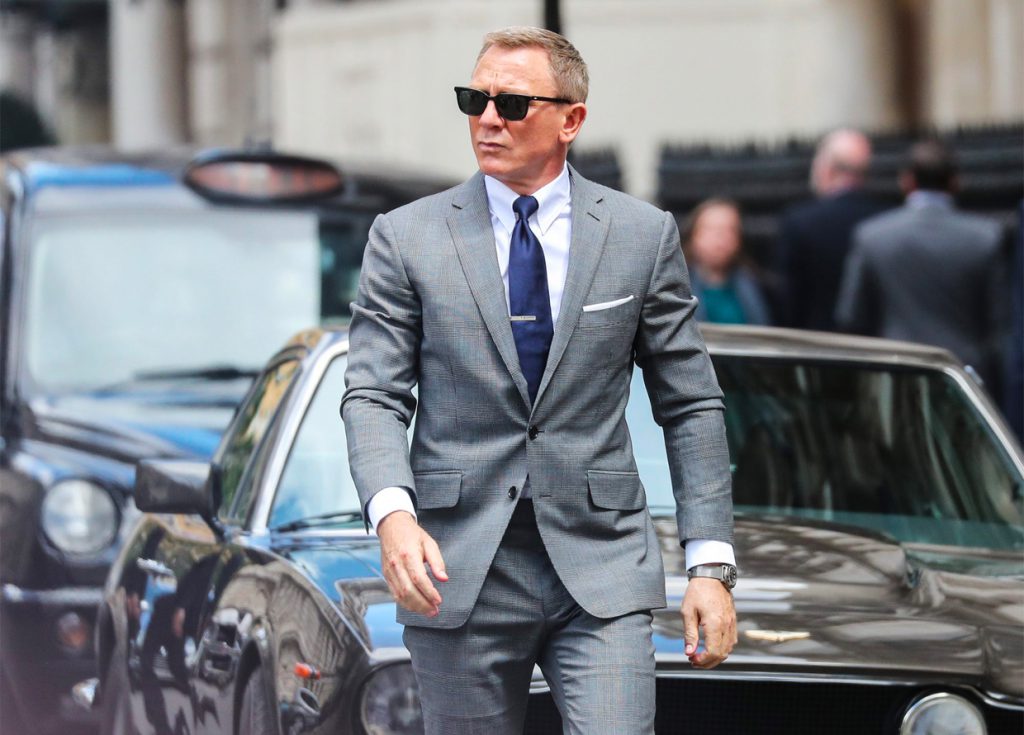 James Bond has seen many watches in his lifetime. That, however, is dependent on which Bond you're talking about. A little walk down memory lane, looking at all the men who have portrayed the elusive character (from Sean Connery to Pierce Brosnan, and the ever handsome Daniel Craig) and we can see Bond's shift towards the Omega as his desired timepiece. 
James Bond has gone through the evolution of many Rolexes and the Tag Heuers throughout his run as a spy. Though Agent 007 wore a variety of timepieces across his on-screen appearances, actor Pierce Brosnan was the one who set Omega timepieces as a synonymous accessory with the secret agent. Subsequently, Daniel Craig's portrayal of Bond saw the Omega loyalty through and through, right up to No Time To Die.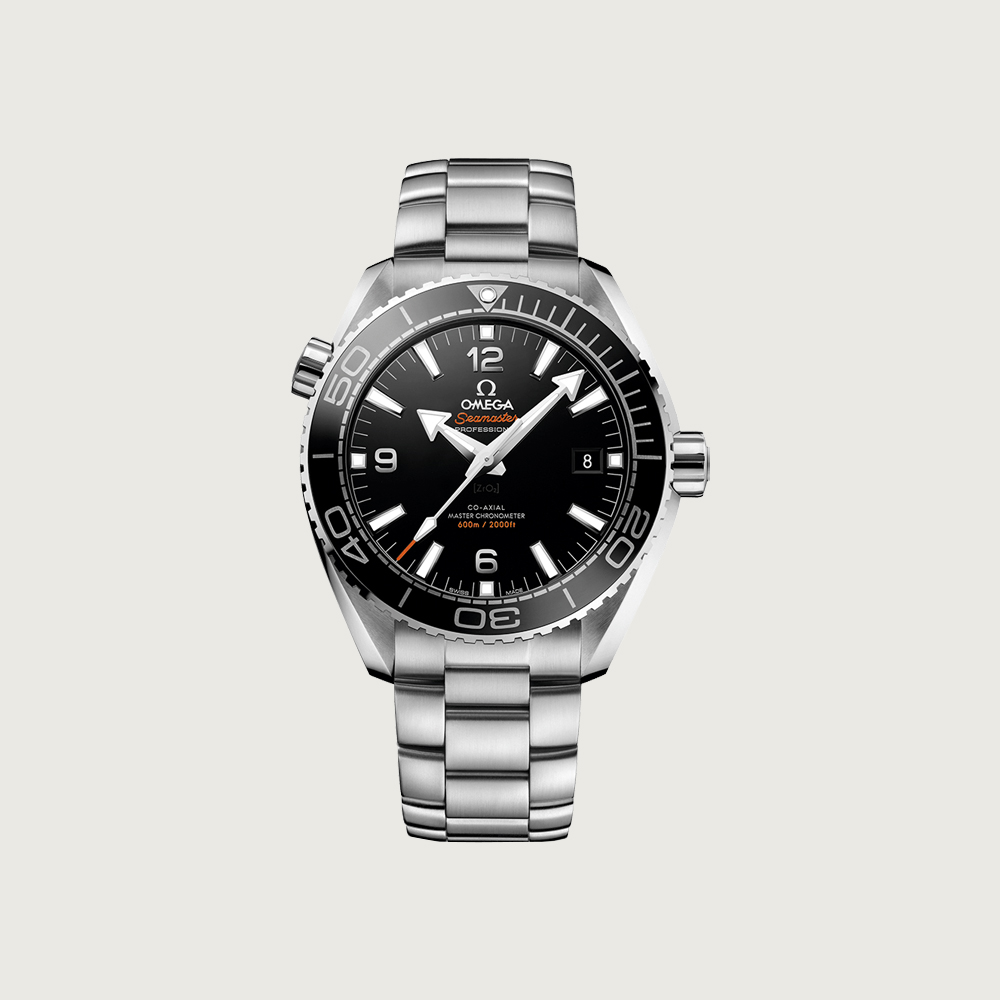 Shop the 007 Omega here. 
3. Tag Heuer Carrera in Inception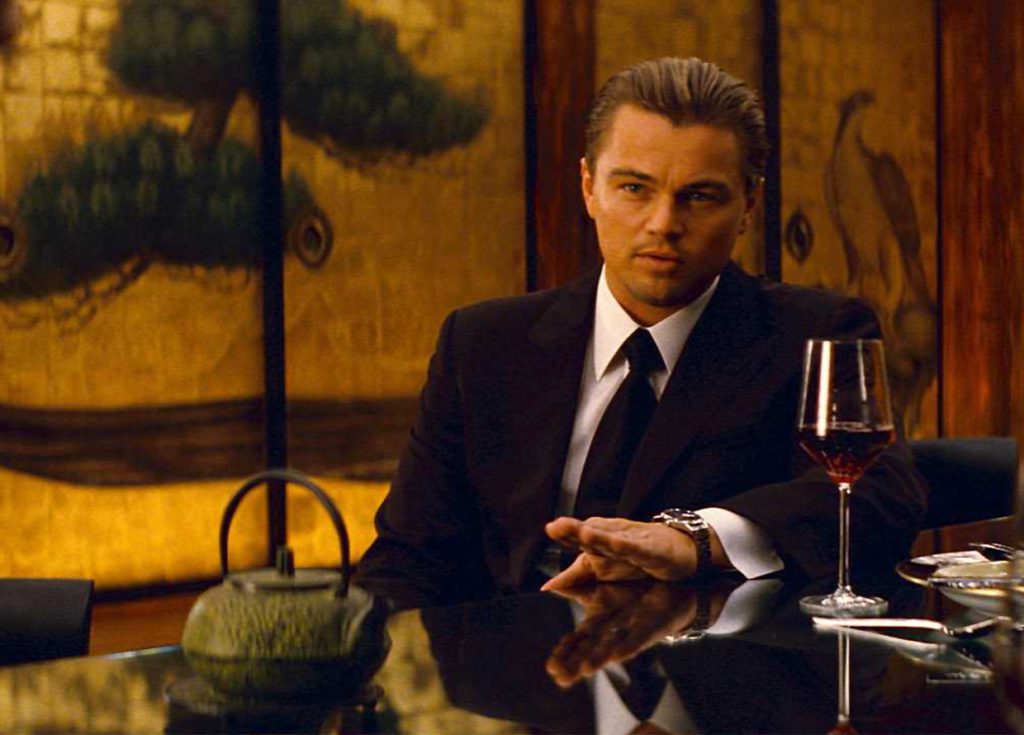 This watch is the stuff of dreams… quite literally too. Seen on the wrist of Leonardo DiCaprio's character in the movie Inception as he travelled between dream worlds, the Tag Heuer Carrera is both iconic and revolutionary. Ryan Gosling, who's the current ambassador for the timepiece speaks volumes by simply wearing it. 
A chronograph that's sporty, elegant, and timeless, the Carrera that was spotted in the blockbuster movie was none other than the Automatic timepiece that's finished with a finely brushed steel case, and subtle black dials that contrast beautifully against the hands and the hour marks.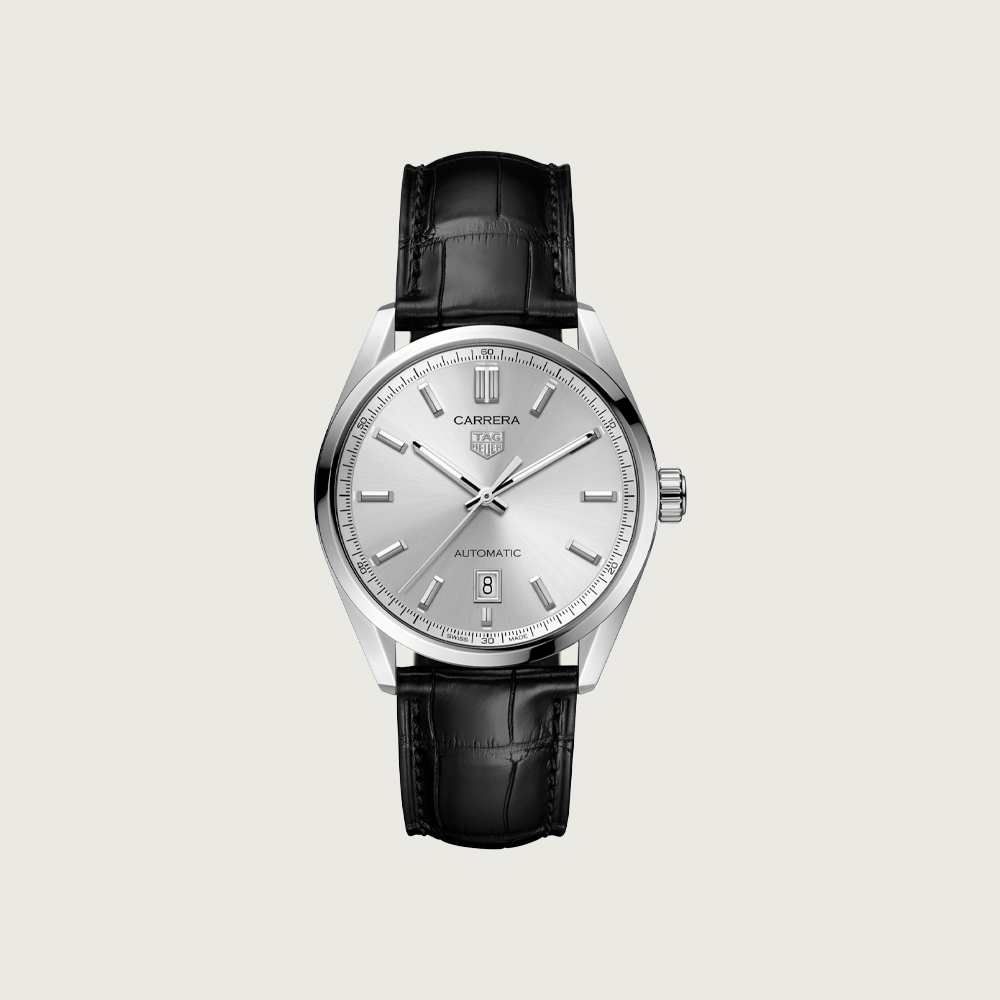 Shop the Carrera here.
4. A Chopard Classic appears in Once Upon A Time In Hollywood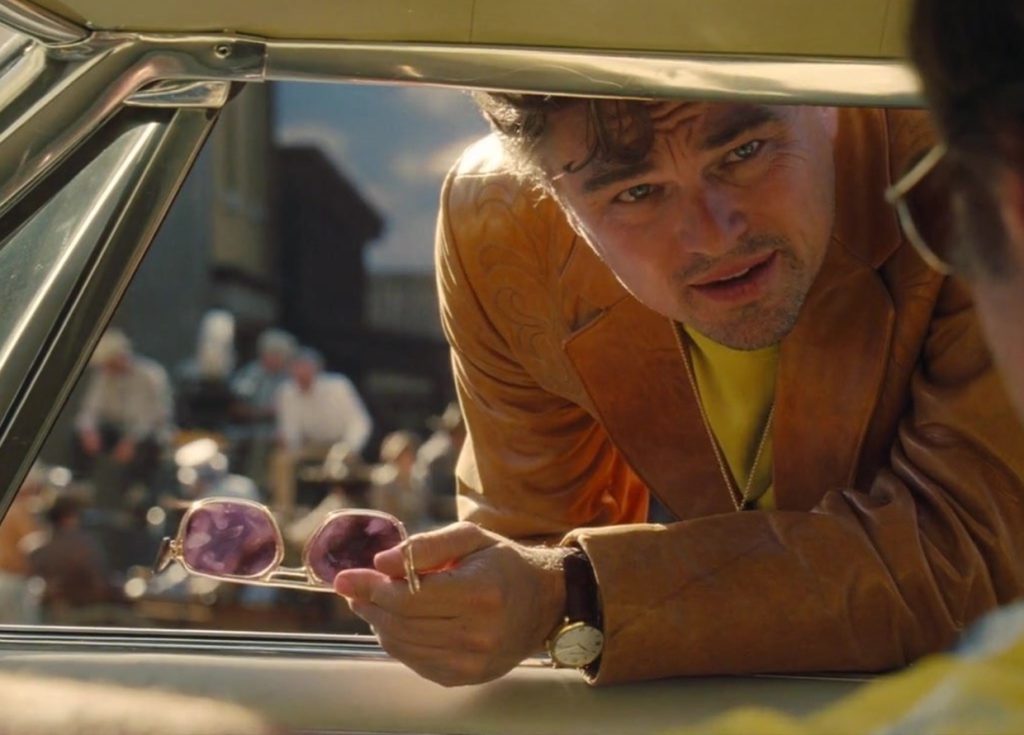 Leonardo DiCaprio cannot escape from wearing a good watch and why would he want to? This time, it's in the reimagined fictional tale of what went on in Hollywood in 1969. DiCaprio, who plays the character of actor Rick Dalton, is seen wearing a distinctly quiet piece on his wrist—the Chopard Classic in 18K gold. 
Matching the aesthetic of the times, the Classic in 18K gold is timeless, seamless and to the point, effectuating an allure of class that is reflective of what an actor would wear.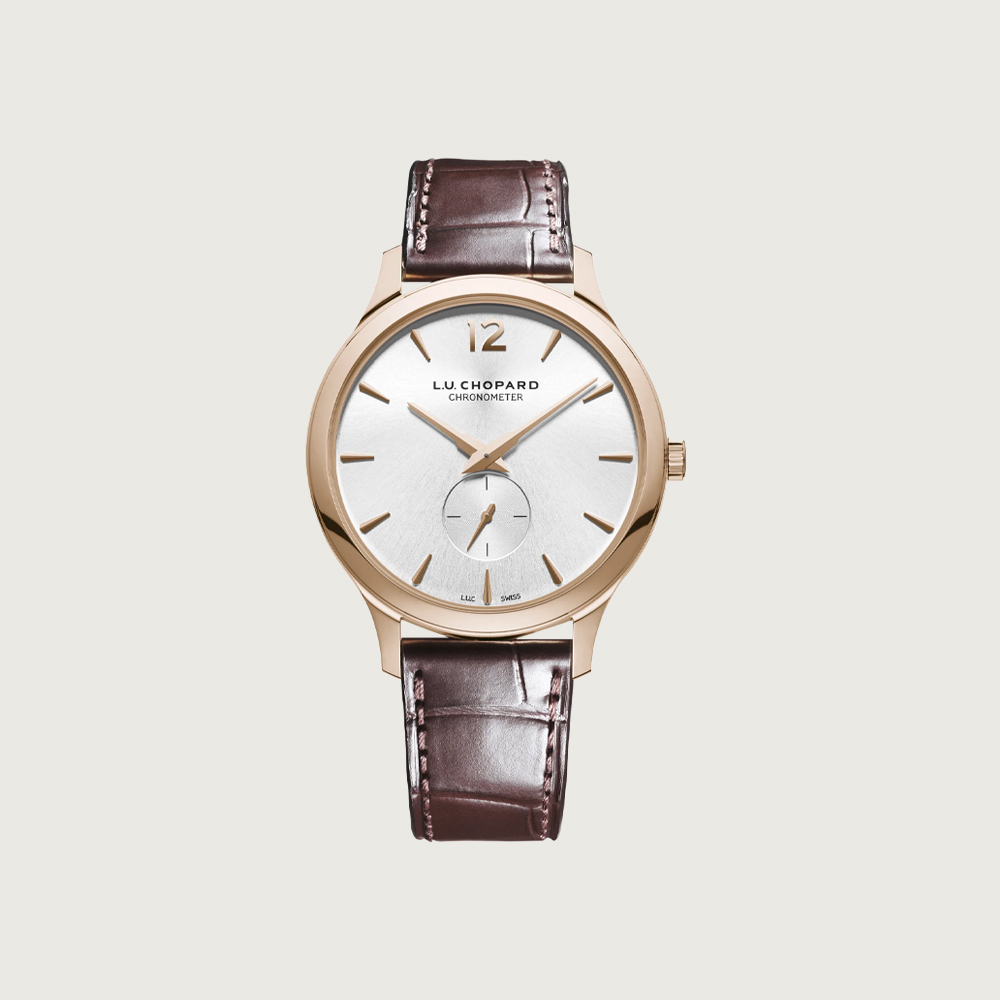 Set an appointment at Chopard here
5. Love is on time on Doctor Strange's Jaeger LeCoultre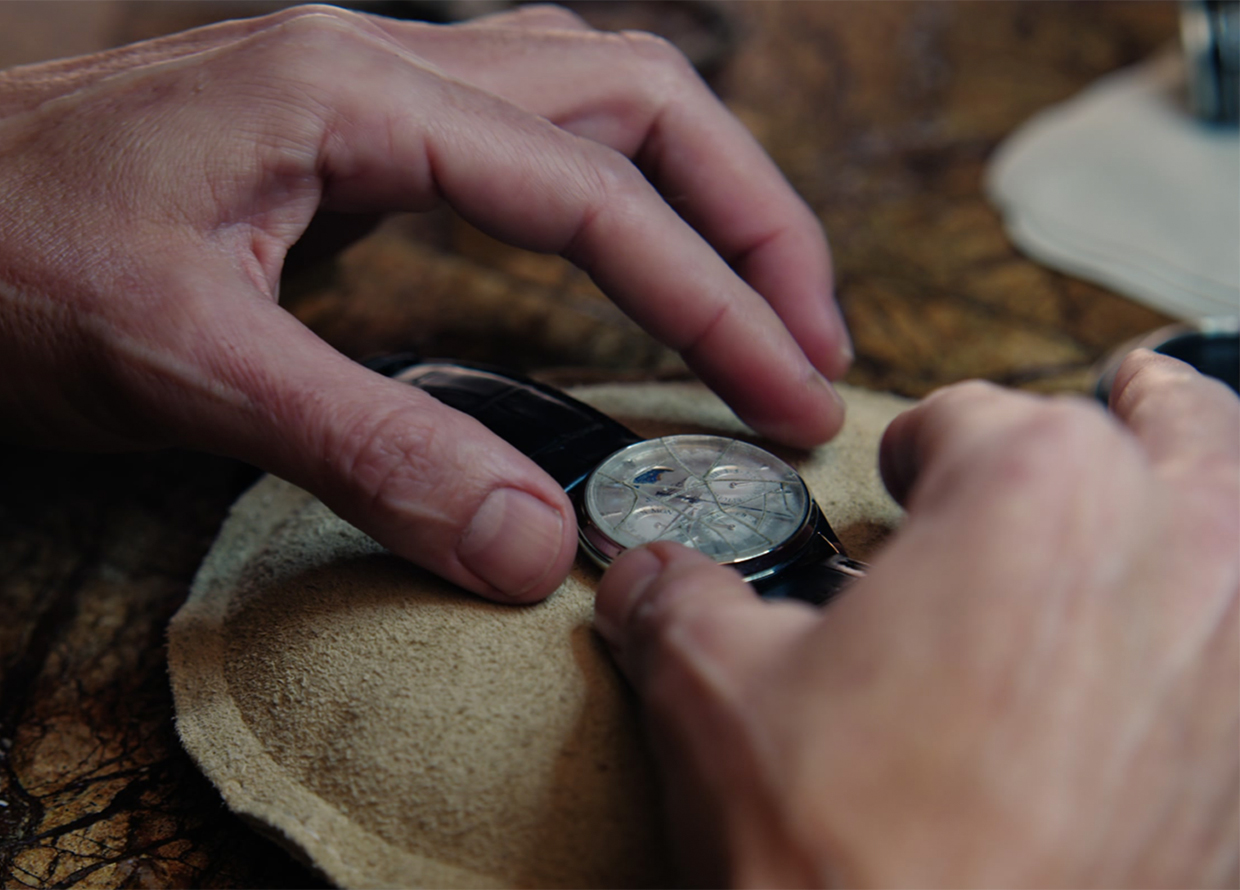 Consistency and timing are key in the life of Doctor Steven Strange. Played by Benedict Cumberbatch, the character takes us into the life of what it means to be a wealthy superhero with taste in the absence of Tony Stark. Beyond altering the fabric of time and jumping between universes, our beloved sorcerer is wearing an excellent timepiece that acts as a reminder of the love that once was— the Jaeger LeCoultre Master Ultra Thin Perpetual.
Established in 1833, Jaeger LeCoultre is known to be one of the most coveted and sought-after timepiece brands due to its inventive and innovative designs. In the movie, etched on the back case of the watch is a message from Christine, his ex-girlfriend stating, "Time will tell how much I love you". If that doesn't speak volumes, we don't know what will.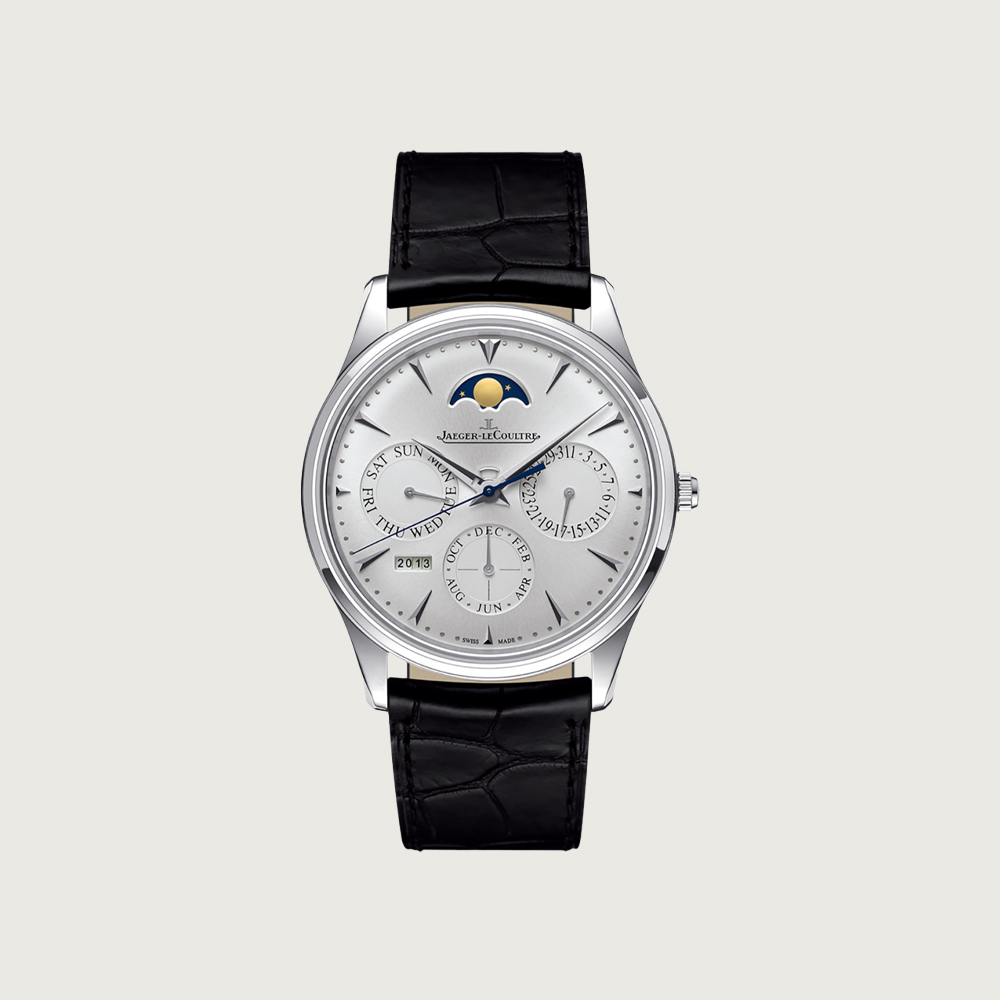 Get your own personalised JLC here
6. Bruce Wayne's Jaeger LeCoultre Reverso Grande Date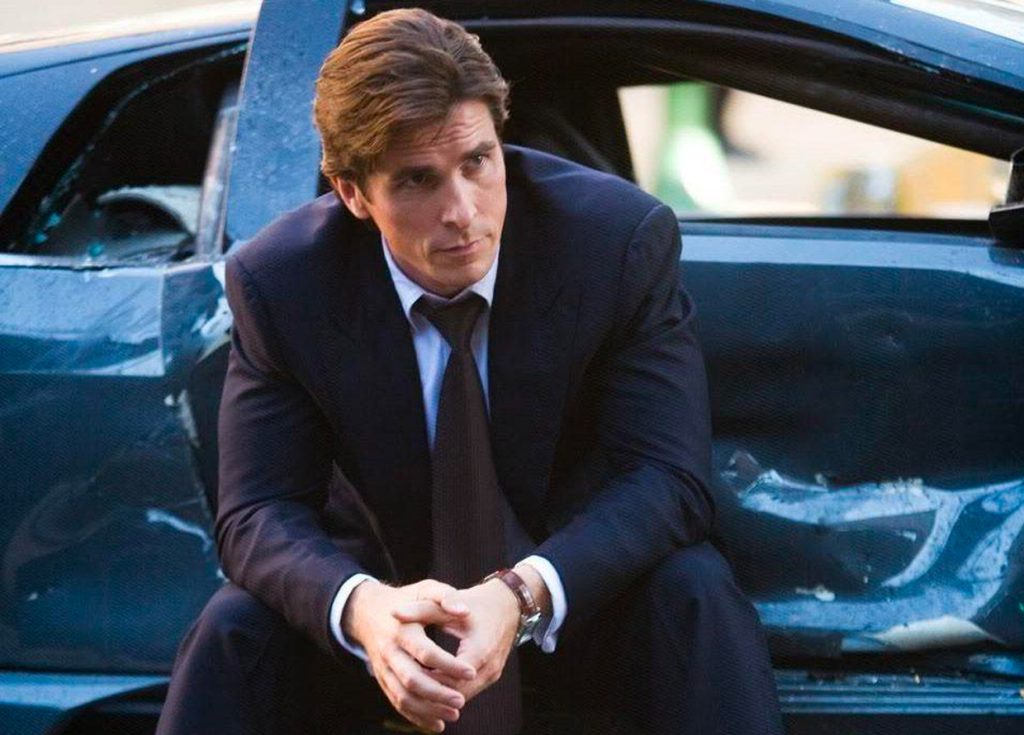 The JLC seems to be a very beloved brand for our favourite superheroes. Case in point: Christian Bale's 'Bruce Wayne' wears a JLC Reverso Grande Date in The Dark Knight. The timepiece's ability to swap its face to reveal another makes perfect sense as to why Batman would opt for this to be his choice. The timepiece holds two identities reflective of Bruce's alter ego and can switch itself to hold the back case on the front of the watch, doubling up as a bracelet, to protect its face from a rough hand-to-hand combat session with his opponents.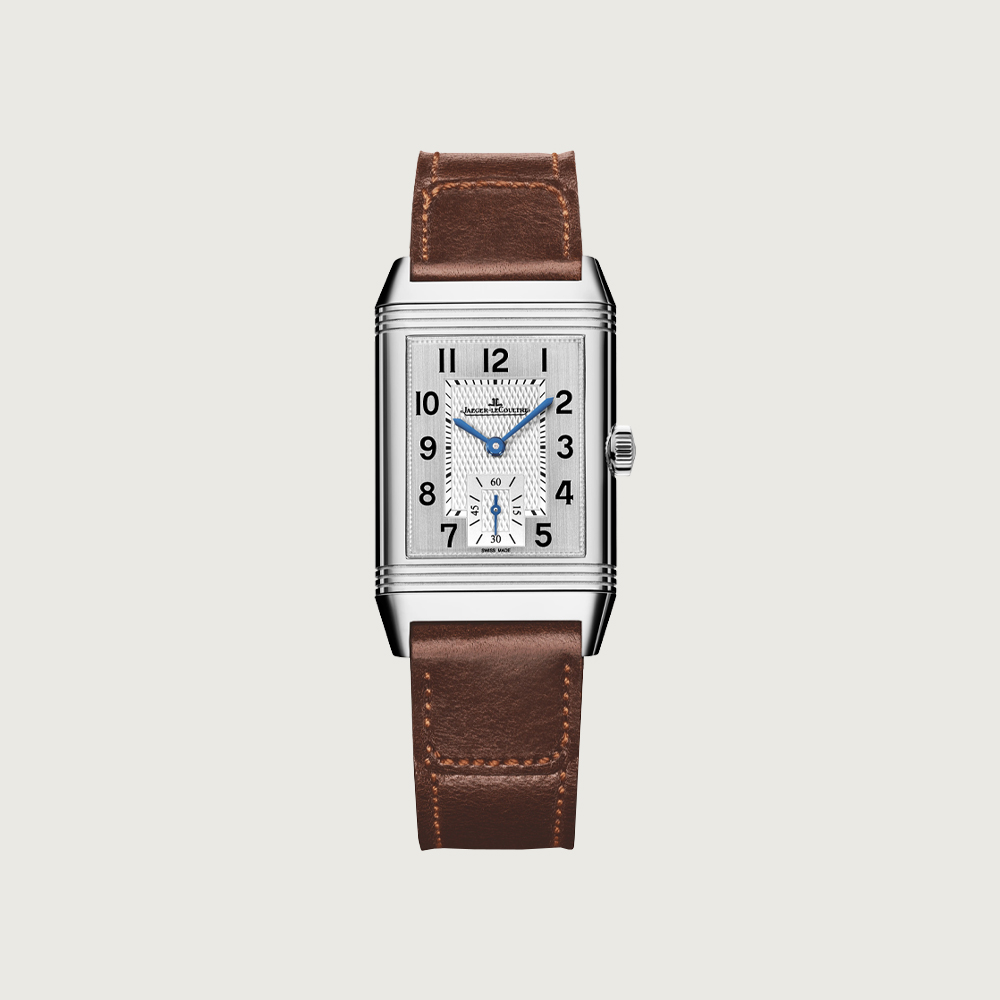 Shop for the JLC Reverso here
7. Time goes two ways in Tenet with Hamilton BelowZero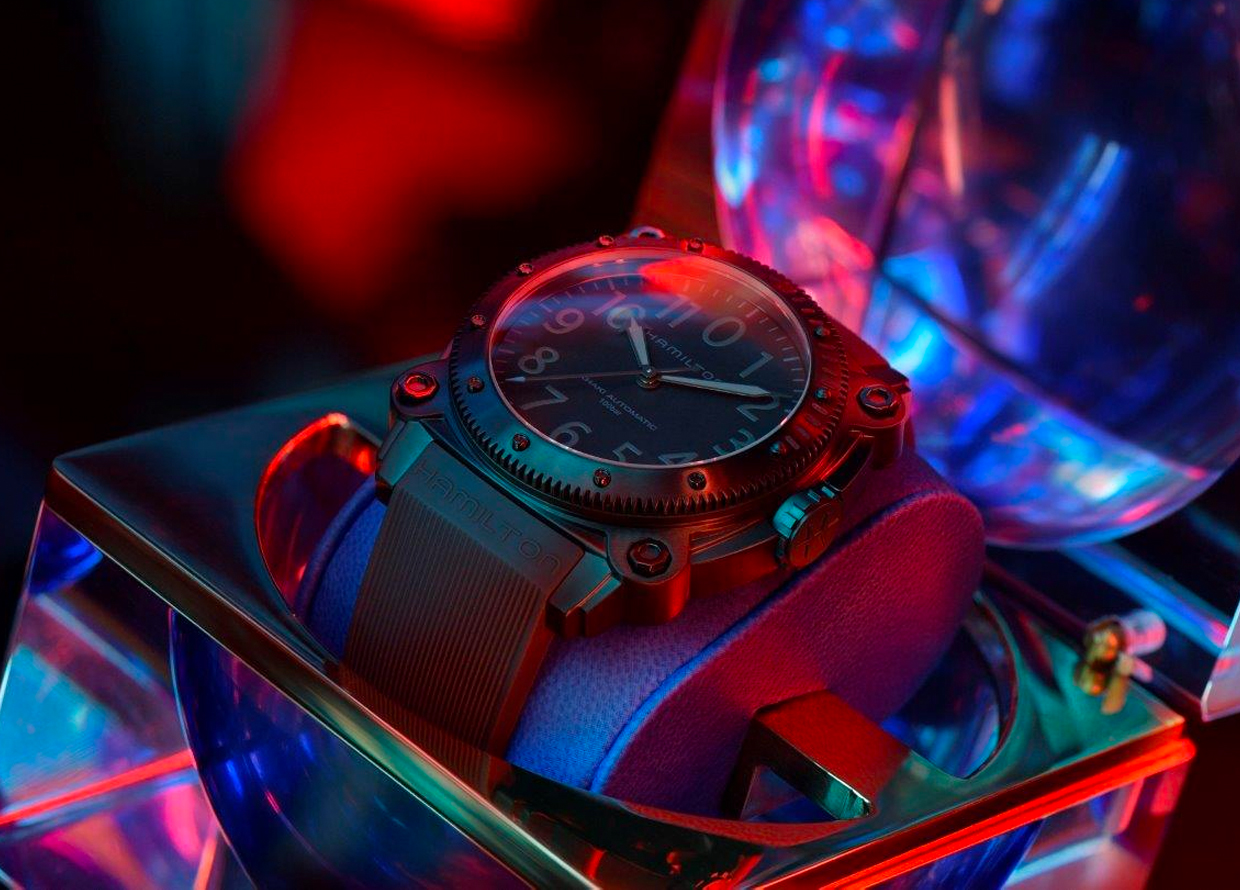 Time plays a very significant role in all of Christopher Nolan's movies. Inception, Interstellar, The Dark Knight and Tenet—each feature a compelling play on time that's important to the plot of the movie. With that, timepieces unquestionably complement each film. In Tenet, where the title of the movie is a palindrome, time also functions the same way, moving back and forth in tandem. To discern the time, its characters wear Hamilton BelowZero watches to work together to resolve their mission.
Completed in lightweight titanium, the limited-edition watch is stealthy, water resistant, classy, and is a great addition to any collector's collection.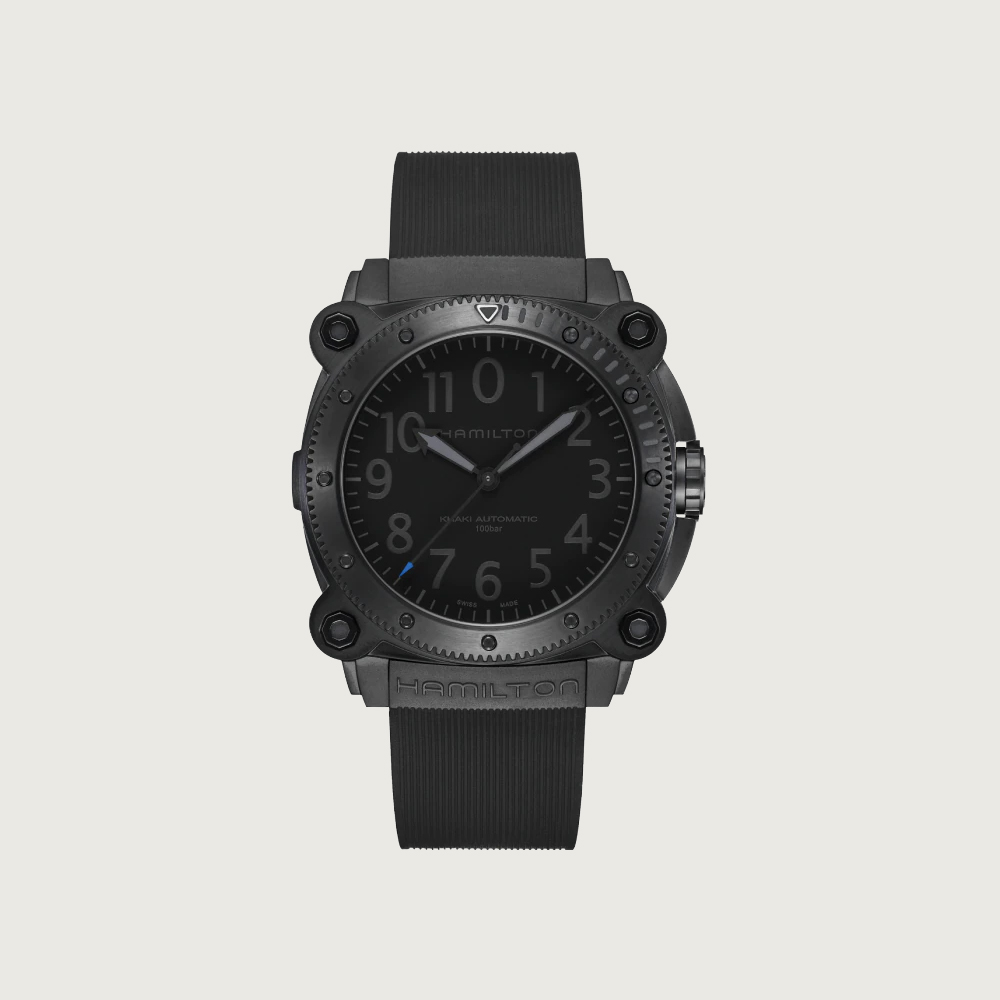 Shop the BelowZero here.
For more stories on watches and jewellery, click here