Travel
5 Things Team BURO loved about this Bali-inspired Airbnb villa in Selangor
Home away from home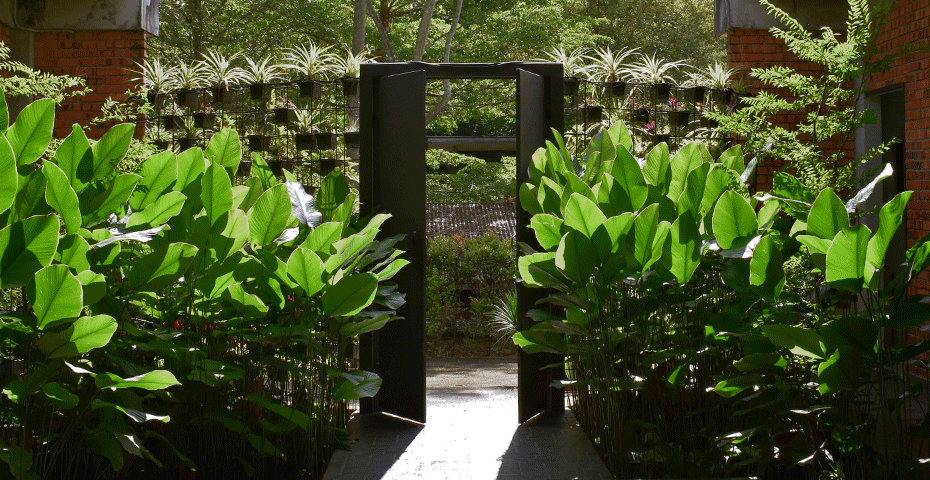 Travel is back with a bang and the industry is seeing shifts in consumer behavior trends both due to and in spite of the pandemic. One such trend that travellers seek out more than ever are unique travel experiences and stays beyond what mainstream tourism providers offer.
Airbnb is riding on this trend with the launch of Airbnb Categories, featuring a redesigned app and website that boasts over 50 categories of unique homes you never knew existed. From beachfront to treehouses and cabins, customers can now choose their ideal accommodation based on specific preferences.
The new, innovative Split Stays feature also allows guests to split longer stays of two weeks or more between two complementary listings. This gives them the flexibility to explore different listings, neighbourhoods, or even destinations within a single trip. What's more, guests will be protected against host cancellations or check-in issues and have access to a 24/7 Safety Line thanks to the new AirCover feature introduced this year. With that in mind, booking an Airbnb accommodation is now safer and more convenient than ever before.
In keeping with this trend of discovering new travel experiences, Team BURO recently made a quick getaway to the idyllic Villa Ijo in Batang Kali, Selangor. Here are five things we loved about the Airbnb villa during our stay.
1. The Bali-inspired interiors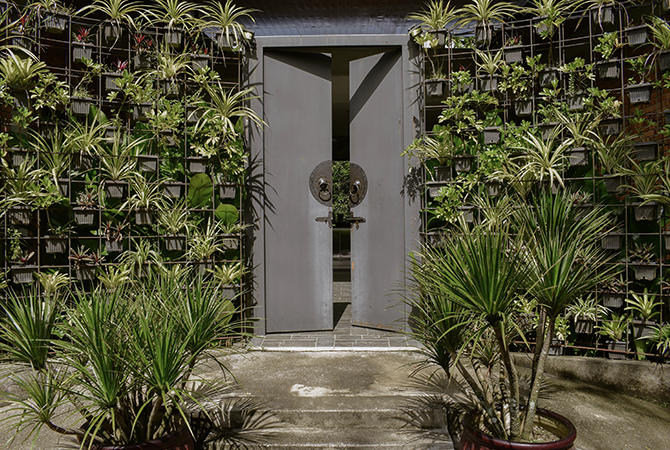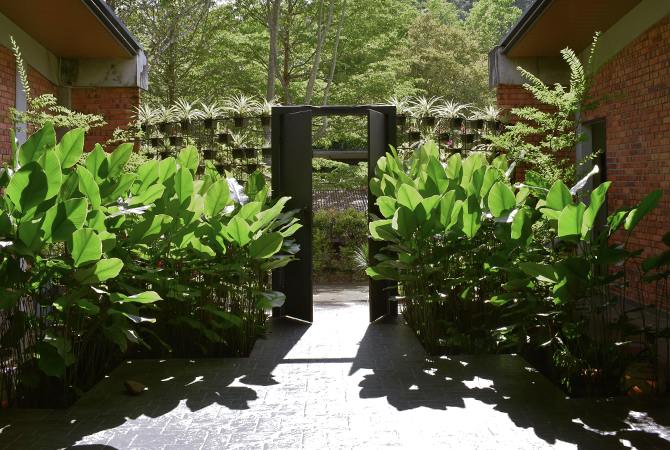 Right off the bat, the entrance of the villa exuded Bali vibes with its vertical garden facade and vintage-style ornamental door handles. This was easily one of our favourite spots to snap a quick photo for the 'gram! Inside, lush greenery and the sound of water trickling from two vase fountains created a zen-like atmosphere that reiterated the image of the Island of the Gods in our minds.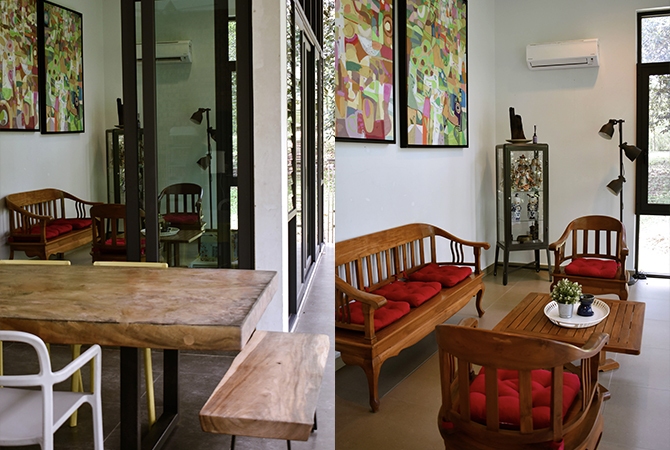 In keeping with the Balinese theme, the space incorporates an open-air concept with a communal-based spatial design. Wooden furniture and tropical-themed decor feature heavily across the three bedrooms and common areas, with colourful portraits and decorative items adding contemporary touches to the overall design.
2. The spacious communal areas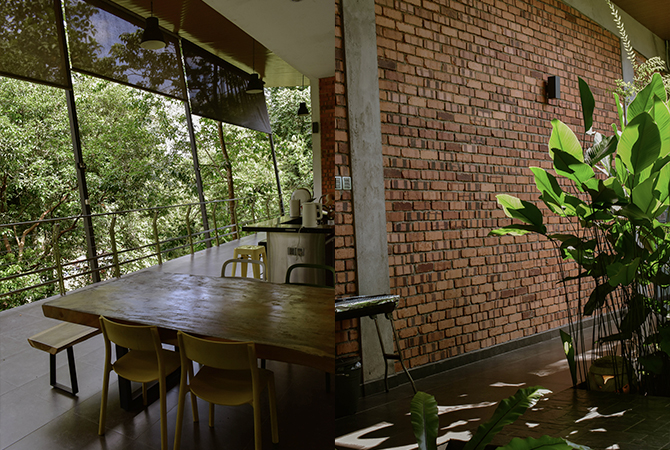 Speaking of communal spaces, there's an expansive dining area and kitchen smack in the centre of the villa, connecting the entrance and the rooms. This extends to a spacious balcony overlooking the jungle and a small stream below, as well as a courtyard with sunken gardens. The inner child in us had fun playing a game of lompat getah (jump rope) at the terrace—and on account of that, we can safely say this place is family- and child-friendly. (Just a note: don't forget to bring mosquito repellent!)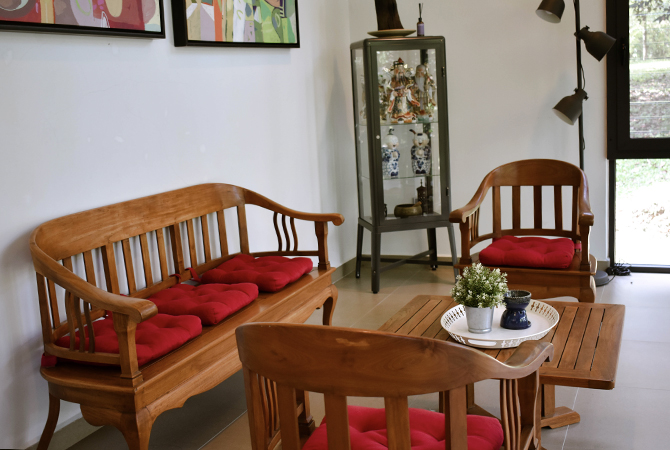 When the weather or humidity got a little too warm for comfort, the air-conditioned living room offered a nice, cosy spot to hangout. Suffice to say, there was plenty of room around the villa for our party of six to work, chat, eat, and play at the same time—be it individually or together as a group.
3. Clean, comfortable rooms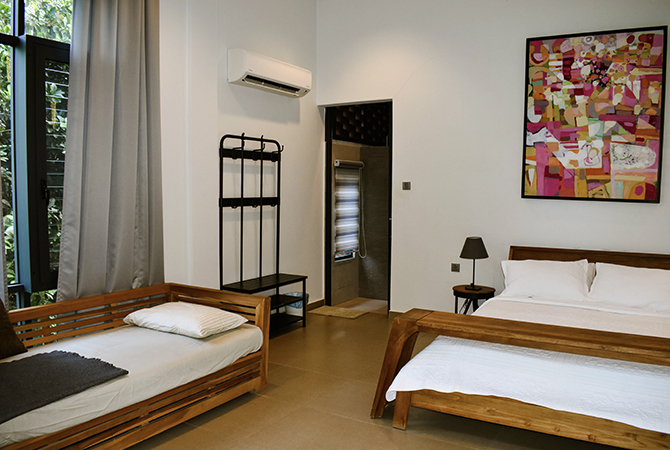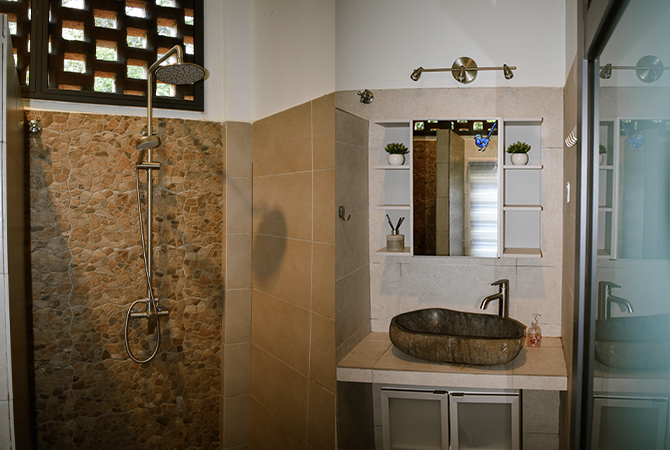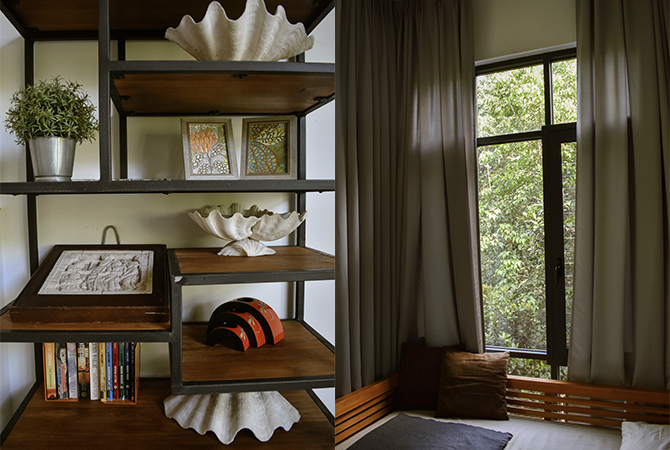 After a long day of activities, we all looked forward to a warm shower and much-needed beauty sleep. Well, we're happy to report that Villa Ijo delivered. All three bedrooms come with queen-sized beds and en-suite bathrooms with basic bath essentials, comfortably fitting six guests. Larger groups have the option of adding two additional single beds in the master bedroom, which also has a daybed, altogether accommodating a total of nine guests. Everything was clean, tidy, and well-maintained—ensuring a good night's sleep and a chirpy team in the morning.
4. The fully-equipped kitchen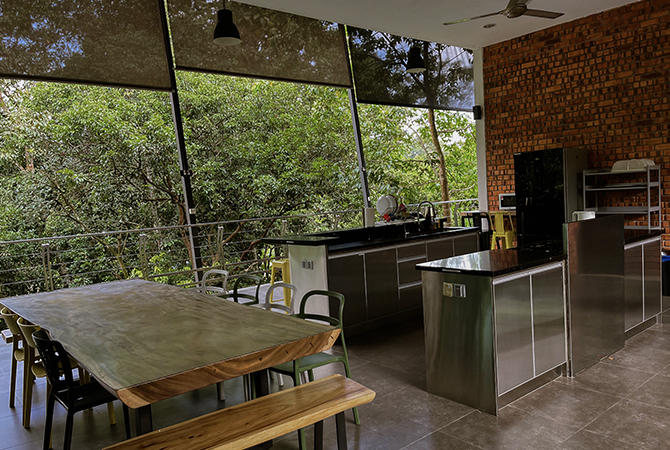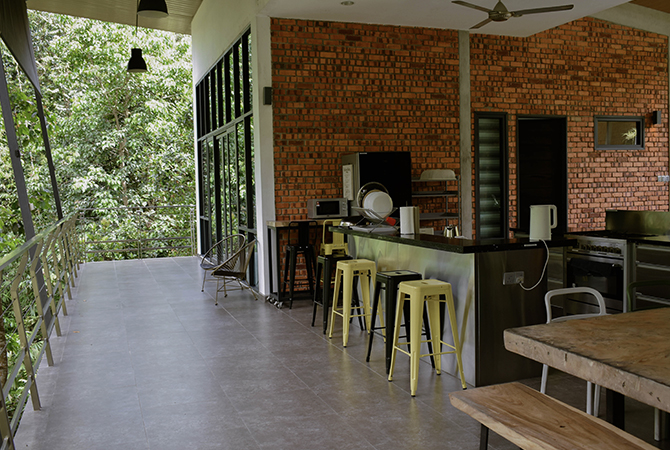 As Malaysians, food is no doubt an important part of any trip. With a fully equipped kitchen at our dispense, we had all the cooking utensils, tableware, and cutlery (plus a coffee maker!) we needed to enjoy our meals and snacks in between. There's even a BBQ pit for groups to host a private barbecue party in the company of nature. Fret not if you didn't bring any groceries, the nearest supermarket is just a 15-minute drive away in Batang Kali town. Alternatively, food delivery is also available for fuss-free meals!
5. A modern escape into nature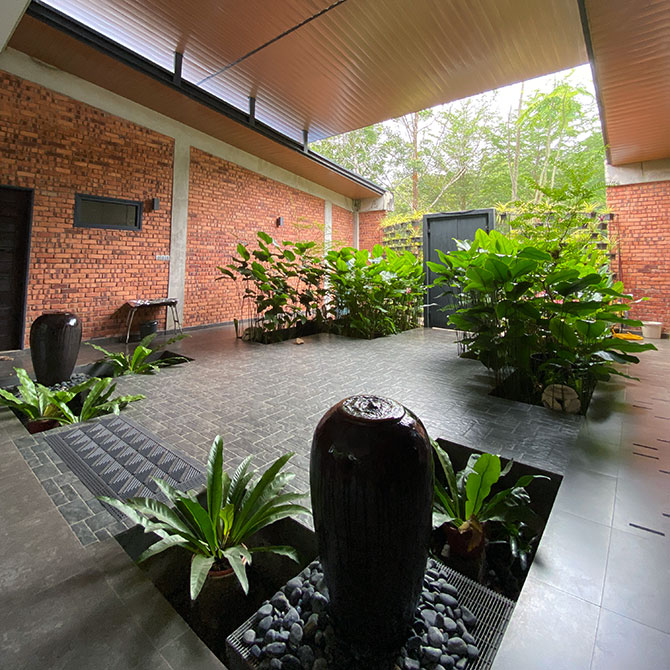 Alright, we'll admit it: Not everyone on the team is a nature lover (we won't mention names). Most of us were born and bred in the city, after all. With that being said, the villa's modern facilities and amenities (yes, WiFi included) ensured that we were still able to connect with the outside world (read: urban civilisation), while appreciating the serenity that Mother Nature offers. If you happen to be like *coughs* some of us *coughs*, rest assured—this hidden gem promises an escape from the concrete jungle that feels like a home away from home.
For more information or to make a reservation at Villa Ijo, visit this website. Find more Airbnb options for your next stay here.
| | |
| --- | --- |
| SHARE THE STORY | |
| Explore More | |