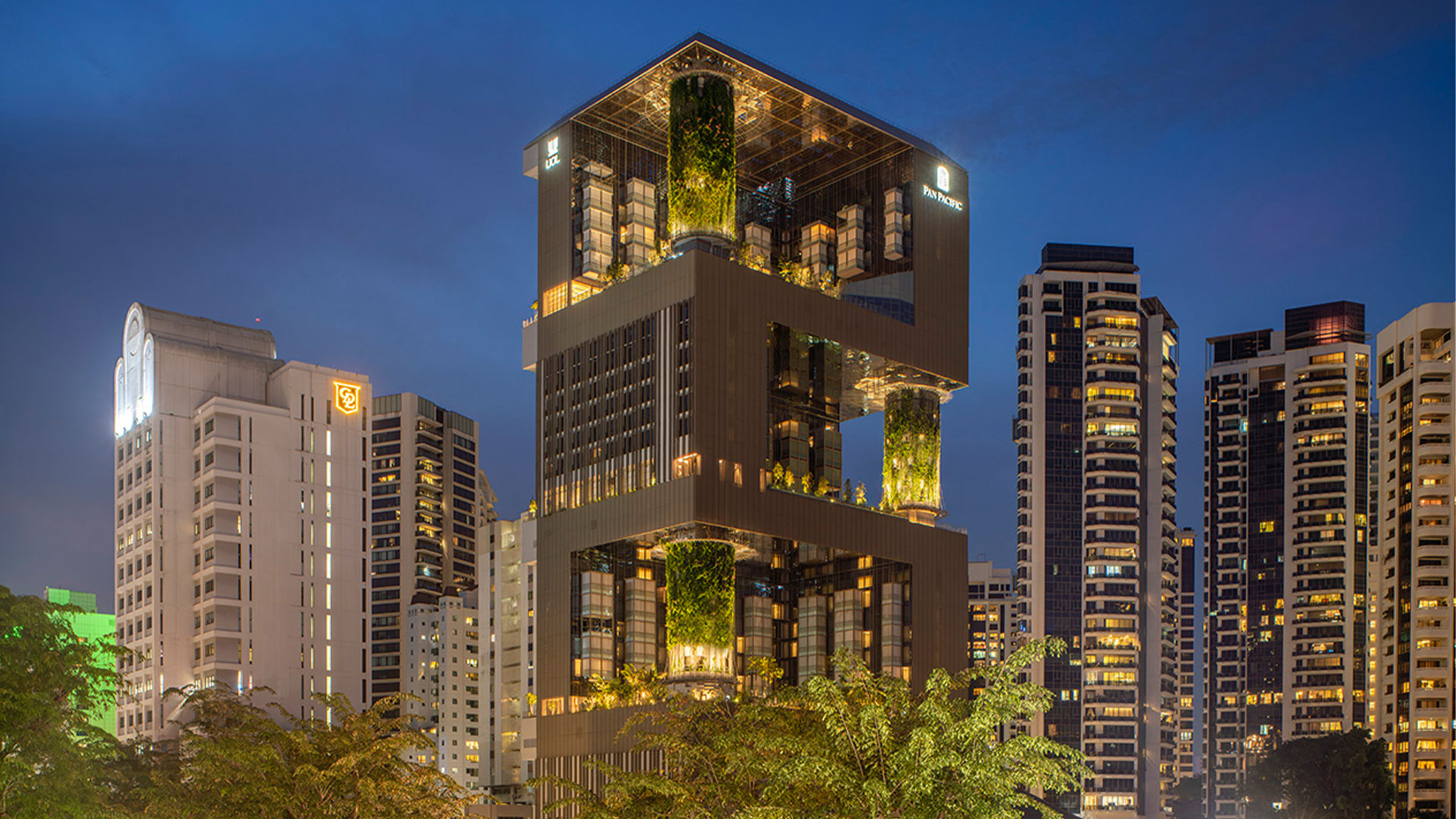 The island-city state of Singapore is a top tourist destination that continues to welcome visitors from all over the world. From its awe-inspiring architecture to its world-class airport, the city is also rich in world-heritage sites, luxurious shopping malls and is home to some of the most popular music concerts and sporting events in Southeast Asia. 
With tourism booming, it only stands to reason that new accommodation options continue to intrigue, inspire, and awe all who want to relish in everything Singapore has to offer. On that note, we've rounded up a list of new hotels that opened in 2023 for your next stay in the Lion City. 
1. MONDRIAN SINGAPORE DUXTON HILL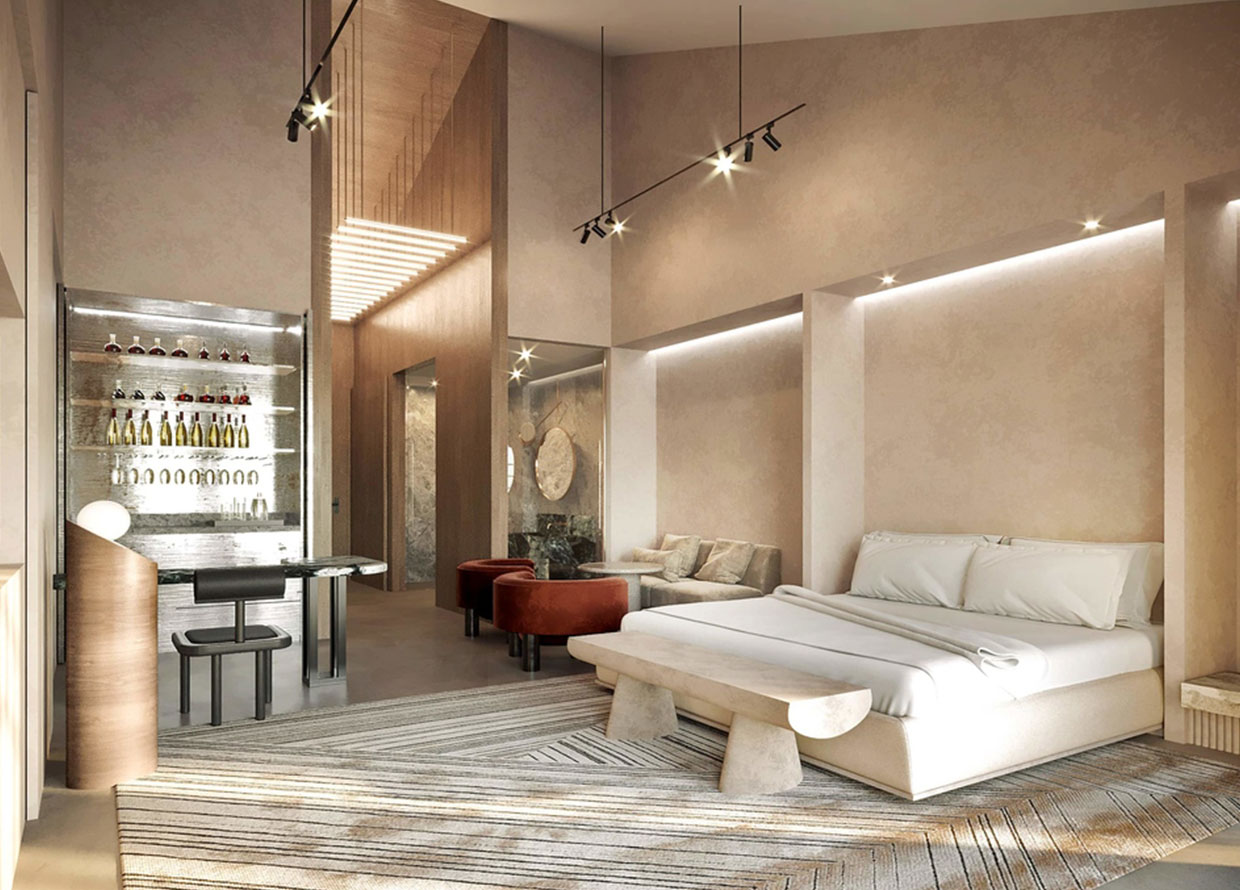 Located in the Chinatown district, the trendy and creatively structured sleek lines of the Mondrian Singapore brings new charm to heritage shophouses in the Duxton Hill neighbourhood. The hotel's design is inspired by Dutch artist Piet Mondrian—an expert in minimalist Cubism, and subsequently made a reality by award-winning LA-based Studio Carter. 
The 305-rooms and shophouse suites are decorated with contemporary flair, with spaces displaying both international and locally commissioned artwork. This stylish boutique hotel boasts a restaurant, café, cocktail bar, rooftop pool and bar overlooking the city's skyline.
Opening date: June 2023 
Address: 16A Duxton Hill, Singapore 089970
Contact: +65 6019 8888
Website | Facebook | Instagram
2. COMO ORCHARD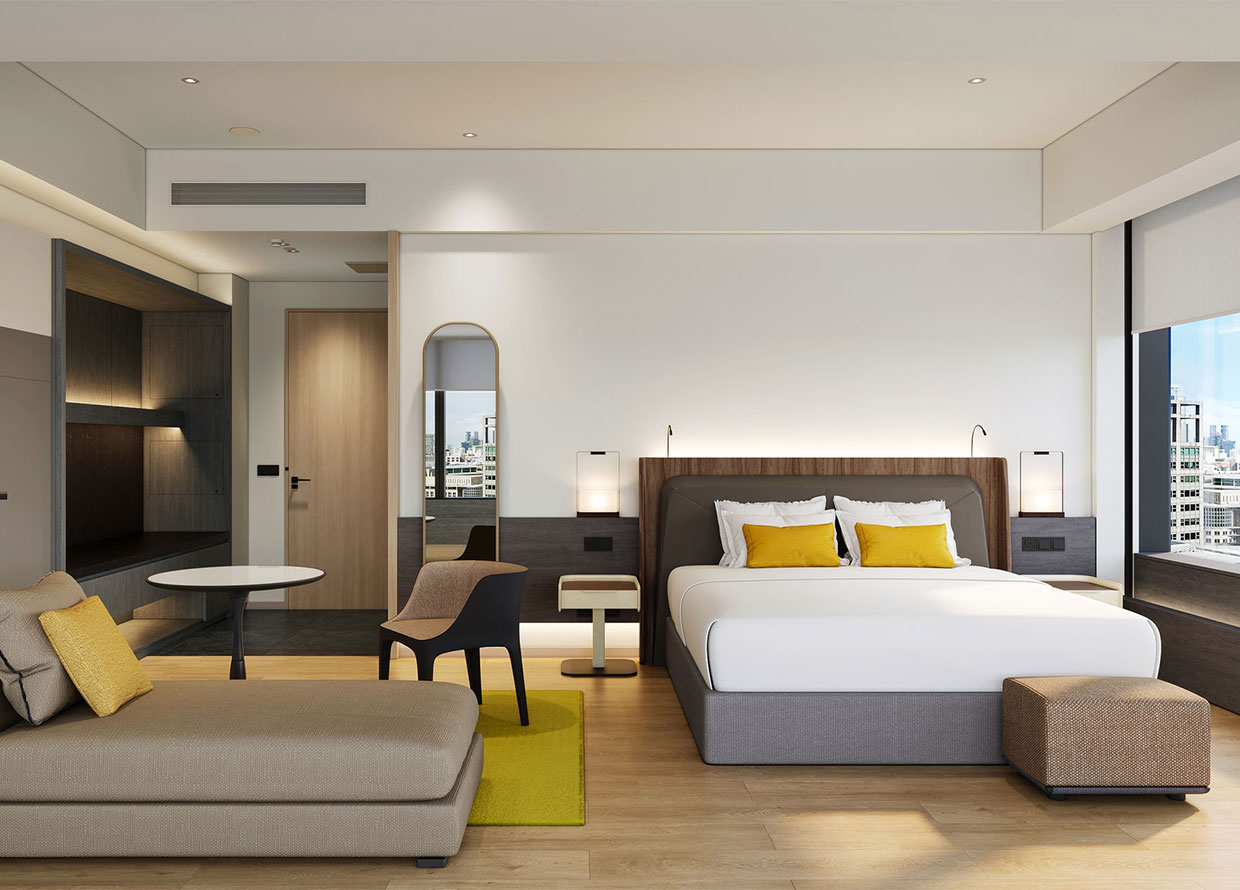 Situated on Orchard Road's shopping belt, Como Orchard is a first ever destination concept bringing together Como Group's signature house brands. Sprawled over 19 floors, it features the 156-room Como Metropolitan, two levels of Club 21 retail space, a Como Shambala flagship health and wellness centre, and Como Cuisine. Other notable additions are Michelin-starred gourmet concept Cote Korean Steakhouse and internationally renowned French patisserie Cedric Grolet. 
Featuring creative design work from award-winning Italian architect Paola Navone from Otto Studio, Japan's Koichiro Ikebuchi of Atelier Ikebuchi, Norway's Thomas Hilland, and New York-based architectural firm Modellus Novus, Como Orchard seeks to create an inspiring all-in-one lifestyle space in the heart of the city. 
Opening date: September 2023
Address: 30 Bideford Road, Singapore 229922
Contact: +65 6304 1488
Website | Facebook | Instagram
3. THE SINGAPORE EDITION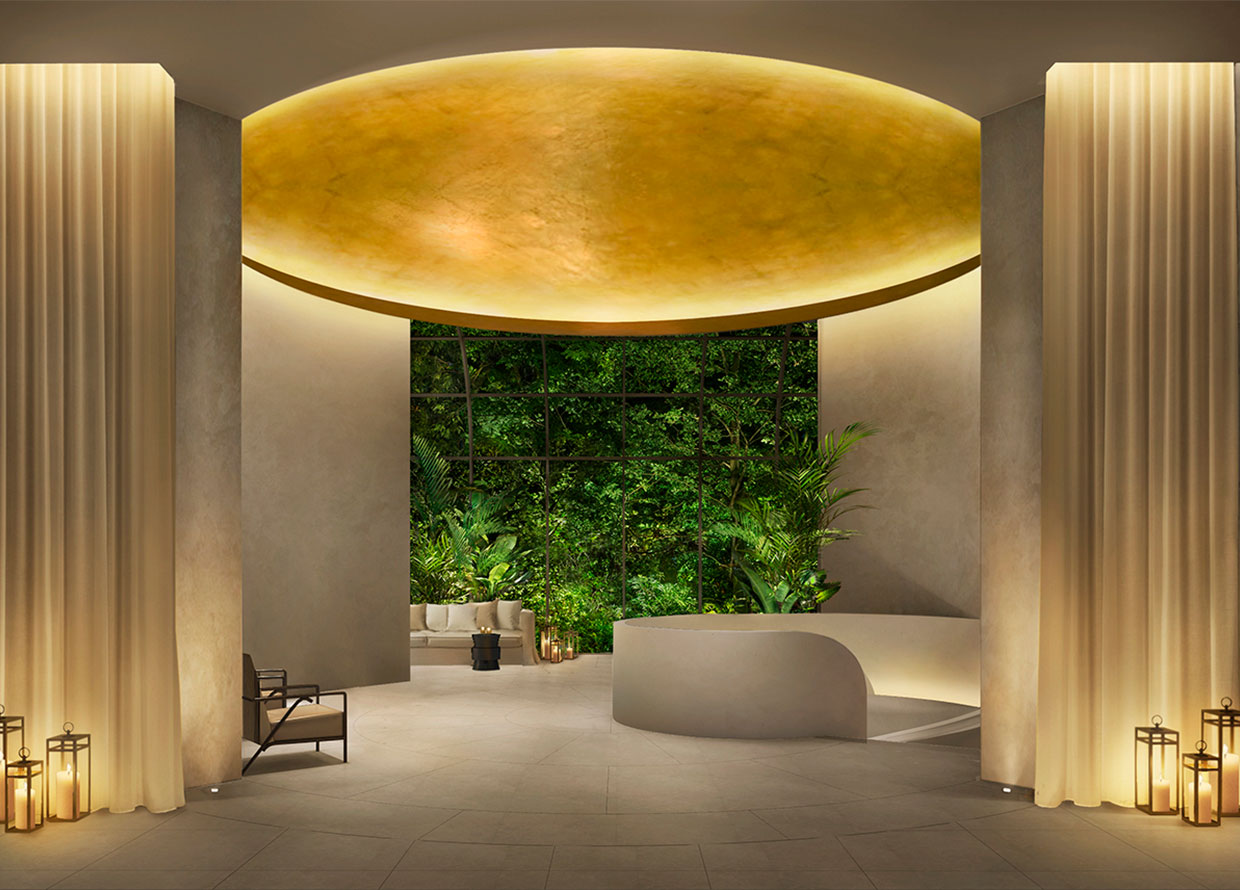 Making its debut in Southeast Asia, this global luxury lifestyle hotel brand conceived by Ian Schrager and Marriott International opens this November in the Lion City. The Edition brand combines unique architectural design that exudes a fresh, sophisticated mood envisioned by internationally acclaimed and award-winning Safdie Architects and local studio DP Architects. Promising a completely unique, individualised, one-of-a-kind experience, the hotel showcases 204 guest rooms and suites, five restaurants and bars, a rooftop pool, spa, fitness centre and 6,458 sq ft of event spaces. 
The core design of the hotel is its seamless access to nature with sweeping vistas and lush greenery including a sunken garden that offers a tranquil escape from the bustling Orchard Road district.
Opening date: November 2023
Address: 38 Cuscaden Road, Singapore 249731
Contact: +65 6329 5000 
Website | Facebook | Instagram
4. PULLMAN SINGAPORE HILL STREET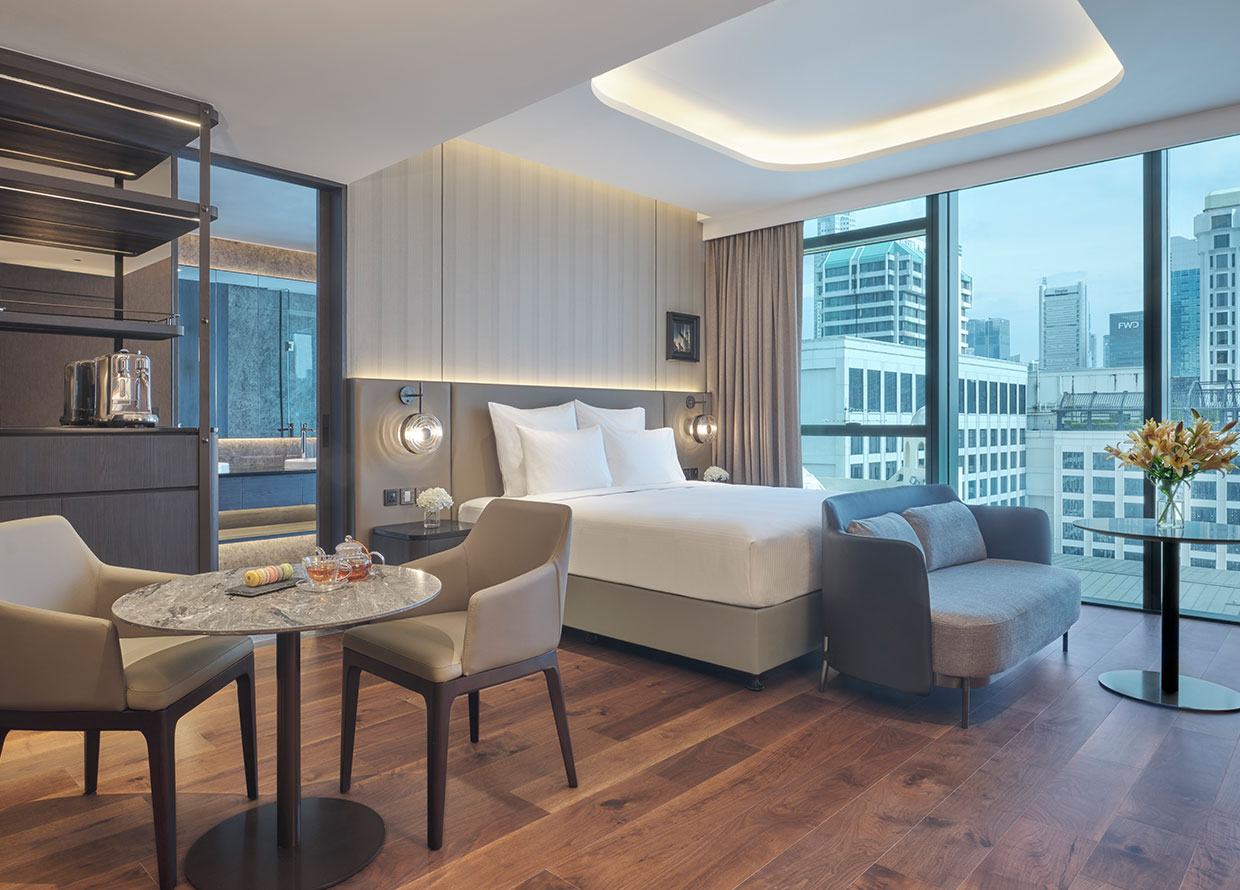 Offering exceptional views of the lush Fort Canning Park or the glorious Marina Bay Sands, the second instalment of the Pullman brand in Singapore is nestled in the cultural heart of the city. The hotel's luxurious interior boasts a combination of 19th century inspired luxury rail travel harmoniously blended with contemporary touches. Its 350 beautifully appointed rooms and suites draw inspiration from private train cabins with meticulous touches prioritising comfort, convenience and flawless in-room dining made possible by an intuitive ordering system.
The tranquil outdoor pool area is flanked by an eco-conscious design of cascading greenery designed to lower the temperature of the building and reduce energy use, while creating an oasis for rest and relaxation.
Opening date: October 2023
Address: 1 Hill Street, Singapore 179949
Contact: +65 6019 7888
Website | Facebook | Instagram
5. THE ROBERTSON HOUSE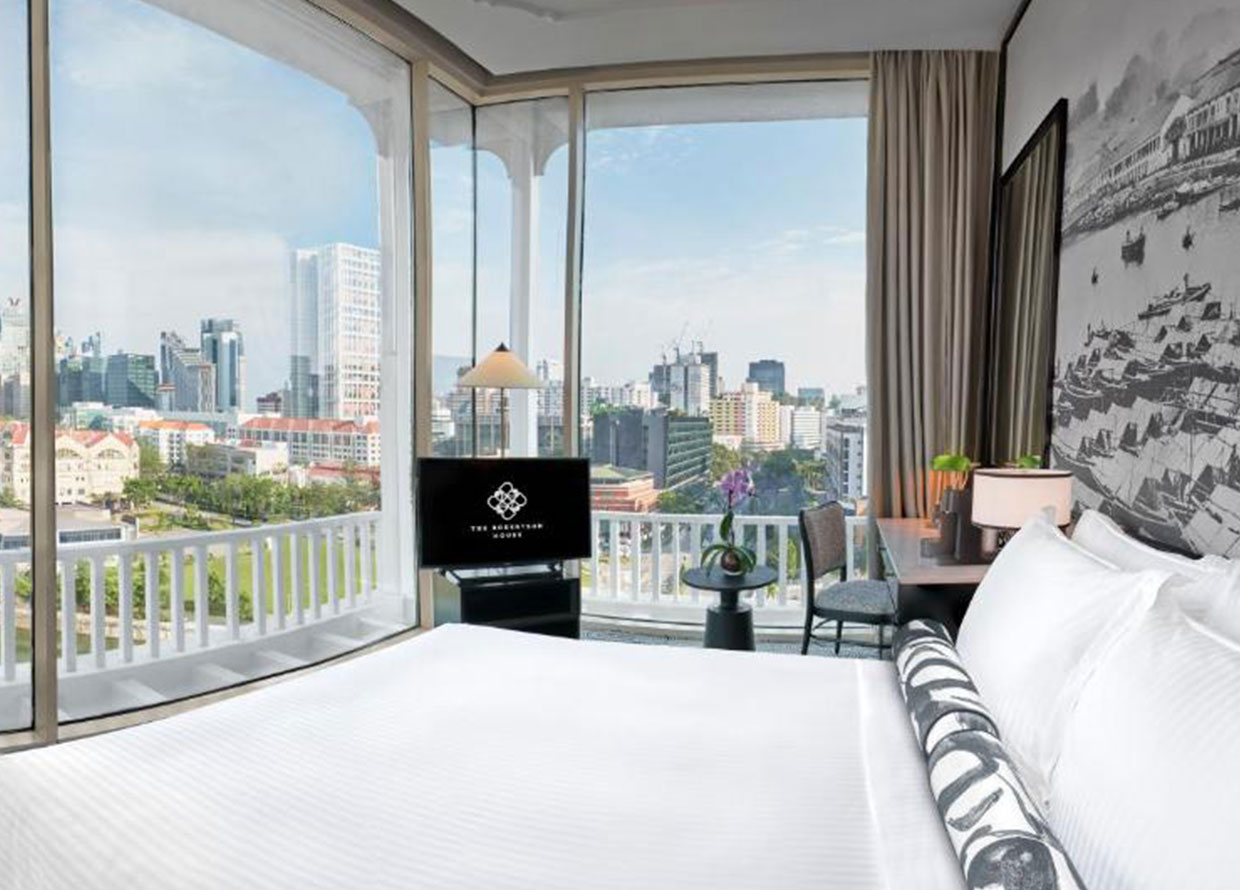 A new luxury hotel located in Robertson Quay; The Robertson House is a bespoke hotel by Ascott's The Crest Collection. The hotel's creative inspirations are taken from Singapore's enchanting riverside heritage and exude romantic British colonial charm with a modern twist. Rooms and suites are furnished in rustic undertones with delightful tales of the city's rich cultural past that provide insight into a bygone era of bustling activities along the Singapore river.
The hotel's dining and beverage venues are a delight, as guests can indulge in curated Anglo-Asian cuisine and bespoke cocktails while enjoying the festive and lively ambience along Robertson Quay.
Opening date: October 2023
Address: 1 Unity Street, Singapore 237983
Contact: +65 6272 7272
Website | Facebook | Instagram
6. PAN PACIFIC ORCHARD
The latest from the Pan Pacific Group is a towering urban oasis right in the heart of Singapore's shopping district. Designed by locally-based firm Woha, this gloriously unique architectural marvel has a lush tropical façade that transcends over four open-air terraces, each with its own concept—Forest, Beach, Garden and Cloud. The Forest terrace has a waterfall with pleasant views of Peruvian-inspired Mediterranean restaurant Mosella. 
Much more can be said of this fascinating 347-room landmark with its lagoon-shaped outdoor pool and pillarless 18th floor ballroom; however, nothing beats experiencing this distinctive beauty for yourself.  
Opening date: June 2023
Address: 10 Claymore Road, Singapore 229540
Contact: +65 6991 6888
Website | Facebook | Instagram
7. ARTYZEN SINGAPORE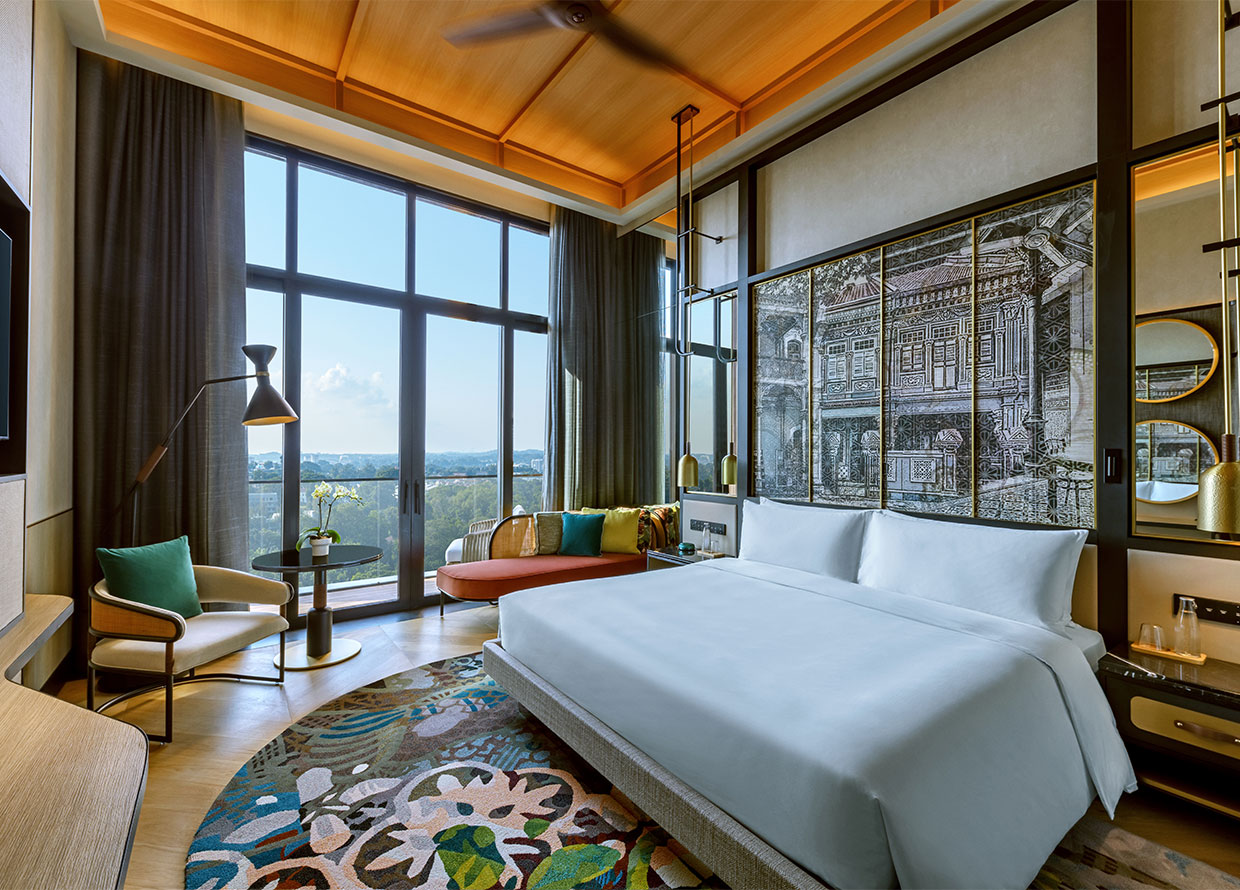 Another entry into the 'Orchard-sphere' is multi-award-winning property by Hong Kong-based hospitality group Artyzen. Making its mark with a fresh and modern interpretation of cosmopolitan luxury, Ong & Ong Architects, together with Nic Graham & Associates, have designed a hotel inspired by local culture, colour, and flavour.
All rooms have plush and lofty interiors with private balconies, while suites feature large, landscaped garden terraces with sun decks for rest and relaxation.  The rooftop garden and 25-metre infinity pool with a transparent base is a lively social destination where guests can enjoy light snacks and signature cocktails concocted by resident mixologists. Other amenities include a wellness and workout space featuring a fitness centre, yoga studio and spa treatment rooms.
Opening date: November 2023 
Address: 9 Cuscaden Road, Singapore 249718
Contact: +65 6303 9313 
Website | Facebook | Instagram
8.
THE SERANGOON HOUSE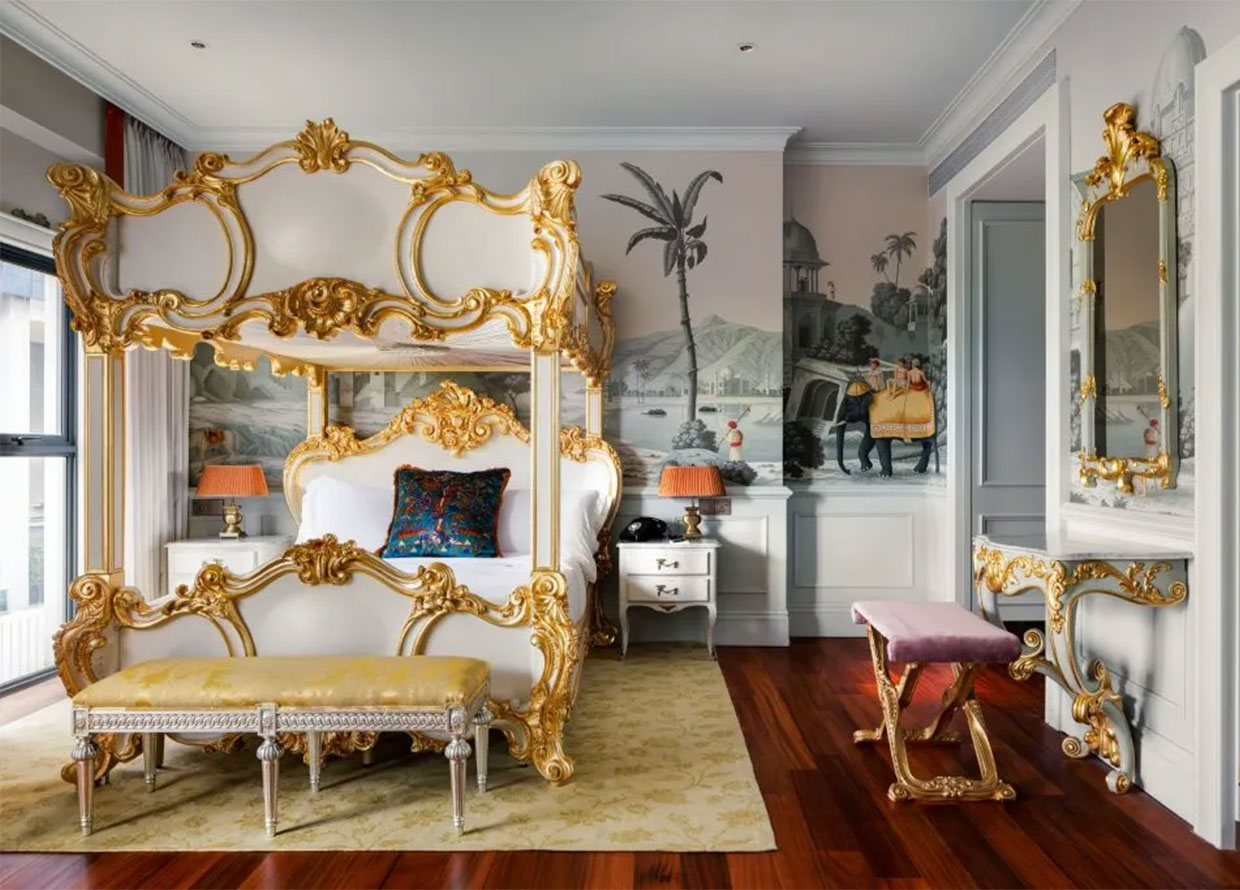 Part of Marriott's Tribute Portfolio, The Serangoon House is indeed a tribute to fine Indian colonial design and architecture. Located in the city's most vibrant ethnic district of Little India, stepping inside the lobby of this luxurious abode transports you back to the bygone era of custom-made porcelain chandeliers, marble mosaic flooring and bespoke double-tiered canopy beds.   
Taking pride in being the first in Singapore to offer a new living experience, rooms are equipped with functional furniture that is concealed as luxurious canopy beds for two but can be transformed into deluxe two-tiered beds accommodating up to six guests!
Opening date: Q1 2023
Address: 301 Serangoon Road, Singapore 218224
Contact: +65 6797 2850 
Website | Facebook | Instagram
Find more travel stories here. 
| | |
| --- | --- |
| SHARE THE STORY | |
| Explore More | |