Travel
World Ocean Day: 6 Hotels and brands supporting marine conservation in Malaysia
Being kind to the sea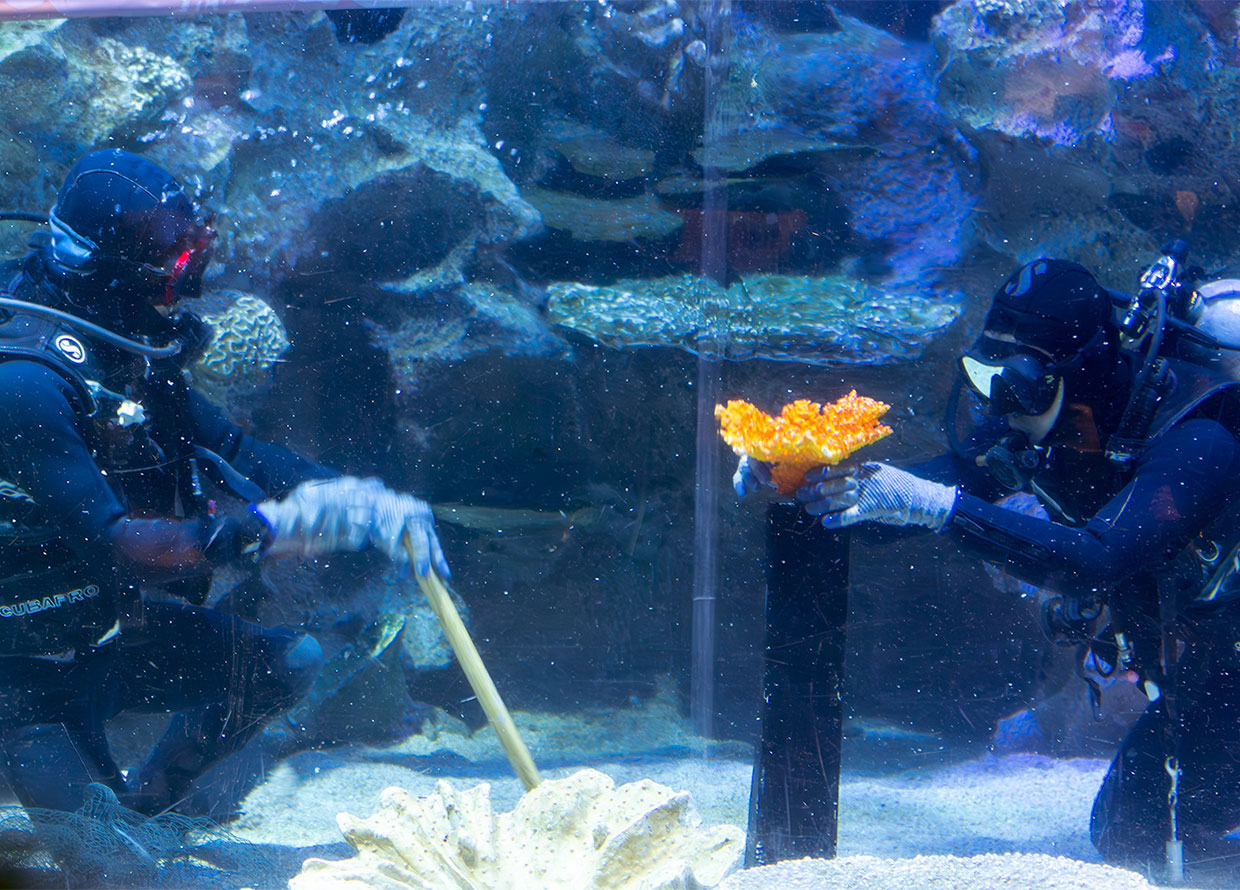 Celebrated every year on June 8th, the World Ocean Day unites and rallies the globe to protect and restore our blue planet by celebrating and honouring our deep blue ocean—given the fact that our one and only earth is in fact covered by at least 71 per cent of water and thus, looks blue from outer space.
Established in 1992 in Canada, World Ocean Day supports collaborative conservation, provides accessible actionable resources, and collaborates with a global network of youth and organisational leaders across 150 countries all in the name of ocean and climate action.
To that end, we're showing our support for the cause by highlighting several hotels and establishments that have been proactive about their marine conservation efforts, and how you too can contribute towards retaining the beauty of our blue planet.
Aquaria KLCC
View this post on Instagram
The state-of-the-art aquarium situated beneath the Kuala Lumpur Convention Centre, Aquaria KLCC, has recently launched Phase Two of its Coral Conservation Campaign in collaboration with Universiti Malaysia Terengganu (UMT). Initiated in 2018, Phase One of the campaign focused on researching coral species exhibiting resilience against increasingly adverse weather conditions.
Now that the objective has been achieved, Phase Two will be aimed at implementing the research findings into practical applications to further restore and preserve coral reefs across Malaysia. For Phase Two, Aquaria KLCC will sponsor an additional RM200,000 for the coral planting initiative at Pulau Bidong, Terengganu, on top of the previously donated RM68,000 for Phase One.
In order to engage the public, Aquaria KLCC will also be introducing a coral adoption program, which comprises awareness initiatives, contribution towards UMT's ongoing research and conservation efforts, and coral planting activities at its aquarium, with the corals to be transplanted at restoration sites.
For more information, visit Aquaria KLCC's website.
The Ritz-Carlton Langkawi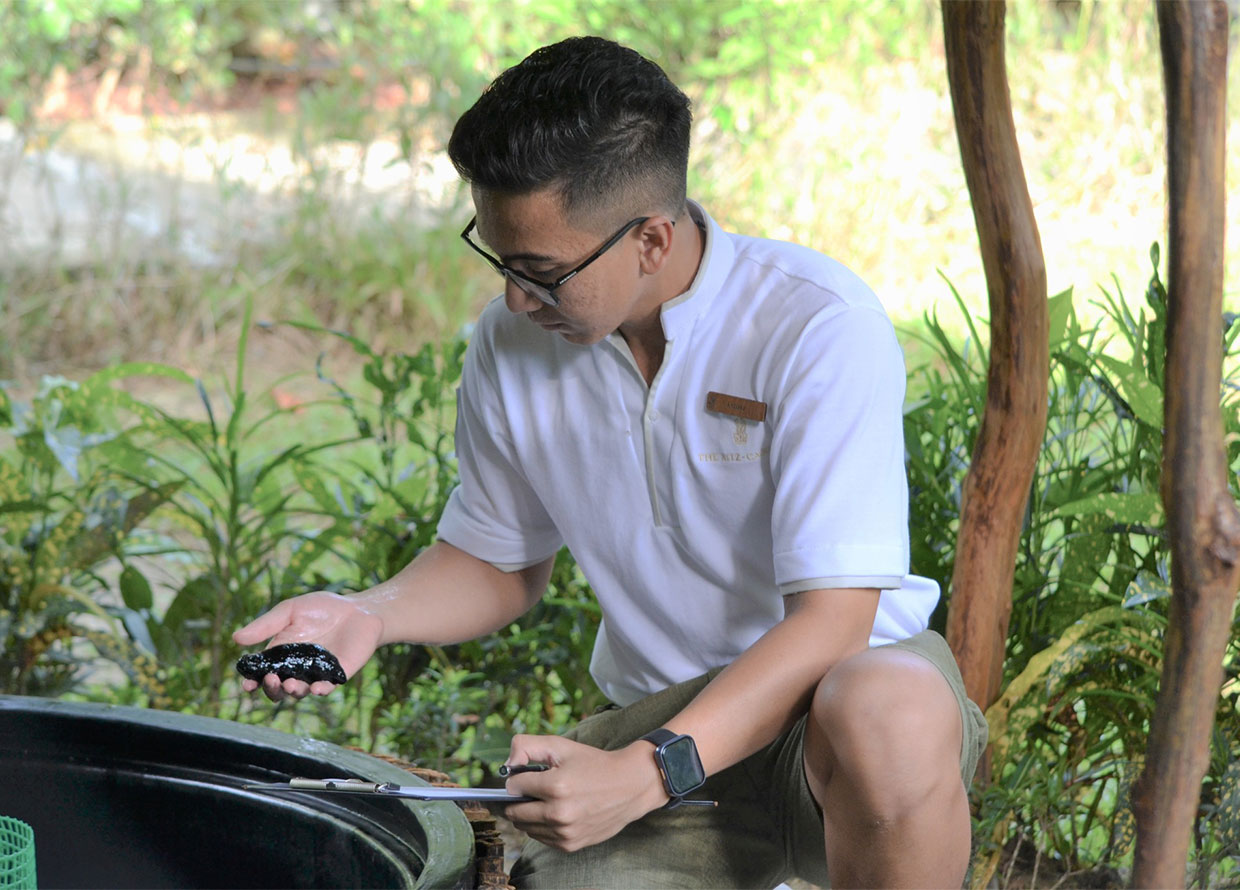 As part of the Good Travel with Marriott Bonvoy programme which extends meaningful travel across Asia-Pacific, The Ritz-Carlton Langkawi has implemented its Sea Cucumber Reproduction Project. While people in Langkawi have long used sea cucumbers for its medicinal qualities, over-farming has harmed the local marine ecology.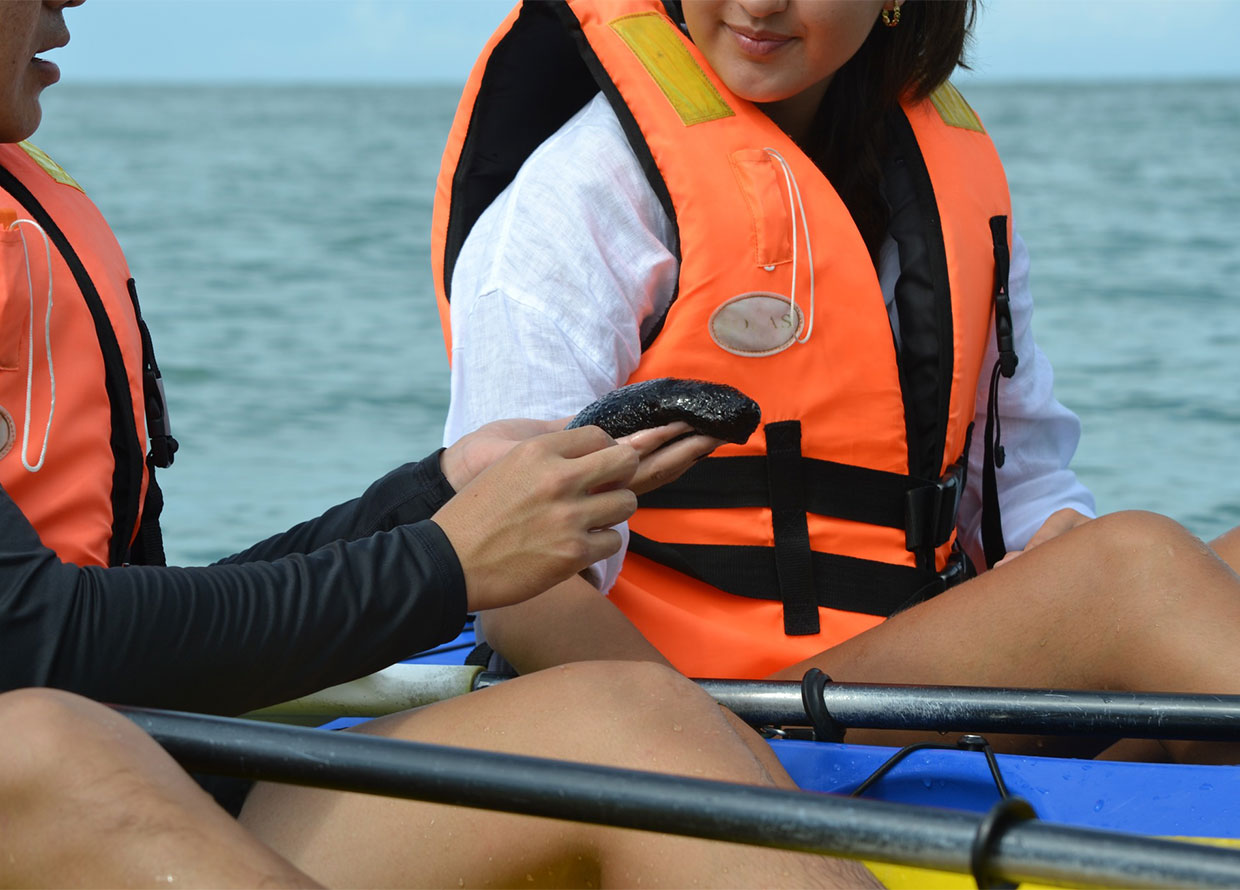 Therefore, the project, led by the resort's in-house marine biologist Fadzli Luqman, enables guests to participate in a hands-on experience at the resort's own sea cucumber nursery by learning more about the asexual technique that increases sea cucumber populations in the Andaman Sea, and subsequently release mature sea cucumbers with a kayaking session.
This is a complimentary experience available for all resort guests from 11AM to 12PM from Fridays to Sundays. For more information, visit The Ritz-Carlton Langkawi's website.
The Datai Langkawi
View this post on Instagram
The Datai Langkawi's Fish For The Future program aims to address the threats and imbalances to marine ecosystems in partnership with MareCet, a non-profit NGO in Malaysia spotlighting marine mammal conservation and the protection of their habitats through community awareness and education, conservation action, and policy advocacy on a governmental level.
Amongst its many initiatives include its Adoption Programs whereby members of the public are able to Adopt a Dolphin, Adopt a Coral, Adopt a Hornbill Nesting Box, and Adopt a Tree. Besides that, its Coral Restoration Program focuses on the conservation and propagation of coral reefs and the marine life these reefs support.
To this date, five Artificial Reefs from The Datai Langkawi's own Coral Nursery have been inserted into the Datai Bay. Besides that, the resort's very own team of marine biologists has been actively working on Coral Rescue, Rehab and Replant initiatives to support the marine conservation and research work.
To learn more about The Datai Langkawi's Fish For The Future program or be a part of The Datai Pledge, visit this website.
Tanjong Jara Resort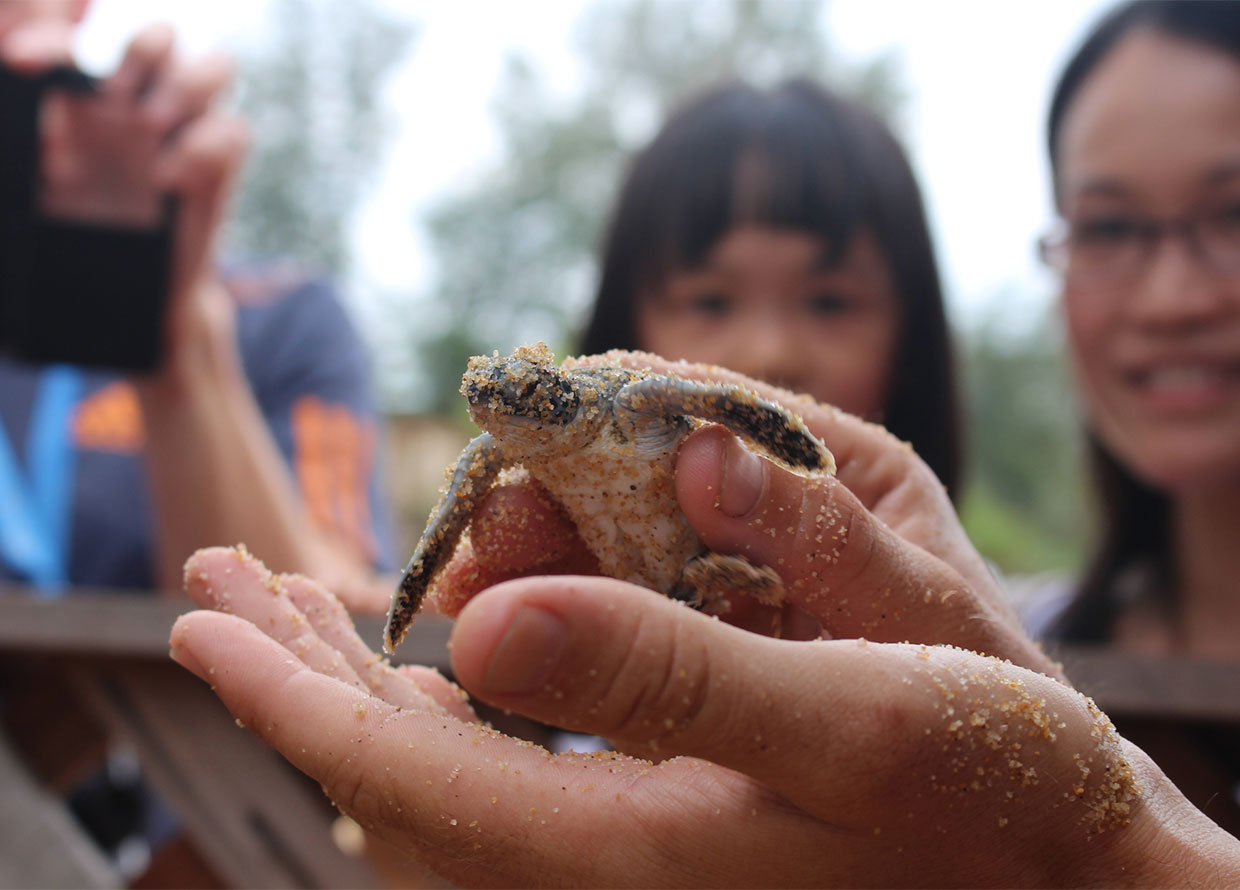 Through an exclusive partnership with Lang Tengah Turtle Watch, YTL's Tanjong Jara Resort, which is located on the eastern coast of Malaysia, works to protect endangered sea turtles that nest on its shores by launching a turtle hatchery near its Nelayan Restaurant. Besides keeping predators at bay, the hatchery also provides views of the nests.
Tanjong Jara Resort's conservation initiatives involve raising awareness and educating guests about sea turtles, the dangers they face, and the efforts required to safeguard their hatchlings from poachers. Guests can also take part in informative talks, watch the rare hatchlings emerge and head to the ocean, and pledge to adopt a nest.
To learn more about Tanjong Jara Resort's sea turtle conservation initiatives, visit this website.
Gaya Island Resort
Ver esta publicación en Instagram
Set within the Tunku Abdul Rahman Marine Park off Kota Kinabalu, Gaya Island Resort launched its own Marine Centre in 2013, which has rescued, treated, and cared for numerous endangered green sea turtles and Hawksbill turtles. The Marine Centre also houses coral reef display tanks, and a 14,000-litre recovery tank with a coral nursery that not only provides a stable environment for sick or injured sea turtles but also helps to rejuvenate the natural reefs.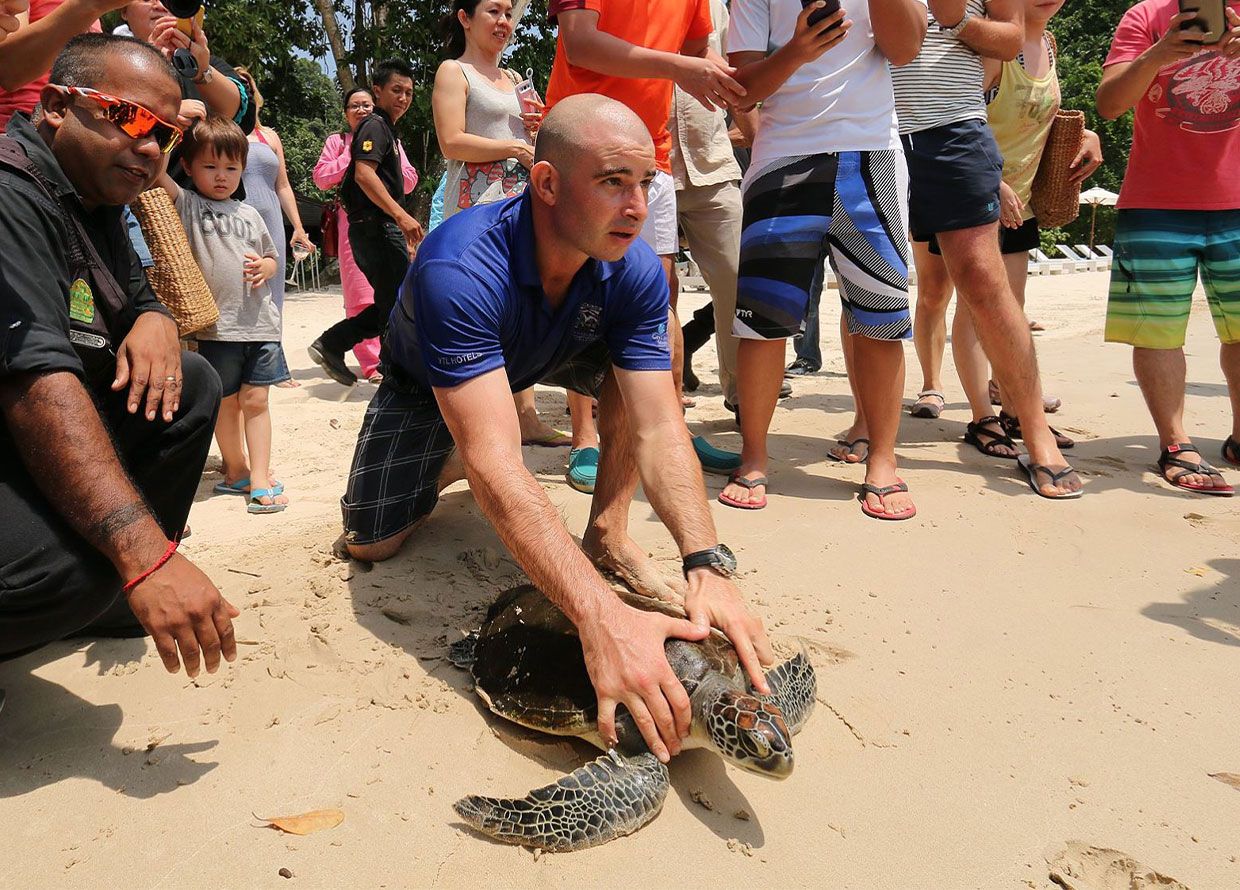 Amongst its many programs targeted towards marine conservation, the Gaya Island Resort Marine Centre champions three conservation pillars integrated by the resort's Resident Marine Biologist Scott Mayback, including Turtle Rescue, Coral Reef Restoration, and Conservation through Education. On top of that, the resort also performs outreach to schools by educating students on the need for marine conservation.
For more information on the Gaya Island Resort Marine Centre and its activities, visit this website.
Club Med Cherating
View this post on Instagram
In order to conserve the local marine ecosystem, Club Med Cherating engages in several initiatives which the public can also participate in. One of these initiatives is the all-inclusive resort's Cherating Turtle Sanctuary which serves as a turtle hatchery, nursery, and education centre.
Besides learning about the four main species of turtles that nest there—including Olive-Ridley, Leatherback, Green, and Hawksbill turtles—guests can watch the sanctuary rangers release turtle hatchlings into the sea every nesting season. This happens from June to October and can be organised as a complimentary activity if you're staying at Club Med Cherating.
To learn more about Club Med Cherating's Cherating Turtle Sanctuary, visit this website.
For more stories like this, click here. 
| | |
| --- | --- |
| SHARE THE STORY | |
| Explore More | |