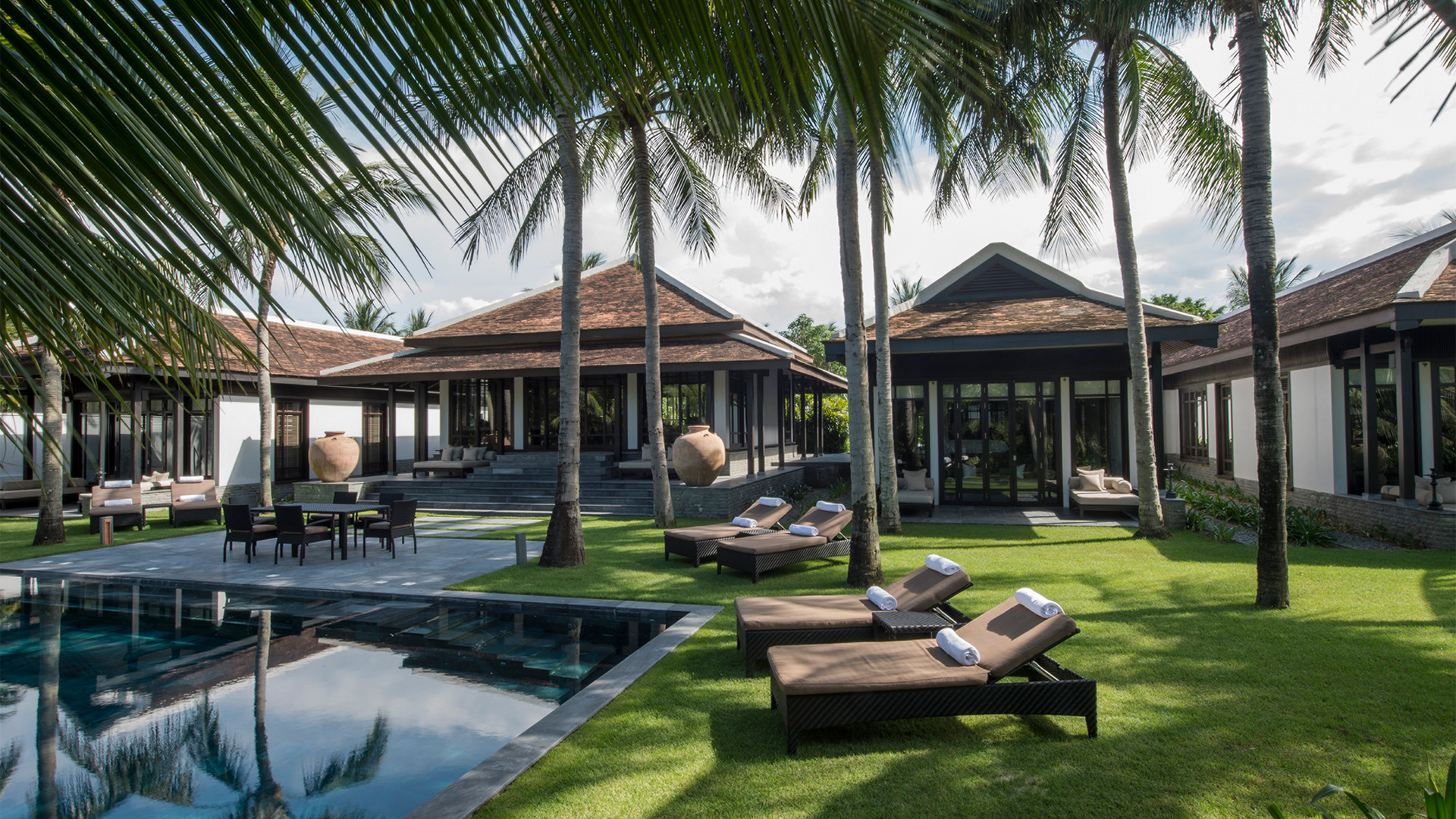 Travelling is one of life's greatest pleasures, and you don't need an excuse to go on holiday any time of the year. If you're looking for a serene destination rich with authentic culture and nature, consider heading to Hoi An, Vietnam, a port town and UNESCO World Heritage site situated along the Thu Bon River, 30km south of the nearest city, Da Nang. 
While visiting the ancient town, I was given the opportunity to stay at the Four Seasons Resort The Nam Hai for three nights. After going through a hectic month, a retreat to the luxurious oasis set on the picturesque, kilometre-long stretch of Hà My Beach was just what I needed to recalibrate my senses. Aside from practising total wellness, the resort is also deeply rooted in Vietnamese culture with unique cultural influences. Hence there were so many holistic experiences to be had. Read on for a personal account of my immersive stay in Hoi An.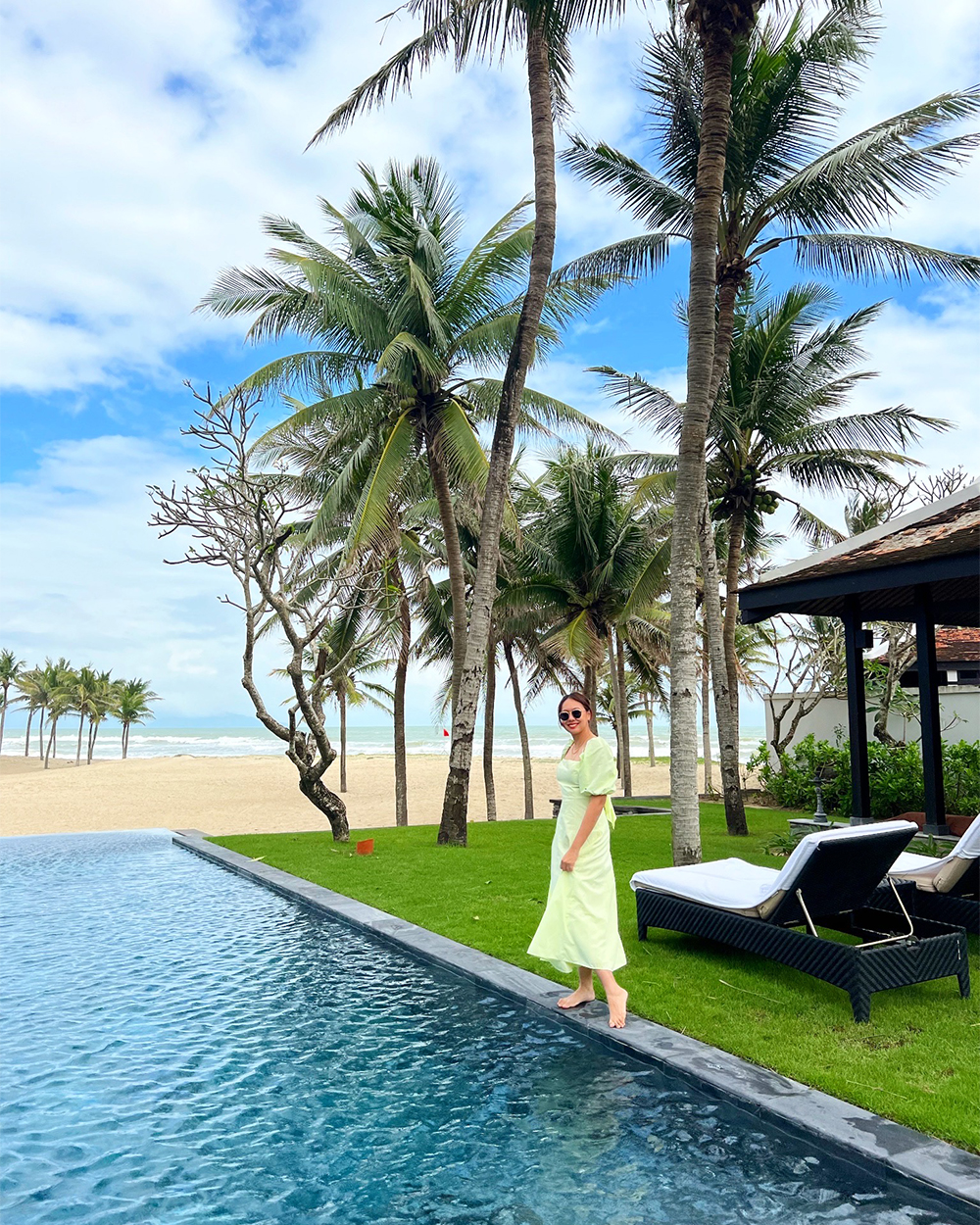 A serene stay
As with any Four Seasons establishment, expect five-star treatment upon touching down in Da Nang city. A private airport transfer was ready to pick me up as soon as I exited the Arrivals terminal. The drive to the resort took about 30 minutes, allowing me to kick back and freshen up from the three-hour flight.
The first-class treatment continued as soon as I arrived on the hotel grounds. At the reception—overlooking a stunning water feature, three vast swimming pools and the calm blue ocean—I was greeted with a welcoming ginger tea and was introduced to a personal butler who was to take care of all of my needs during my stay.
Inspired by a 2,500-year-old history, the resort is designed after a dramatic play on wind and water and the grandeur of the Tu Duc royal tombs of Hue. With 100 villas in total, each features an outdoor shower, terrace and expansive indoor and outdoor living spaces.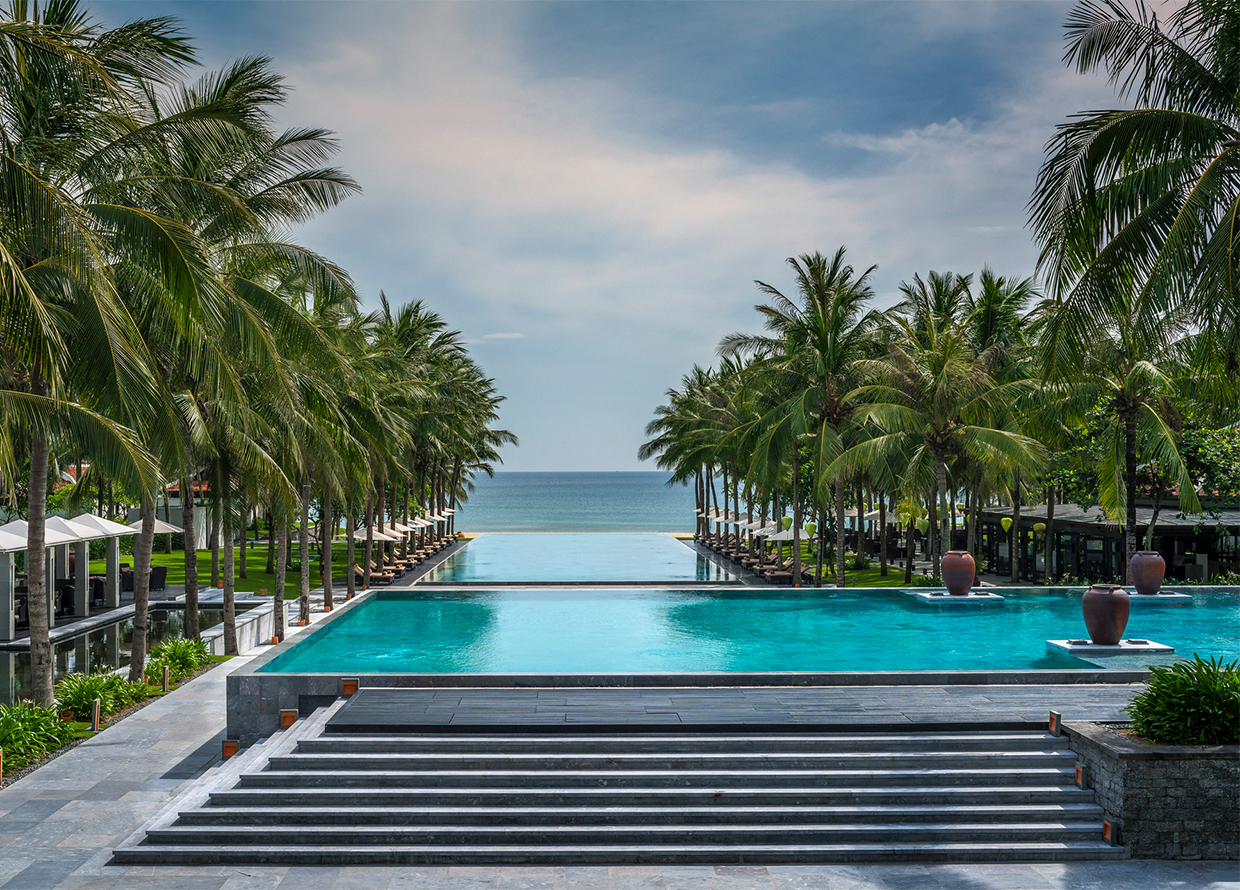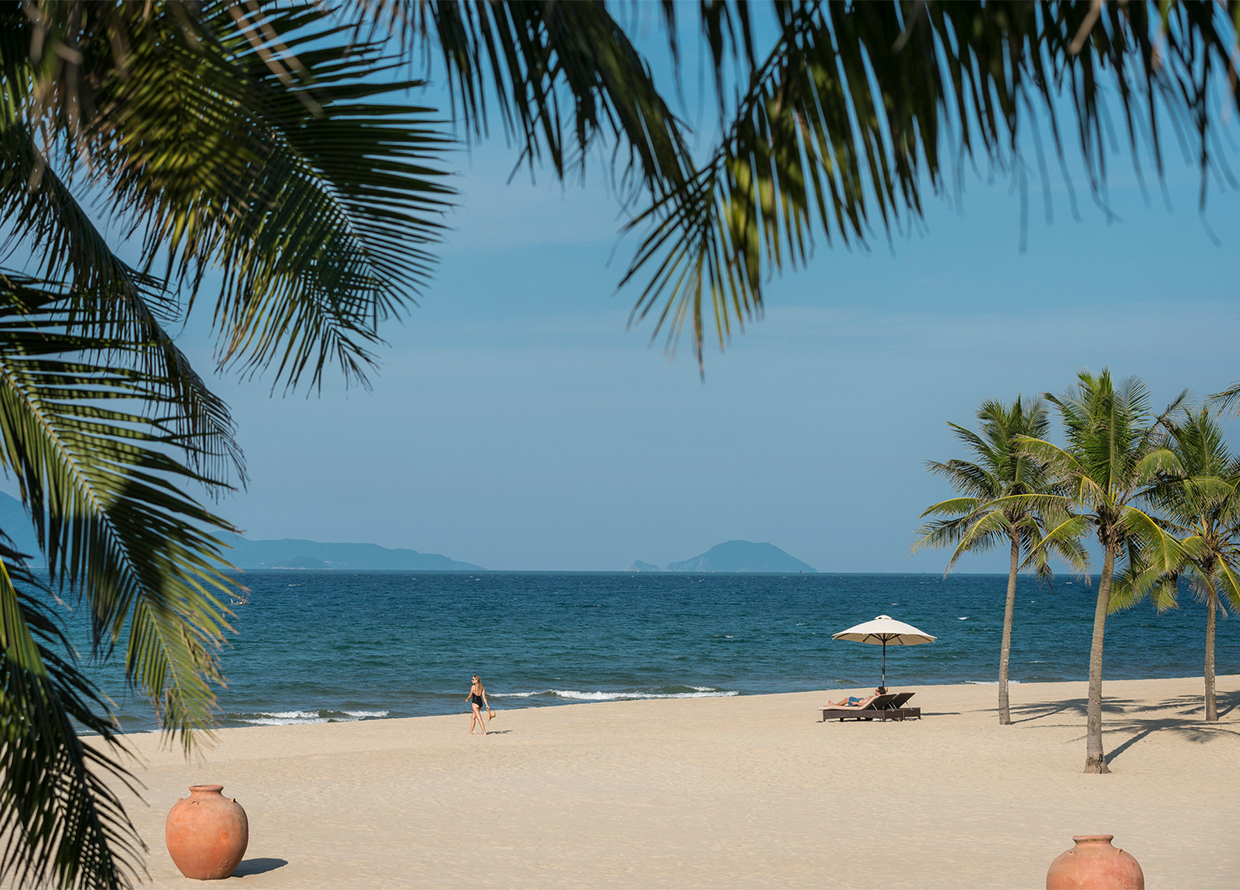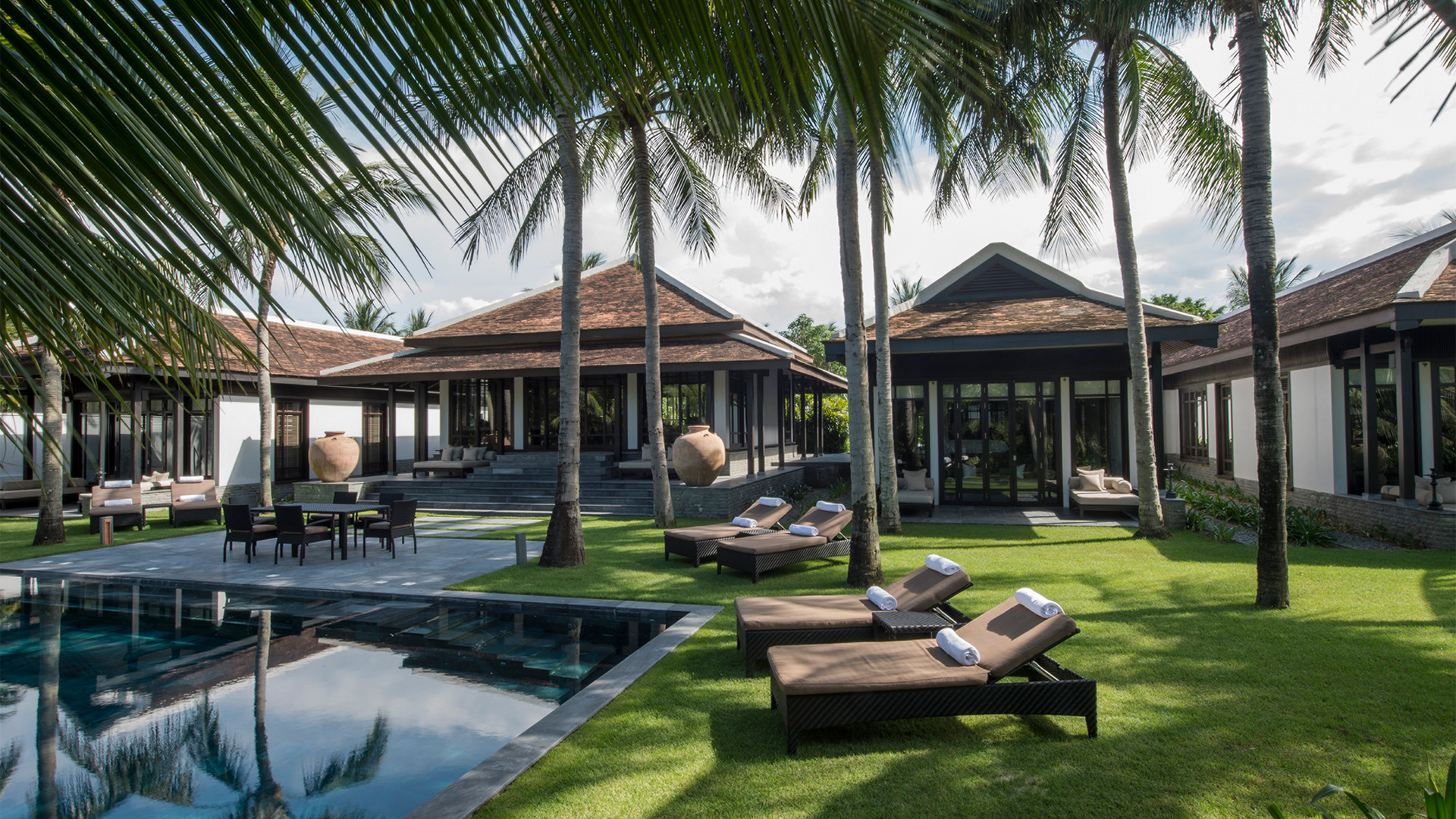 After checking in, I got on a buggy to my one-bedroom pool villa, and its beauty and perfection completely floored me. The private 2,691-square-foot paradise offers a courtyard garden, a living and dining room, and a separate unit for the bathroom and master bedroom, overlooking the beach and the sea. Think ultra relaxation for the mind, body and soul without even having to do anything other than just being present in the moment.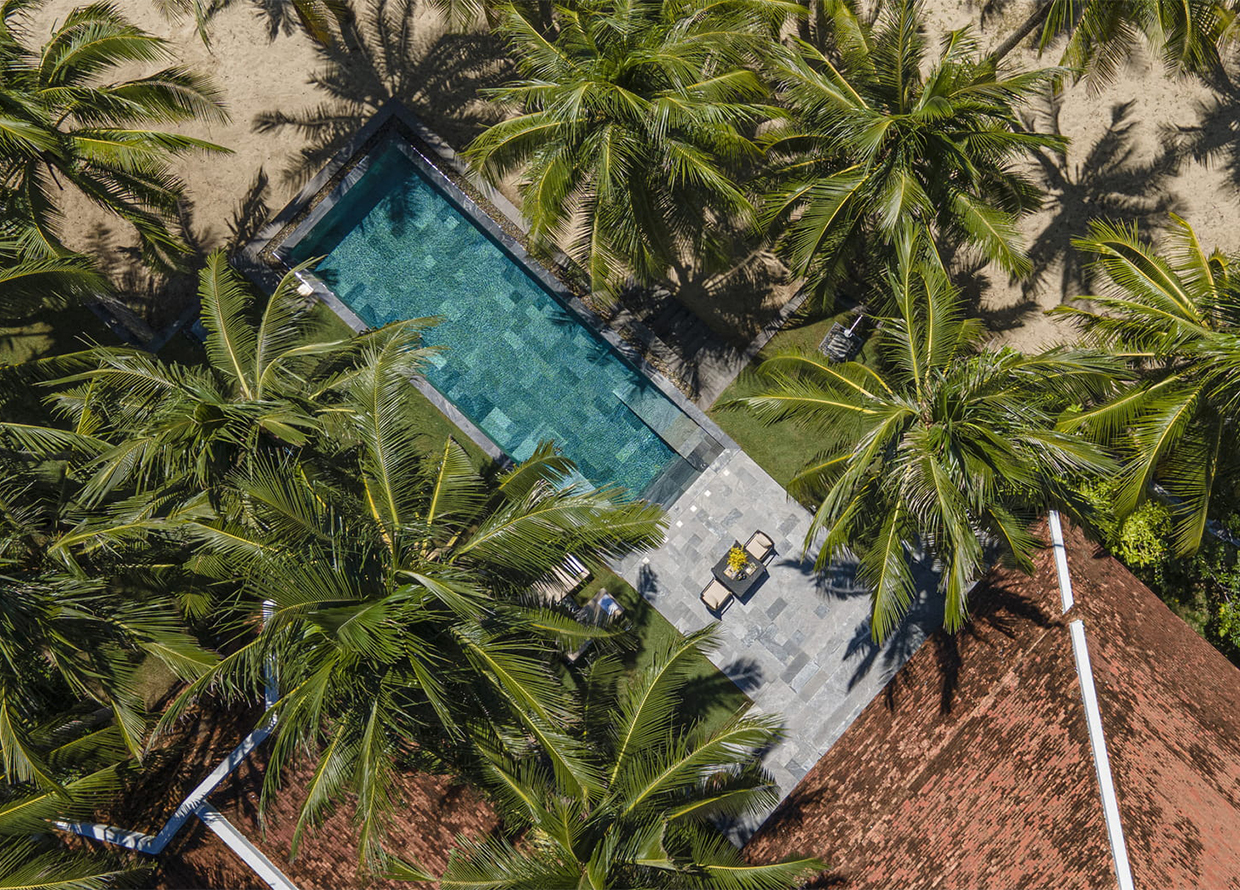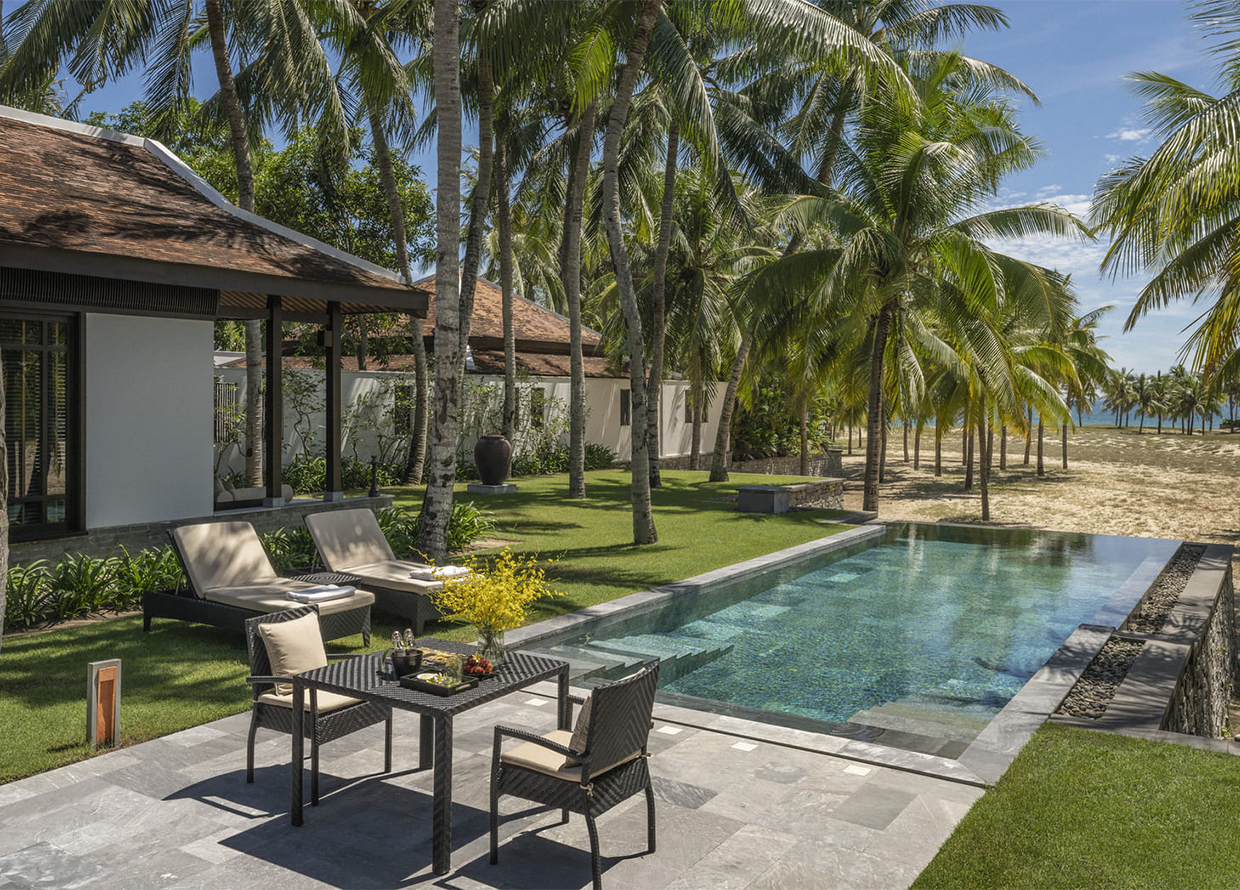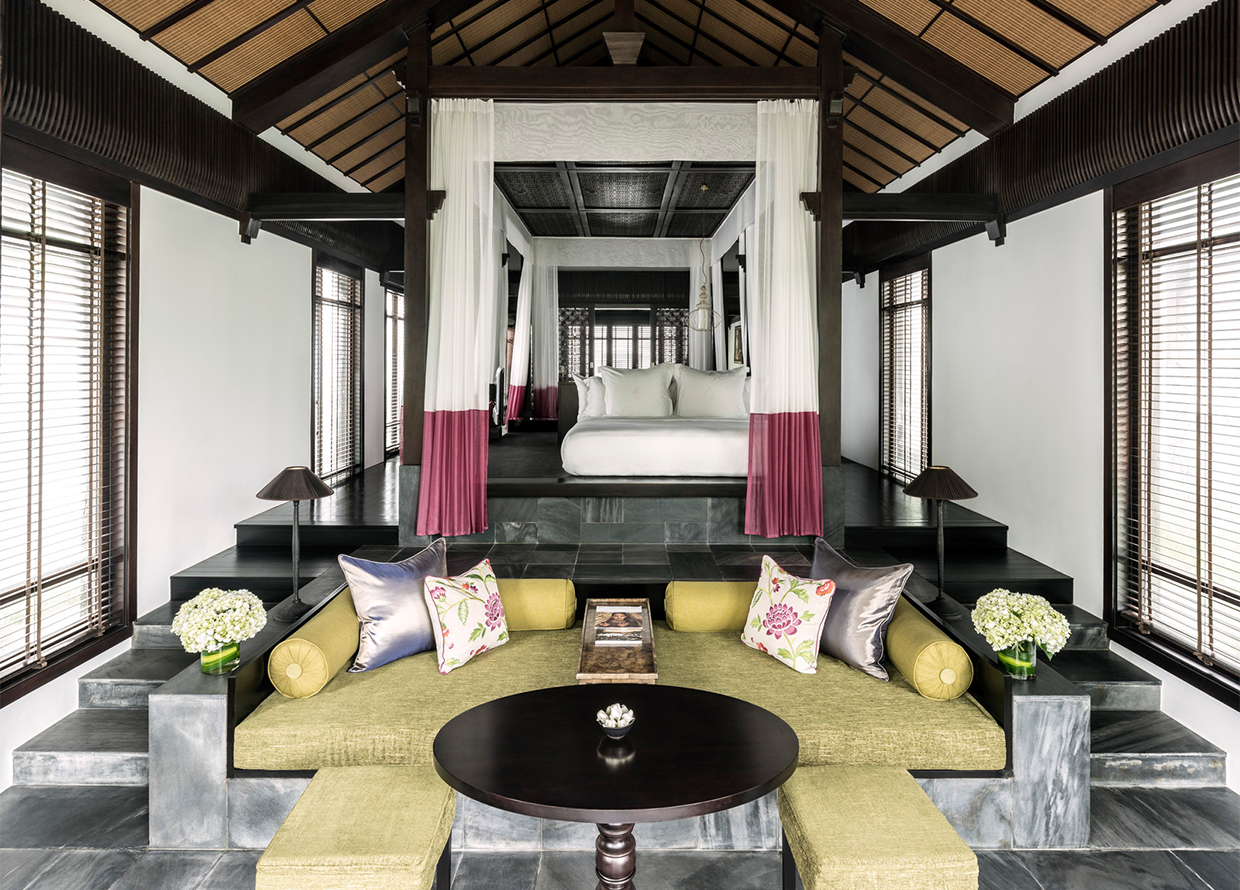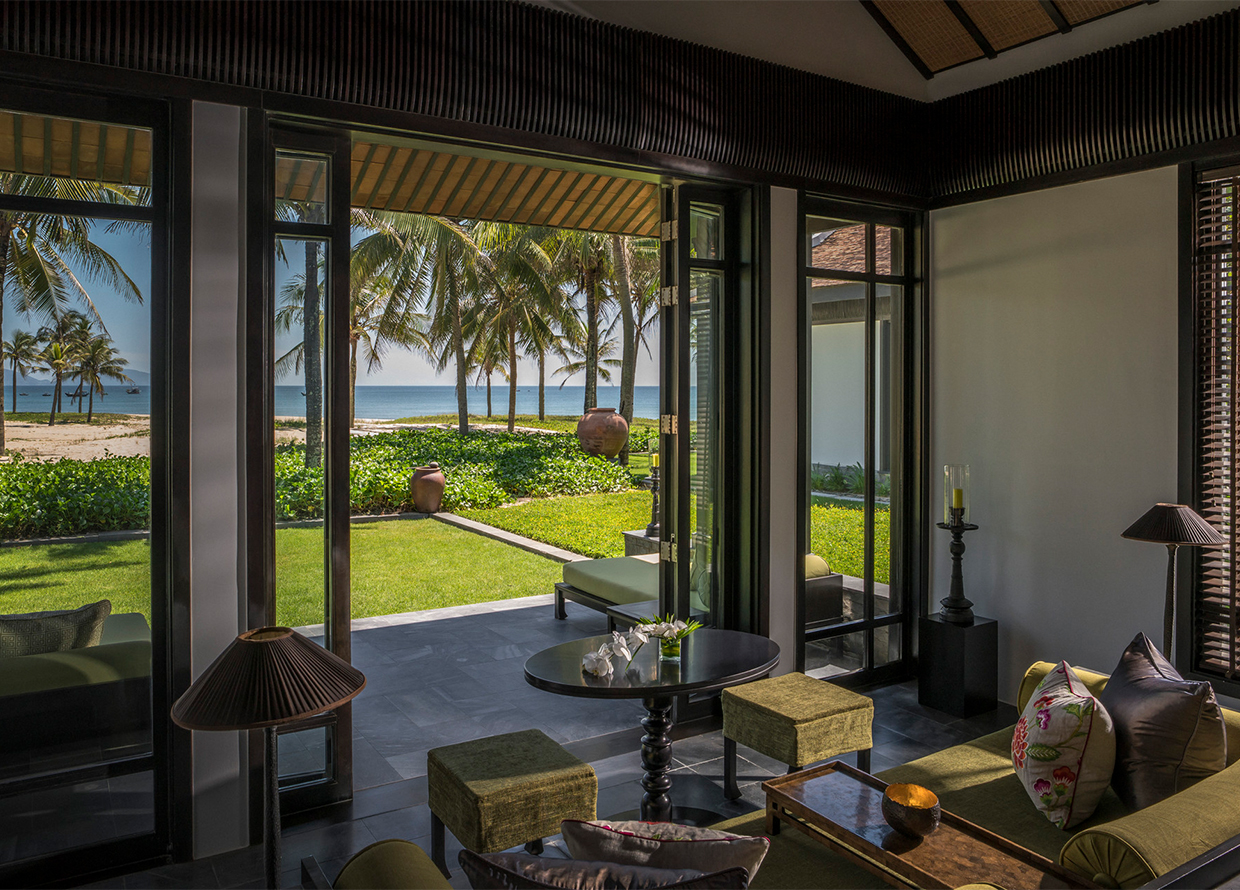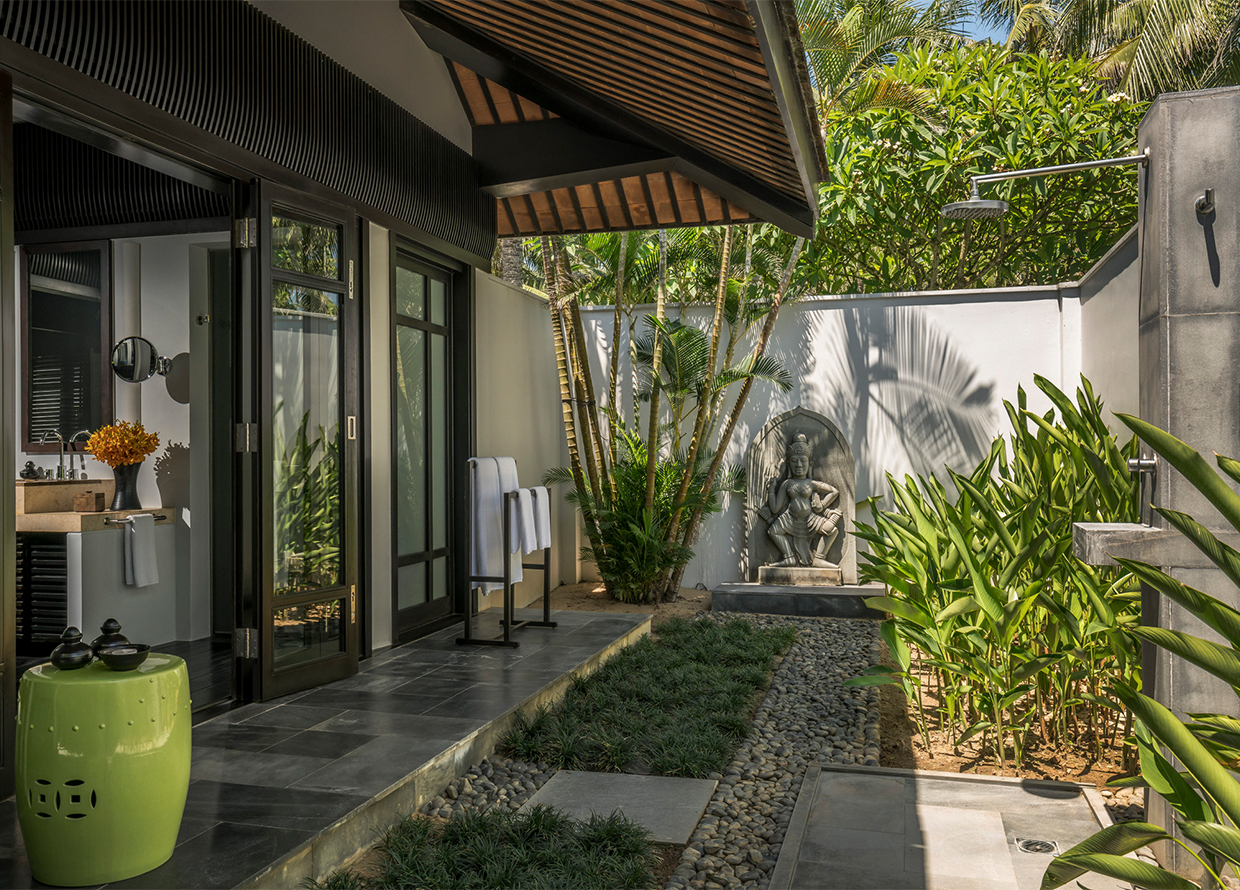 Total wellness
Despite already being content by staying in, I had an itinerary planned with wellness in mind throughout my stay. To kick-start it, I headed to the Heart Of The Earth Spa to participate in the 'Goodnight Kiss to the Earth' ritual. Focusing on mindfulness and the body's healing in all of its treatments, the spa is truly the heart of the hotel. 
For this ritual, I was required to take a moment to thank the Earth for all it has done and write a letter with manifestations for the year. Then, the letter was released into the spa lagoon inside a paper lantern. The peaceful session removed all sense of stress and self-doubt that I was feeling, and I'd like to recommend it to the city dweller who has not been in touch with nature in a while.
Another indulgent wellness activity is the Five Elements Bodywork Spa treatment, which, to be completely honest, had me in a deep sleep as soon as I hit the bed. Yes, it was that relaxing. To sum it up, the full-body massage targets the five elements in the body—earth, water, fire, air and sky—to improve circulation, metabolism, mental wellness and physical well-being. It does so by stretching, palm effleurage, thumb slide and knuckling. The treatment began and ended with the harmonic sound of crystal singing bowls, and I remember feeling light and rejuvenated when the session was over.
Aside from those specific treatments, the overall resort evokes a sense of serenity, intimacy and seclusion that's important for one's emotional health.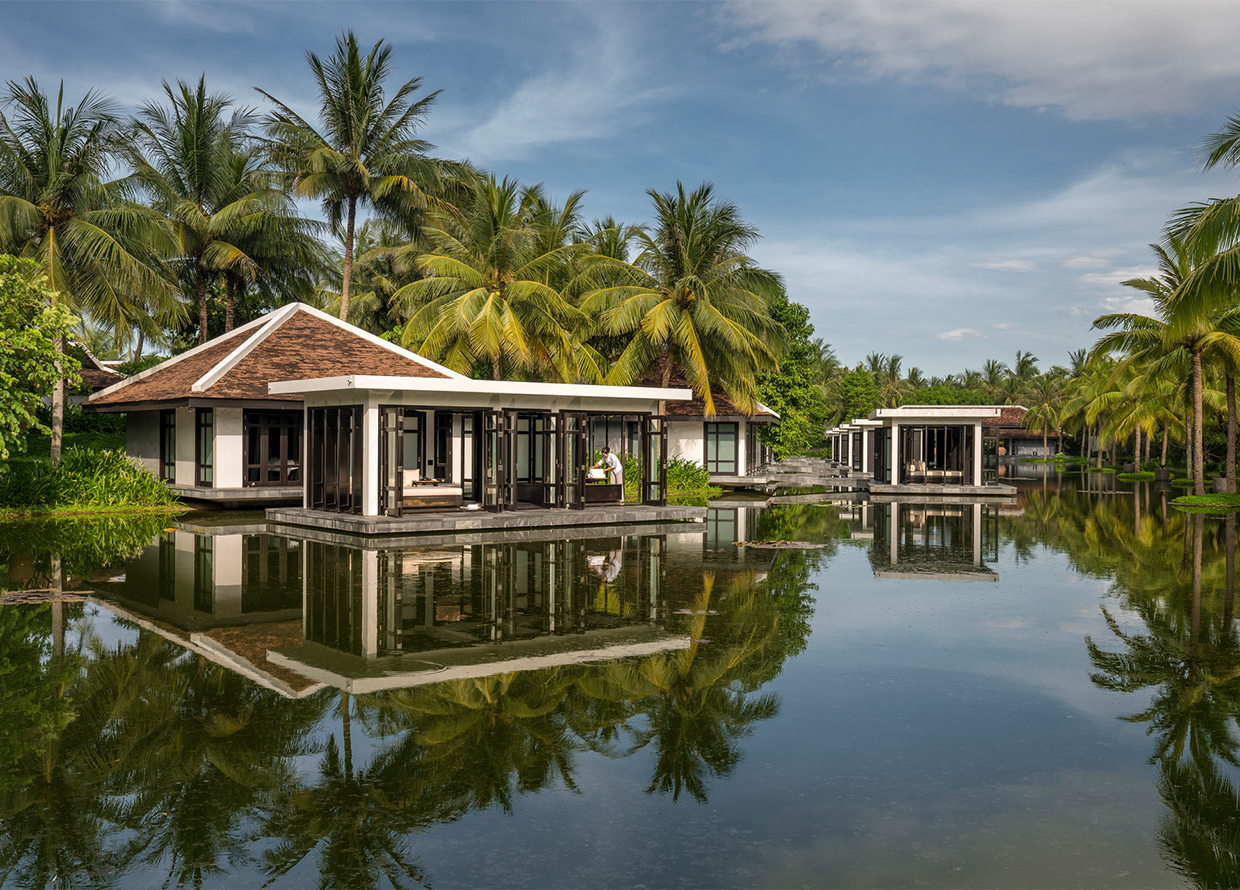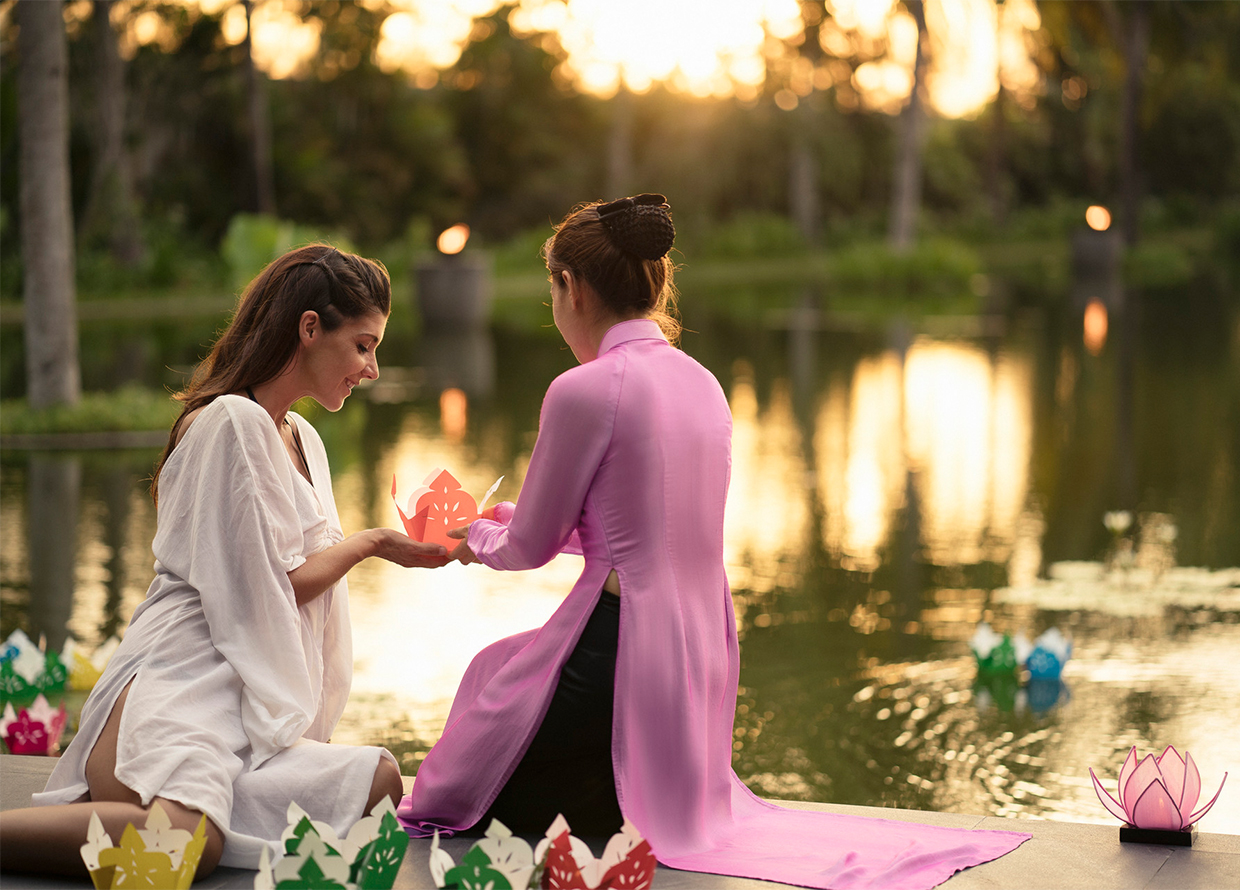 Cultural experiences
As I said earlier, Hoi An is blessed with cultural wealth and what better way to immerse in it than with the food? One of the activities I did there was a cooking experience at The Nam Hai Cooking Academy. The session started with a visit to a local farm to learn about the disappearing art of traditional rice paper making. The detailed process involves soaking rice in water and grinding it to liquid milk using a stone grinder. The smooth milk is later poured into a hot steamer (in a circle shape), and a thin rice pancake is formed once it's cooked. You'll then need to leave it out to dry for a few hours before you can pack it to bring it back with you. The method may sound simple, but it requires a lot of patience and hard labour.
Afterwards, we returned to the resort, and the resident Chef Tran taught me how to cook three dishes—a Vietnamese mango salad, fried spring rolls, and Pho rice noodle soup. Given my limited kitchen skills, I was tasked with chopping ingredients in a fun and interactive step-by-step lesson that was followed by a satisfying lunch as a result of our dishes.
Learn more about the menu and booking a Cooking Academy session here.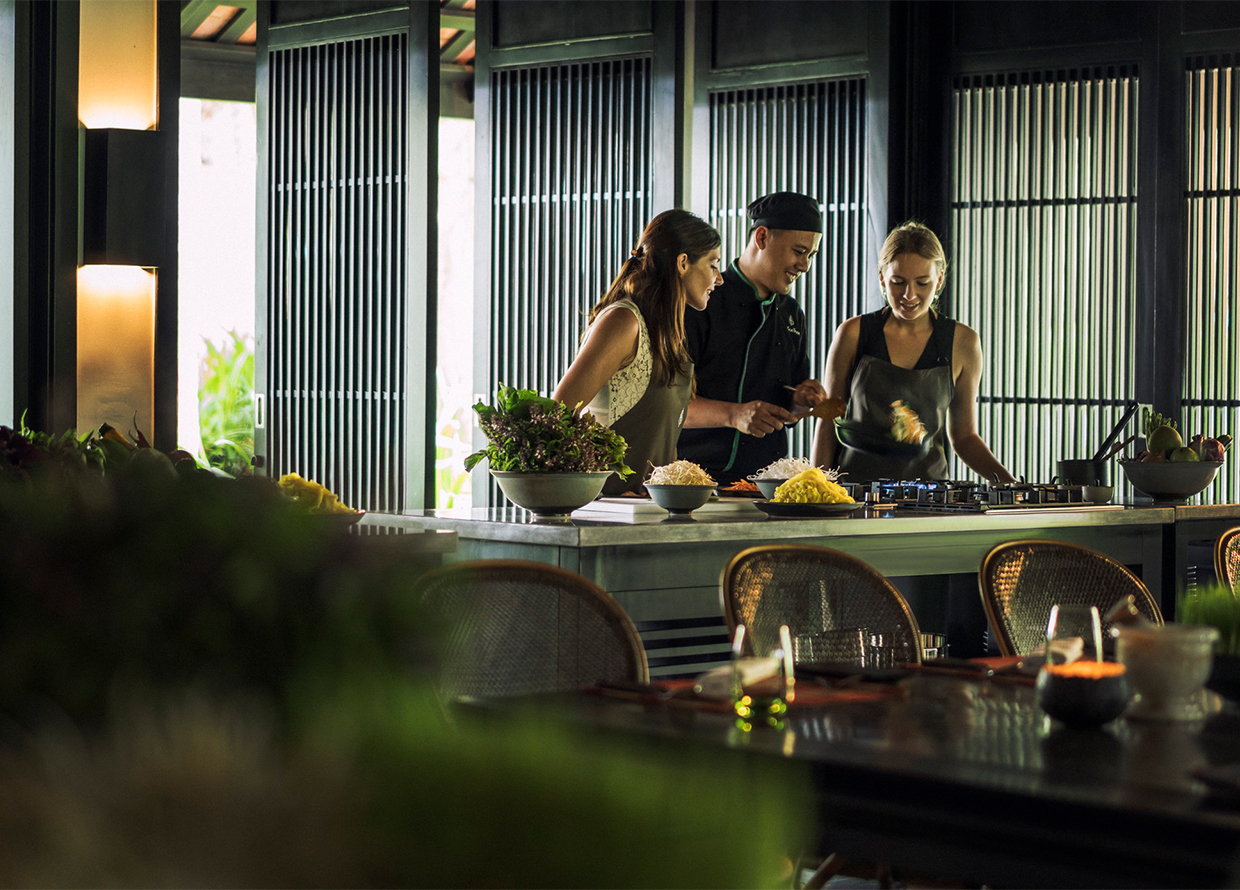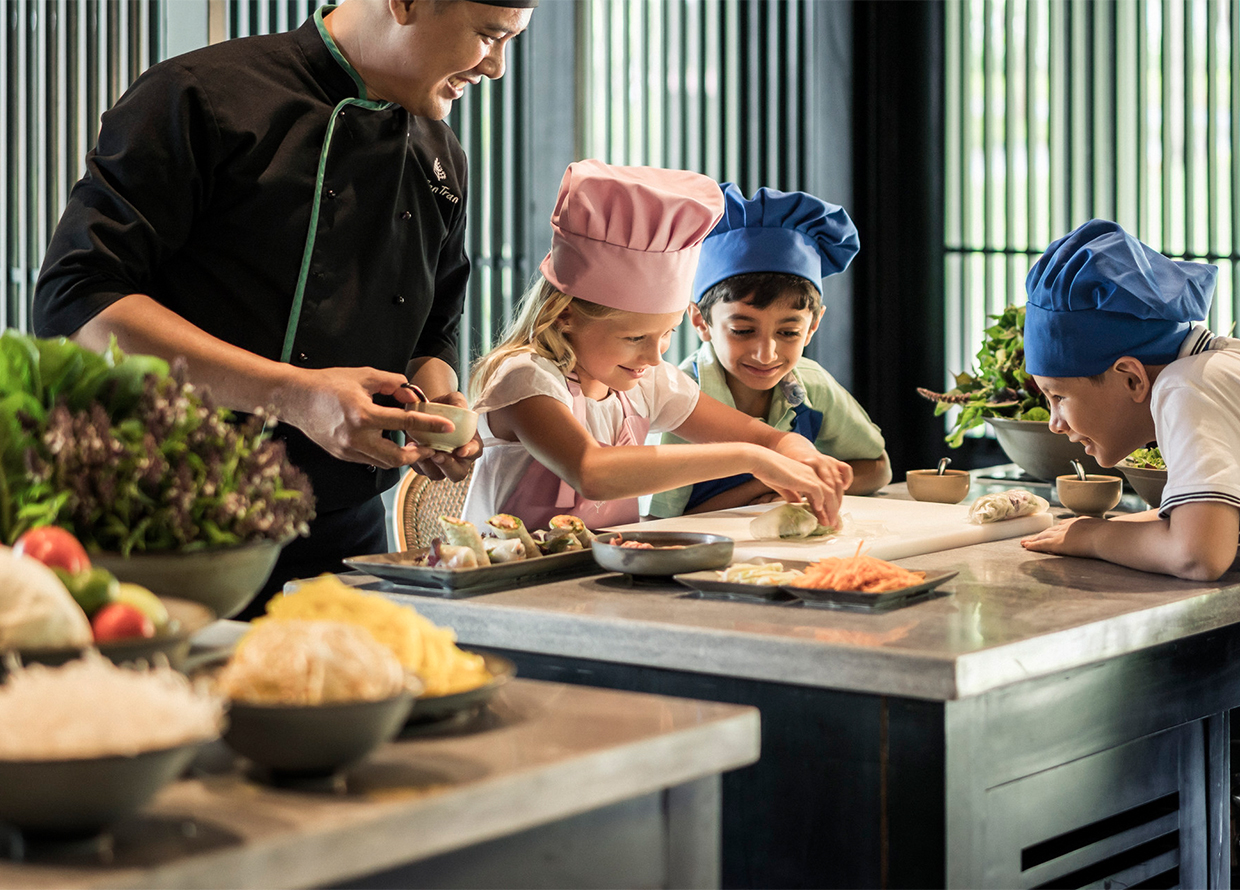 Discovering Hoi An
If you're interested in learning about the multifaceted Vietnamese ethnicities, drop by the Réhahn Precious Heritage Museum and Art Gallery in town. The Hoi An-based French photographer has travelled throughout the country on a quest to discover as many local ethnicities and cultures as there are in Vietnam. Known as the photographer that "captures the souls", Réhahn is recognised for his portraits of landscapes, and emotions. Currently, the museum showcases up to 54 ethnic cultures and their traditional tribal costumes, and Réhahn will continue his journey to find more throughout the country. The gallery is a must-visit if you're a history buff who loves to go beyond your roots.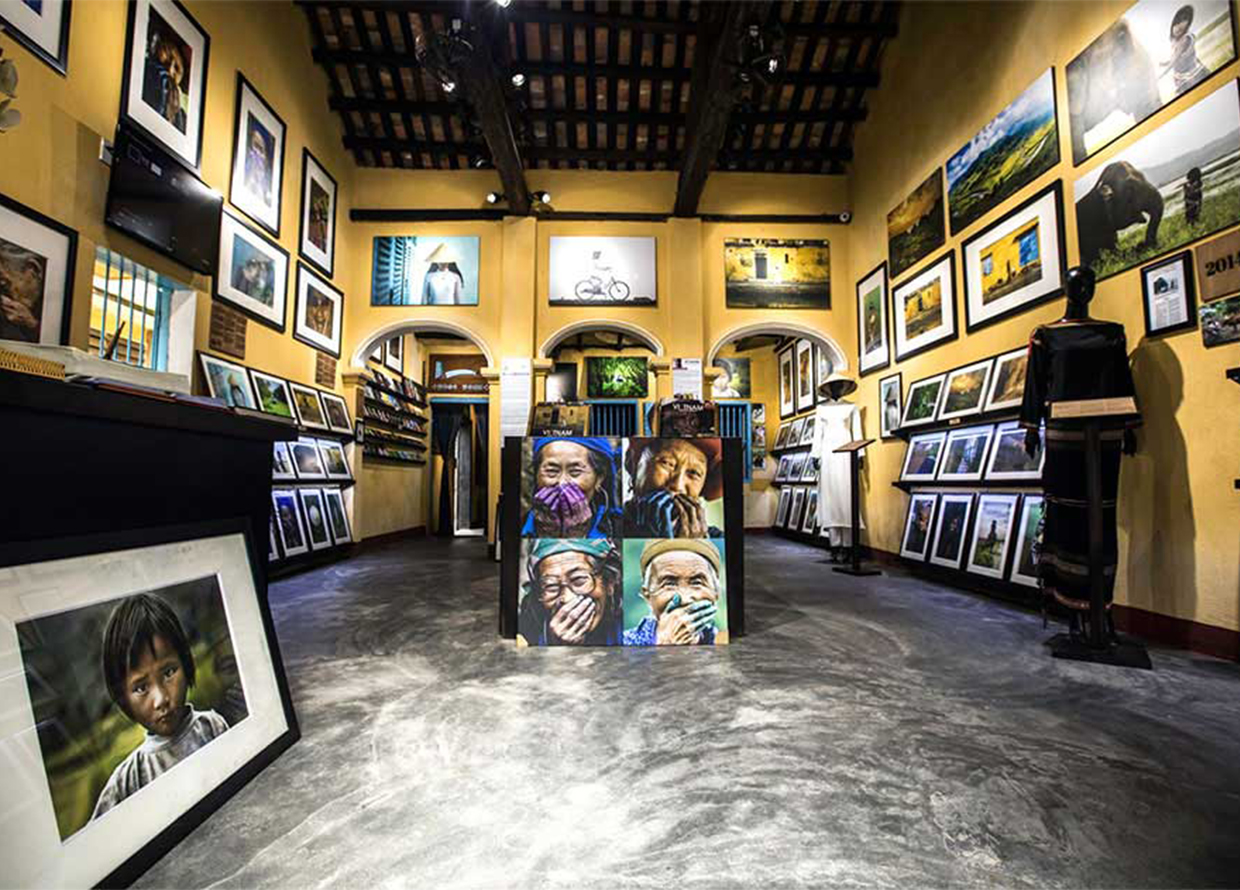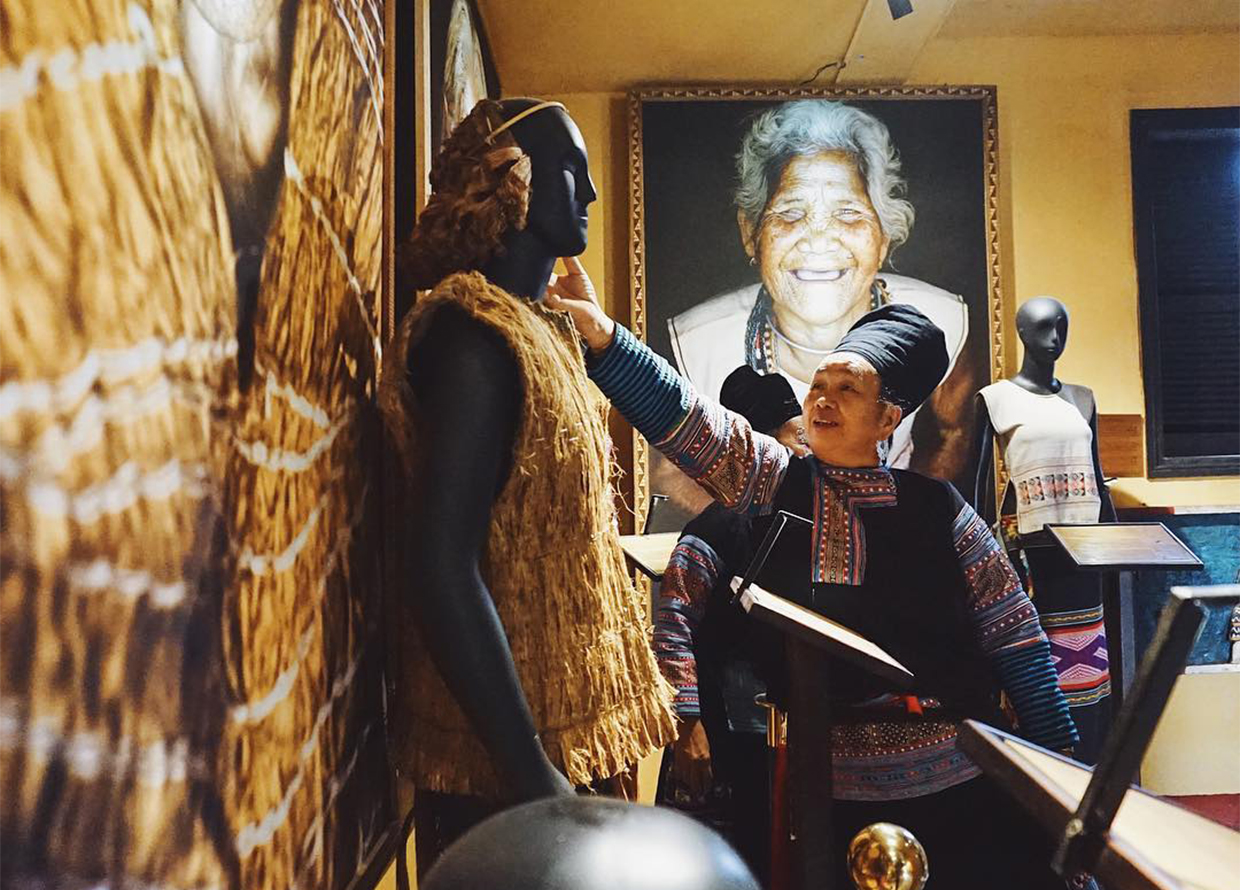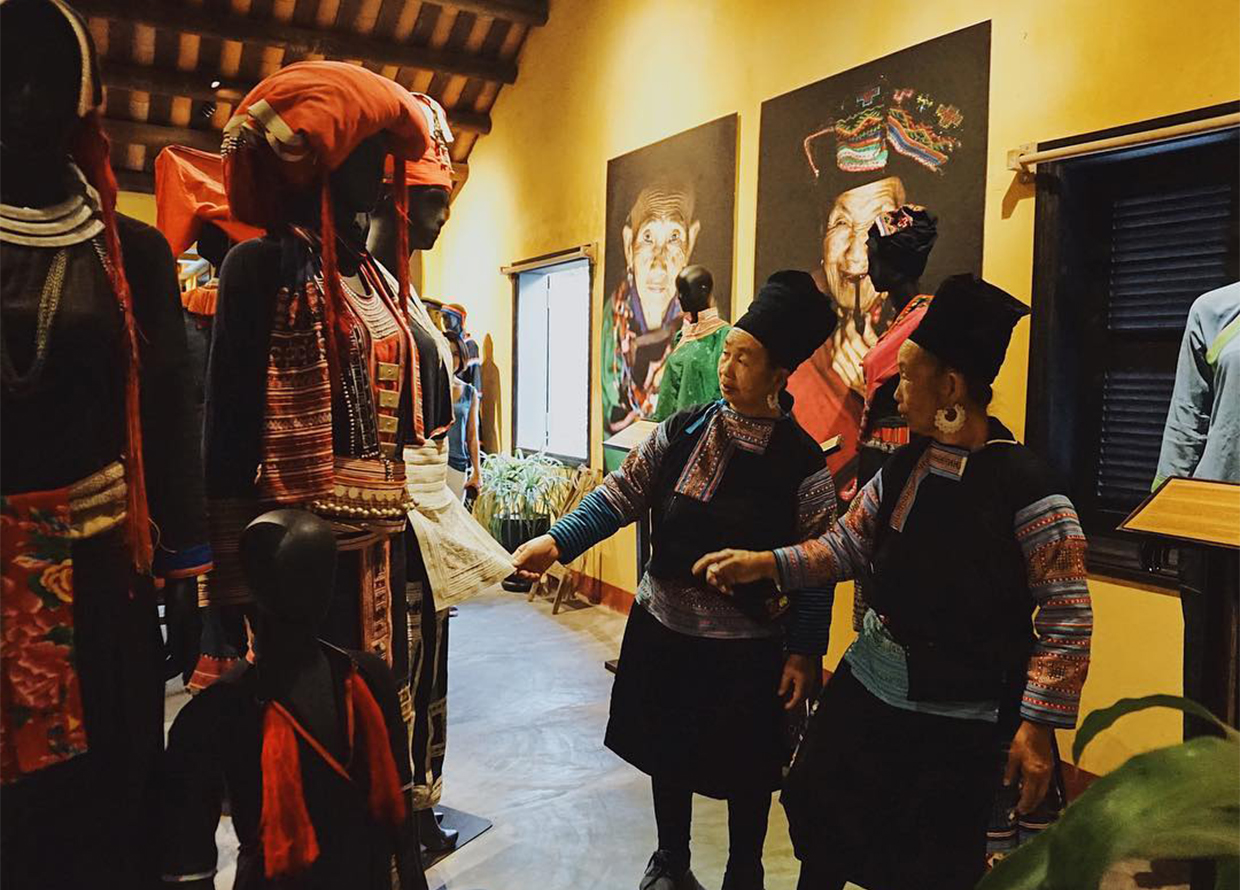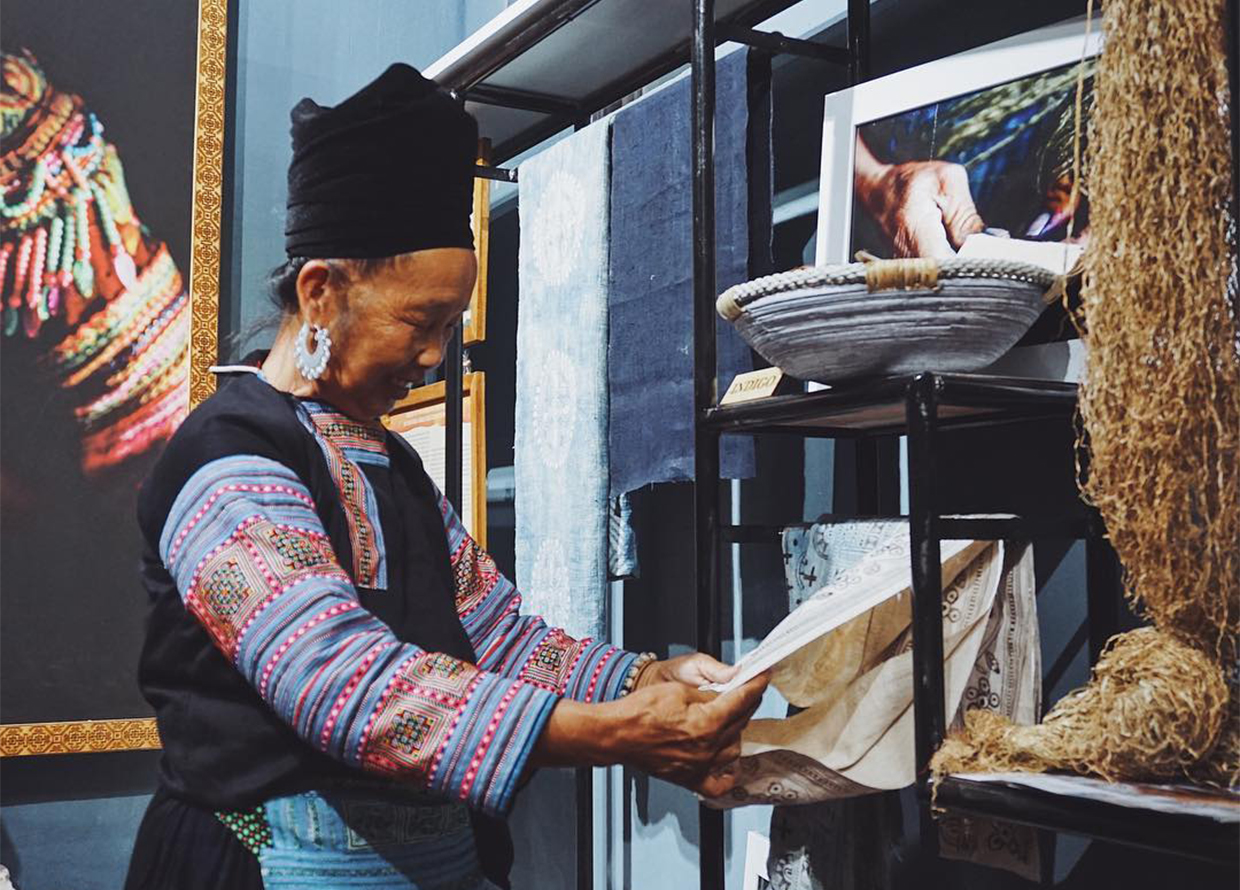 Touring the town
Hoi An is a glorious town with old-world architecture and lantern-lit streets, named a UNESCO world cultural heritage site in 1999. Unfortunately, due to its location around the beautiful Thu Bon river, floods often happen during the rainy season, and I was there just as the water was receding from the roads due to the heavy rain the night before. The best way to discover the small town is by walking around and checking out the extraordinary cultural monuments, churches and museums to learn about its past.
A night to remember
If you're looking for a night activity, whether on your own or with your family, head to the Hoi An Memories Theme Park to watch the 'Real World' show. It's a huge-scale live performance worthy of a national day celebration. Taking place on one of Vietnam's largest entertainment stages, the show tells the 400-year-old story of Hoi An's traditional city, but with over 500 actors dancing and singing, modern staging techniques, impressive lighting technology, current audio effects, impressive props and special stages featuring the ocean and mountainous sceneries. The show was truly mind-blowing and exceeded my initial expectations.
Getting to the Four Seasons Resort The Nam Hai
If you, too, would like to experience the beauty of Hoi An, our national airlines— Malaysia Airlines, AirAsia and Batik Air—all have direct and transit routes to Da Nang, Vietnam. For more information about the resort, visit here.
For more travel stories, click here.
| | |
| --- | --- |
| SHARE THE STORY | |
| Explore More | |