Some called it the Island of Gods, some, Island of Peace, and some, Island of Love. Above all, Bali is known as a tropical paradise rich in culture, spirituality, natural landscapes of blue and green, food, shopping and island resorts. There is something for everyone: the adventurous; the beach bum; the foodie; the shopaholic; the kind of traveller who either wants to visit every cultural and tourist site or just laze around; the old; the young; the couple—you name it.
One thing that most visitors can agree, however, is the unfailing hospitality of the Balinese people who are ever so willing and patient to help and welcome you. It didn't take much to convince us that our #BuroGetaway (upgraded from last year's #BuroRoadTrip) should whisk us to Bali. After enjoying a slice of paradise for 4D3N, we're back with a full account of some of the best places to consider for accommodation, where to eat and shop, what to do, and so much more. You can also watch the highlights of our trip in the video above which we shot with the handy Nikon D5600.
WHERE TO STAY
Luxurious island resorts are aplenty in Bali but for a party of eight, we opted for the villa life. Using HomeAway Asia, a social e-marketplace for vacation home rentals, we found Villa Theo with its five air-conditioned en suite bedrooms, a 20-meter swimming pool and a dedicated staff for all our needs. We loved the peace and privacy of the property yet it wasn't too far from the heart of Seminyak (it's a ten-minute drive). You can check out our review here.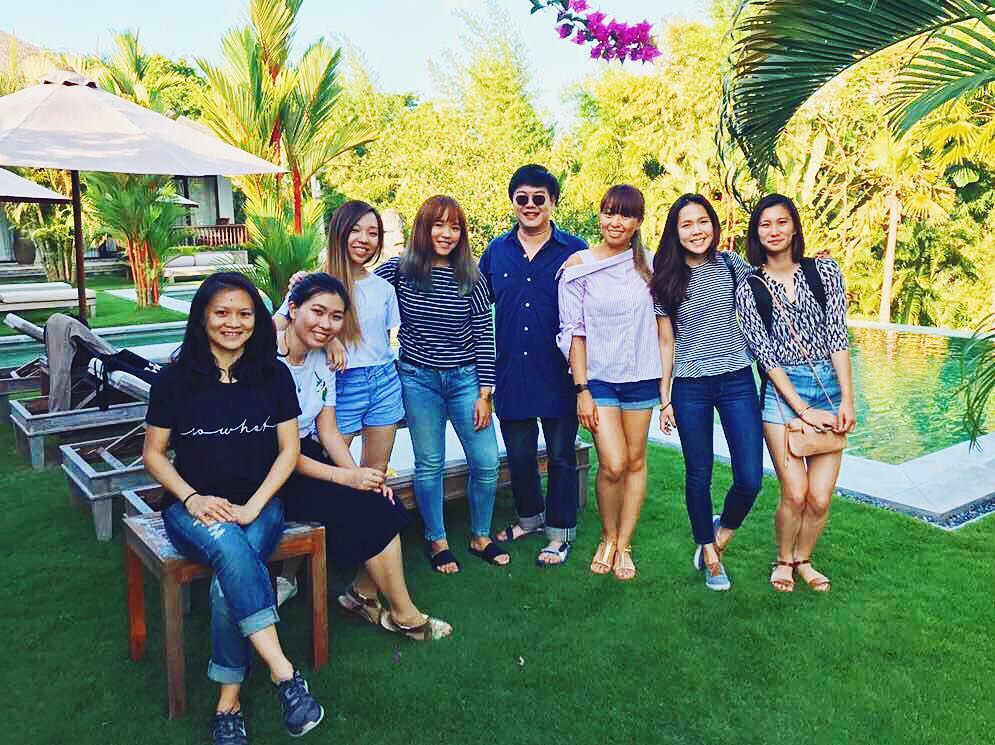 For smaller groups or if you prefer staying at a hotel, there's Katamama located at the heart of the beach and next to Potato Head. It's a gorgeous boutique hotel where almost every detail has been personally designed and customised. The W Bali Seminyak and Alila Seminyak are also grand choices, though the former takes a more colourful approach to its elements while the latter, a minimalistic style. Although we didn't stay there, we spent two wonderful evenings at their respective bars—Woobar and Beach Bar—enjoying cocktails and watching the sunset.
WHERE TO EAT
When it comes to food, there are endless things to eat and places to try while in Bali. For modern Indonesian dishes with a twist, we tried Sangsaka on our first night. Set within the Seminyak-Kerobokan neighbourhood, the ambiance was intimate and the dishes were both playful and tasteful.
On the opposite side of the spectrum was Bikini Restaurant. Everything about it was Instagram-worthy and each dish presented (order the "Feed Me" option where the chef will surprise you with the dishes) intrigued and amazed.
For brunch (or even lunch), there's no better place than Sisterfields (which incidentally is under the same management as Bikini Restaurant). The Brioche french toast (and its accompanying matcha custard, banana and yoghurt sorbet, banana crumble and Canadian maple syrup) was perfection. The Acai berry bowl was refreshing. Coffee is amazing. Also, please order the polenta fries sprinkled with parmesan and truffle aioli sauce on the side.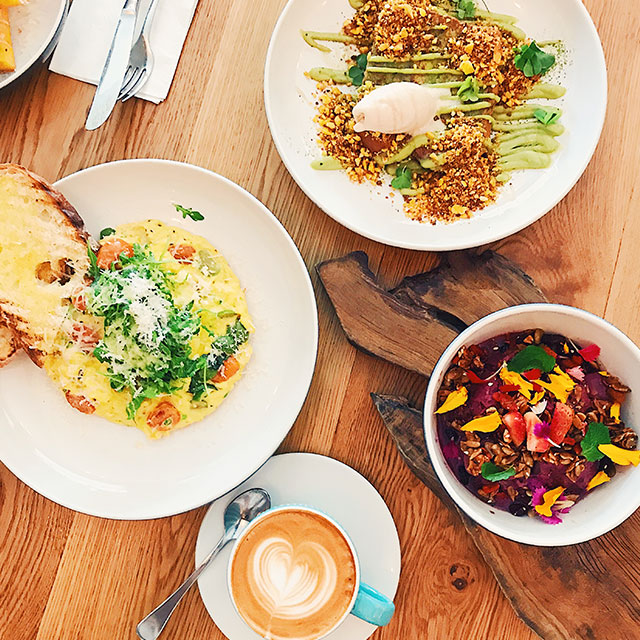 If no trip to Bali is complete without eating babi guling, then head straight to Ibu Oka. Another worthy place to check out that has been popular on Instagram is Mad Pops for its coconut based ice cream. Of course, if it's not your first time to the island and you've tried almost every recommended place in town, we've whipped up a list of brand new eateries to check out here.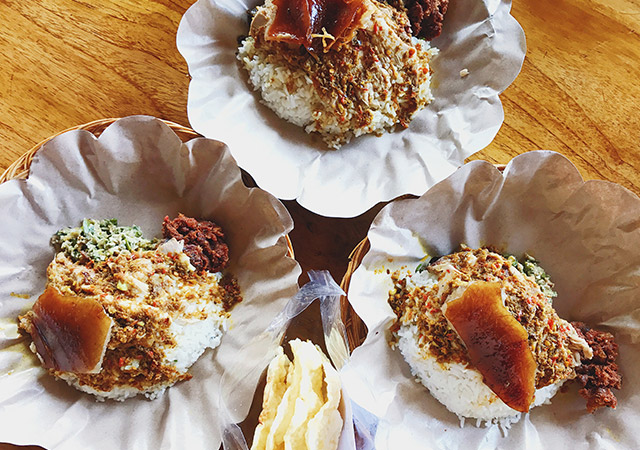 WHAT TO DO
The question is what can't you do! It's pretty common to check out the nightlife and go bar-hopping while in Bali but what about actually learning to make your own concoction? Katamama's bar called Akademi offers exciting cocktail-making classes for the intrigued and our Deputy Editor Gwen has given an account of the session here.
Another colourful experience we had was at Tarum, a natural dye factory located in between Seminyak and Ubud. There, we learnt the process and participated in a natural dye workshop where we 'designed' our own scarves. Read our review here.
Adrenaline junkies, there are plenty of things catered to you as well. From bike tours around the Ubud rice fields to trekking up Mount Batur to learning how to surf, we've put together a list of adventurous activities for you here.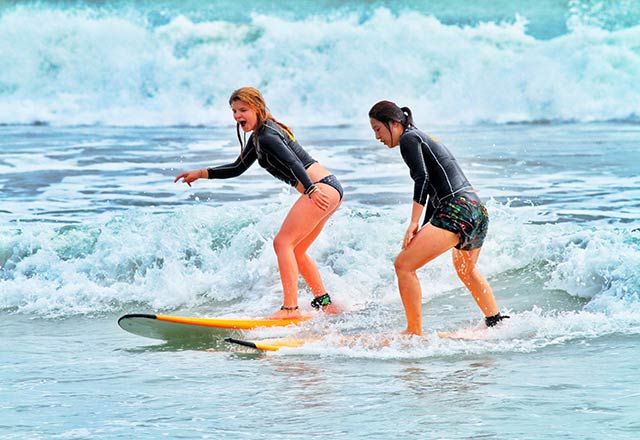 Make sure to spend a day (or two!) dedicated to rejuvenating your body and soul. We know there are a lot of spas in Bali so we went ahead and reviewed two: Away Spa and Spa Alila.
WHERE TO SHOP
There are plenty of boutique shops along the main street of Seminyak that will tickle one's fancy but it's the homeware havens that really caught our eye (#interiorgoals). We particularly frequented Kim Soo, especially because the shop also has a cafe (with a wonderful cake selection)!
If you have a keen eye for ceramics, journey a little further to Ubud where Gaya Ceramics is located. Custom-tailored and hand-thrown, the art of it is just breathtaking. For something shiny, Bali has throngs of places that offer exquisite Balinese jewellery.
Related stories:
Alila Seminyak: understated elegance in Bali

6 of Bali's secret beaches (until now)
| | |
| --- | --- |
| SHARE THE STORY | |
| Explore More | |