Aerial yoga is known to be more fulfilling and calming than other forms of yoga. It is also more effective because it takes more effort to balance yourself on a hammock in an elevated position. Aerial yoga also promotes proper posture and alignment through relaxation instead of effort, which will help the decompression of the spine.
As aerial yoga is starting to make its appearance in many luxurious resorts, here are our top picks to consider for your next serene escapade.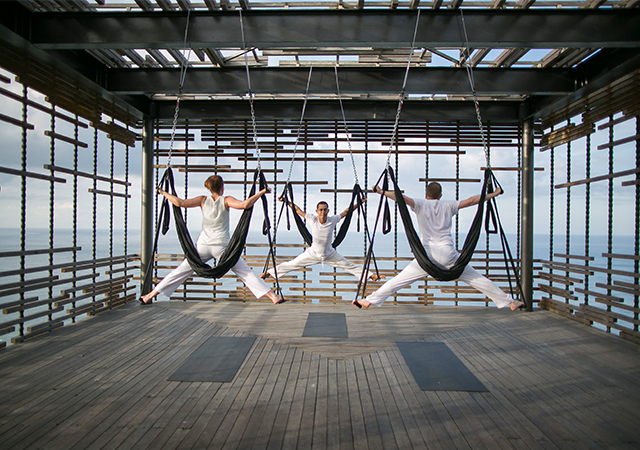 In the resort's beautiful Sunset Cabana that floats above the cliff edge overlooking the Indian Ocean, guests will be guided through aerial positions by Alila Villas Uluwatu's resident yogi, Nyoman Warta. With 15 years of yoga-teaching experience, Nyoman is known for his gentle and grounding connection and thoroughness in teaching yoga. Each class is customised to meet the needs of the student and to reach a deeper level when required.
2. Four Seasons Resort and Club Dallas at Las Colinas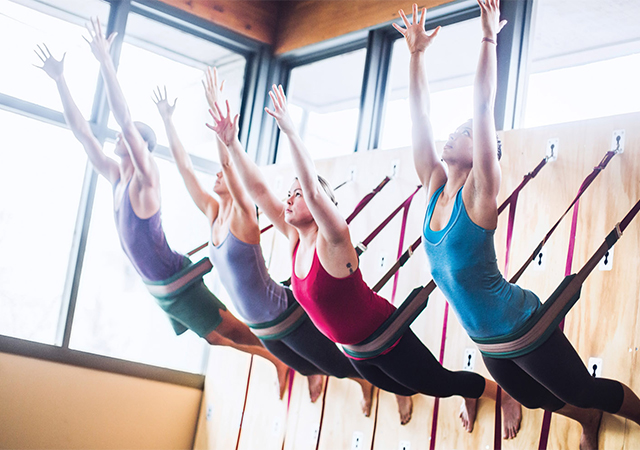 Texas' leading resort destination now offers this relaxing exercise for its sophisticated travellers. The facility dedicated to fitness, beauty, health and wellness has been newly rebooted and revitalised and guests can also participate in other beneficial health activities such as Zumba and TRX. A custom-designed clinic space is also available for guests to received personal nutrition consultations.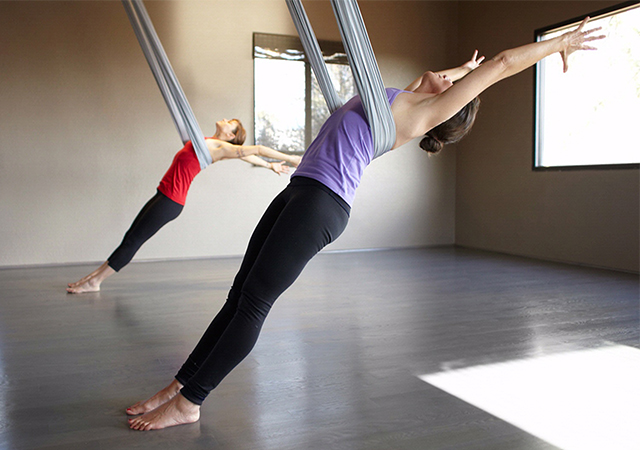 Experience the calming beauty of aerial yoga at the award-winning Miraval Resort and Spa that is dedicated to opening eyes, minds, and hearts. Situated in the idyllic land near Tucson's Santa Catalina Mountains, the resort offers extravagant views of the surrounding mountains and beautifully maintained natural environment, making it the perfect location to enjoy the calming exercise.
4. Creta Palace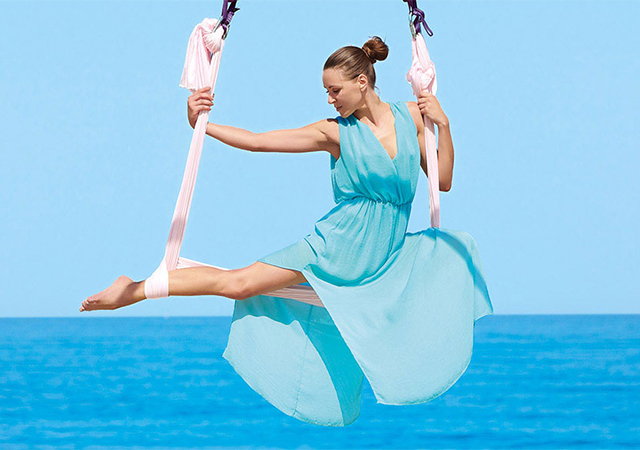 Situated in the Greek islands is the beautiful Creta Palace, a paradise of endless white sandy beach, clear blue waters and tropical gardens that look like a painting come to life. At Creta Palace, guests are able to practice aerial yoga right at the beach so that they will not miss out on its iconic beauty. The crystal clear waters splashing against the white sandy beach will also elevate the experience and inspire relaxation.