Technology
WWDC 2022: New Macbook Air with M2 chip, iOS 16 and watchOS 9 features, and more
Everything you need to know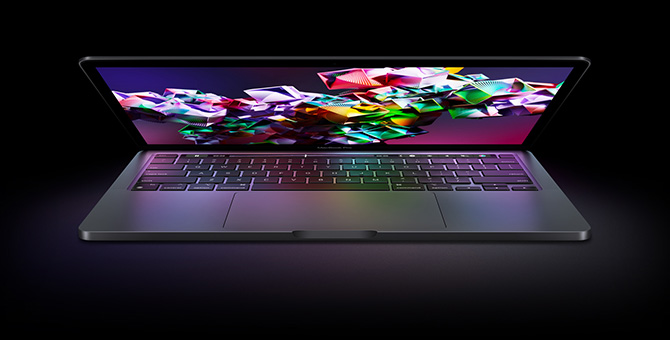 Apple hosts several events in a year, showcasing its latest technology and products. WWDC, or Worldwide Developers Conference, in particular, is often the time and place for the tech giant to reveal new software slash operating systems—and sometimes hardware too. Third-party developers even get a chance to meet and workshop with Apple engineers in various in-depth sessions. WWDC 2022 is no different, with a slew of exciting new features coming to iOS 16, macOS, watchOS 9, and the next generation of Apple silicon, aptly called M2.
We had the chance to attend the in-person event to watch the keynote (catch the replay here) at Apple Park, and here's a gist of everything you really need to know.
8 Things to know about iOS 16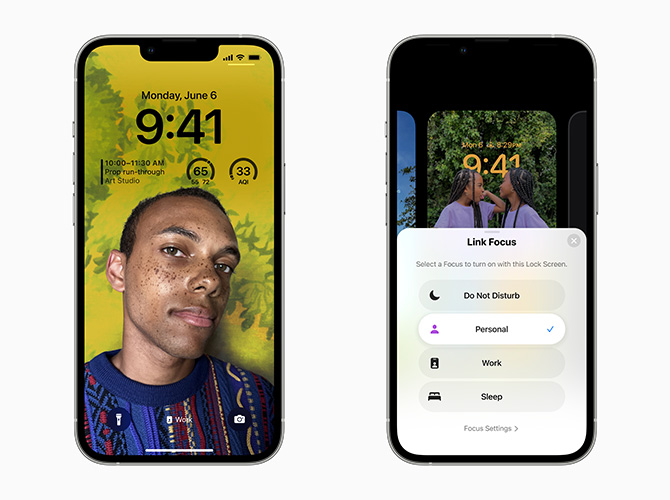 1. Lock Screen — Personalise your Lock Screen with iOS 16's multi-layered effect, which allows you to change the font and colour for the date and time. Taking inspiration from Apple Watch's complications, widgets can be added to your Lock Screen to deliver information such as upcoming calendar events and weather at a glance. There's also a new Lock Screen gallery for beautiful and inspiring options. You can easily customise several Lock Screens and simply swipe to switch between them. Further, notifications will roll up from the bottom to enhance the customised Lock Screen's viewing experience.
2. Live Activities — Also relative to the Lock Screen, this new feature acts as a widget to keep users updated on things happening in real-time, be it a workout, sports game or food delivery order.
3. Focus x Lock Screen — Sometimes, you have certain wallpapers that aren't work-friendly, or perhaps you have Lock Screens for different moods. With iOS 16, you can link the Lock Screen wallpaper and widgets to a corresponding Focus mode.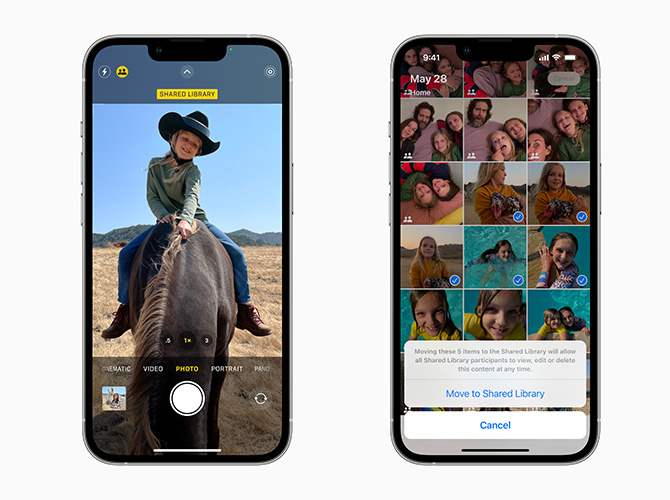 4. iCloud Shared Photo Library — Have you ever had holidays where you and your loved ones take a gazillion photos but with each other's phone? At the end of the trip, it's a hassle to take turns sending it to one another, whether you do it via Messages or Airdrop. And what about the next family gathering? Rather than using Shared Album, the new iCloud Shared Photo Library—separate from your own iCloud—is a more seamless approach, allowing access to up to six users. You can share existing photos based on a start date or people in photos. Under iOS16, a new toggle will appear in the Camera app so you can send the photos automatically, and each user will see these shared snaps in their Memories or Featured Photos.
5. Messages — Edit a sent message or undo it completely! You can even recover recently-deleted texts and mark conversations as unread. iOS 16 will also add SharePlay so you and your loved ones can enjoy synced content while texting each other.
6. Live Text — iOS 16 upgrades this nifty feature to work for video too. Just pause it on a frame and interact with the text. In addition, besides the usual copy-and-paste, you can convert currency, translate text and more.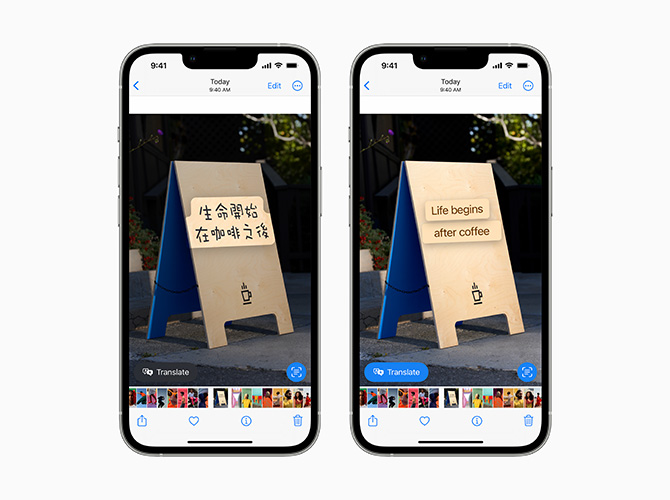 7. Fitness app — Don't have an Apple Watch? That's okay because the iPhone is welcoming the Fitness app, and with its motion sensors, it'll be able to track steps, distance, flights climbed and workouts. This data will then be converted into estimated active calories contributing to the daily Move goal.
8. Safety Check — For anyone whose wellbeing is at risk from domestic violence, users can take advantage of this new privacy tool that will quickly remove all access they've previously granted to others. It could entail an emergency reset or limit messaging and apps for certain people.
iOS 16 will be available for public beta in July, while the full update will be available later this year for iPhone 8 and later. For more info, visit the iOS 16 preview page.
6 Things to know about watchOS 9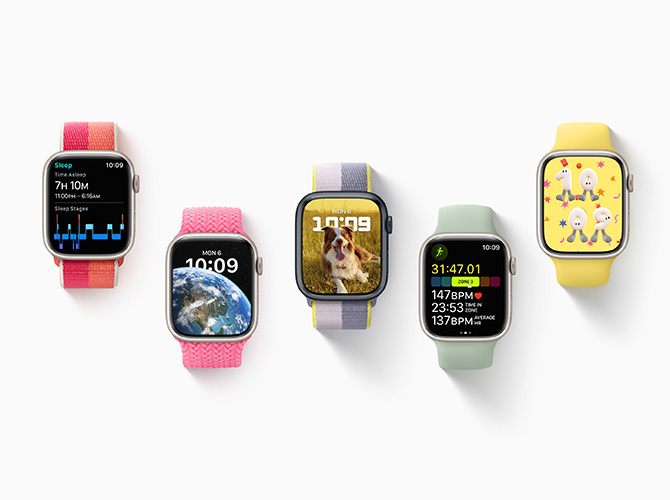 1. Lots of new watch faces — Expect four new faces to drop with watchOS9, where each comes with enhanced complications.
2. Workout App — Ever felt like the Workout App doesn't offer enough metrics? watchOS 9 delivers a treasure trove of them to help users understand their fitness needs and achieve their goals better. In-app, just turn the Digital Crown for more easy-to-read Workout Views. Heart Rate Zones is an exciting one—you can create it manually or have it calculated automatically based on the existing Health data. There will also be a new Multisport workout type, perfect for triathletes, as it'll automatically switch between swimming, biking and running.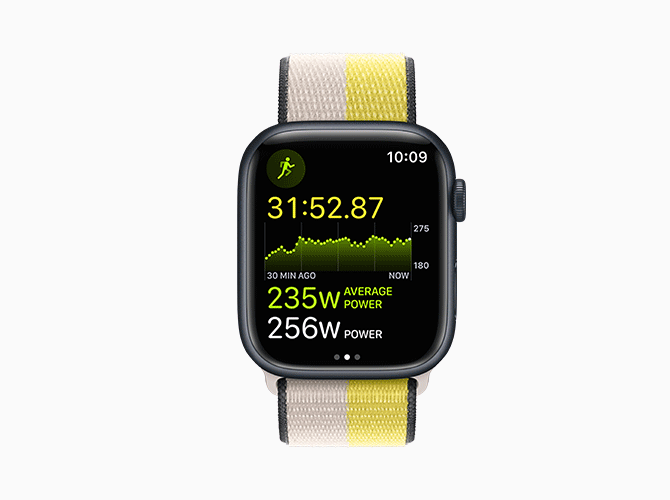 3. For runners — Running has always been big with the Apple Watch, and watchOS 9 adds new running form metrics such as Stride Length, Ground Contact Time, and Vertical Oscillation—all viewable on Workout Views and in the Health app.
4. For swimmers — Pool Swim workouts see a new stroke type—kickboard detection. Meanwhile, swimmers can check their efficiency with a SWOLF score.
5. Sleep — Tracking your sleep patterns gets more insightful with watchOS 9 introducing sleep stages, ranging from REM to Core to Deep.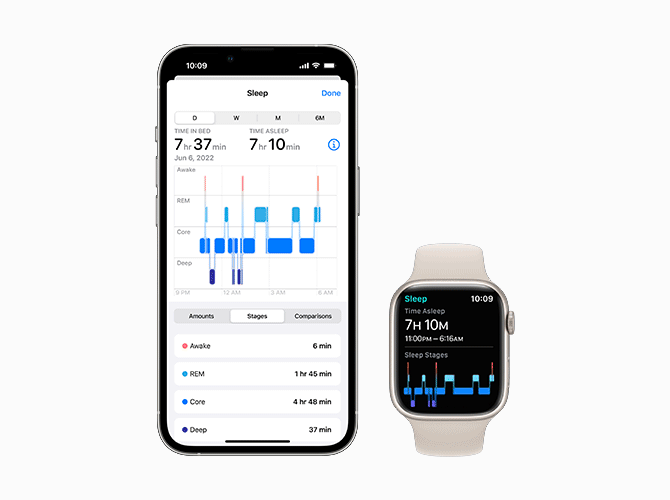 6. AFib — The ECG app and irregular rhythm notification on the Apple Watch has been helpful to many, potentially even warning some of having atrial fibrillation (AFib) signs. watchOS 9 watches out for those who have been diagnosed with AFib. These users can turn on the FDA-cleared AFib History feature and receive weekly notifications for a detailed history of the heart rhythm and potential influences such as sleep or alcohol consumption. This information can then be easily shared with doctors via a downloaded PDF.
watchOS 9 will be available for public beta in July. The full update will be available this fall for Apple Watch Series 4 or later, paired with iPhone 8 or later and iPhone SE (second generation) or later, running iOS 16. For more information, visit the watchOS 9 preview page.
4 Things to know about iPadOS 16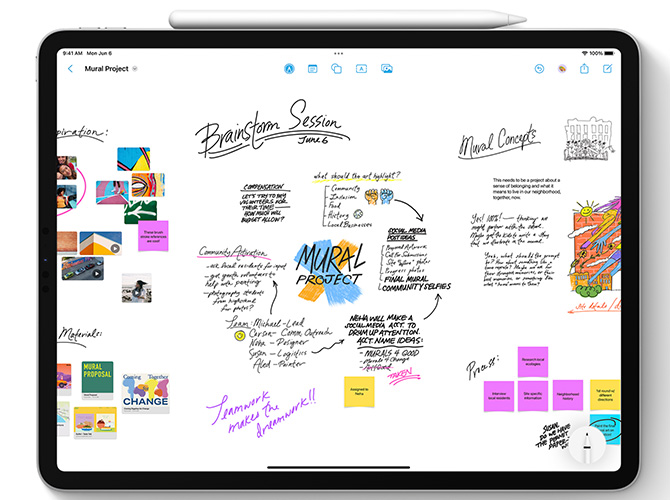 1. Freeform — Many users love the iPad for various reasons and uses. Collaborating with others has gotten easier with this new collaboration app that offers a flexible canvas where concerns about layouts and page sizes don't exist. Contributors can add or edit in one place, and even start a discussion simultaneously via FaceTime.
2. Weather app — The iPad finally gets the Weather app, complete with beautiful animations.
3. Reference Mode — Like on the desktop or laptop, iPadOS 16 lets creative professionals use the 12.9-inch iPad Pro and its Liquid Retina XDR display to colour match accurately, be it for colour grading or compositing.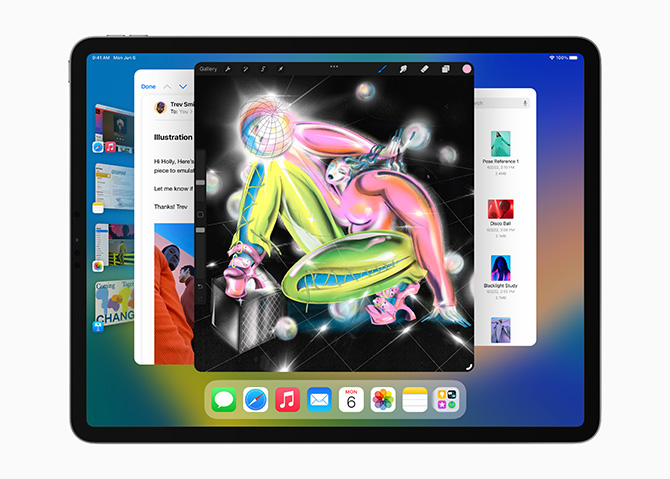 4. Desktop-class apps — For years, many have wondered if the iPad can be a replacement for a laptop or desktop. The iPadOS 16 brings that wonder a step closer to reality with new capabilities mimicking what you can do on a desktop. Mostly evident in the Files app, you can customise toolbars, use the find-and-replace feature, change file extensions and view folder size. In addition, thanks to Stage Manager, users can create overlapping windows of different sizes for greater multitasking functions.
iPadOS 16 will be available for public beta in July. The full update will be available this fall for iPad (5th generation and later), iPad mini (5th generation and later), iPad Air (3rd generation and later), and all iPad Pro models. For more info, visit the iPadOS 16 preview page.
4 Things to know about macOS Ventura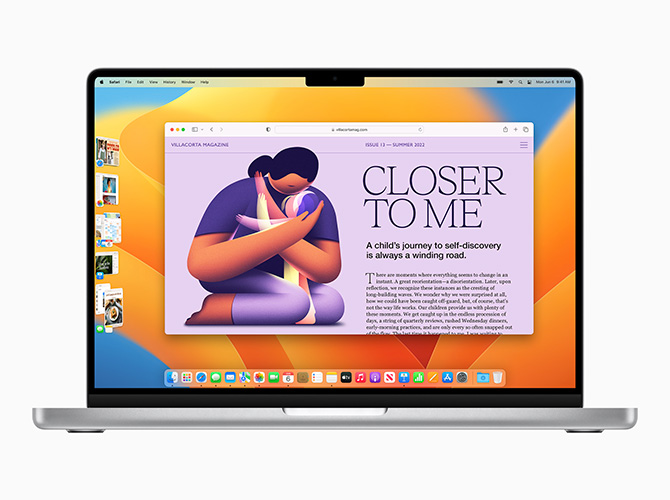 1. Stage Manager — Too many apps, too many windows—it's a constant struggle for many. However, macOS Ventura introduces Stage Manager, which organises open apps and windows to the left-hand side, grouping windows according to apps. Alternatively, drag and drop to form a customised group of different apps and windows, which you can then easily hide as a collective back on the left-hand side with just a click.
2. Continuity Camera — While the latest iMacs and Macbooks have great cameras, it can't beat using the iPhone as a webcam. Continuity lets you do just that by connecting to it wirelessly when it's nearby, without needing to adjust, wake or select any settings. The iPhone as a webcam expands a suite of options, ranging from Centre Stage to Portrait mode to adding the new Studio Light effect. Our personal favourite is how it can even tap into the Ultra Wide camera on the iPhone to enable Desk View so you can simultaneously show your face and an overhead view of the desk. Apple is working with Belkin for magnetic stands, so you can easily place the iPhone behind the Mac at an opportune spot.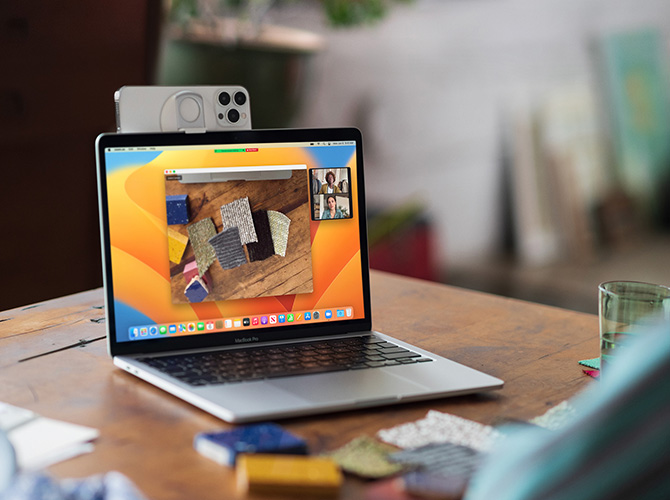 3. Handoff for FaceTime — Easily transfer your FaceTime call from one Apple device to another as long as you're within the second device's vicinity. All with just a click.
4. Gaming — Some might not consider the Mac as a gaming device, but all that is about to change, thanks to the power of Apple silicon. Whether it's the iPad or the Mac, Apple silicon delivers powerful performance, keeping up with even the most complex games to offer seamless, fluid gameplay and stunning graphics. Expect top games like 'No Man's Sky' and 'Resident Evil: Village" to come to the Mac with unparalleled ease later this year.
macOS Ventura will be available for public beta in July, while the full version will be available this fall. For more information, including compatible Mac models, visit the macOS Ventura preview page.
M2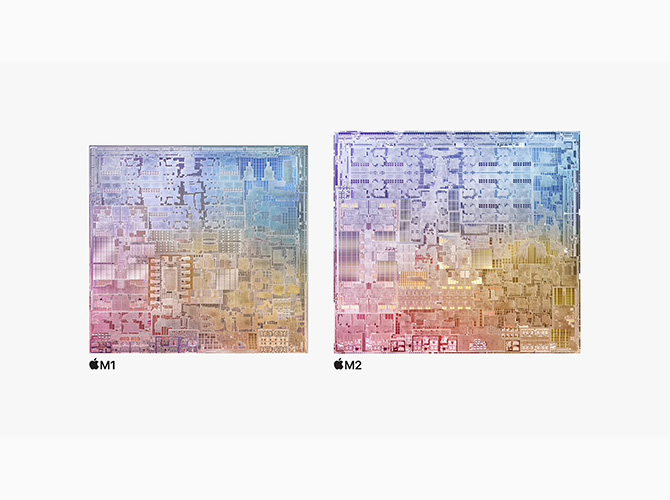 The next generation of Apple silicon comes in the form of M2, fitted in the upcoming completely redesigned MacBook Air and updated 13-inch MacBook Pro. Delivering maximum performance at low energy consumption, the M2 takes efficiency a step further with:
18% faster CPU
35% more powerful GPU
40% faster Neural Engine
50% more memory bandwidth
Up to 24GB of fast unified memory
All of this is in comparison to the relatively still-new M1 chip. Designed to withstand even the most intensive tasks—or even graphics-intensive games—the M2 will run swiftly and quietly as opposed to the latest PC laptop chip, or so Apple says.
The new MacBook Air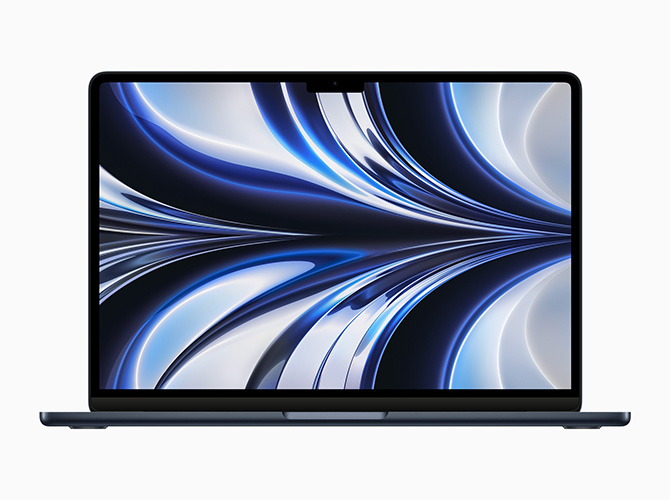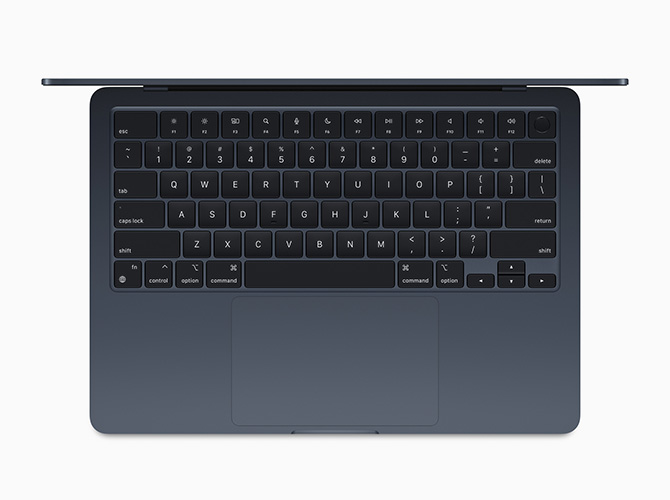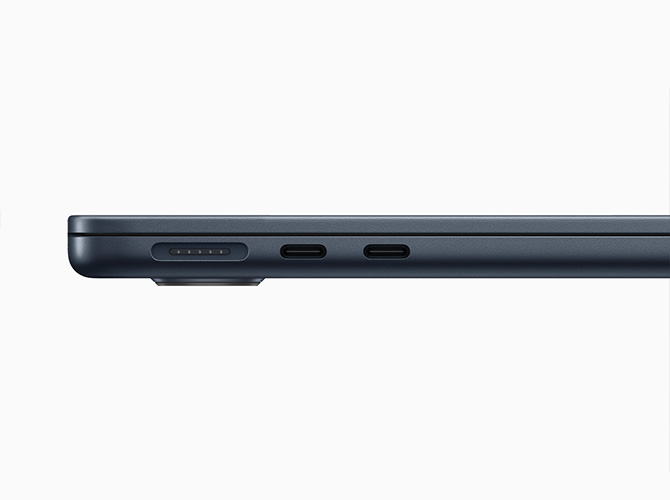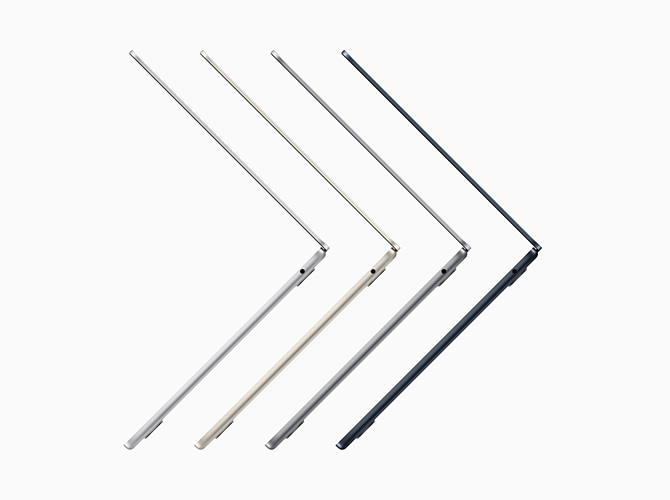 Strikingly thin (11.3mm) and light (approximately 1.2kg), there's much to love about the redesigned MacBook Air. There's a larger 13.6-inch Liquid Retina display, a 1080p FaceTime HD camera, a four-speaker sound system, and up to 18 hours of battery life (calculated in video playback). The MagSafe returns for a sturdier and safer way of charging, with various charging options such as an all-new 35W compact power adapter with two USB-C ports or, for the first time, an optional 67W USB-C power adapter for fast charge. Thirty minutes would quickly get you a 50 per cent charge with that.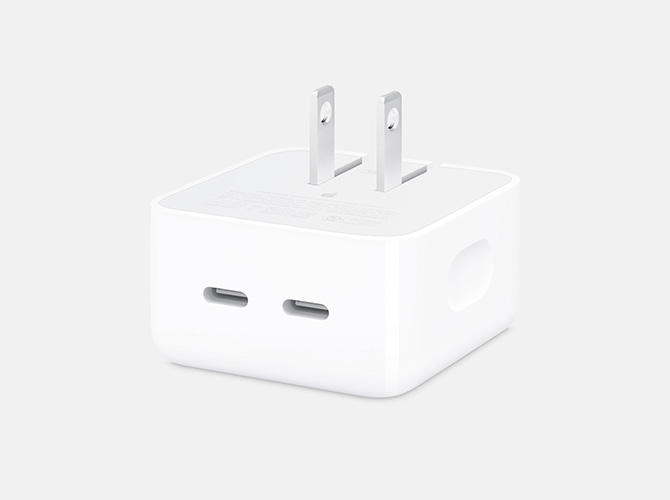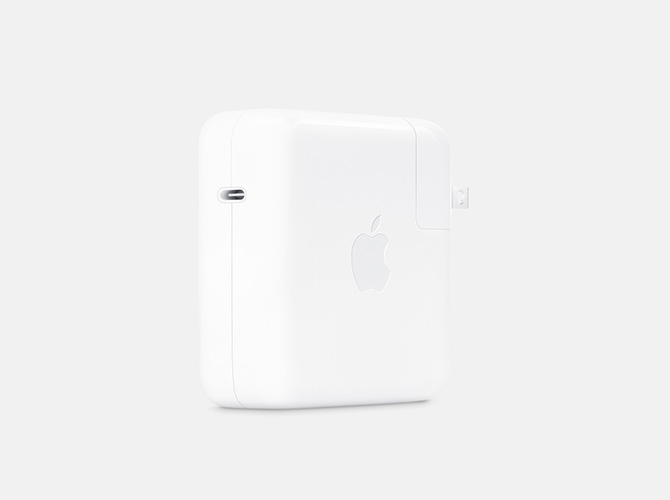 You'll find two Thunderbolt ports and a 3.5-mm audio jack, while the Magic Keyboard includes Touch ID, complemented by the spacious Force Touch trackpad. The new MacBook Air also supports immersive Spatial Audio for when you're watching music and moves with Dolby Atmos. To give an idea of how powerful the M2 chip at its core is, consider how editing in Final Cut Pro is nearly 40 per cent faster than when using the M1. For creatives who often use Adobe Photoshop, applying filters and effects is easily 20 per cent faster than before.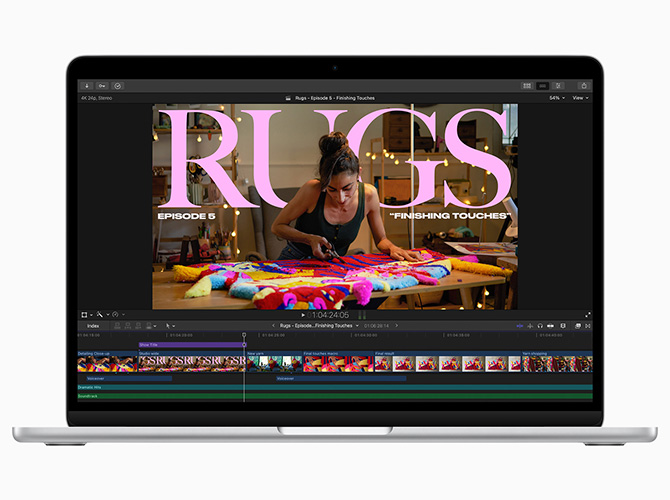 Pricing and availability in Malaysia
The all-new MacBook Air and updated 13-inch MacBook Pro will be coming soon to apple.com/my/store, the Apple Store app and Apple Authorised Resellers.
MacBook Air with M2 starts at RM5,499 and RM5,099 for education. Additional technical specifications are available at apple.com/my/macbook-air-m2.
The 13-inch MacBook Pro with M2 starts at RM5,699 and RM5,299 for education. Additional technical specifications are available at apple.com/my/macbook-pro-13.
The 30W USB-C Power Adapter will retail at RM159, 35W Dual USB-C Port Power Adapter at RM239 compatible with the World Travel Adapter Kit at RM159, and the 67W USB-C Power Adapter at RM239.
For more info on WWDC22, visit Apple Malaysia's website.
| | |
| --- | --- |
| SHARE THE STORY | |
| Explore More | |