The Note 10+ is touted as Samsung's most powerful phone yet. Here's my review—from battery to camera
The Galaxy Note 10+ was released to great fanfare at the Galaxy Unpacked 2019 event in New York in August. Samsung's latest flagship phone goes beyond what the S10 provided earlier—raising the standards of an already-pretty-good product. I've switched between Samsungs and iPhones for awhile now before finally sticking to the latter. With that said, if there's ever one to make me change to a Samsung again, it is the Note 10+. If.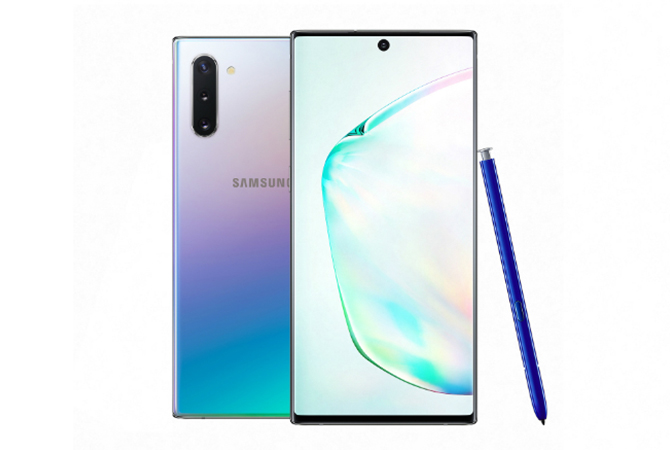 You already know all you should about the Note 10+ but is it really deserving of its place among the upper echelons of the realm of smartphones? My review: yes and no! Sure, the Note 10+ comes with a myriad of powerful and useful features. You don't even have to get anything new for awhile but perfection is (unfortunately) rare. The 60-second video review above might give you an indication but here's my full review of the Samsung Galaxy Note 10+.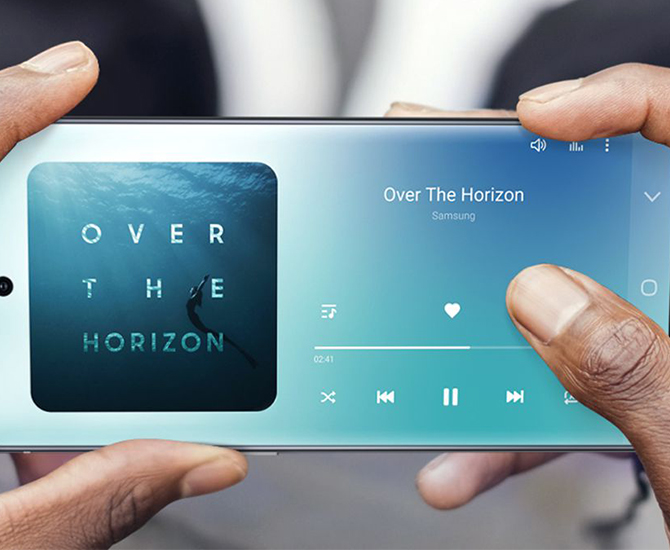 Let's begin with aesthetics, of course. The 6.8-inch screen is gorgeous and takes up the entire front of the phone with an edge-to-edge design. It's really easy to fall in love with the screen. I'm impressed by the uninterrupted view created by the Infinity-O Display. Bezels and front camera—to be elaborated more on later—are barely visible as well! Performance-wise, I'm glad that regardless of the brightness of my surroundings, the Dynamic AMOLED display actually helps to ensure I will be enjoying tone and contrast as similar to reality as possible. But then again—hasn't the South Korean brand always been known for its more-than-adequate viewing experiences? Oh, the sleek, glass back means you would want to avoid dropping it. The polished Gorilla Glass 6 material does appear ethereal, though. Whether it's the Aura Glow, Aura Black, or Aura White, I love parading the phone in the presence of light. The child in me flourishes at the sight of vibrant changing colours. There is no doubt that the Note 10+'s appearance resonates really well with me.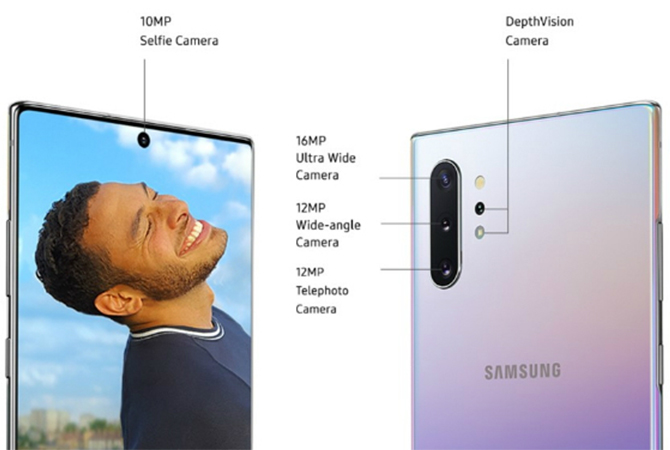 Now, let's move on to one of the most important aspects of a smartphone—the camera (or cameras). I know I said in the video that the Note 10+ doesn't have the best main camera. However, that is an observation when compared to a select few in the market today. On its own, the Note 10+'s cameras are, in fact, rather good. In addition to the 10 megapixel selfie camera in front, there are four at the back—16 megapixel ultra wide camera, 12 megapixel wide-angle camera, 12 megapixel telephoto camera, and DepthVision camera. In my opinion, the best outcome of these photography components is the quality of the images. I'm able to take professional-looking shots with my favourite being the ultra wide option. Anyone who knows me knows that my daily routine is very much intertwined with selfie-taking. Hence, a phone with an efficient front camera is necessary. I adore the upgraded selfies taken with the Note 10+. I get better low-light photos, almost like a self-portrait. All in all, snapping photos are smooth and quick enough as well as no lagging. Not the best (especially compared with some recent releases) but definitely among the better smartphone cameras out there right now.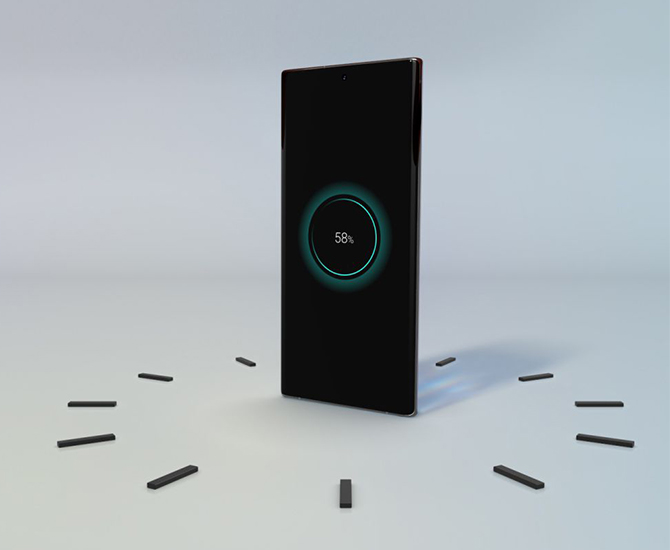 Samsung has included Note's largest battery yet. With 4,300 mAh, you know the battery's massive. Yes, the phone is supposed to last for a few days before you need to charge again. Maybe I overused the device I had because there were rare moments when usage was 11 to 12 hours. Note that those times were rare and more often than not, my Note 10+ lasted me for at least 24 hours. I spend a lot of time on my phone with music, scrolling through Instagram, and taking photos. All these can be quite draining and therefore, I welcome the long-lasting battery. I've also mentioned that the 3.5 millimetre headphone jack is missing and that Samsung has finally caved to unpopular trend. Although no longer a major issue nowadays with more brands following the pattern, I would definitely prefer that over the USB-C port that the Note 10+ comes with (and a pair of AKG wired headphones).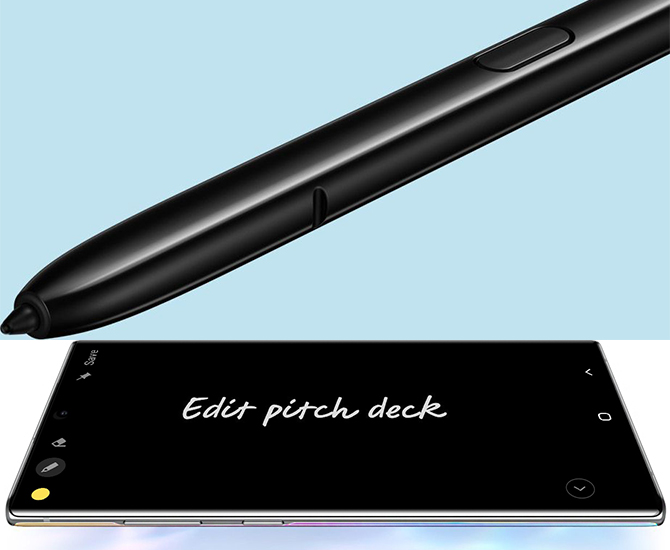 Aesthetics? Checked. Camera? Done. Battery? Ticked. What's next? Well, you can't really talk about the Note 10+ without mentioning the S Pen. According to Samsung, this is their most advanced version yet and comes with about 10 hours of battery standby time. It comes equipped with Bluetooth and is now like a remote control. I mentioned in the video above that this phone is suitable for you if you're an avid note-taker and that's true. Personally, I would probably type instead of using the S Pen to jot down my thoughts. However, those looking for extra convenience would love the ease of the wand-like gesture actions. Your handwriting will be turned into text instantly by simply tapping. Furthermore, you can adjust your S Pen settings such as thickness and ink colour.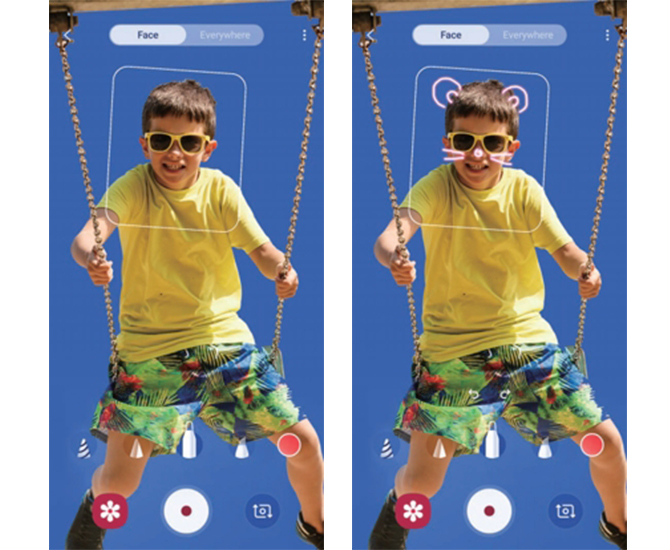 However, one feature I find really interesting is the AR Doodle. I don't draw (mainly because I'm not good at it) but it's real fun. I like that I can use the stylus as a paintbrush. Whatever the scene the camera is pointed at, I am able to add animations and drawings. I think it's perfect for Instagram stories and Snapchat too. It's a fun feature for sure. Will you be using AR Doodle on a regular basis? Maybe not but the advent of technology is definitely something to celebrate.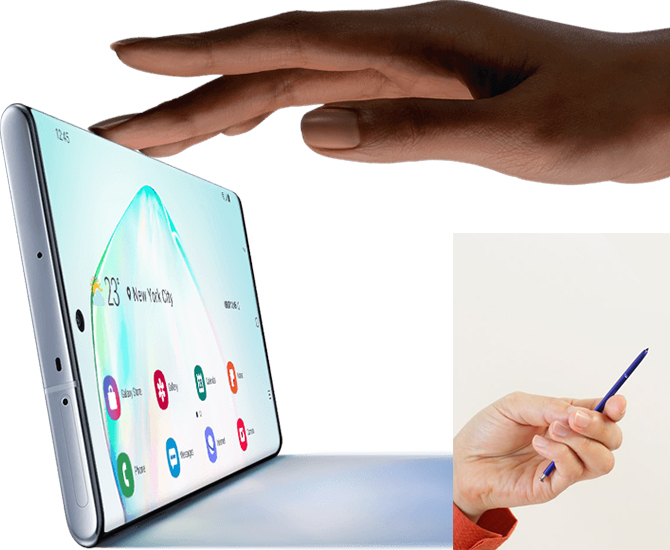 There you go! The general consensus is that the Samsung Galaxy Note 10+ is a phone you should get if you love taking selfies and notes. The immersive screen also means that it will be perfect for watching videos. However, I would personally prefer a device that's smaller and more one-hand friendly. What are your thoughts on the Note 10+?
The Samsung Galaxy Note 10+ retails from RM4,199. For more information, visit this website.