With five cameras and a power bank-like feature (among several fancy new features), is the Samsung Galaxy S10+ as good as it sounds? Here is my tried-and-tested review
The new Samsung Galaxy S10 lineup is a huge deal. Not because, with it, Samsung introduced four models for said lineup, but because being the tenth anniversary of the flagship series, the tech giant had to do it justice. You've read the difference between the four Samsung Galaxy S10 models and you might have read my first impressions with the Galaxy S10+ in particular. After spending a bit more time with it, here's my final review about it. 
First off, the camera. Personally, I love taking photos and so the first thing I like to experiment with a new phone is its camera. There seems to be a trend of adding more and more cameras in a smartphone these days. While it does give off the wow factor to consumers, said consumers need to understand what it really means. To accomplish a near DSLR-like quality of a photo, smartphones are given a variety of camera lens as well as imaging sensors (software) to do the rest of the magic. The two front-facing cameras on the Galaxy S10+ are a good example. One of them is there merely as a sensor to help create that bokeh effect for selfies. The Beauty Cam mode on this device is next-level. From adjusting the thickness of our lips to our nose to our jawline, the team and I had great fun playing with it but truth be told, we could all use some "Smoothness" levelling on our bad skin days. 
At the back, there are three rear cameras: the Ultra Wide, Wide Angle and Telephoto. All three works great but during my time with it, snapping a photo could be laggy at times and the Auto Focus doesn't necessarily auto adjust the brightness level of the subject in question. It does make a world of difference when I manually adjust it, and when I don't. Don't be fooled by the quality of the photo pre-snap. Everything looks sharper and more vibrant post-snap. In addition, it's interesting to see that they've given a variety of options to play with for the Live Focus feature. Not only do you play with the level of the bokeh effect but you can choose the shape or even colour block it.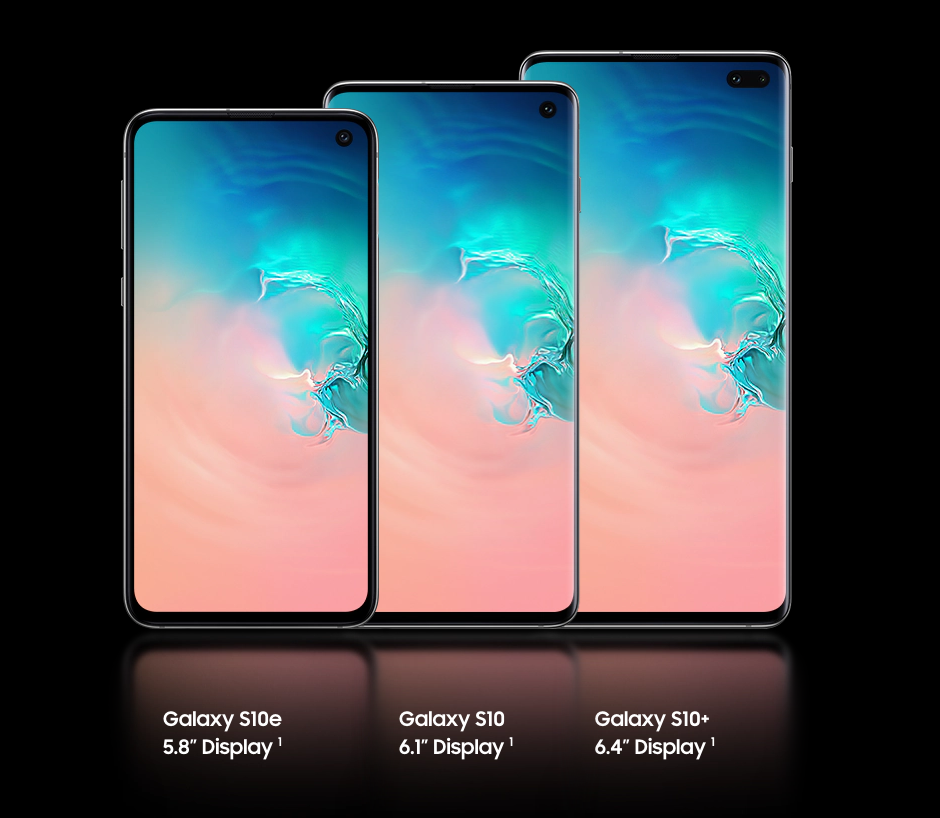 The second factor I like to look at in a new smartphone is the size and design. Colour-wise, the new Prism White shade is a holographic beauty. Size-wise, it's easy to hold and use with one hand. Even better, it's super light and super slim. The hole punch cut-out on the display, however, doesn't bother me. It might bother some people who are slightly on the OCD side but there is an option to push your "screen" down to hide the cut-out. But doing so means seeing a rather thick bezel at the top. You decide. My suggestion: Download one of those fun wallpapers to match the cut-out. A friend of mine uses a wallpaper where the cut-out becomes Wall-E's eyes. 
The AMOLED display, as mentioned in the video above, is amazing to look at so there are no complaints there. On the said display, Samsung has moved the fingerprint scanner onto the screen. It's a much more convenient spot, however, most of the time, the facial recognition feature kicks into play faster than you can accurately tap on the in-screen fingerprint scanner. Let's just say, it's a good option to have. 
Now, onto the Wireless PowerShare, which is one of the highlights of the Galaxy S10+. Essentially, it works like a wireless power bank for any Qi-compatible accessory or phone. Yet another great option to have but not necessarily an essential. I've actually tried this feature on another smartphone brand before and to my disappointment, it took a great deal of time to charge a dismal amount of battery life. The upside is that the Galaxy S10+ works a bit better than the other phone I tried. It still took a while to charge my iPhone. However, its 4,100 mAh super battery pack—which stands pretty strong on its own—doesn't deplete that fast while in Wireless PowerShare mode. Personally, I'm excited to see how this feature can be improved in future models.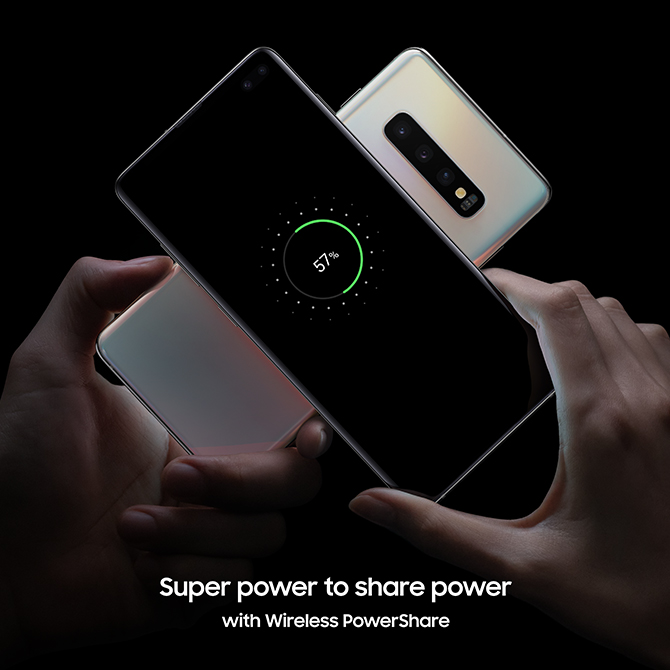 In a nutshell, the Samsung Galaxy S10+ is indeed a powerful phone, which leaves plenty of room to play with—be it for work, heavy entertainment use or for travels. It was a little laggy for me with some apps (namely Instagram) but I'm sure an update is all it needs to get it back to running smoothly. If you have any more questions, feel free to let us know in the comments or drop us a DM via Facebook or Instagram.
The Samsung Galaxy S10+ retails for RM3,699 for the 128GB model. For more info, visit Samsung Malaysia's website.