Technology
Samsung Galaxy S20: Everything you need to know—including the 108MP camera and Netflix collaboration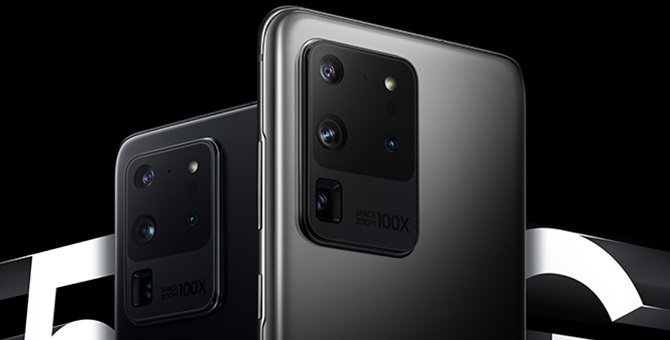 Another day, another new mobile phone launch. We are definitely not complaining because this is something exciting. During the unveiling of the Galaxy S20, a new family of flagship products were released with the aim of changing the way we capture and experience our world. There are three models: Galaxy S20, Galaxy S20+, and Galaxy S20 Ultra. According to Samsung Electronics' President and Head of Mobile Communications Business, Dr. TM Roh, "all three variants come with 5G connectivity". With that, the Galaxy S20 series is Samsung's first, full 5G flagship lineup—featuring 5G and AI camera technologies. The Z Flip was also showcased during the event in San Francisco but that's for later. All eyes and attention on the Galaxy S20 devices.
Ready, set, capture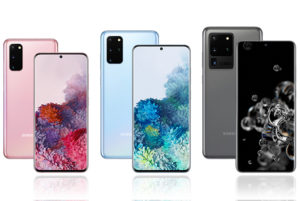 Samsung Galaxy S20 series front view in three colours
The quality of phone cameras matter now more than ever. Hence, it is only natural for brands to keep pushing the envelope on what they can do to improve and elevate the way we capture the world. With the introduction of an entirely new camera system, the Galaxy S20 comes with Samsung's largest image sensor yet. This means increased camera resolution. With that, added flexibility for editing, cropping, and zooming help to produce more detailed images. Both the Galaxy S20 and Galaxy S20+ come equipped with a 64MP camera whereas the Galaxy S20 Ultra has a camera with 108MP. To take things up notch, Samsung has embedded the S20 Ultra's camera with the ability to move brilliantly between high resolution 108MP mode and 12MP mode camera.
The Space Zoom technology allows you to zoom up to 30X on the Galaxy S20 and S20+ utilising a combination of Hybrid Optic Zoom and Super Resolution Zoom. Here's something that might get you (and everyone you know) excited: you can zoom up to 100X on the S20 Ultra—with the help of AI-powered, multi-image processing to decrease quality loss at high zoom levels. Another feature to take note is Single Take. You will be able to capture a myriad of photos and videos like Live Focus, cropped, and Ultra Wide with literally a single take that allows you choose the best moment for yourself. Repeating is officially unnecessary. One take is all it takes. Last but not least, it is now possible to produce 8K video shooting for pro-grade filming capability—from true-to-life colour to quality. What are your thoughts on the camera?
Better way to get things done?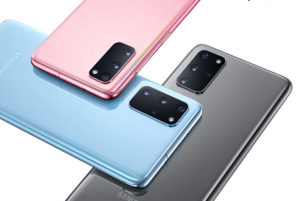 Samsung Galaxy S20 series back view
The Galaxy S20 comes with new features and impactful partnerships. The integration between Spotify and Bixby means you can personalise soundtrack based around your routine. Moreover, thanks to the 5G technology, video chatting experience is enhanced. With fresh Google Duo features, you are now able to enjoy video calls with FHD quality. In addition to that, by being compatible across operating systems, Google Duo allows you to talk to up to eight people at once using the wide lens.
Netflix and Samsung have collaborated on something special too. The Galaxy S20 will be utilised by renowned directors to produce bonus content based on Netflix Originals that are popular. Through an improved integration with Galaxy devices, Netflix's best-in-class content can be discovered via Samsung Daily, Bixby, and Finder. If you're into gaming, check this out: smooth gaming is possible with the addition of the 120 hertz display.
Stay alive and secure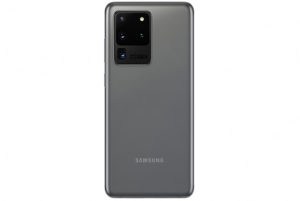 Samsung Galaxy S20 Ultra in grey back view
Samsung claims that the Galaxy S20 is the most secure device they have ever made. The devices are imbued with a mobile security platform that protects the device from the chip level through to the software level. That isn't all as hardware-based attacks will be kept away with the assistance of a new, secure processor. As for battery life, the S20 series come with a 25 watt fast charger. Furthermore, the S20 Ultra supports 45 watt Super Fast charging.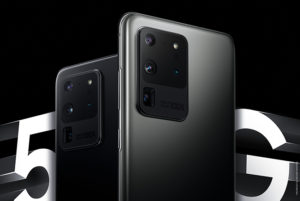 Samsung Galaxy S20 series 5G
What do you think of Samsung's new flagship devices? The Samsung Galaxy S20 series will be available starting 6 March 2020:
1) Galaxy S20 (RM3,599) — Cosmic Grey, Cloud Blue, Cloud Pink
2) Galaxy S20+ (RM3,999) — Cosmic Grey, Cloud Blue, Cosmic Black
3) Galaxy S20 Ultra (RM4,999) — Cosmic Grey, Cosmic Black
For more information, visit this website.
| | |
| --- | --- |
| SHARE THE STORY | |
| Explore More | |