It's not a special design or colour of an existing model. The Samsung Galaxy Note Fan Edition is a new smartphone with bits taken from the Galaxy Note7
Following the heels of the Samsung Galaxy Note8 is a nifty new device Samsung calls the Galaxy Note Fan Edition. It's a new model altogether made especially with loyal Note users in mind. After solving the mystery behind the Galaxy Note7 explosions, the Samsung team was left with all the devices they recalled (over two million) and thus, they made a move with sustainability in mind. Create a new device engineered with the unused components from the Galaxy Note7.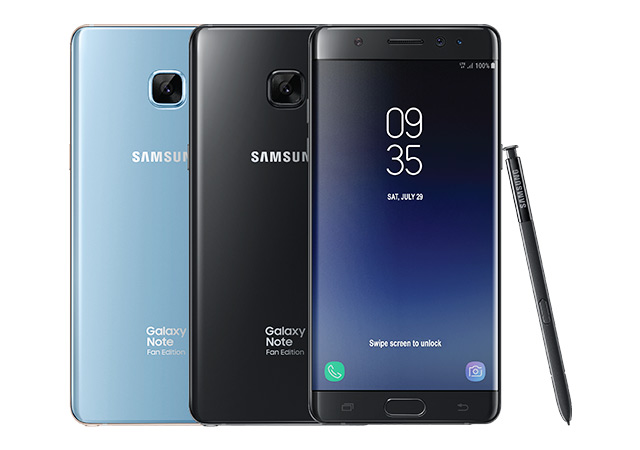 "The Galaxy Note Fan Edition is Samsung's way of showing its commitment to Note fans. We work very closely with dedicated specialists to reuse and recycle unused components from the Note7 to form the Galaxy Note Fan Edition. This is also our way of lessening the carbon footprint for our future generation," said Mr KM Liew, Head of IT and Mobile Business, Samsung Malaysia Electronics.
The phone inherits the same design and innovative functions, as well as productivity and entertainment features, of the Note7; but with Bixby Home and Bixby Reminder thrown into it, and accompanied by an enhanced S Pen. Delivering a real pen-like experience with a tip of 0.7mm, it's capable of translating foreign languages directly online with a hover-over function.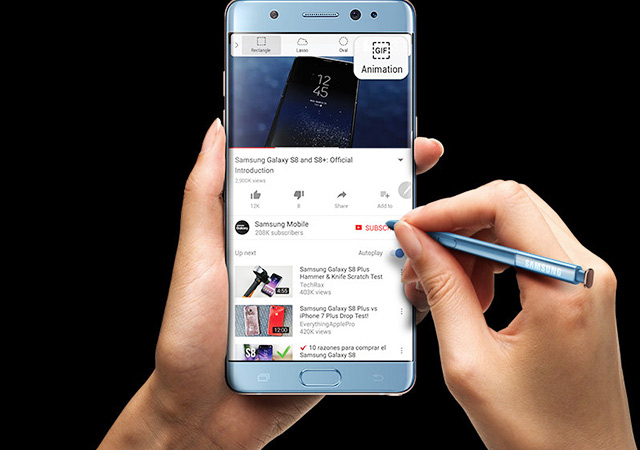 One of the features that Samsung is very proud of in their recent range of premium smartphones is the variety of security measures they've developed. Using biometric authentication technologies, users can unlock the Galaxy Note Fan Edition with iris and fingerprint recognition. The phone also sports an IP68 rating and is dust and water resistant to a maximum depth of five feet for up to 30 minutes. This applies to the S Pen as well. Photography enthusiasts would be glad to know it is equipped with a 12MP Dual Pixel Sensor camera that has a brighter F1.7 lens and larger 1.4µ pixels. That means, great photos no matter if it's day or night, fast or slow.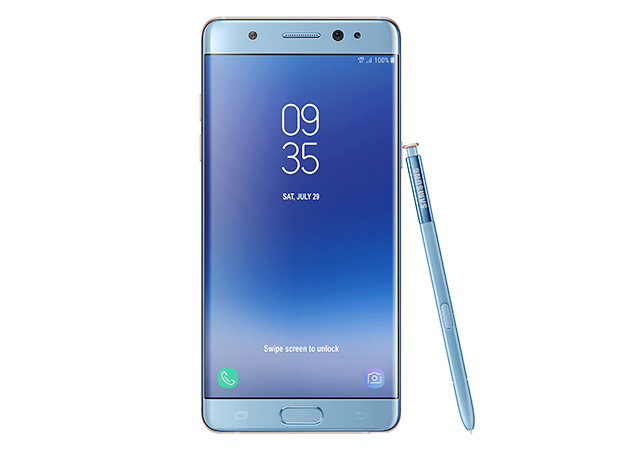 Another thing new in the Galaxy Note Fan Edition is the upgraded processor, a new and safe 3,200mAh battery which is compliant with Samsung's 8-point safety check. Rest assured that the device has met the safety standards of the relevant industry and regulatory bodies and has been reviewed by leading independent quality assurance experts.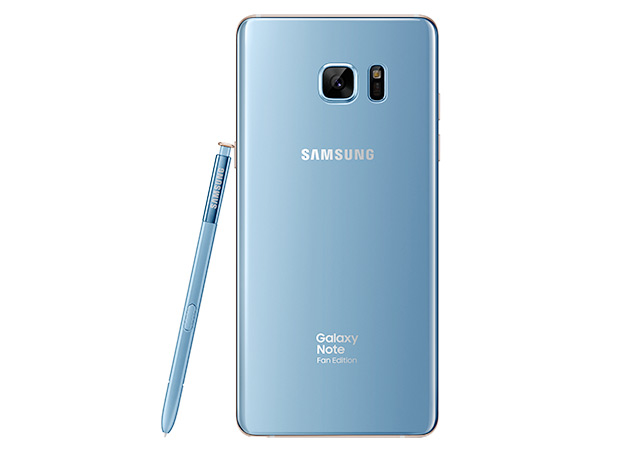 The Samsung Galaxy Note Fan Edition will be available from 25 October 2017 onwards at all Samsung Experience Stores, authorised dealers and selected channel partners; with a retail price of RM2,599.00 inclusive of GST. It's available in two colours: Coral Blue and Black Onyx.
For more information, visit the Samsung website.
Related stories:
Samsung Galaxy Note7: Everything you need to know
Review: How the Samsung Galaxy S8+ is making phablets sexy again
The new Samsung Galaxy Note8 has arrived in Malaysia