With each release of the new iPad, my heart would develop an instant crush, telling my mind, "This is The One." The novelty of having a bigger screen for reading, watching videos and playing games—among other productivity uses—has always intrigued me; and with each bump in the specs, and the introduction of the Apple Pencil, it only fanned the flames of my desire to own an iPad.
But alas, the more sensible voice in me thinks, "Do I really need to lug another gadget around?" and I end up thinking I'd rather invest in a bigger iPhone. Then, the latest iPad Pro came along, teasing me to change my mind with all its new and impressive hardware. Since it's sleek (6.9mm thin) and light (677 grams), if it can replace my Macbook Pro itself for when I'm out for meetings or on holidays, why not? All my questions (and yours too, I'm sure) were answered after a month of 'bonding' with the 12.9-inch iPad Pro, which you can find below.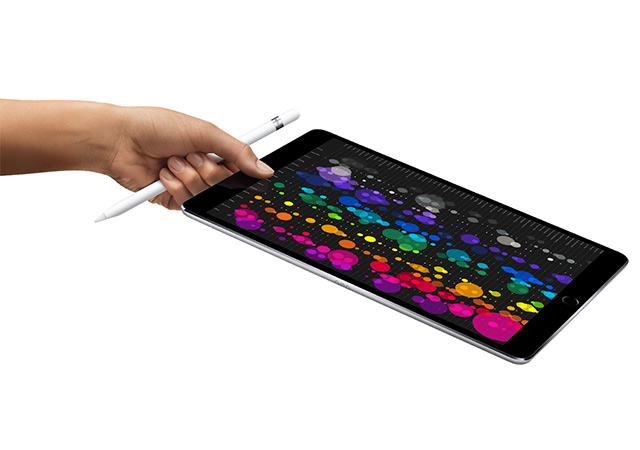 What's the deal with the A10X Fusion chip?
I'll spare you all the tech-y details and numbers but it is indeed as revolutionary as they (namely, Apple) say. Whether you're playing heavy-performance games, editing 4K videos or rendering 3D images, it can effortlessly handle any demanding tasks just like a high-end PC.
Combine the chip with the ProMotion technology (and its 120Hz refresh rate) and what you get is a seamless, fluid-like performance that's evident even when you're merely switching between apps. No waiting, no lagging, and no complaints.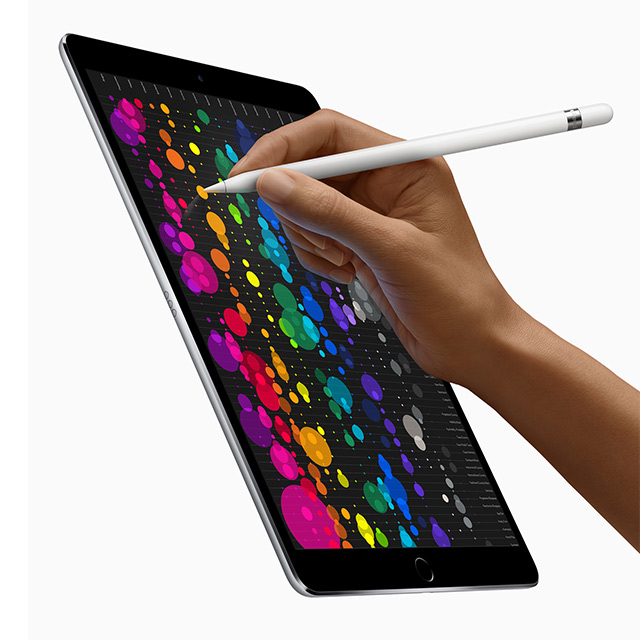 What about the Apple Pencil?
Featuring palm rejection and absolute precision, it's such a joy to use whether it's jotting down notes for a meeting, brainstorming ideas (with graphs, drawings and added photos—see our list of recommended apps for these here), or plain sketching. Since the iPad Pro's camera is designed to scan documents, it gives the Apple Pencil another much appreciated use—signing them or adding markups for changes.
My only displeasure with the Apple Pencil is the lack of indication for its battery life. Yes, I stick it into the iPad Pro's charging port but how do I know when it's running low on juice or fully charged?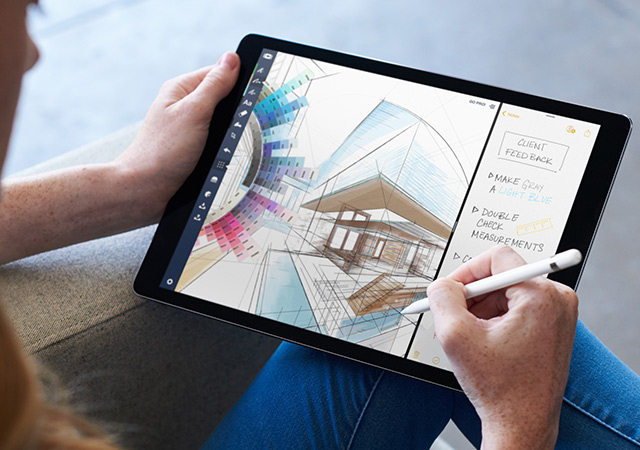 Favourite feature on the iPad Pro?
Hardware aside, I love the multitasking 'split screen-like' feature where I can essentially type my stories in the Pages app on one side, and open Safari on the other to look up some information. Or I can easily pull up the Calendar to check my schedule when setting up an appointment over an email. You get the gist. The upcoming iOS 11, however, will make multitasking (and the entire tablet itself) even more productive and I'm looking forward to the update.s
What's the camera like?
Sporting 12-megapixels and an f1.8 aperture, it's the same one in the iPhone 7. It's capable of shooting 4K videos, complete with optical image stabilisation. At the front, a 7-megapixel HD camera that's great for selfies and FaceTime.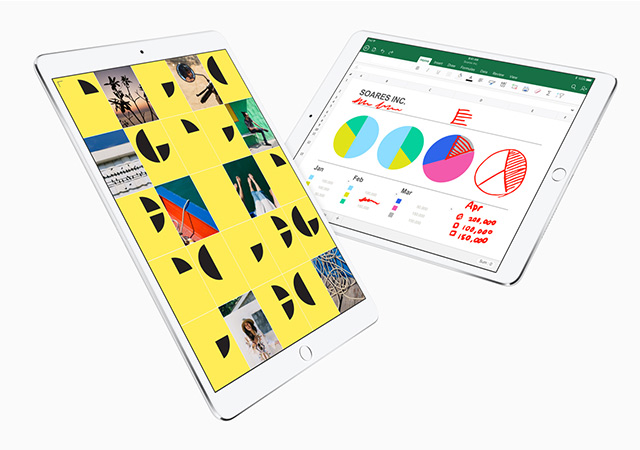 How's the battery life?
Apple claims the iPad Pro's battery can last up to 10 hours. I say I can max out its use for up to two days. It's insane. On the downside, it doesn't juice up as fast as I would like. My advice is to plug it to charge before you go to sleep.
Anything else?
The iPad Pro is a complete package and by that, I'm referring to its breathtaking redesigned Retina display. The colours are vivid and almost lifelike while its TrueTone feature helps to adapt the screen according to the surroundings to maintain a natural viewing experience regardless if you're in- or outdoors. This very experience is assisted by the A10X Fusion chip and ProMotion technology.
Then there is the quad speakers. One in each corner to deliver a crisp and rich stereo sound no matter if you're using it in Portrait or Landscape orientation.
Also, its Touch ID is now two times faster than its predecessor.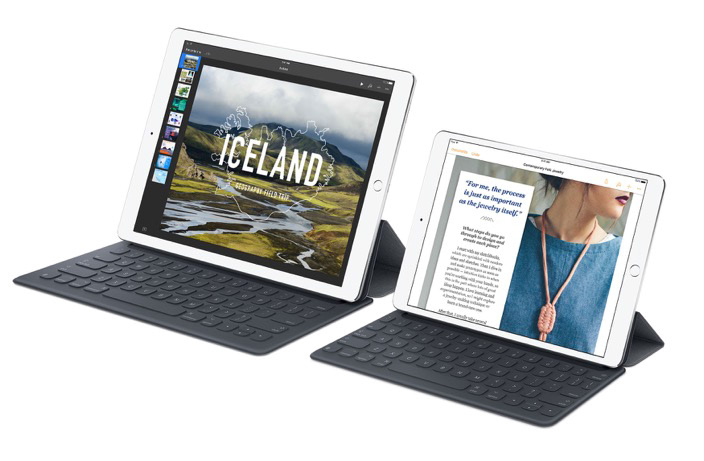 Can it replace my MacBook Pro?
No. But only because, at the moment, iOS10 doesn't allow me to have control over my files—specifically photos, and specifically editing its canvas size and resolution. However, this applies specifically to one of my job tasks which is uploading thumbnails and photos into the Buro CMS. For ease of typing out my stories, the Smart Keyboard has that covered. It requires no pairing or charging but magnetically attaches to the iPad Pro and voila, instant connection.
If your tasks at work constitute creating presentation slides, editing photos, art/design-related and sending out emails, then yes, you can consider it as your new 'laptop'. If your personal interests include reading digital books, sketching or practising calligraphy, watching videos, and playing HD games, then yes, you can consider it as your new toy.
But again, iOS11 is set to change the ballgame especially for the iPad Pro. I'll get back to you come September when the update is released.
The new 12.9-inch iPad Pro starts from RM3,499. The Apple Pencil and Smart Keyboard are sold separately. For more info, visit the website.
Related stories:
Apple reveals new iPhone SE and a smaller iPad Pro
9 Biggest announcements from Apple WWDC 2017
| | |
| --- | --- |
| SHARE THE STORY | |
| Explore More | |