Apple's events have always been highly anticipated but quite possibly, for the first time ever, the announcements made on Monday were received with a collective 'meh' on the Internet. As the rumours predicted, there's a new smartphone to the Apple family—the iPhone SE—which is essentially all the goodness and power of an iPhone 6S—minus a few key features to make for its better affordability—in the body of an iPhone 5S.
Tim Cook went on to reveal a smaller iPad Pro, a software update, an environmental-friendly iPhone-recycling robot called Liam, reduced prices of the Apple Watch (including new mesh bands to the lineup), the addition of voice search features to the Apple TV and CareKit, which is an expansion of their ResearchKit.
Meh. Of course, we should also note that Apple has bigger things on their plate such as their clash of opinions regarding privacy with the FBI and their move towards a more sustainable cycle flow of their products with the introduction of Liam and an online recycling programme is also worth an appreciative nod.
Moral issues aside and as small as the updates on the new devices are, there are a couple of things to note about the iPhone SE and 9.7-inch iPad Pro. But if those don't interest you, fret not as the rumour mill is already churning that Apple is working on new and thinner MacBook Pros to be released in summer.
iPhone SE
Recent years have seen smartphones getting bigger and bigger which led the way to phablets and complaints—from some, not all—of difficulty fitting it into pockets or holding (and typing on) it in one hand. The iPhone SE is the answer and also proof that you can fit big things into a small (4-inch) body.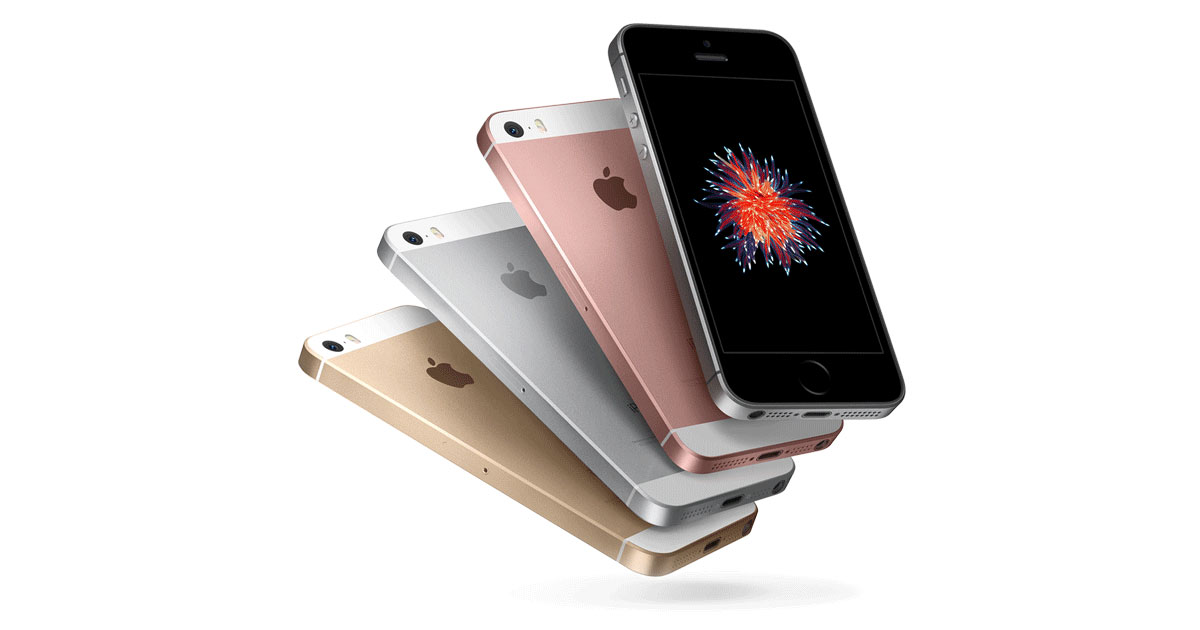 However, it might take some time to be accustomed back to a smaller screen after being spoilt with a large display.
As a whole, the iPhone SE is now Apple's most affordable smartphone and it's nice that the powerful components weren't compromised for it. You'll still get the A9 chip, a stunning Retina screen and the latest 12-megapixel iSight camera with focus pixels for faster autofocus and low-light performance.
It would have been nice if Apple had at least make some design changes to the new phone but one positive aspect of them re-using the 4-inch body is that everything is where you remember it to be and thus, you can take out your favourite iPhone 5 or 5S cases again.
The iPhone SE will go on sale in the United States on 31 March whereas it will be available in 110 countries by the end of May, which is probably when we'll see it Malaysia as well. As for the price, it's estimated to be around RM2,000 (it's priced at US$ 499 in America) for the 64GB.
9.7-inch iPad Pro
Its 12.9-inch counterpart has its perks. A wider screen makes for better video streaming viewing and its powerful specs can almost compete as a replacement for a laptop; but in the end, it's not exactly the easiest to carry around. If you're thinking that, then the new iPad Pro is perhaps more favourable. But otherwise, the rose gold might be enough to win your heart as it's the first time an Apple tablet comes in that colour option.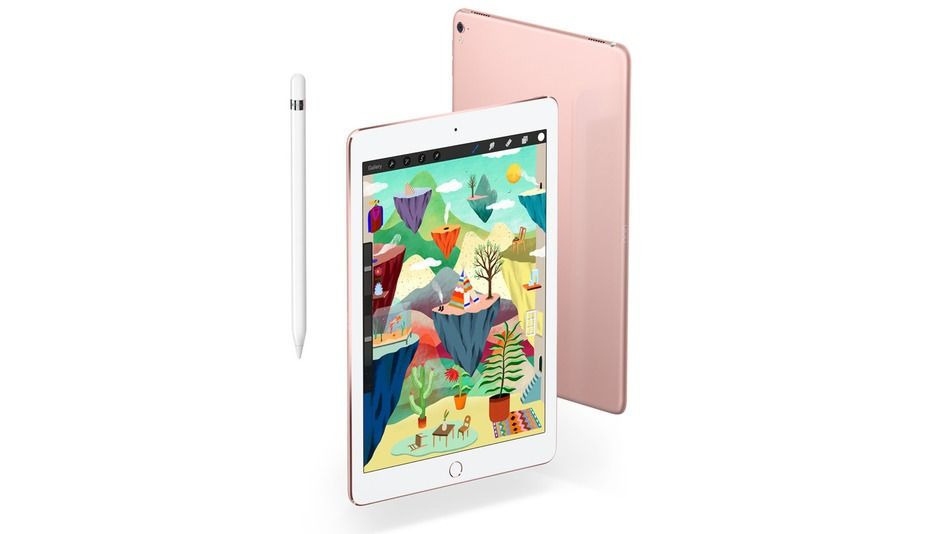 Apple takes the 9.7-inch Retina display a step higher with a new True Tone display that is 40 per cent less reflective than the iPad Air 2, is brighter and has improved colour saturation. In a nutshell, the display feels more natural.
As mentioned, it carries the same A9X chip as the larger iPad Pro but with a new 12-megapixel iSight camera that is 4K-ready. The front-facing camera has 5 megapixels and comes with iPhone 6S' Retina Flash. Hello, better selfies.
The audio system of the new iPad Pro has also been improved as it has four speakers, making it twice as loud as the ol' iPad Air 2.
It's possible that we'll be seeing the 9.7-inch iPad Pro—priced at US$599 for the WiFi-only 32GB, it's estimated to cost around RM2,429 here—in Malaysia sometime after 31 March, which will be a little sooner than the iPhone SE.
Related stories:
The new Moto360 smartwatch is in Malaysia
How art can be captured with an iPhone
Breaking into the fashion world: Apple collaborates with Burberry
| | |
| --- | --- |
| SHARE THE STORY | |
| Explore More | |