Technology
Instagram introduces live video and a Snapchat-like feature (and how to use them)
All the best features in one place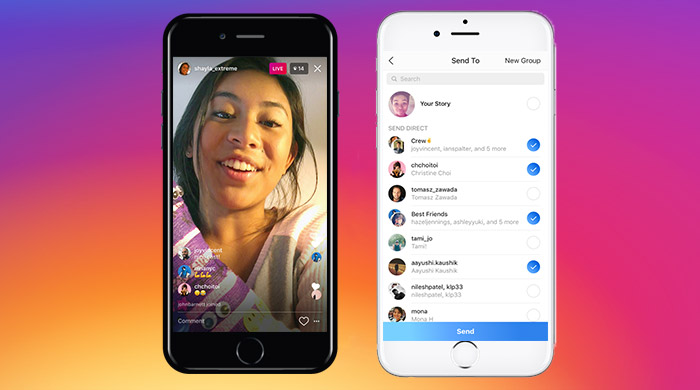 Everyone needs a little bit of inspiration from somewhere to create something new – or similar. When Instagram first unveiled Stories, many immediately saw Snapchat's essence all over it and it was nice that co-founder and CEO, Kevin Systrom himself credited Snap Inc. for the format. At that time, we were still adamant that Instagram Stories is not like Snapchat but with the announcement of the two new features, we're not so sure anymore.
1. Live video
As Instagram is now owned by Facebook, it's not surprising that the live video feature will be introduced to the photo sharing platform – now more so than ever, since according to Instagram, there are over 100 million people using Instagram Stories every day.
How it works
Just swipe right from your Insta feed to open the camera. Tap the "Start Live Video" button to start sharing footage for up to an hour. Similar to Facebook Live, your friends may get a notification when you go live or not so similar to Facebook Live, they'll see "Live" under your profile photo in the Stories bar.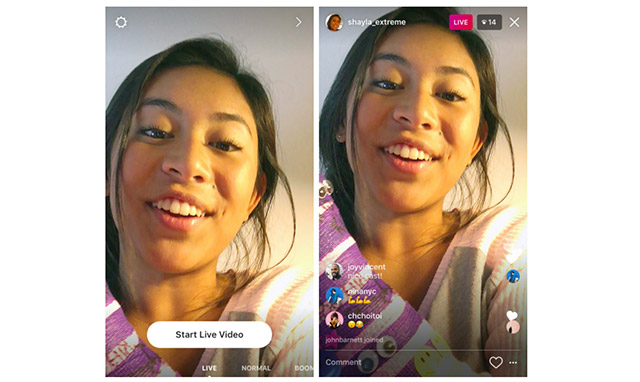 During the broadcast, people can comment and like as much as they want – like Facebook Live. On the other hand, you can also check out new live stories on Explore or tap on "Top Live" to see exciting live stories happening at that moment.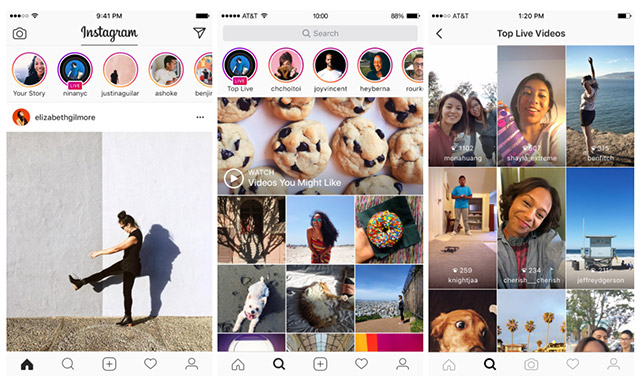 The new feature will be rolling out globally over the next few weeks.
2. Instagram Direct: Disappearing photos and videos for groups and friends
From 80 million to 300 million users per month, Instagram Direct has definitely grown more popular among its users and that's why, it's getting an additional feature as well. Photos or videos sent to a particular person that will disappear after they have been seen isn't anything new – neither is getting a notification that the receiver has replayed it or taken a screenshot. Is that you again, Snapchat?
How it works
Swipe right into the camera to take a photo or video, then tap the arrow to send it privately. Note that the other messages you send in Direct will not disappear from your inbox. The disappearing ones are sorted into another place within the app which you can access by tapping on the new paper airplane icon at the top right corner of your feed – or simply swipe left. It'll be available in a bar at the top.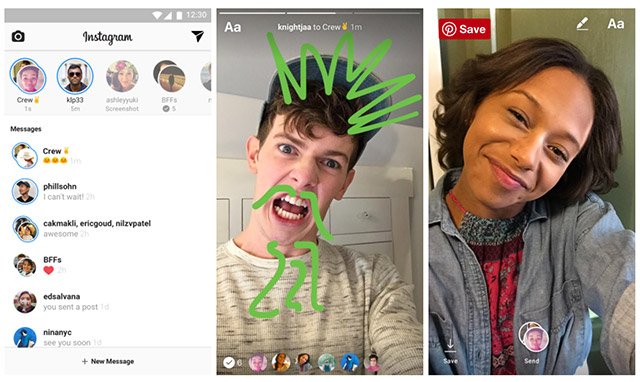 The new feature will start rolling out globally today.
Still, we can think of two more features that Snapchat has which Instagram doesn't: Geolocation/funny face filters and Memories (which includes the option to download all your snaps of the day into one compilation video). Maybe there will be an Instagram version of Snapchat's Spectacles in the near future too?
What do you think?
With Instagram getting more centralised, could it possibly overtake Snapchat? Let us know by taking the poll below.
{insert poll tpl="sub-vote-freesize.tpl" id="10″}
Related stories:
Snapchat introduces its biggest update: Memories
Instagram Stories: How to use and why it's not like Snapchat
Snapchat has launched Spectacles: What is it and watch Ellen DeGeneres try it
| | |
| --- | --- |
| SHARE THE STORY | |
| Explore More | |