Lifestyle
Snapchat has launched Spectacles: What is it and watch Ellen DeGeneres try it
It's a snap!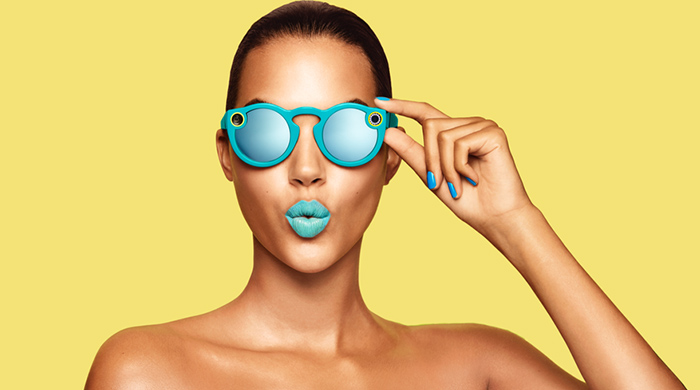 Snapchat's (or their official company name, Snap Inc.) game continues to grow stronger. There was really no worry for them when Instagram took a leaf out of their books by releasing Stories (it's kind of different anyway). Besides, their anticipated camera glasses, Spectacles, has just arrived in the States and only attainable at US$129 via a special interactive vending machine called Snapbots.
The line to buy @Snapchat's new @Spectacles here in Venice is more than 100 people deep. Lots of curious onlookers and impulse buyers. pic.twitter.com/8N2PT5Flim

— Sean Ludwig (@seanludwig) November 10, 2016
If you haven't heard of Spectacles, here's the gist of the product: They look like your regular sunglasses (who says tech-y glasses have to look dorky?) except with a built-in Snap video camera that records through a 115-degree-angle lens to closely match the eyes' natural field of vision. They record 10 seconds at a time with just a tap of a button on the top left-hand corner of the glassses. Tap again and you'll be able to record up to 30 seconds of continuous video. All these files will be stored on the product but will also be connected to your Snapchat itself. The interesting thing is that though the video is saved in a new circular video format, it will play full screen on the phone.
Snapchat Spectacles @snapchat pic.twitter.com/klrYyl7bh0

— Andy Milonakis (@AndyMilonakis) November 11, 2016
So how's the playback quality? Ellen DeGeneres is one of the first few people to test it out right from a Snapbot and try it on her own Snapchat. If you missed it, someone has uploaded the footage on YouTube.
What's your verdict? Take the poll below to let us know.
{insert poll tpl="sub-vote-freesize.tpl" id="9″}
Related stories:
Who to follow on Snapchat for the best fashion updates
7 Snapchat tips and tricks you didn't know about
| | |
| --- | --- |
| SHARE THE STORY | |
| Explore More | |