Two new beauty treats join the L'Occitane Reine Blanche family for the most complete skin illuminating experience yet
What caught our attention when L'Occitane first introduced the Reine Blanche whitening and illuminating program last year was the use of the exclusive Reine des Pres from Provence. What's unique about the petals of this flower is that they lighten from a creamy shade to pure white over time, making it the center of inspiration for its five-step (foaming cleanser, toner, serum, cream and UV shield SPF50) brightening skincare program.
This year, two brand new solutions join the Reine Blanche family not just to complement the existing whitening and illuminating ritual, but also to go the extra mile by working its time-release magic on your skin while you sleep. What's a girl to do but to wake up with skin that's naturally lit from within?
For the face...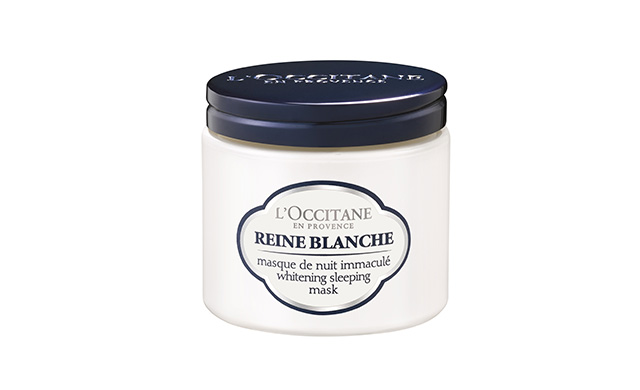 Infused with the illuminating Reine Blanche Complex and a new major ingredient - the Scutellaria Baicalensis - this gel-cream sleeping mask works as the final step in your ritual and is wired to gradually release benefits deep into your skin throughout the night. Remember miracles do not happen overnight, so stick to the ritual for at least a few weeks and you'll discover that wanting skin that's intensely moisturised, luminous and visibly healthier when you wake is definitely not too much to ask.
Massage tip: Position the index finger and thumb on your chin, sliding from the chin upwards towards the jawbone to stimulate microcirculation.
For the eye...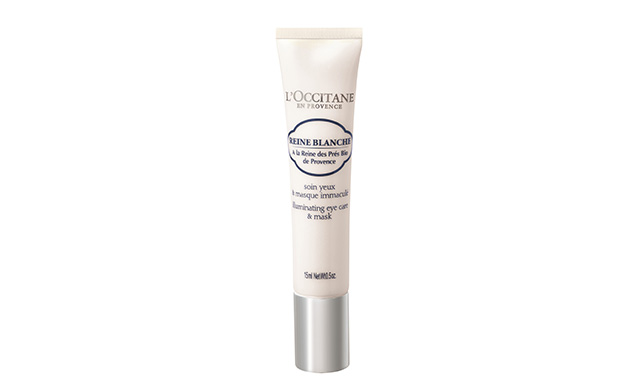 You'll love that the formula is gentle and respects the delicate eye area, delivering just the right doses of Reine des Pres goodness supplemented with caffeine to instantly soothe, refresh and reduce puffiness.
Tip: Apply directly from the tube, using the cooling metal tip of its expert massaging tool to stimulate microcirculation around the eye area.
First-hand reviews from friends of L'Occitane...
L'Occitane Reine Blanche is now available at all L'Occitane boutiques and counters nationwide or online.