Lifestyle
Pop Culture Catch-Up: Joe Jonas and Sophie Turner welcome baby girl, Doja Cat tested positive for COVID-19 and more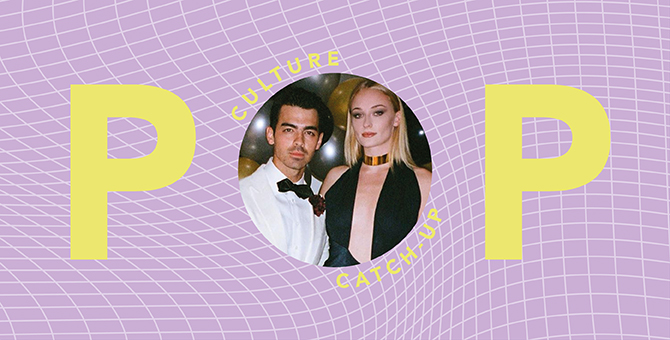 Hello, pop culture vultures! Here's another round-up of the latest news in the entertainment circle you might have missed:
Joe Jonas and Sophie Turner welcome their first child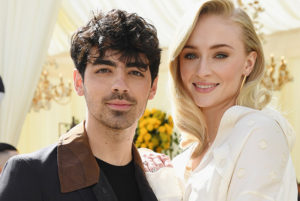 Jo-So are officially parents! According to TMZ, Turner gave birth to a baby girl last Wednesday and the mini Jonas' name is Willa. A source recently revealed to E! News that the couple is back home and absolutely ecstatic about the latest addition to their family. "They are home and getting settled. Joe is very hands on and involved. He wants to do everything he can and loves being with the baby and helping Sophie."
As expected, the Game of Thrones actress and Jonas Brothers frontman have constantly "been texting pictures to friends and calling on FaceTime to show her off." Congratulations to the couple on their baby Willa!
Tom Holland goes Instagram official with secret girlfriend
Forget Facebook status updates, Instagram is the latest way to announce relationships now—just take it from Tom Holland who recently went Instagram official on July 27. His new beau is Nadia Parkes, an actress from London who played roles in The Spanish Princess and Doctor Who.
News of their relationship was first reported by the Daily Mail back in May 2020, stating that the couple have been secretly dating for three months and were quarantining together. "They made the decision to isolate together, and things have been going great between them. Tom has told friends and family they're in an official relationship and living together so soon into their romance has only made them stronger," the source revealed. Neither Holland nor Parkes ever commented on the relationship publicly. Well, until now, thanks to Holland's simple post.
Doja Cat tested positive for COVID-19 after previously calling it a "flu"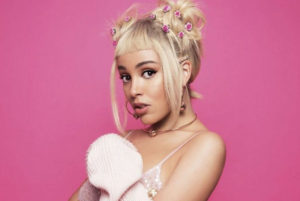 Doja Cat is the latest celebrity who has recently tested positive for the virus. She first revealed the news on July 24 in an interview with UK's Capital XTRA. "Honestly, I don't know how this happens but I guess I ordered something off of Postmates, and I don't know how I got it but I got it." This comes months after the rapper stated in an Instagram Live in March that she wasn't worried about COVID-19 at all: "B****-, I'm not scared of a coronavirus," she said at the time. "It's a flu."
Since then, the 'Say So' singer has been on Twitter replying to fans asking about her experience on July 29 (she says she no longer has the virus). Some of her symptoms included not being able to smell bacon and pain in her leg.
Blackpink teases new single and studio album release
K-pop titans, Blackpink aren't done with their promotions yet—in fact, they're just getting started. On July 23, the group teased fans with their new single release coming out in August 2020 and will feature a surprise guest. Fans were reeling from the news and it didn't take long for theories to fly around about who could feature in the song, from Ariana Grande to Selena Gomez.
#BLACKPINK NEW SINGLE (Feat. ?) TEASER POSTER#블랙핑크 #JISOO #JENNIE #ROSÉ #LISA #NewSingle #TeaserPoster #August #ComingSoon #YG pic.twitter.com/PqCeMfhdNe

— YG FAMILY (@ygent_official) July 23, 2020
Fans received yet another treat on July 28 when the group dropped a teaser poster for their first full-length studio album. Simply titled as The Album, the poster confirms its release on October 2 (mark your calendars!). This news comes one month after Blackpink's smashing comeback 'How You Like That' after a year-long wait.
#BLACKPINK THE ALBUM TEASER POSTER'The Album'2020.10.02#블랙핑크 #JISOO #JENNIE #ROSÉ #LISA #TheAlbum #TeaserPoster #ComingSoon #YG pic.twitter.com/h0YvM6rDjx

— YG FAMILY (@ygent_official) July 28, 2020
Demi Lovato reminisces on her two-year overdose anniversary
Demi Lovato has a lot to celebrate right now—not only is she happily engaged (with a gorgeous multi-million dollar ring!), but her life thus far has been a remarkable milestone in her journey to recovery. On July 24, the 'Skyscraper' singer took to Instagram to acknowledge the two-year anniversary of her drug overdose and hospitalisation back in 2018.
In a heartfelt letter, Lovato shared how grateful she was to have her life saved and turned around. "Today is my miracle day. I'm so blessed to have one. It represents how the Dr's at Cedar's saved my life. How my life has become something beyond my wildest dreams," the singer wrote. "Only two years after that terrible day, I'm engaged to the love of my life, and I can genuinely say I feel free of my demons. Each and every one. I never thought this feeling was possible," Lovato continued.
Billie Eilish's new song 'My Future' explores loneliness and self-acceptance
In her first quarantine release, the 'Bad Guy' singer lends her ASMR-esque vocals again in a soothing song that's her most uplifting one to date.
As animated Eilish walks through the lush woods dampened with rain, the sun starts to shine and the rain clears up with the Grammy-winning singer crooning a positive message to fans: "I'm in love with my future, can't wait to meet her. I'm in love, but not with anybody else. Just want to get to know myself."
In a statement to fans, Billie Eilish shared the meaning behind the song, "It's a song that's really, really personal and special to me. When we wrote this song, it was exactly where my head was at—hopeful, excited and a crazy amount of self-reflection and self-growth," the singer continued. "But recently it has also taken on a lot of new meaning in the context of what's happening in the world now. I hope you can all find meaning in it for yourselves."
The 'Ellen DeGeneres Show' is being investigated for being a "toxic work environment"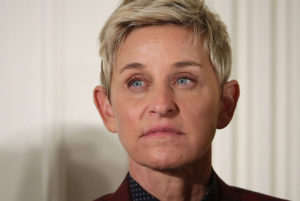 Ever since Nikkie Tutorials' revelation of the cold treatment she received when she was a guest on the show in April, there has been a sleuth of new stories and accounts reaffirming suspicions. On July 16, ten former employees and one current staff member anonymously spilled more insider tea to Buzzfeed News, calling the family-friendly talk show the "the definition of a toxic work environment". Yikes.
The situation has gotten so big with people demanding repercussions that WarnerMedia has stepped in to do an internal investigation, according to Variety. As per details shared by sources, executives from Warner Bros. Television sent a memo to staffers last week saying they have engaged a third party firm, who will carry out interviews on current and former staffers about their experiences on set.
For more pop culture news, head over here.
| | |
| --- | --- |
| SHARE THE STORY | |
| Explore More | |