This week's entertainment headlines includes an array of new music releases by Taylor Swift, Somi, Beyoncé and more
Hello, pop culture vultures! Here's another round-up of the latest news in the entertainment circle you might have missed:
Beyoncé releases trailer for visual album Black is King
The superstar icon continues to be an ally for Black voices around the world in her newest visual album, Black is King that will be streaming exclusively on Disney+ starting 31 July. The trailer was released on 29 June and is a breathtaking mesh of Afro-futuristic and traditional elements.
In a lengthy Instagram post detailing the concept behind the visual album, Beyoncé explains that it is meant to "celebrate the breadth and beauty of Black ancestry." While it was initially meant to be a companion piece to The Lion King: The Gift, the 'Black Parade' singer soon realised it took on a life of its own. "With this visual album, I wanted to present elements of Black history and African tradition, with a modern twist and a universal message, and what it truly means to find your self-identity and build a legacy."
Taylor Swift surprises everyone with eight studio album titled folklore
Coming in hot: Taylor Swift just hit us with a surprise album drop that no one saw coming (Swifties, are you guys okay?). The talented singer-songwriter wrote on her Instagram: "Most of the things I had planned this summer didn't end up happening, but there is something I hadn't planned on that DID happen." And that something is her highly-anticipated eight studio album that arrived sooner than expected. Folklore has 16 songs and will see the 'Look What You Made Me Do' singer channel a different indie side to her.
Watch the magical music video to her song 'Cardigan' below and stream the entire album here.
One Direction turns 10!
Anyone feeling old? The British pop group sensation, One Direction, turned the ripe age of 10 on 23 July. They first rose to fame during their stint on the competition show The X Factor back in 2010 and quickly amassed fans with their catchy tunes and boyish charm.
Although they didn't win the competition, they certainly won the hearts of many around the world. The band signed a contract with Simon Cowell, and the rest is history. They boast an impressive accolade including sold-out world tours, taking home awards from MTV Europe Music Awards, MTV Video Music Awards (VMA), People's Choice and even performing at the closing ceremony of the London 2012 Olympics.
The members of 1D shared heartfelt messages on Twitter (sans Zayn Malik who left the group in 2015) thanking fans for their enduring support:
Maroon 5 doesn't want to be 'Nobody's Love'
'Nobody's Love' is the band's first single of 2020, and it comes with a music video à la social distancing style. This song is the second track off their upcoming seventh studio album, the first being the emotional single 'Memories' released last September. While the album is still untitled and no details have been released so far, 'Nobody's Love' is a taste of what's to come. 
Somi returns with 'What You Waiting For' in her first comeback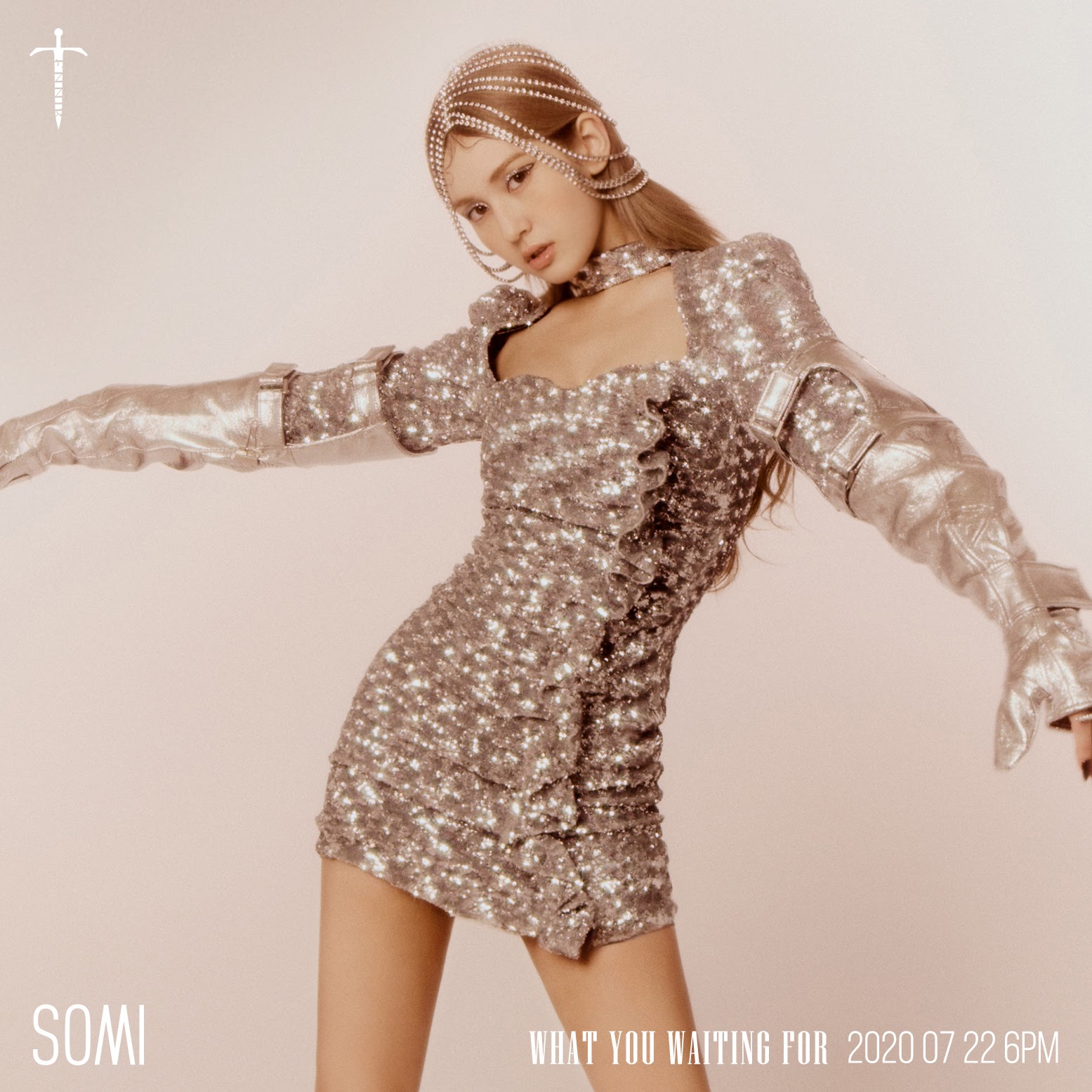 Another exciting music release hails from South Korea this time. Just a few days ago, Somi had her first comeback since her debut in 2019 with a catchy pop track titled 'What You Waiting For'. The Canadian-Dutch-Korean singer and songwriter first came into the spotlight when she won first place in the popular Korean survival reality show "Produce 101" in 2016.
In her latest single, Somi dances around to a powerful pop-chorus infused with satisfying synthesisers and an electronica-inspired dance break about letting loose and having fun. Watch Somi smash through a house with a giant excavator here:
Nicki Minaj announces she's pregnant
On Monday, the charismatic rapper announced her pregnancy on Instagram with a simple caption: "#Preggers". The post has since garnered over 10 million likes from fans excited to see the "Chun Li" star beginning a new phase of her life.
While the outpouring of encouragement and support came flooding in, the news took a surprising (albeit hilarious) turn when Spider-Man star Tom Holland trended soon after. Many Twitter users were confused and left in disarray when tweets came in stating Holland was the father of Minaj's first child.
Apparently, the Holland-Minaj relationship has been an inside joke within the fandom for many years now—although no one knows how it started. And no, Holland is not the father—the real dad is Kenneth Petty who Minaj married in 2019.
Ning Baizura's comeback single 'Perwira' is a love letter to the heroes of Malaysia 
In another sweet musical release, local singer Ning Baizura is back with a track since her last album in 2013. Titled 'Perwira' (Heroes), Baizura explained that the song is a tribute to the "heroes and warriors" of the country. "I've always wanted to pay tribute to our national heroes with a special song, and I'm delighted that Aubrey [Suwito] and Ahmad Izham have come up with 'Perwira'." Stream the song here.
For last week's pop culture catch-up, click here.