It's so much easier to shop for the best of (and everything else) Nike's products as the company recently announced that their e-commerce site Nike.com now delivers to Malaysia—and this includes the crowd-favourite NikeID service. From exclusive collections to the newest releases, you'll be able to shop from Nike.com from the comfort of your home. Most of the products will be shipped from Singapore while the customised NikeID items will be coming from Hong Kong, thereby reducing the delivery period (as compared to getting it from the US). Check out some of the team's favourite picks from the e-store below!
Cai Mei Khoo, Editor-in-Chief: Nike Flyknit Air Max ID (RM1,089)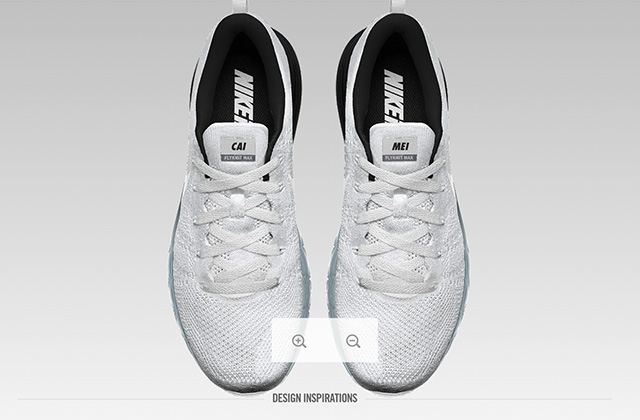 At Paris Fashion Week this past October, Comme des Garcons revealed the Nike Vapormax for Comme des Garcons shoes—a slip-on sneaker that combines a Flyknit upper with Vapormax soles (an upgraded version of the legendary Air Max technology, launching early 2017) that gives the illusion of walking on air. The shoes are scheduled to be released only in February 2017 so in the meantime, the next best thing is to customise my own pair of Nike Flyknit Air Max for Cai Mei shoes. The only 'problem' with NikeID are the options provided—solid colour, fade or multi upper? Will the Swoosh look better in solid or metallic? Solid coloured lace, definitely,…but ooh, the green/volt fade option is pretty cool too. Decisions, decisions. The shoes are custom made and shipped to you in 4 weeks or less—that means I still have time to change my mind before Christmas.
Wei Yeen Loh, Fashion and Beauty Writer: Nike Power Legendary Training Tights, RM419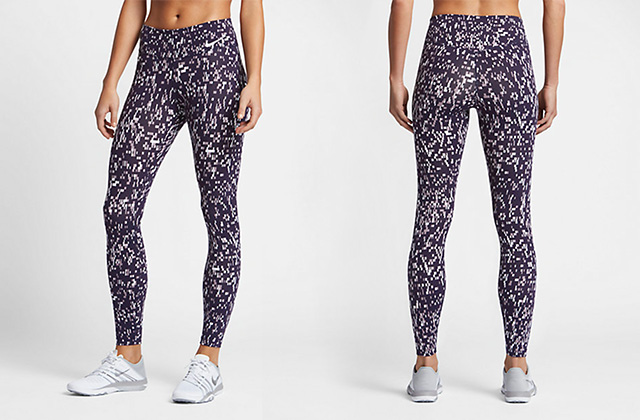 I have a soft spot for training tights of all sorts, especially those that sport a sleek design while hugging my legs comfortably. This pair is made with ultra-soft Nike Power fabric, which offers plenty of compression that will come in handy when I'm busting out moves at HIIT or hitting the treadmill (something I aim to do more often). Another plus point is its mid-rise waistband for extra coverage—just so I wouldn't feel that tummy 'cutting' sensation that I usually get with low-rise tights. Also, you can't go wrong with Nike's Dri-Fit technology which helps with sweat-wicking, meaning my thighs won't feel clammy from all the sweat after a workout session. To be honest, I wouldn't mind one in every colour.
Rachel Au, Lifestyle Writer: Nike Elevated Training Top, RM249 with Nike Pro Rival Racerback Support Bra, RM239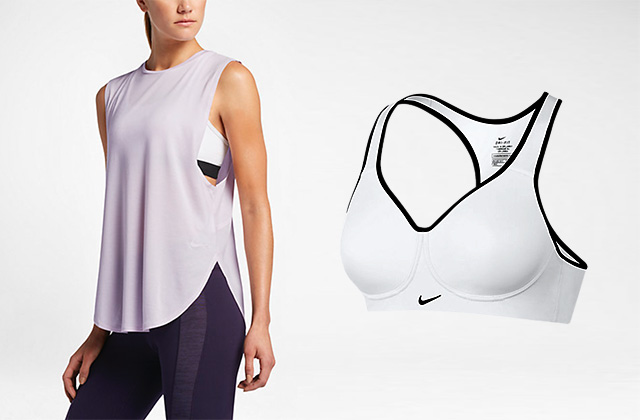 Am I cheating by selecting two things from Nike.com? I don't think so since with my flat-tummy-in-progress, I wouldn't dare wear just a sports bra without a top over it. After hearing about the Nike Pro Bra Collection, which is said to provide the ultimate support for every body type, I knew it's a must-have in my wardrobe now that I'm starting to work out more regularly (sigh, #FitnessFridays) and I'll be needing all the support I can get. The racerback is particularly designed with a compression fit and knit fabric to help reduce bounce while allowing natural movements even during high-impact work outs. Top it with the stylish-looking Nike Elevated Training Top—also made with Dri-Fit fabric to keep the skin cool, dry and comfortable—and I'll be feeling even more motivated to hit the gym.
Start shopping for your fitness essentials (and favourites) now at Nike.com.
Related stories:
Why you'll love the redesigned Nike+ Training Club app
The lightest Nike Air Max 1 ever drops in this month
| | |
| --- | --- |
| SHARE THE STORY | |
| Explore More | |