"(It's) not about dreaming of tomorrow. It's about accelerating toward it"
Those were the words of Tinker Hatfield, the mastermind behind the self-lacing shoes that took the world by storm in the 1989 sci-fi classic, 'Back to the Future II'. A pair of shoes that came alive to interact with its wearer was imagining the impossible. Now, a year after the envisioned '2015 world' captured on film has passed, Nike is delivering a product to match its proposal.
Behold, the Nike HyperAdapt 1.0. The mechanics are simple: step in and your heel will hit a sensor and the system will automatically tighten. "Then there are two buttons on the side to tighten and loosen. You can adjust it until it's perfect," further explains Tiffany Beers, Senior Innovator at Nike, Inc.
Together with Nike, Inc. President and CEO, Mark Parker, Hatfield and Beers poured hours into the passion project of making adaptive lacing a reality. Following multiple prototypes and the launch of a remake of the original fictional shoes in 2015, the adaptive technology has been fine-tuned to create the sport version with an underfoot-lacing mechanism—the Nike HyperAdapt 1.0.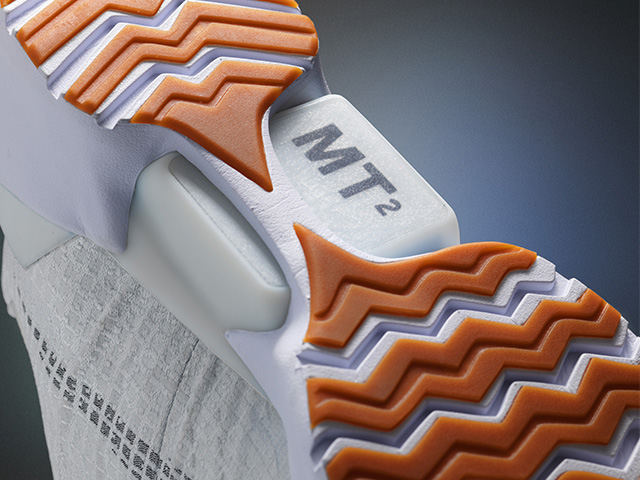 Laces that restrict, only to come loose later and cause trip-ups are now things of the past. Personalized lockdown can now be precisely adjusted on the fly. This, however, is but the first step in the direction of fully adaptive performance—one that changes as the athlete changes.
Hatfiled muses, "Wouldn't it be great if a shoe, in the future could sense when you needed to have it tighter or looser? Could it take you even tighter than you'd normally go if it senses you really need extra snugness in a quick maneuver? That's where we're headed. In the future, product will come alive."
To that, we have nothing to say but "Great Scott!"
Related stories:
The 20th version of Nike's most stable running shoe is here
Nike's Unlimited Stadium in Manila pushes runners to unlock their potential