1st April 2020, Wednesday
6:30am
Yes, I'm one of those young grandmas that go to bed early and wake up before sunrise.
6:35am
I open my bedroom door and instantly I can hear our cat, Tigger, meowing as loud as a triumphant horn as he runs up the stairs and furiously paws our lounge door upstairs. Here, at the top of my staircase, is where I spend at least 15 minutes just giving him head/chin/back rubs—otherwise, he won't shut up. (I say that with love.)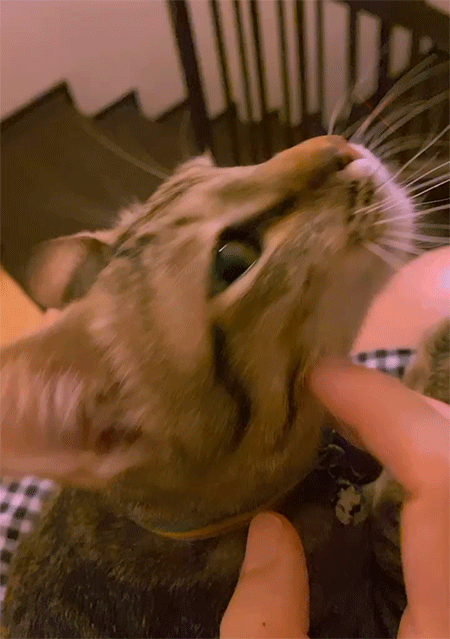 6:50am
Breakfast is usually Milo-fee (Milo and coffee), two slices of bread with jam and butter, and either Netflix or my Twitter feed. The quiet morning is the best "me-time".
7:50am
Since the MCO, I work out every alternate day. Today is that day. I change into my workout clothes, roll out my exercise mat and open the adidas training app. They've got a good selection of quick workouts that you can easily do at home. And since I like to close my Exercise ring on my Apple Watch—complete 30 minutes of exercise—I do one to two workouts on the adidas training app followed by Nike's NTC app.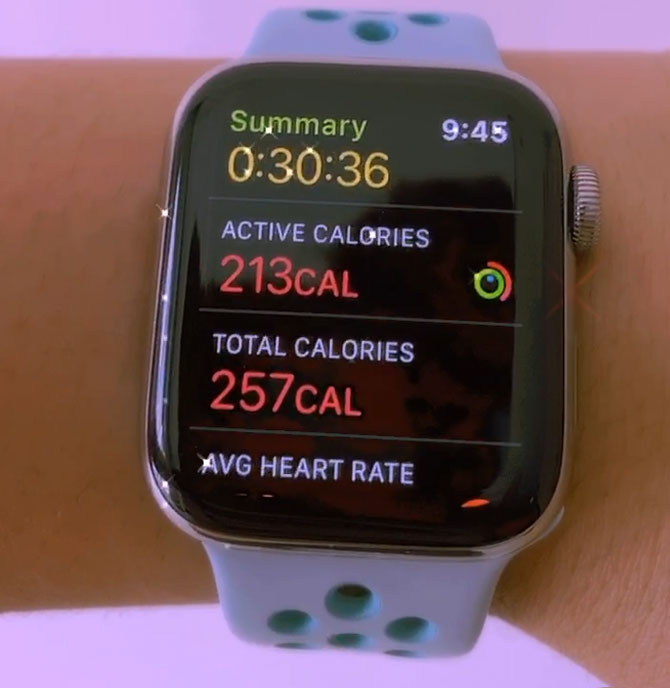 *Ignore the timestamp. This is the only photo I took and it was on a different day. I admit it!
8:30am
Shower. Typical skincare routine and not forgetting to apply sunscreen, even if I'm at home, as per our #MCO Beauty Manual here. As for my WFH "work outfit", despite the many options that are safe for con-calls, my go-to has been a white top and a nice pair of shorts. It's too hot and I look presentable up-top.
9:00am
I log in to my emails and work begins. With a trusty tumbler of water.
9:05am
Am disrupted by cat.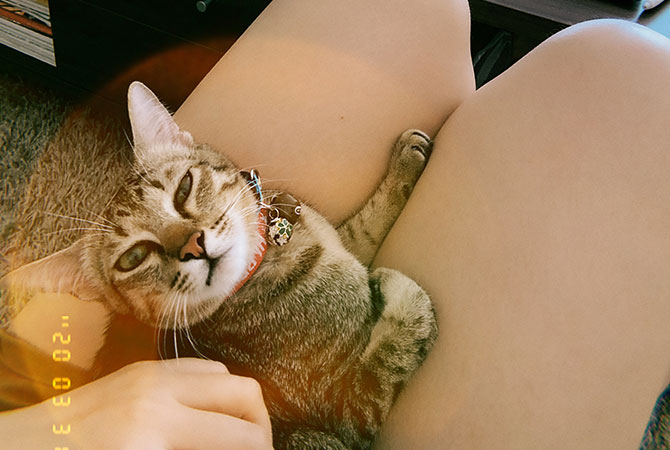 9:10am
Cat averted. Back to work.
10:30am
Team meeting on Google Hangouts, which looks something like this: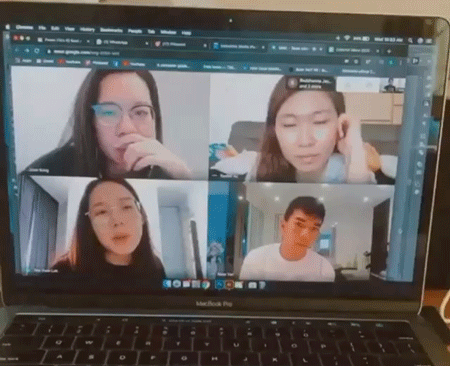 But is actually more like this:
12:00pm
Is it ever too early for lunch? Never. Lunch is basically leftovers from last night's dinner. Husband and I figured it saves time since it's harder to cook in between "office hours".
1:00pm
Back at my workstation and I have the perfect playlist for the next two weeks. Oldies but goodies. Sorry, I'm done with lo-fi by this point.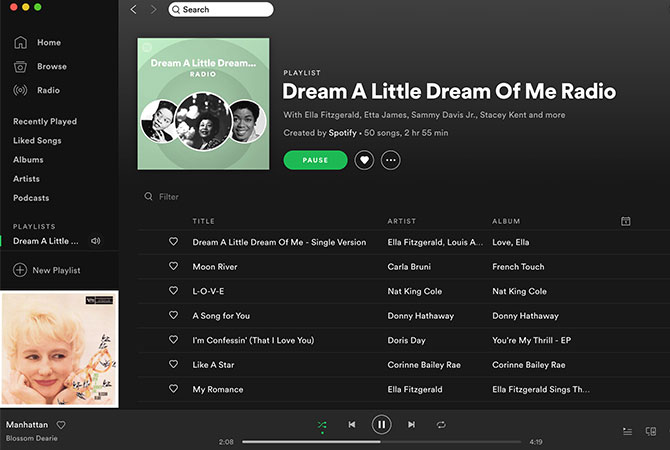 During a discussion with our Deputy Editor, Wei Yeen, we talk about our (read: my) beauty problems that other people might be having too. Example: My withering lash extensions, the rebirth of virgin hair and my very un-tame brows. So un-tame that it's too late to tweeze them all out without risking them turning into an odd arch. Conclusion: The Beauty team is planning to investigate on DIY brow wax.
3:15pm
The afternoon struggles:
1. The caffeine addiction.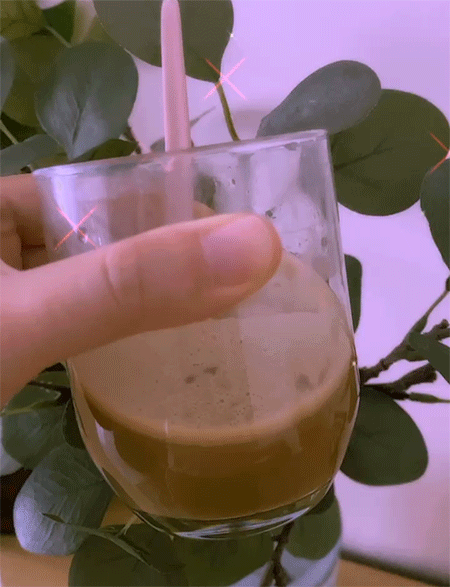 2. The tempting cat
3. The social media break
3:30pm
Working from home, tbh, is a lot of WhatsApp messages, con-calls and quick FaceTimes with colleagues and to discuss work or brainstorm. I won't bore you with the details.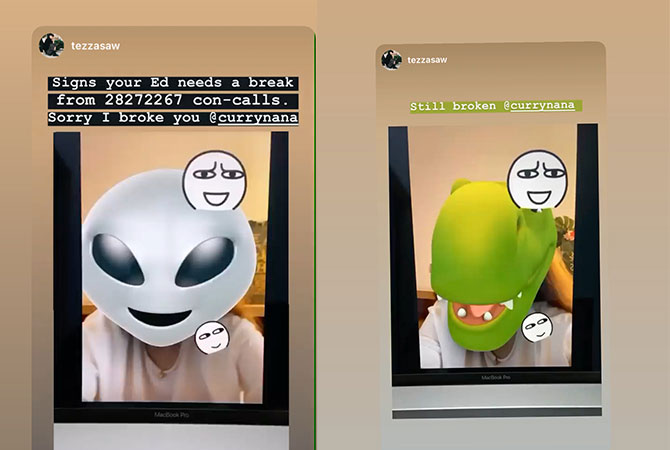 Seriously, we were talking about work. But also, I love the FaceTime effects with the Animojis.
Also, the BURO team is currently busy planning for the upcoming BURO. Hangouts: Live so stay tuned!
4:40pm
Sees an Instagram post that linked banana bread and Tiger King. Proceeds to text Lifestyle Writer and Tiger King… watcher if the two are connected. You can read Ronn's review here. Apparently Tiger King doesn't eat banana bread. And now we're both craving for banana bread.
5:00pm
If you're looking for the latest updates on COVID-19 in Malaysia, I'm updating it all right here, every day at 5pm sharp. Alternatively, we have a mini COVID-19 microsite with a live tracker here.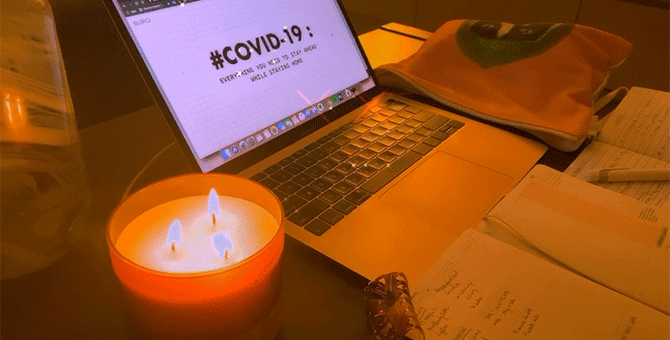 6:00pm
How is it 6pm already? Note to self: Remember to stretch more often because sitting in the same spot for hours could really cause a back to ache. Water and toilet runs certainly aren't enough.
My turn to cook but being lazy, I'm making Japanese curry with potatoes, onions and carrots. Oh, and chicken.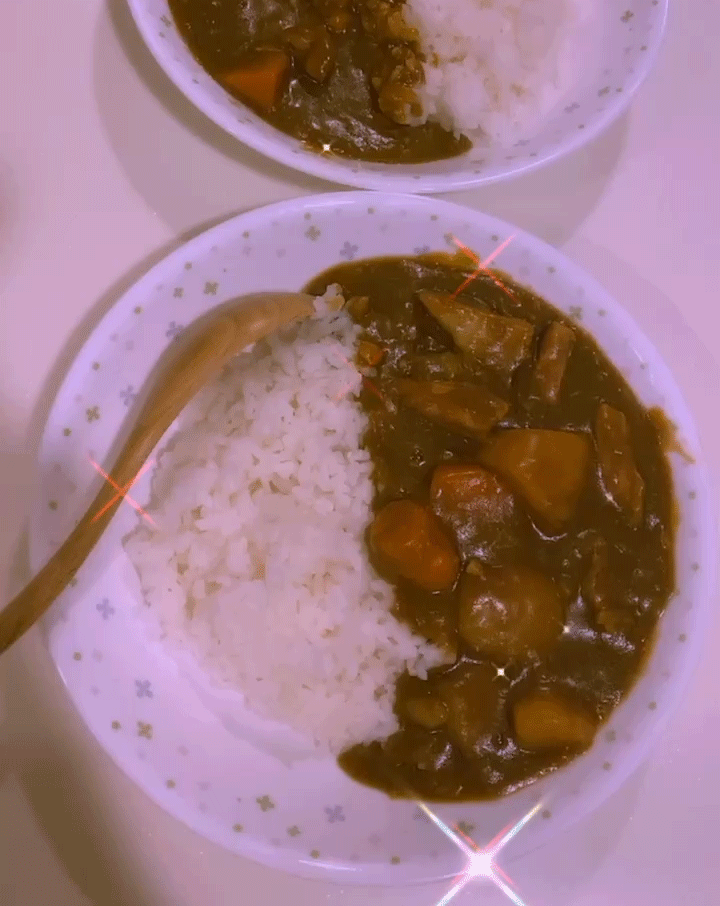 It's a one-pot dish, which makes cleaning that much easier too. I use House Vermont curry—one of Japan's most popular curries—if you're interested. Just saute the onions, then the carrots, potatoes and chicken. Add 3 1/2 cups of water. Boil for 15 minutes. Add one packet of the curry blocks (one box has two packets for a total of 16 servings). Simmer for 10 minutes or so. Remember to stir so it doesn't stick to the pan.
While letting it simmer over the stove, I have a quick FaceTime call with my mother. The conversation might sound familiar with some of you:
Mother: Why are you calling me?
Me: If I don't call you, you say I don't call you. I call you and you ask me why I'm calling you…
Mother finds it very hilarious—as she did the last 1,000 times. Still, it is nice catching up with her and my family. 20 minutes later, we hung up, I served dinner and my husband and I watched How I Met Your Mother while eating. It's currently the only sitcom we can agree on—after finishing Big Bang Theory and Friends.
Guess what we're having for lunch tomorrow?
8:00pm
After cleaning up the dining table, I checked some emails and finish off whatever work was required for the day. Showered; and the husband and I settle in our seats for the continuation of our Lord of the Rings trilogy—extended edition. It's nice to get away sometimes, especially during the MCO. Even if it's via the TV.
17 days of staying indoors—bless my husband for making the grocery runs—have been rather easy for me. I'm grateful to have what we have. Being an introvert helps too but I can only imagine that it's much harder for those staying alone, for those gripping with anxiety and fears, and for those with far greater struggles. It is indeed difficult times—some having it even more difficult than most. So, like most of us, I'll do my part to help flatten the curve.
In the meantime, there are also other ways to help out and give back to the community, as well as guides to hopefully, protect your mental health:
Every little bit counts, and remember: together we can. Take care and see you out there, real soon.
| | |
| --- | --- |
| SHARE THE STORY | |
| Explore More | |