"I'm watching you," the owl seems to express, with its large, vibrant eyes gazing upon the busy street below and beyond. Taking up some five storeys of a public car park, the owl was commissioned by MBPJ (the district council) and brought to life by Escapeva for the district's #CreativePJ campaign, which is currently in its infancy.
In describing the artwork, Escapeva says he heard plenty of stories regarding the owl's relationship with Petaling Jaya during his work on the mural. From some telling him that it would attract "ghosts" to some recalling past owl projects that targetted rodents, Escapeva says that the best story he heard was that the owl represented MBPJ, who was watching out for wrongdoers or people "who didn't pay for the parking tickets."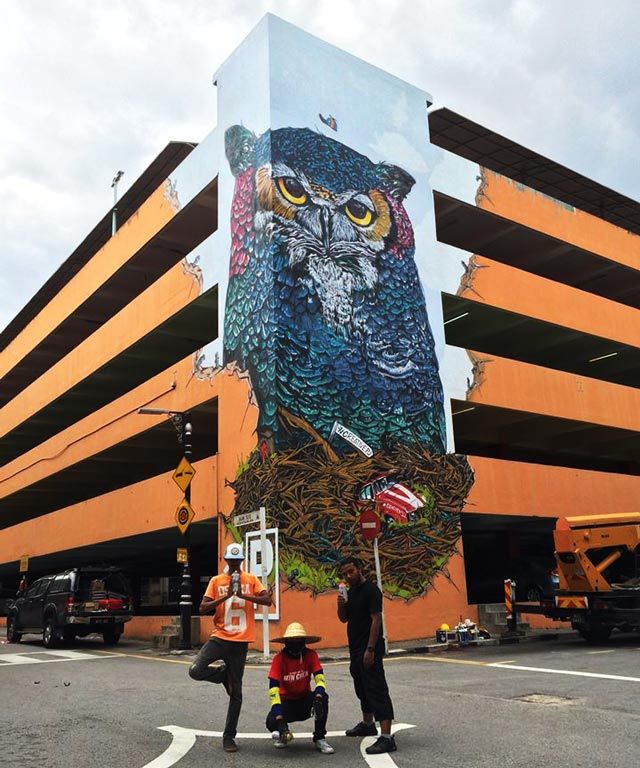 So, have you spotted the owl yet?
Head to Escapeva's Facebook and Instagram to see more details on the owl and to check out more of his work.
Related stories:
How art can be captured with an iPhone
The mind-boggling puzzles everyone just can't hate
| | |
| --- | --- |
| SHARE THE STORY | |
| Explore More | |