An artist known as The Dudolf has been making internet headlines with these adorable puzzles, with many cleverly following in his footsteps
We all love puzzles. And we love them more if they're filled with adorable creatures, no matter how frustrating they are. This has apparently been the case for The Dudolf's (a.k.a Gergely Dudas) latest comics, in which you have to find an element that is "hiding" in these illustrations. 
The first one that had most people scratching their heads was this one filled with snowmen. You just had to find a panda that was concealed somewhere in there: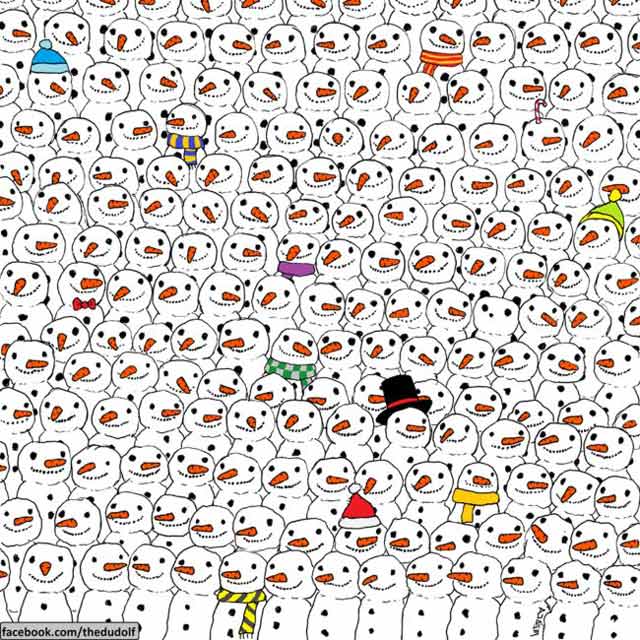 The next one seemed a little easier, with less to sift through, where you had to find a cat hidden amongst a flock of colourful owls: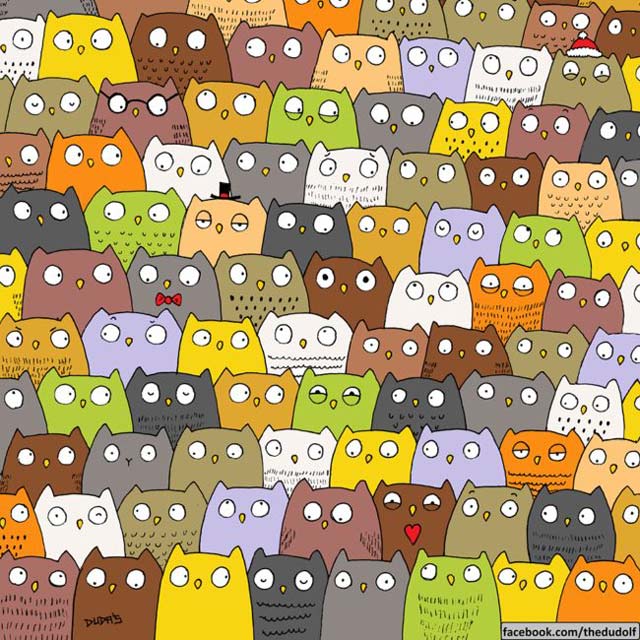 The latest is just plain cruel and deceiving, because you have to really squint to find a four-leaf clover amongst these grazing pigs: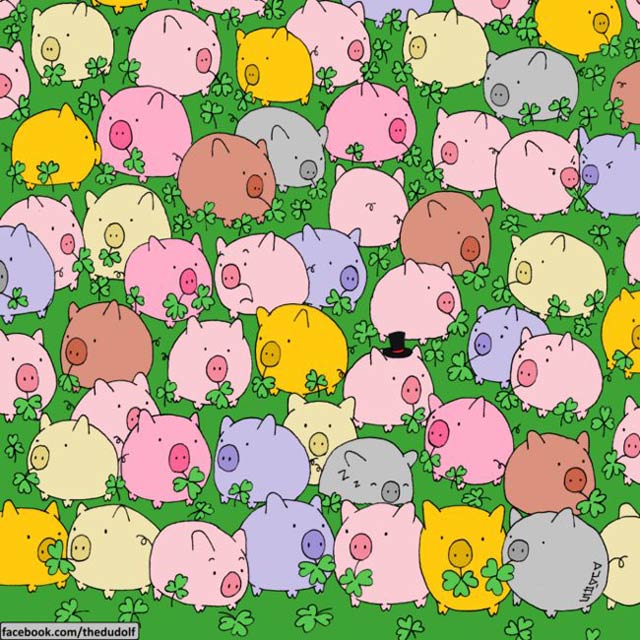 Naturally, many have followed in Dudolf's footsteps, with some very interesting and amusing variations.
Here's another version of "find the panda," except that the artist has swapped snowmen for death metal aficionados: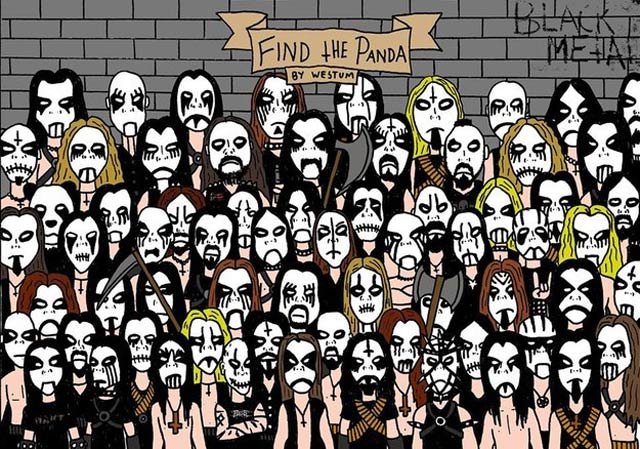 This amazingly detailed one pays tribute to Star Wars, featuring a rather out-of-place panda amongst this army of stormtroopers and the like: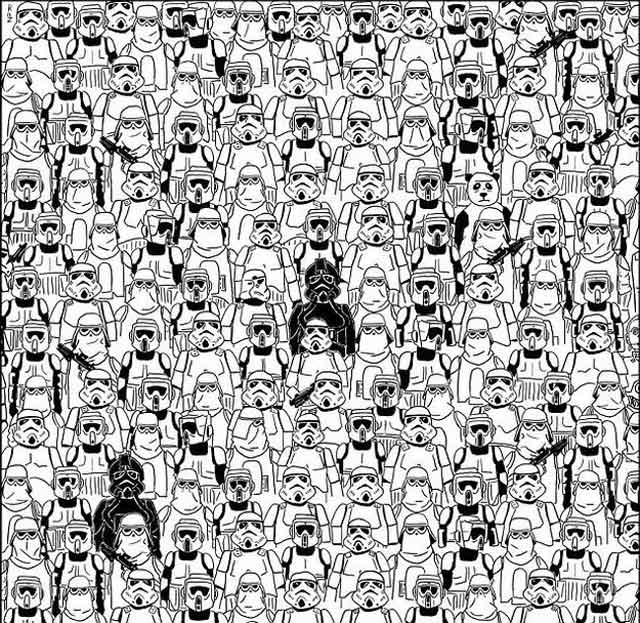 Lastly, this is by far the most difficult version, featuring a lost panda in this vintage yearbook photo: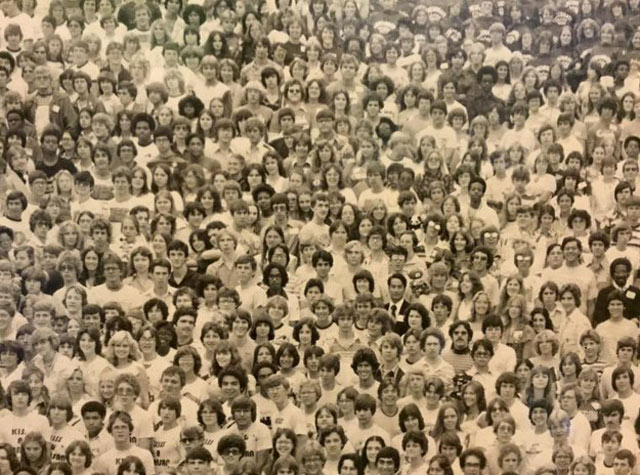 Related stories:
Ten life lessons we learnt from Calvin and Hobbes
Final Fantasy's Lightning is the new face of Louis Vuitton 
Star Wars in the shadows: Red Hong Yi's tribute to the Force