We have all seen the news. We are witnessing an increasingly thorough age of activism. Regardless of age, gender, sexuality and class, activists all around the world are giving their all with the end goal of obtaining justice and change. There is a new generation of activists and society needs to continue to embrace as well as join the fights for rights. In 2019—with a larger global village and smaller digital divide—it is immensely easier to take action and effect change whether it is social, political, economic or environmental.
Nelson Mandela. Gloria Steinem. Malala Yousafzai. Martin Luther King, Jr. Tarana Burke. Leonardo DiCaprio. Ai Wei Wei. We have all heard the names of these prominent figures who fought for change in their respective fields. From ensuring that girls are given the right to education to championing to end apartheid to starting a female empowering movement, these activists have taken their roles seriously so that our generation, and the generations that follow, will be able to prosper in the right environments.
Ladies—and men—let's get in formation. Gather around this bonfire and sing a song or two. Applaud the men and women who have done tremendous work to effect change, including our own Malaysian heroes. Can you name some of the Malaysian activists at the forefront of change in the country? These figures are icons who not only changed the nation, but also inspired a whole new generation of social justice warriors. Let's take a look at these Malaysian activists that have made a difference.
1. Irene Fernandez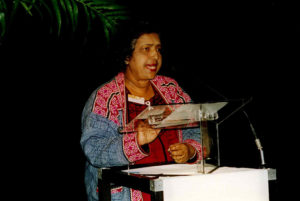 As the founder of Tenaganita—a non-profit offering refuge and help to migrants, refugees, women, and children from exploitation, human trafficking, and unfair work practices—Irene Fernandez is a bona fide champion. Even though she has been harassed and sent to prison for her activism, she did not give up on defending those who were not able to fend for themselves. Irene might have passed away in 2014 but her legacy goes on as Tenaganita continues to promote and protect the rights of marginalised and vulnerable individuals who have no voice in this globalised world.
To learn more about Tenaganita, visit here.
READ MORE: With a new Malaysia comes a higher female presence in the cabinet
2. Ambiga Sreenevasan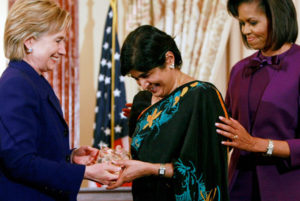 Every Malaysian knows her, and if they don't, they should. Her name is synonymous with the fight for a cleaner and fairer political landscape. As a lawyer and human rights advocate, Ambiga Sreenevasan helped to ameliorate the Federal Constitution so that under Syariah Court, women's testimonies are of equal weightage to those of men. As a recipient of the US International Women of Courage Award in 2009, Ambiga takes her role as an activist seriously; especially as the former chairperson of Bersih 2.0 which aimed to reform the electoral system in Malaysia to ensure free, clean and fair elections. Despite the controversies and hatred by some surrounding her, Ambiga prevailed and did not give up. Currently, she is the president of Hakam, Malaysia's National Human Rights Society.
READ MORE: Ambiga also received an award from the United Nations
3. Jerome Kugan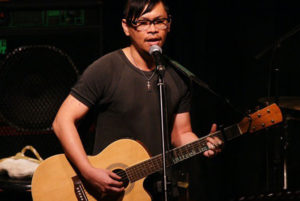 Even though LGBTQ rights are practically non-existent in the country, it did not deter Jerome Kugan from speaking out. He founded Seksualiti Merdeka—a sexuality rights festival—that ran from 2008 until the former government banned the festival in 2011. He is also known for his book Body 2 Body: A Malaysian Queer Anthology, which made headlines when the government decided to seize the books. At a time when LGBTQ rights are improving in many other countries such as Taiwan, the United States, and Germany; it is encouraging to know that the Malaysian LGBTQ community has a representative at the frontlines.
READ MORE: 8 Malaysians share their hopes for the new Malaysia
4. Michelle Yeoh
Most Malaysians know Michelle Yeoh as the beloved actress from films such as Crazy Rich Asians, Memoirs of a Geisha, and Crouching Tiger, Hidden Dragon, as well as, numerous television series such as Star Trek Discovery. However, the former Bond girl is also a staunch advocate of wildlife conservation. In 2015, the Hollywood film legend vowed to help promote the preservation of Sabah's endangered species to the world, including turtles and coral reefs. As the Malaysian Ambassador for Orangutan Conservation, Michelle Yeoh has continuously utilised her role with utmost respect as she educates the public on the importance of wildlife conservation.
READ MORE: Michelle Yeoh isn't just philanthropic, she's also a style icon
5. Nisha Ayub
As the winner of the illustrious International Women of Courage Award in 2016 (the second on this list), Nisha Ayub has been fighting to effect change for, not only the LGBTQ community, but specifically also for transgender rights. Nisha's legacy is highlighted by her constant efforts to fight Malaysian laws that were injurious to the interest of people to live in peace without being persecuted. Similar to many activists, local and beyond, Nisha has been imprisoned and as a result, she never stopped counselling people, providing legal supports, as well as, addressing their health and welfare issues.
Fun fact: She also has a species of sea slugs named after her.
READ MORE: How much has changed a year after the change of government?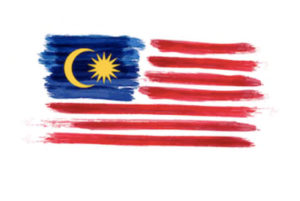 We ought to be proud of these activists who have fought very hard and with zest in order to effect change. As fellow Malaysians, it is our duty to join them and other activists because the fight for change is an ongoing process. We have seen improvements, and we have also, unfortunately, witnessed decisions that pushed the nation backwards. However, with magnanimous hearts, there is no doubt that justice will prevail, regardless of the issues that are being fought for. Remember to learn from each other and to always stay updated with the latest information—it is the digital age after all. This is a salute to every single person who have played their parts, regardless of backgrounds and concerns. It's an ongoing battle and we're all part of it.
| | |
| --- | --- |
| SHARE THE STORY | |
| Explore More | |