It's that time of the year when Thriller and Bad Moon Rising can be heard everywhere—on the radio to the television. It's the season of pumpkin spiced latte (which we now have in Malaysia). We see the re-run of classic Halloween-related films such as Scream, Hocus Pocus, The Nightmare Before Christmas, The Addams Family, and The Conjuring. Isn't it funny how mortals deliberately get themselves terrified? After all, we are always going to be thrilled by the thrills that thrill us. Three thrills in one sentence? That sure was thrilling. Oops… (we) did it again!
On the days leading up to 31 October every year, we (as in humans) look for various ways to celebrate the last day of the month in horrifying fashion. Like Ryuk said in the movie Death Note, humans are… so much fun. That's reality because whether you thought of pumpkins, candies, or Casper the Friendly Ghost, there are a myriad of activities or events for you to do. Oh, Kuala Lumpur—so beautiful yet filled with hidden horror gems this Halloween. We have some suggestions below on how to achieve that macabre high you're seeking.
1. SuperHalloween, SuperPark Malaysia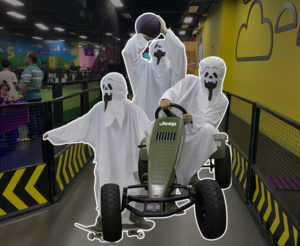 Halloween SuperPark Malaysia
This all-in-one indoor park in the heart of Kuala Lumpur welcomes everyone to join in its celebrations with a line up of friendly ghosts and ghouls. SuperPark is bringing its trademark friendly approach to Halloween this year; ensuring everyone, young and old, would have an enjoyable time together—instead of the typical haunts and horrors. Why not try out a range of activities at the park including adventure games to interactive challenges. SuperHalloween runs from 1 to 31 October 2019.
For more information, visit this website.
2. Stranger Nights, A Halloween Pool Party, Sofitel Kuala Lumpur Damansara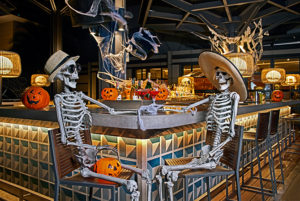 Halloween at Sofitel KL Damansara
Gather round and share the haunting ambiance of Nizza as Sofitel Kuala Lumpur Damansara presents a spooky Halloween celebration. Joel John Timis, beverage manager, will be creating spooky cocktail concoctions alongside a variety of Halloween-themed snacks and DJs spinning music. Admission to the party on 2 November 2019 is free.
For more information, call 03 2720 6688 or email [email protected]
3. Halloween with Saint Pierre and Glenmorangie, Saint Pierre KL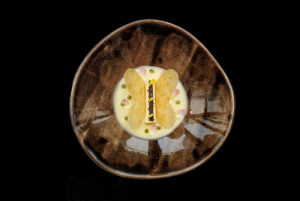 Halloween at Saint Pierre KL
Feast on a Halloween dinner menu with Glenmorangie single malt Scotch whisky. Join Chef Emmanuel Stroobant on 31 October 2019 at 7pm, Saint Pierre Kuala Lumpur for a special evening. Chef Stroobant has created treats inspired by his favourite horror movies—matching the whole spectrum of tastes found in a glass of Glenmorangie; from malty and fruity, to smoky and honeyed. The six-course menu is priced at RM666++ per person. Films include The Silence of the Lambs, Voodoo Rising, and I Baked Him A Cake among others with dishes such as duck, foie gras, and monkfish.
For more information, call 03 2732 5008 or email [email protected]
4. The Haunted Gallery, Kyo Kuala Lumpur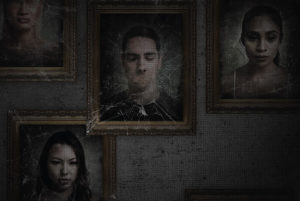 Halloween at Kyo KL
Experience art buried in the basement of Mandarin Oriental KL. Join the thrilling tour and witness for yourself. What was once a lively gallery is now abandoned. Opening weekend is on 25 and 26 October 2019. Entry is priced at RM70 before 1am and RM90 after. Do you dare take up the horrifying challenge?
For more information, visit this website.
5. Nights of Fright, Sunway Lagoon
Is this the best edition yet? The annual event (seventh in 2019) is back and there are nine attractions. There's the new Sharknado Alive as well as The Plague, Horrorwood Studios, Animalium, and House of Voodoo among others. The festival of fear runs until 3 November 2019 and available only on Fridays, Saturdays, and Sundays.
For more information, visit this website.
| | |
| --- | --- |
| SHARE THE STORY | |
| Explore More | |