Living Undocumented
Premiere date: 2 October 2019 on Netflix
Hollywood singer and actress Selena Gomez serves as the executive producer of this docu-series, shedding light on the stories of eight undocumented immigrant families that come from different countries living in America today. In a Time's op-ed, Selena Gomez shared that the topic of immigration is undeniably controversial but "immigration goes beyond politics and headlines. It is a human issue, affecting real people, dismantling real lives. How we deal with it speaks to our humanity, our empathy, our compassion."
---
Peaky Blinders (Season 5)
Premiere date: 4 October 2019 on Netflix
Starring: Cillian Murphy, Sam Claffin, Helen McCrory, Paul Anderson and Anna-Taylor Joy
One of United Kingdom's best TV shows is back this season with leader of the Shelby clan, Thomas Shelby (played by Cillian Murphy) finally becoming a Member of Parliament with the intention to transform the family's criminal gangster company into a "legal" business. His new-found political and social power comes with bigger threats, attracting more powerful enemies. The new season also revolves around challenges that the Shelby family will face during the 1929 stock market crash. Not only that, two new characters, actress Anna-Taylor Joy from Split (2016) and actor Sam Claffin from Me Before You (2016) will be joining this season as well.
While the show is a crime drama filled with suspense, there are also hints of cheeky sarcasm, which made fans enjoy the show even more. This is not a series to miss if you like smart, witty lines! You can binge-watch the previous four seasons on Netflix.
---
Mr. Robot (Season 4)
Premiere date: 6 October 2019 on Amazon Prime Video
Starring: Rami Malek and Christian Slater
As the show returns for its fourth and final season, Elliot (played by Rami Malek) and Mr. Robot (played by Christian Slater) will reconcile and have a closer relationship after the end of Season 3. This season follows Elliot in his attempt to defeat the villain, Whiterose, who is planning a mysterious project that could bring damage to the world. In an interview with ET, Rami Malek expresses his heartfelt gratitude to his fans for supporting the show. "It's a tremendously emotional experience. It has been since we began shooting this fourth season, and I know that it will be at the end of this night. It's a moment in my life that is profound and prolific." he says.
---
Celebrity X Factor UK (Season 16)
Judges: Simon Cowell, Nicole Scherzinger and Louis Walsh
Premiere date: 13 October at 7.55pm on Blue Ant Entertainment (Unifi TV – Ch 473)
X Factor UK will be taking a different approach this season—instead of the show's usual particpants, this time, celebrities  will be participating the competition as contestants. The line-up includes Kevin McHale (Glee TV series), Gemma Collins, Ricki Lake, Olivia Olson, The Islanders, and more. The show will be hosted by Dermot O'Leary.
---
Junior Bake Off (Season 4)
Premiere date: 16 October 2019 on BBC Player and UnifiTV Ch 512
Hosts and Judges: Sam Nixon and Mark Rhodes // Allegra McEvedy and Nadiya Hussain
Despite the embarrassment we feel when we see people younger than us, who could bake (or cook) magificently, it's also nice to see ambitious and fiery kids showcase their talents on screen. What more, to see them persevere through challenging times to win the competition.
---
Paranormal Survivor (Season 5)
Premiere date: 17 October at 9.55pm on Blue Ant Extreme (Unifi TV – Ch 474)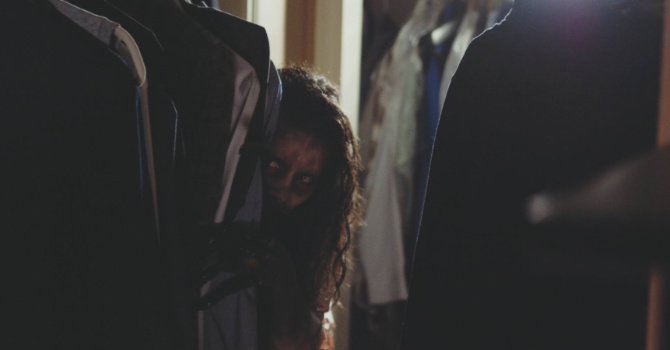 Not for the faint-hearted! This Halloween month brings with it some serious spooky vibes. The new season will feature survivors who have experienced paranormal activities, haunted locations and supernatural events.
---
Living With Yourself (Season 1)
Premiere date: 18 October 2019 on Netflix
Starring: Paul Rudd and Paul Rudd (Watch the trailer to find out why!)
Have you ever thought of becoming a better person? What if, you wake up one day and meet an improved version of yourself face-to-face? This is, literally, what happens in Living With Yourself, a dark comedy series with eight episodes. Miles (played by Paul Rudd) is shocked and confused to see his own doppelgänger after a "life-changing" spa treatment. Watch how the storyline plays out as it gets darker and serious, dealing with his own upgraded replacement.
---
Big Animal Surgery
Premiere date: 23 October 2019 on BBC Player and UnifiTV Ch 501
See how the best wildlife vets from around the world operate life-or-death treatments on some of the largest animals on Earth. The tension gets higher when these surgeons have to race against time to save the animals. Do give this show a try if you're into nail-biting moments and want to learn more about wildlife.
| | |
| --- | --- |
| SHARE THE STORY | |
| Explore More | |