Lifestyle
GSC's new ScreenX, Disney's 'Home Alone' reboot, Henry Golding's rumoured Marvel role and more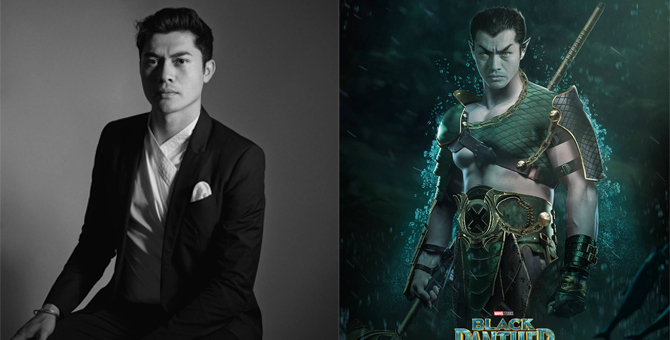 Just a heads up, we're doing things a little differently this week. On top of delivering all the fresh entertainment news to you below, we've also recorded our first Pop Culture Catch-Up podcast episode! It's a fun conversation between the team where we discuss and tackle the top four trending topics in the entertainment industry this week. Do have a listen below and tell us what you think.
Now on to this week's top trending entertainment news!
Riverdale spin-off releases first trailer
If you're getting tired of Riverdale and its weird storyline about gargoyles and the farm, then we've got some good news for you. Katy Keene, the upcoming CW spin-off based on the Archie Comics character of the same name, just dropped its first teaser trailer! Though the exact premiere date of the show is still unknown, we know that this musical dramedy will be coming out next year and the main premise of the show is about four friends chasing their dreams in New York ala Sex and the City.
Lucy Hale (from Pretty Little Liars) will play Katy and Ashleigh Murray will reprise her role as Josie. This wouldn't be a surprise if you're caught up to the latest episode of Riverdale because spoiler alert, Josie already expressed her interest to move to the big apple. One thing to note, although the show is by the same creators of Riverdale, they reassured fans during the panel at San Diego Comic Con that it will not carry the same dark style. Creator Roberto Aguirre-Sacasa also revealed that they aren't ruling out an opportunity for a crossover. So who knows, we might just be seeing Archie and gang in New York soon!
Disney+ announced plans to reboot some of our favourite childhood movies
You probably already know that Disney acquired 21st Century Fox earlier this year and you also must have heard of Disney's new streaming service titled Disney+ which is targeted to launch later in November. Turns out, that's just the beginning for the entertainment giant!
In the company's third-quarter earnings conference call this week, Disney's CEO, Bob Iger revealed plans to give four franchises from its newly-acquired Fox library (Cheaper By the Dozen, Diary of a Wimpy Kid, Night at the Museum and Home Alone) a modern reboot for the "new generation". What's more, he announced that they will be the first batch of films to be reimagined. Wait, you mean there's going to be more?!
As you can tell by our discussion on the podcast above, we obviously do not know how to feel about this given how all the movies chosen are classic favourites that shouldn't even be touched in the first place. But one thing we know for sure? Home Alone star, Macaulay Culkin's reaction to it all is hilarious.
Upcoming Marvel movie casting rumours
Speaking of Disney, Marvel has been getting a lot of attention since announcing their Phase Four plans at SDCC and lately they're making the news rounds once again in regards to casting rumours involving our beloved Henry Golding.
Two months ago, We Got This Covered posted on their website that Marvel released a casting call for Asian actors to play a "wise, old statesman". Though no movie was tied to the casting, it was speculated that it might be for the untitled Black Panther sequel that is now in pre-production.
Earlier this month, the same website reported that the studio had finally picked out T'Challa's new villain, a sub-mariner named Namor. At the same time, they also wrote that Crazy Rich Asian's breakout star Henry Golding is in talks to play that character. According to Marvel's website, Namor is a human-mermaid hybrid mutant offspring of an Atlantean princess and an American Explorer. Not to be confused with Aquaman, the other king of the sea from DC.
This news caught the attention of news outlets worldwide and soon after, everyone was talking about how perfect the English-Malaysian actor would fit the role. Boss Logic, a graphic artist from Melbourne who is famous for making artworks (that has caught the attention of Marvel execs) even posted a visualised piece of how he envisions Henry would look like as Namor.  *cue internet exploding meme*
"The Avengers of K-Pop"
K-pop fans, we've got news for you! South Korea's largest entertainment company, SM Entertainment, just announced a new boy band and they're already taking over the world by storm (if trending #1 worldwide on Twitter counts). Called SuperM, the group will comprise of SHINee's Taemin, EXO's Kai and Baekhyun, NCT's Taeyong and Mark, and WayV's Ten and Lucas. Expected to debut this coming October, SuperM will be managed by American label, Capitol Records.
Steve Barnett, CEO of Capitol Music Group told the crowd during the announcement at the 'Capitol Congress 2019' that he was asked to produce a new team and hence the birth of SuperM.
There isn't much news as to what style and genre the group will take on yet but if you'd like to be the first to know, sign up for updates here.
GSC debuts panoramic theatre
We reported last December that Golden Screen Cinemas (GSC) was planning to introduce a panoramic screen theatre in partnership with South Korea's CJ 4DPLEX. Fast forward eight months later and the day of its launch finally arrived! The brand new ScreenX theatre made its long-awaited debut at 1 Utama shopping centre this week—marking its status as Malaysia's first ever 270-degree cinema!
In conjunction with the launch, GSC will be showing re-runs of five different movies (Annabelle Comes Home, Bohemian Rhapsody, Captain Marvel, Godzilla: King of Monsters and Spider-Man: Far From Home) from today until 4 September at an introductory price of only RM14 (the original price is RM29). For more information on how you can purchase tickets, check out their website here.
On the topic of GSC, the cinema will also be showing Westlife's concert film, Westlife: The Twenty Tour LIVE from Croke Park, on 31 August and 1 September. Because let's be honest, there's probably a majority of us who did not get to purchase their KL concert tickets on time and are sulking at home tonight (and last night) watching our friends post Insta-story recaps of their night singing to If I Let You Go and My Love.
| | |
| --- | --- |
| SHARE THE STORY | |
| Explore More | |