Looking for things to do in the Klang Valley (hello, Phase Two) this weekend? The BURO Weekend Guide has a couple of neat ideas for you and your loved ones
Now that the Klang Valley has officially moved to Phase Two of the National Recovery Plan, those who are fully vaccinated and residing in KL, Putrajaya, and Selangor have more leeway to engage in dearly missed activities including dine-ins or visiting art exhibitions and cinemas.
In this edition of our BURO Weekend Guide, we bring you the latest updates on what to do and where to go this weekend—whether you're ready to head out or continuing to stay home.
1. Dine-in (or dine-out?) at these places with outdoor dining
It's the simple pleasures in life that we've all learnt not to take for granted post-pandemic, including dining in at a café or restaurant. However, indoor dining still poses considerable risk, even for the fully vaccinated. For a safer (though by no means foolproof) alternative, opt for outdoor or al fresco seating wherever possible. Check out our non-exhaustive list of places with outdoor dining that are now accepting dine-ins here.
2. Enjoy private dining at The Chow Kit
Where: The Chow Kit
For those who prefer private dining, there's the newly launched Private @ The Chow Kit experience, a unique room-service offering where guest rooms are converted into private dining room spaces. Diners will be able to enjoy award-winning cuisine by CNN's Best New Restaurant in Asia in intimate rooms designed by Brooklyn-based collective Post Company, which can now accommodate 50 per cent of its usual capacity to ensure social distancing is adhered to.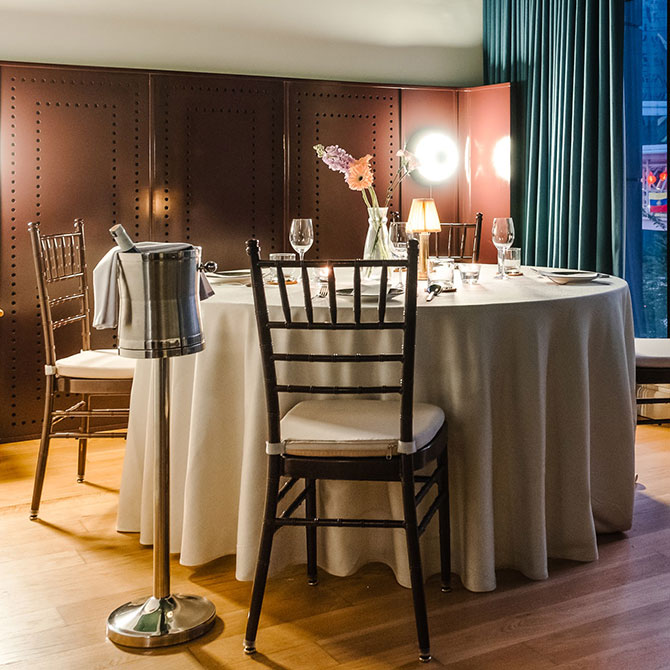 Guests can book a room and selected meals in advance, with the optional add-on of a cocktail and aperitivo set crafted in partnership with Shawn Chong, South East Asia's best mixologist. Service requests, interior decorations, and further customisations can also be provided to suit the occasion, available upon request.
For reservations and enquiries, visit call +603 2778 6666, email [email protected], or visit this website.
3. Visit the 3 Graces Art Showcase in Chinatown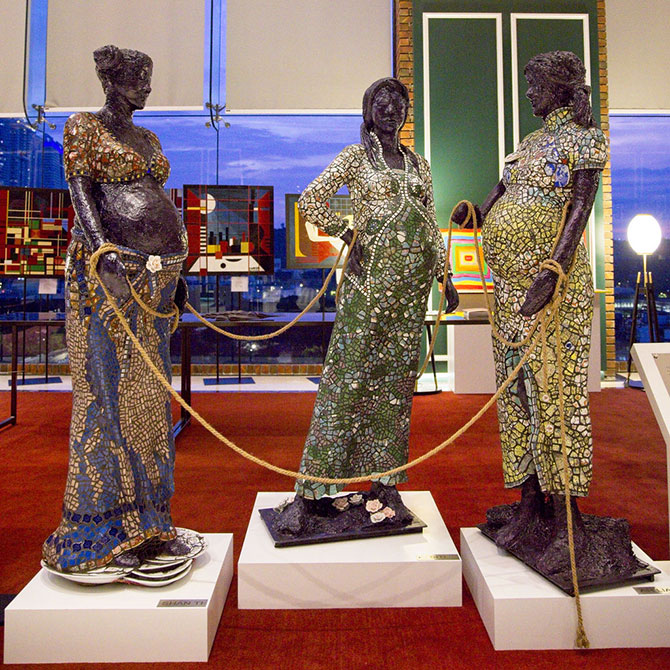 When: Now until 30th September 2021
Where: Four Points by Sheraton Kuala Lumpur, Chinatown
Aside from dining, fans of art and culture are invited to visit the 3 Graces Art Showcase by Malaysian artist and sculptor Alice Chang, located at the lobby of Four Points by Sheraton Kuala Lumpur, Chinatown. Created in conjunction with our 64th Independence Day and Malaysia Day, the exhibition features three female sculptures named Siti, Ah Lian, and Shanti, who "represent new beginnings, rebirth, and the continuity of life."
Other local artists, namely Dato' Luciano Mirri and Janet Lee, will also have their artworks displayed during the exhibition. Dato' Luciano is a painter and architect whose Colour, Light & Hope in 2021 collection features geometric designs painted in acrylic on canvas. On the other hand, Lee is a differently-abled artist who enjoys exploring colours to showcase #artbeyondthecanvas.
For more information on the exhibition, DM or WhatsApp +6012 5073327 (Four Points).
4. Indulge in the Hennessy Odyssey Experience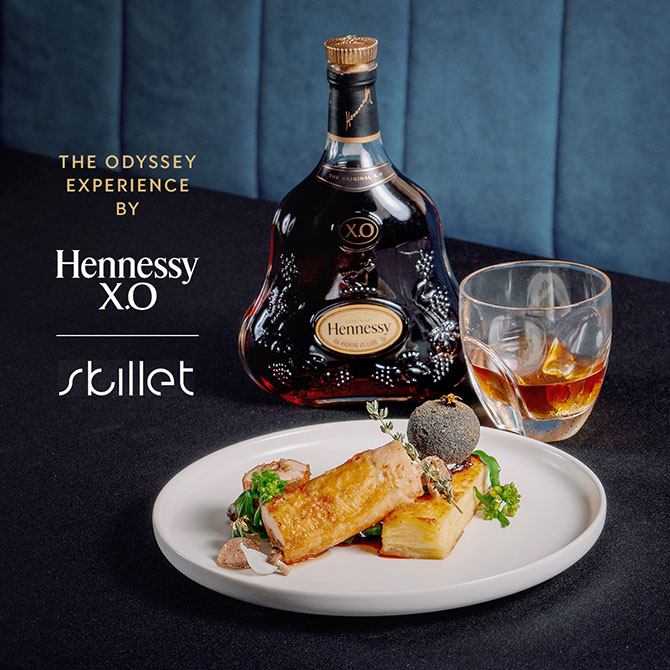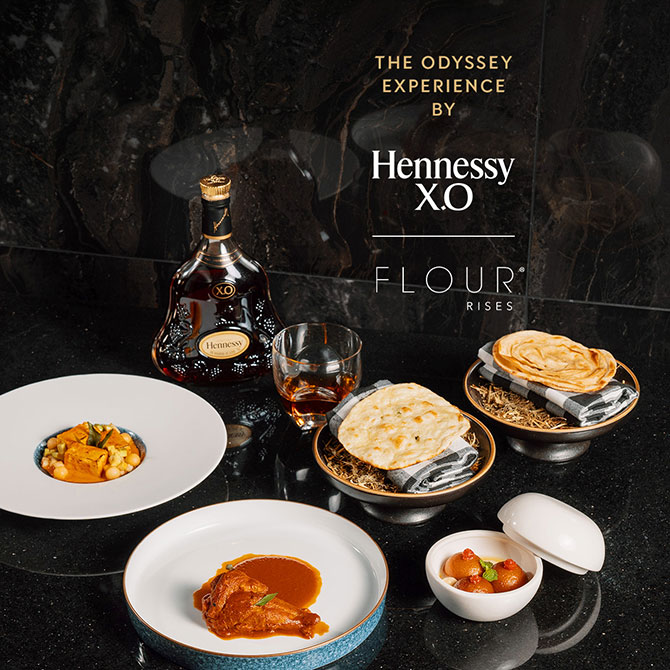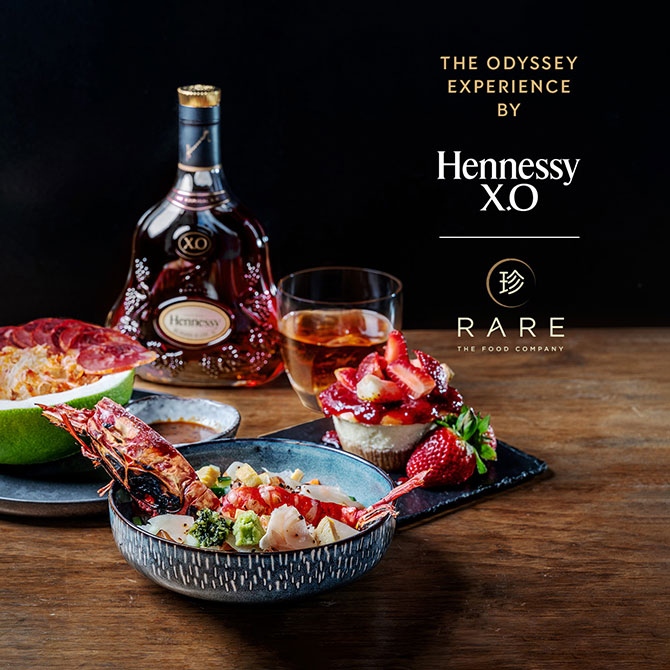 Hennessy has introduced The Odyssey Experience, designed to offer refined palates a home dining experience featuring specially curated dishes by some of the country's top eateries to complement the Seven Worlds of Hennessy X.O. The participating restaurants include KL's Skillet, Rare, Flour, and Grand Imperial; Ipoh's Rewine, Sun Lee Hou Fook, and STG; Penang's Gen; and Johor Bahru's Rowan & Parsley. Those interested to enjoy dishes from the Odyssey menu may do so by purchasing a bottle of Hennessy X.O on Shopee, which will earn them points that can be redeemed for their desired Hennessy Odyssey Experience.
For more information and updates, sign up for Hennessy's Inner Club or connect with Hennessy through Hennessy Malaysia's Facebook page.
5. Join JomRun's virtual runs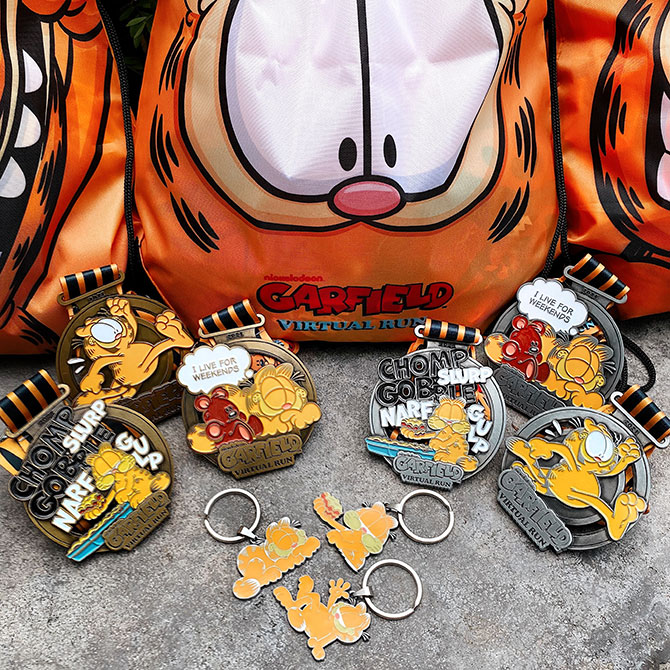 When: Now until 30th September 2021
Where: JomRun app (App Store, Google Play, App Gallery)
Why not stay active and catch some fresh air by joining a fun run? Southeast Asia's leading running app JomRun has teamed up with Nickelodeon and Animation International to launch a series of virtual runs where participants stand to win limited edition Garfield, Crayon Shinchan, and Spongebob Squarepants merchandises.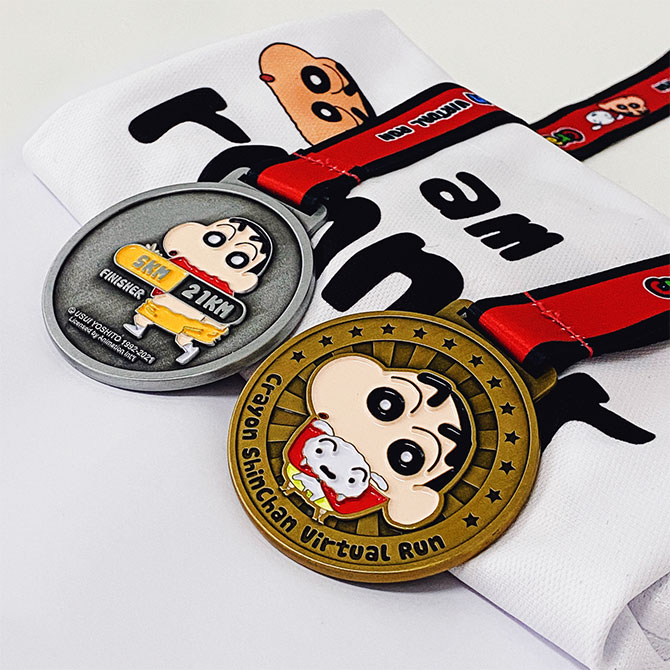 The Garfield Virtual Run is an ongoing event that spans the month of September. Meanwhile, the Crayon Shinchan Virtual Run Series will launch in three parts, with the first virtual run taking place now until 30th September 2021. The second and third editions will be held for two months each beginning October and December.
Seasoned runners and newbies alike can choose between a 5km fun run or a half marathon (21km). Pariticipants are allowed to complete their runs by incorporating a step counter, treadmill, or other cardio exercises such as jogging in place or even jumping ropes. Finishers can look forward to receiving themed rewards including a dry-fit shirt; a finisher t-shirt, tattoo stickers, a drawstring bag, a premium cyclist jersey, a face mask, a keychain, and a tote bag.
To register for a run, download the JomRun app. For more information, visit this website.
6. Celebrate a boozy Mid-Autumn Festival with Remy Cointreau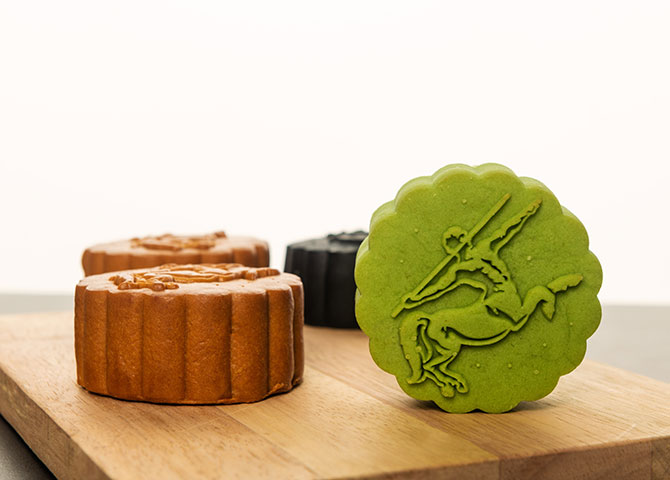 When: 1 to 21 September 2021
You may have already indulged in an array of mooncakes ahead of Mid-Autumn Festival this year, but have you tried them with a sip of cognac, whisky, or gin in between bites? Remy Cointreau is offering a mooncake gift set with every purchase of its products, so you can enjoy a boozy mooncake pairing—or gift it to someone who will! Each gift set features four traditional mooncake flavours including pure lotus double yolk, matcha red bean, charcoal white lotus with crushed yolk, and pandan lotus made with low sugar.
The limited gift sets are available at selected retailers and wholesalers in the Klang Valley. To order, contact:
Albert Wines & Spirits (M) Sdn Bhd (+6019 2156308)
CSS Food and Beverage Sdn Bhd (+6016 3326506)
In Vino Veritas Sdn Bhd (+6012 2352076)
Tong Woh Enterprise Sdn Bhd (+6019 3903056)
[MORE: The best mooncake flavours in KL with a modern twist for Mid-Autumn Festival 2021]
7. Learn to live healthier with AIA (and David Beckham)
When: 12 September, 9am onwards
Where: AIA's Healthy Living YouTube channel
Following the inaugural AIA Live 2021, AIA is bringing back the online health and wellness programme for 2021. Global ambassador David Beckham will be headlining the event, joining AIA health and wellness ambassadors, industry experts, and leading influencers from across Asia. Beckham will participate in a special four-part series of Tai Chi sessions, which will be livestreamed on YouTube.
Special guests including chef Jeremy Pang, Olympian Dame Valerie Adams, former Squash World Champion Nicol David, and more will also be making an appearance in various programmes, which cover four key areas: mental health, physical wellness, nutritional wellness, and environmental wellness.
Tune in to the AIA Live 2021 event on AIA's Health Living YouTube channel here.
---
Sneak peek at what else to expect in the coming week(s):
Catch the Apple Event livestream (15 September, 1am Malaysian Time)
Apple is expected to unveil the iPhone 13 and (possibly) new MacBooks at the upcoming Apple Event. Watch the livestream on apple.com.
Raise funds for Covid-19 relief with Kind Kones (15 September to 30 September)
For more information or to register, visit this website.
Shop the PUMA X Animal Crossing collaboration (dropping 18 September)
Coming to selected PUMA stores soon. Stay tuned to next week's BURO Weekend Guide for more details.
---
Check out more ideas you may have missed in our previous BURO Weekend Guide here.