Looking for things to do this weekend? The BURO Weekend Guide has a couple of neat, lockdown-proof ideas for you and your loved ones

1. Join the #BUROSupportsLocal movement
In conjunction with Merdeka and Malaysia Day, show your support for small local businesses by buying their products or services and following their social platforms. Whether you're into fashion, skincare, candles, coffee, or kombucha, we have a comprehensive catalogue of some of our favourite local brands to shop and support. This will not only help the local artisans, individuals, and businesses stay afloat during these hard times, but also boost the local economy.
Better yet, stand to win our specially curated #BUROSupportsLocal kit to help you stay healthy and well as you continue to stay home during the lockdown. Join our giveaway here.
2. Watch Malaysian para-athletes at the Tokyo 2020 Paralympics
When: 25 August to September
Where: ParalympicSport.TV and Astro Arena HD
Not over the thrill and excitement of the Tokyo 2020 Olympics? Turn your attention to the Paralympics, which hosts 22 of our Malaysian para-athletes this year. This weekend will see Bonnie Bunyau Gustin(powerlifting), Mohamad Yusof Hafizi Shaharuddin (cycling), and Chew Wei Lun (boccia) competing in their respective sports.
See the full schedule and find out more details on when and how to watch the Tokyo 2020 Paralympics here.
3. Order a Tiffin At Home meal
When: 24 to 21 August (pre-orders) | 3 to 5 September (delivery)
Where: Tiffin At Home
Malaysian food connoisseurs, you don't want to miss the pre-order window for next week's Tiffin At Home meals. The first menu involves a four hands collaboration between Darren Teoh of multiaward-winning restaurant Dewakan and Sun Kim of Singapore's one-Michelin starred Meta, marrying progressive Malaysian and Korean flavours. Expect a colourful display of Malaysian ingredients used to highlight Korean classics and vice versa, with dishes such as Pumpkin and Pear Kimchi 'Ssam' and Lamb Ribs Prepared Percik Style.
For the second menu, Atelier Binchotan and Akar Dining have teamed up to present 10 tapas dishes, each representing a different food culture from around the globe. Designed for those bitten by the culinary travel bug, the resulting menu promises to bring your taste buds from Japan to Peru to Mexico with reimagined classics like Mini Chirashi, Beef Heart and Anticucho, and Burrito.
Both set menus come with the option of adding on two cocktails by Tickets KL, craft beers from Taps Beer Bar, wines from Vintry, and grazing platters from That Last Bite. Pre-orders are now open at tiffin-my.store and close at 12pm on 31 August 2021.
4. Attend virtual culinary masterclasses at the Singapore Food Festival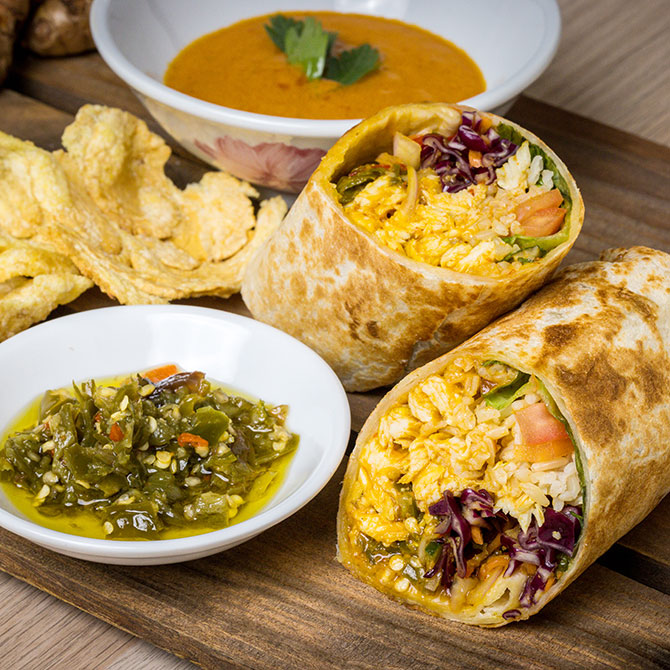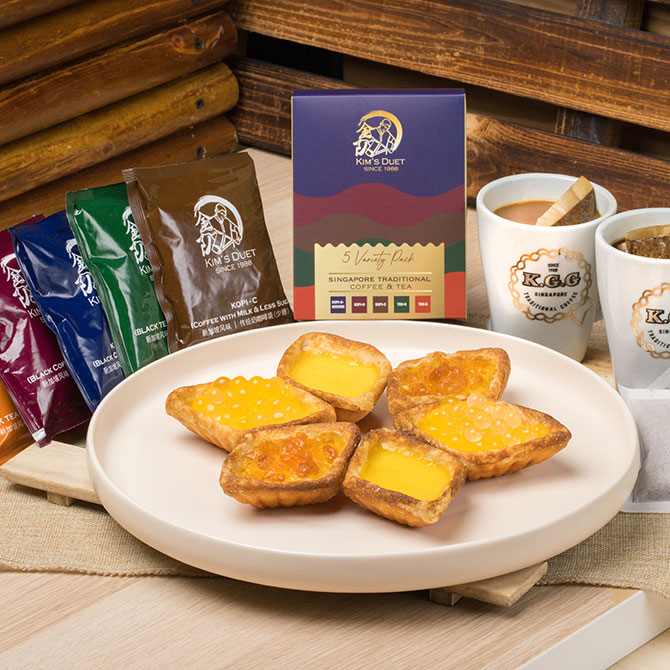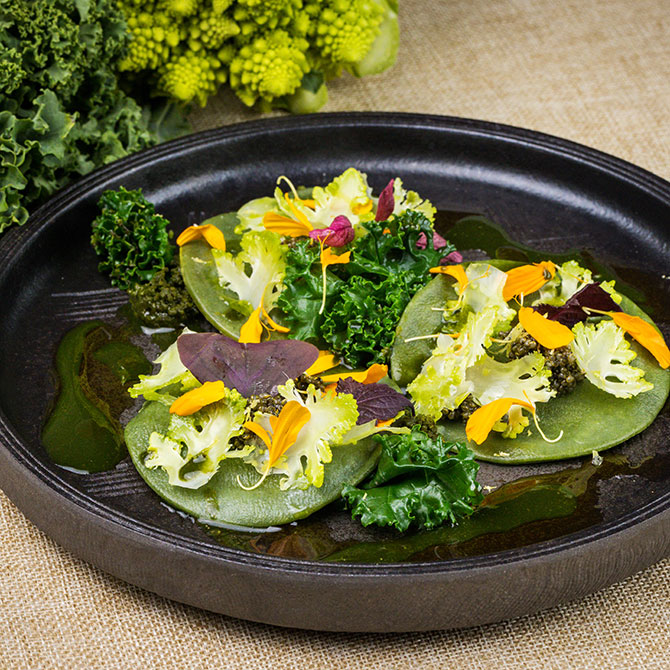 When: 27 August to 12 September 2021
Where: Singapore Food Festival website
Singapore Food Festival is back for its 28th edition this year, and Malaysians can also join in the lineup of exciting experiences thanks to its partnership with the Singapore Tourism Board. There are nine free-to-view and nine pay-to-view cook-along masterclasses hosted by some of Singapore's most esteemed chefs and F&B names, including those of Michelin-starred fame. Among the highlights this week include a Padang-Style Burrito masterclass by third-generation business owner Chef Ariff Zin and Old School Cool: Egg Tarts and Kopi Appreciation by locally renowned Cantonese pastry shop Tong Heng.
All culinary masterclasses can be accessed via the official Singapore Food Festival Facebook Page. View the full schedule on the official website here.
5. Watch Malaysian-made films and documentaries on Astro
When: 16 August to 3 October
Where: Astro TV, On Demand and Astro GO
In conjunction with Malaysia's 64th Independence Day and Astro's 25th anniversary, Astro is launching Astro 25 on Channel 100 with complimentary viewing for all its customers. The channel will offer more than 150 titles including Malaysian and Asian movies like Polis Evo and Hantu Kak Limah, as well as premiering documentaries, Tanah Tumpahnya Darah Kita and We Are No Different, from 16 August to 3 October. Must-watch movies this week include:
The Journey: 30 August, 10pm
Ola Bola: 31 August, 10pm
This initiative is part of Astro's #KitaTeguhBersama theme to encourage all Malaysians to come together to stay strong. Other initiatives under the umbrella include supporting the National Blood Bank's blood donation drive; contributing medical equipment for hospitals and laptops to students in the B40 groups; as well as supporting the nation's Covid-19 Immunisation drive, volunteering at PPVs, and providing TVs and Astro services at quarantine centres nationwide.
For more information on Astro's 25th anniversary offerings and #KitaTeguhBersama campaign, click here.
(READ: 21 Good things that we can celebrate about Malaysia in 2021)
6. Savour a taste of Hennessy-infused mooncakes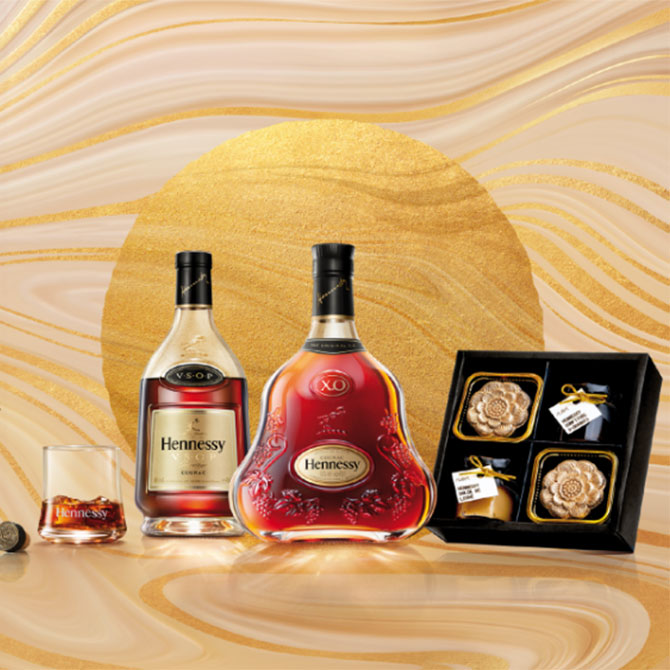 Where: Jaya Grocer, The Good Stuff, Boozeat, and more
As we get draw closer to the Mooncake Festival, treat yourself and your loved ones to a special Hennessy Mid-Autumn Festival package. There are two sets available, featuring either the Hennessy VSOP or Hennessy XO with an assortment of Hennessy-infused mooncakes from Skillet. Launched to celebrate the spirit of togetherness that's synonymous with the seasons, these packages are perfect for enjoying with your nearest and dearest at home or gifting those who may be far yet near at heart.
Shop the Hennessy mooncake sets at all participating retailers and grocery stores. Visit Hennessy Malaysia's Facebook page for the full list. 
(MORE: The best mooncake flavours to try this Mid-Autumn Festival 2021)
7. Stock up on Japanese snacks at Pavilion KL's Tokyo Street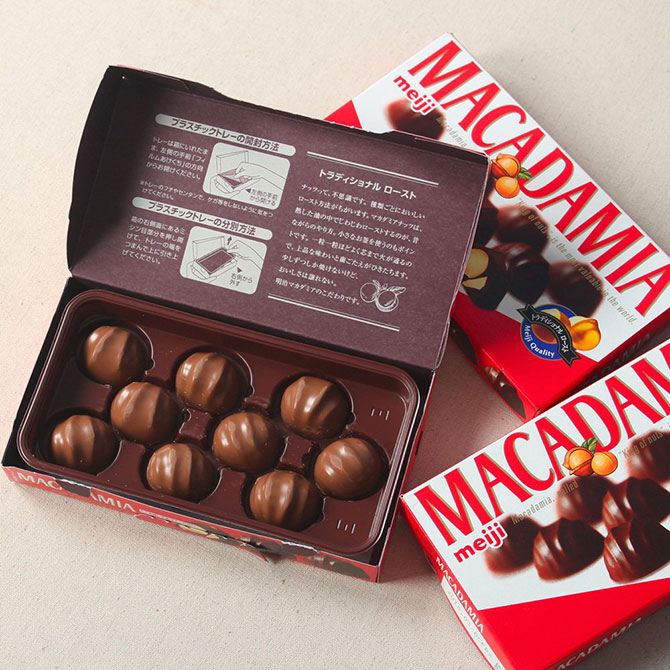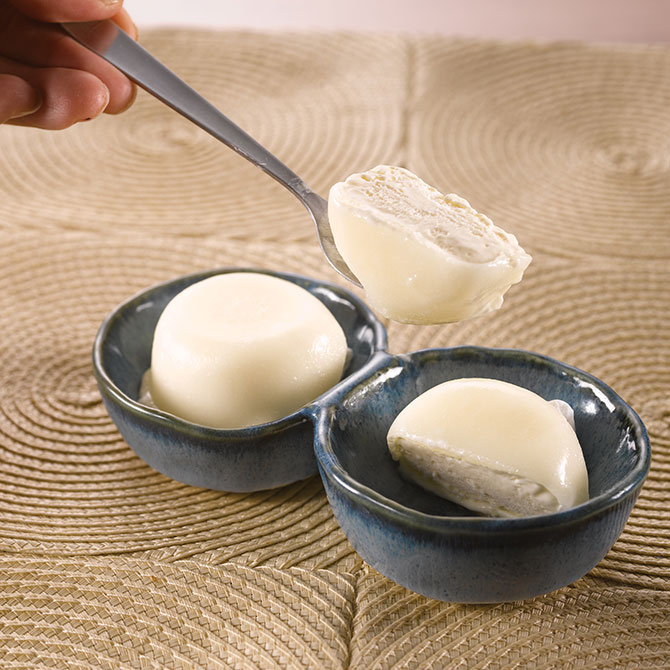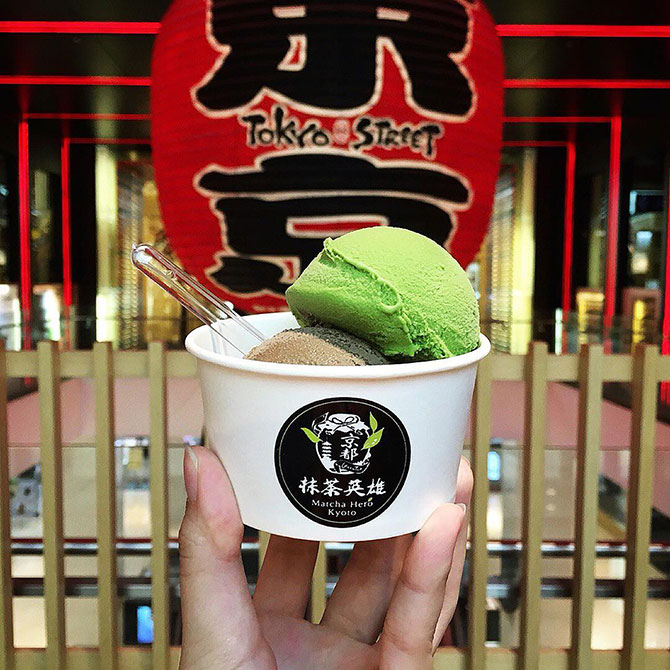 Where: Tokyo Street, Pavilion Kuala Lumpur
For those who are fully vaccinated and fond of anything to do with Japan, join in Tokyo Street's 10thanniversary celebration with its range of Japanese snacks. Since we can't physically be in Tokyo right now, Tokyo Street is bringing Japan to you with popular snacks and desserts like Meiji Macadamia Chocolate(available at Shojikiya), Yukimi Daifuku (Izhi. Zen), and Hojicha ice-cream (Matcha Hero Kyoto).
Visit Tokyo Street at Level 6, Pavilion Kuala Lumpur to explore more options. (Note: Please remember to observe the SOPs and ensure you keep your mask on, practice social distancing, and maintain good hand hygiene.)
BONUS: Book yourself an Airbnb Online Experience this Merdeka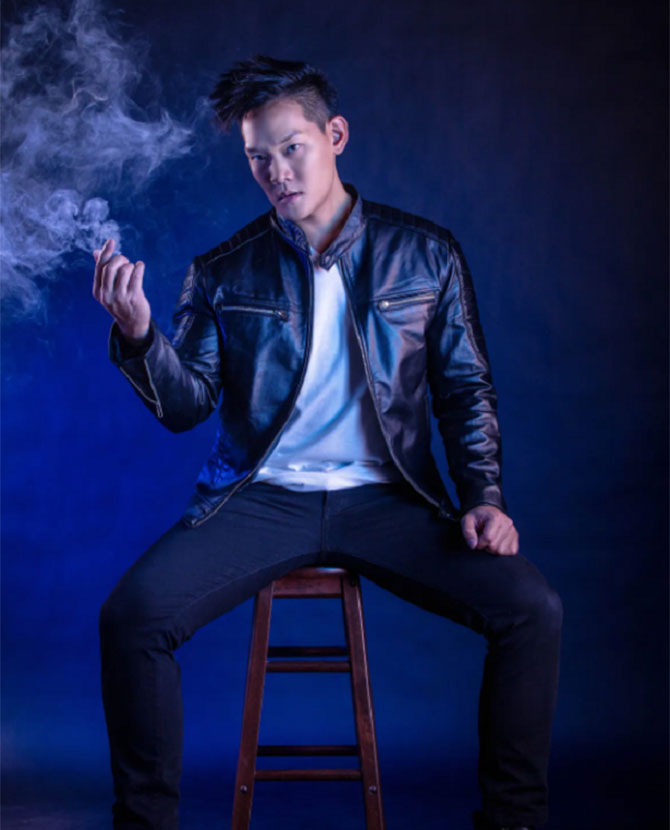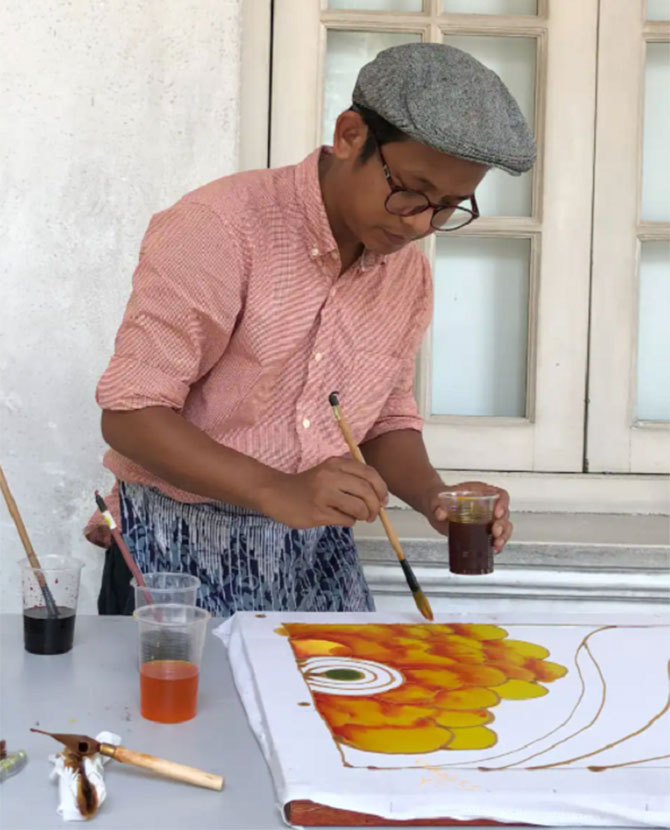 When: 31 August
Where: Airbnb Online Experience 
To commemorate Merdeka, Airbnb is launching a special series of RM1 Online Experiences hosted exclusively by Malaysians, including names like magician Andrew Lee and three-time Olympian Josiah Ng. From mind-blowing magic shows and batik painting, to exciting game shows and discovering buried Malaysian stories by a seasoned local guide, each Online Experience offers a fun opportunity for family and friends to celebrate Merdeka together virtually at the comfort and safety of home. 
The special RM1 Online Experiences will take place throughout the day on 31 August, and are now live and bookable on a first come, first-served basis. Limited slots for each experience. To book a slot or view the full lineup, visit this website. 
For more lifestyle news, head over here.