Lifestyle
Shop your lucky colours according to the 12 Chinese zodiac signs
Have Lady Luck on your side
Photos by Royal Selangor, Fuku Studio, Kare Design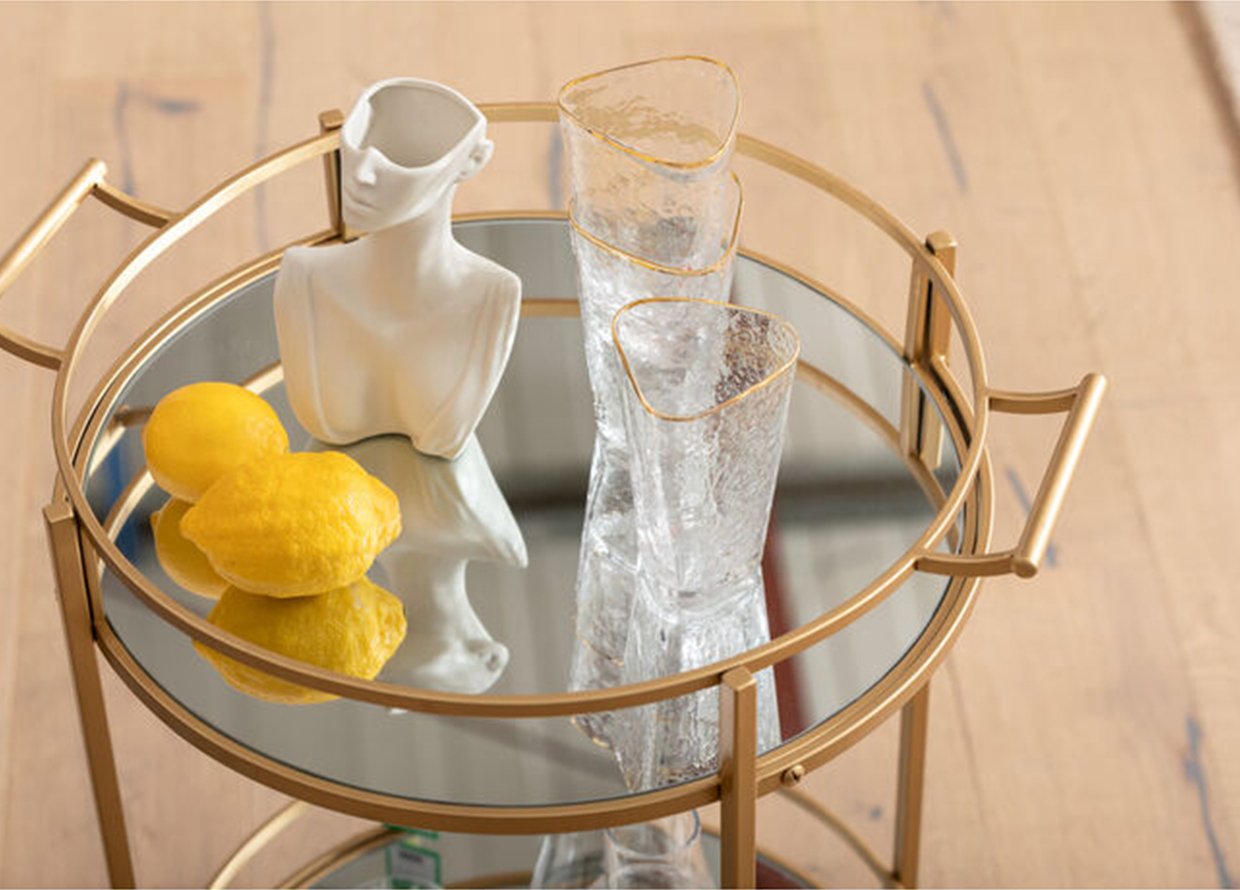 Whether you're practising the 'Lucky Girl Syndrome' or just want an extra boost of luck, one way to do it is by identifying your lucky colours!
According to Karma Weather, wearing or having your lucky hues with you will help balance and protect your zodiac's energy from the opposing vibes of the year of the Water Rabbit. We're all about protecting good luck, so we've made a compilation of the most fitting shades that will help your fight off bad juju.
If you're wondering what your lucky colours are for 2023 based on your Chinese zodiac, scroll on! Bonus: we've also added some items you can add to your shopping list—from F&B to tech, and lifestyle—to keep the lucky streak going!
For the Rabbit
Your lucky colours are Ford Vermilion Red and Imperial Yellow. Make your home extra lively by adding these beautiful interior picks to your space—from a red throw made of the finest natural fibres and premium Cambodian golden silk, handcrafted by a woman under the Fairweave program, and a golden bunny figurine to welcome more 'ong' to your life.
For the Rat
Your lucky colours are Snow White and Prussian Blue. To utilise the good fortune of those hues, this fluffy white Topokki chair and an elegant touch of regal blue from this beaker-inspired diffuser—which comes with the scent of sharp maritime saltiness with watermelon, cedarwood and amber musk—are just what you need to amp up your luck in your living space.
For the Ox
Your lucky colours are Mimosa Yellow and Ecru White. Pick this yellow ceramic tumbler lined with Tourmaline Anion (a patented far infrared and negative ion technology) that helps heighten the flavour and freshness of any beverages you pour into it to encourage you to drink more water. Additionally, this beautiful, body art-inspired vase adds a stunning, artistic touch to any room.
For the Tiger
Your lucky colours are Khaki Green and Peach Pink. There's always a need for additional storage boxes for all kinds of organising purposes, even better when they come in your lucky colour. Then, if you're looking for a stand-out pièce de résistance to elevate your bedroom, this pink Mashumaro armchair is it.
For the Dragon
Your lucky colours are Alabaster White and Orange Red. Scent your space in style with an elegant porcelain candle by Diptyque. Fill your room with its signature scent of fresh green notes of moss with crushed blackcurrant leaves, intertwining with floral notes and spices, settling down to the richness and warmth of woods and balms. Bring the room together harmoniously by adding a touch of bright red via an abstract art piece.
For the Snake
Your lucky colours are Straw Yellow and Cerulean Blue. Since yellow is your shade this year, what better way to add it to your home or office than with a tasteful reed diffuser? Its cheerful yet relaxing scent with notes of lemon, neroli and musk, wrapped up in an amber accord evokes an unforgettably warm feeling.
For a casual, comfortable living space, a bean bag chair is perfect for gatherings and meaningful conversations, so get it in your lucky blue hue this year! Its cotton linen fabric is breathable, soft, washable, and it uses EPP beads that are impact- and chemical-resistant.
For the Horse
Your lucky colours are Aurora Orange and Cobalt Blue. Love cooking? This orange casserole dish—known for its quality advanced interior enamel, larger handles and stainless steel knob—will be a home chef's prized possession. The Le Creuset Cast Iron also comes with a lifetime guarantee.
To destress from all the chaos in your life, you can decorate a space with this artistic yet calming piece of deco from Snackfood. It is a hanging mobile that you can add to the ceiling to admire the little planetary system orbiting in perpetual motion.
For the Goat
Your lucky colours are Indigo Blue and Spring Green. If it's time to replace your old cookware, this complete set is non-stick, oven-safe, and has everything you'll need for sautéing, browning, stir-frying, stews, roasts and more.
If you want to minimise the items you carry in your hands when you go out for a quick lunch, get this genuine leather shoulder wallet that holds up to eight cards, a phone, a pen, cash, and other essentials.
For the Monkey
Your lucky colours are Anise Green and Egg Shell White. Whether you want to get into journaling or manifesting, investing in a good notebook will encourage you to write more often than you usually would. Having a cup of coffee as you jot them down elevates the mood too, which is why the white Nespresso Lattissima One coffee machine should be on your list. It is equipped with a new and innovative fresh milk system where it will froth it directly into your cup and brew your coffee for a perfect drink.
For the Rooster
Your lucky colours are Golden Yellow and Cyan Blue. Call it feng shui or just plain extra, but we're all for it if you choose to display this golden dragon ball—which shows two intricately sculpted 24K dragons locked in a perpetual chase—on your shelves. And, if the kitchen is your favourite place, the space-saving cart has a rack to store tea towels and hang pots and pans, along with smooth-rolling, lockable castors that make moving the trolley simple.
For the Dog
Your lucky colours are Turquoise Green and Mars Red. Add a pop of turquoise to your dining table with this tropical printed tablecloth from Eltisley that's not only pretty but waterproof, too, making cleaning food remnants much easier. Also, if you want to keep your coffee warm longer, why not get these Nespresso double stainless steel cups, which come in a pair?
For the Pig
Your lucky colours are Persian Blue and Lunar White. For music fanatics, this limited-edition pen features a handcrafted Au750/18K solid white gold nib with a special engraving by Jimi Hendrix, which is perfect as a collector's item or to make those signatures feel even more bougie. Have a glass of wine to wind down after work; this elegant satin-finished crystal decanter from Lalique called the 'Wingen' is named after a barware service (named after the village in Alsace where the Lalique Manufacture has been perpetuating its exceptional know-how).
Find more gift guides here. 
| | |
| --- | --- |
| SHARE THE STORY | |
| Explore More | |