The iconic Nike Cortez is celebrating its 45 years with a new pair of kicks and a cool 1970s-style campaign starring Bella Hadid
The year was 1972 when Nike co-founder Bill Bowerman's drive to better equipment for runners resulted in the birth of the Nike Cortez. The classic white shoes with the red Swoosh would go on to not only propel champion runners but also become an endearing pop culture icon. 
Two years later, the Senorita Cortez, the first true women's version of the shoe, hit the market and solidify its icon status among women. Retaining the aesthetic and performance of the original, it easily gained the status of being Nike's best-selling shoe throughout the '70s.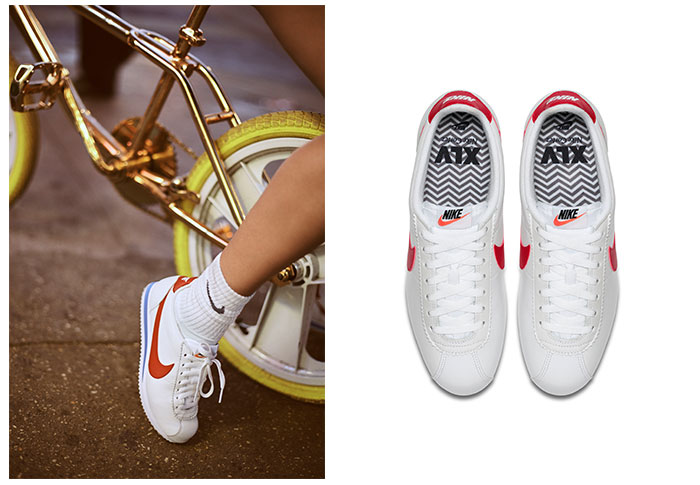 "The Cortez is an iconic shoe that harkens back to my earliest days in the sport. The shoe allowed me the confidence and support to explore my fullest potential as a young aspiring athlete," recalls Joan Benoit Samuelson, gold medalist of the first Olympic women's marathon at the 1984 Los Anglenes games.
It also graced silver screens (in the 1994 best picture winner, Forest Gump) and televisions, and became a staple of the west coast hip-hop street style. It just goes to show that one can combine performance and style. This year, the Cortez is celebrating its 45 years and what better way to give tribute to its vibrant beginnings than having a 1970s-style shoot. Starring Bella Hadid, the shots resemble the time Farrah Fawcett was seen skateboarding in a pair of Cortez sneakers on the Charlie's Angels set.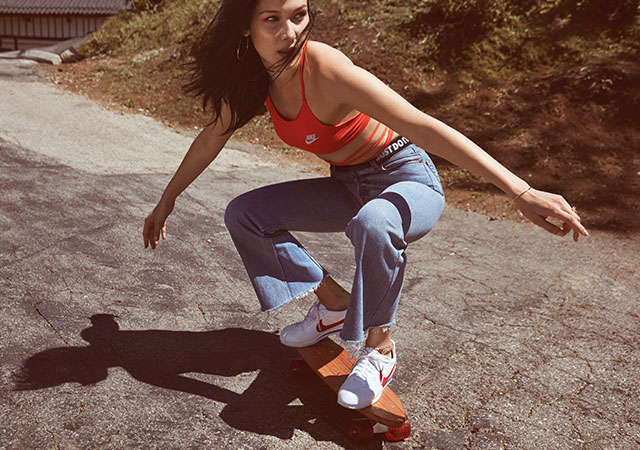 The new Nike Cortez will be launched on 30th May 2017 at a retail price of RM359 and will be available at Nike KLCC and Nike Pavilion. 
Related stories:
What we want from Nike.com and trying out the NikeID service
Provocative photo with Bella Hadid reveals new NikeLab x Riccardo Tisci kicks