The record for the fastest marathon ever run is held by Dennis Kimetto at 2:02:57 in the 2014 Berlin race. Since then it's been said that it's humanly impossible to beat the two-hour mark and so Nike, being the type to break barriers, decided to try. They called the initiative Breaking2.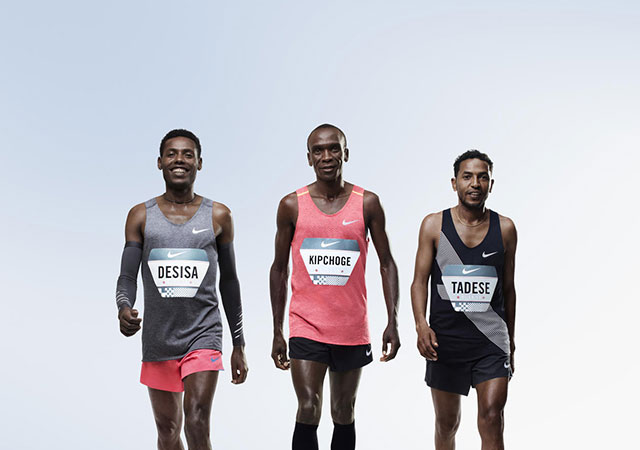 The participants are some of the world's best distance runners: Eliud Kipchoge, Zersenay Tadese and Lelisa Desisa. After months of training and working with a team of sports researchers, the private event took place on 6 May 2017 in Monza, Italy. The shoe in question, for those who's interested, is the lightweight Zoom Vaporfly Elite.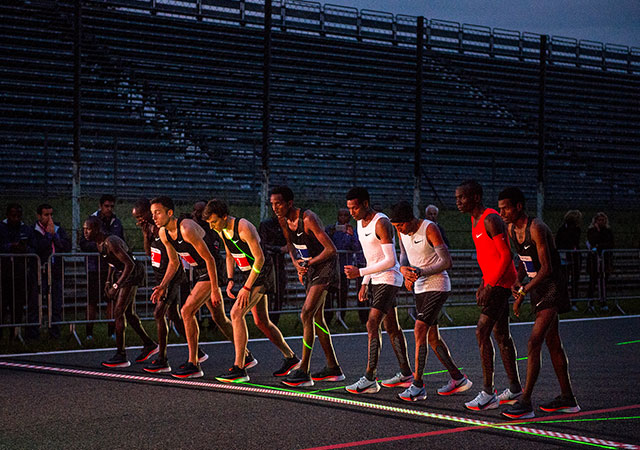 The three runners didn't manage to break the two-hour marathon barrier but Kipchoge most definitely beat the world record by finishing with a time of 2:00:25, almost two and a half minutes faster than the current world record and 2:40 better than his personal best of 2:03:05. Tadese who finished in 2:06:51 beat his personal best by 3:50 while Desisa completed the race with a time of 2:14:10.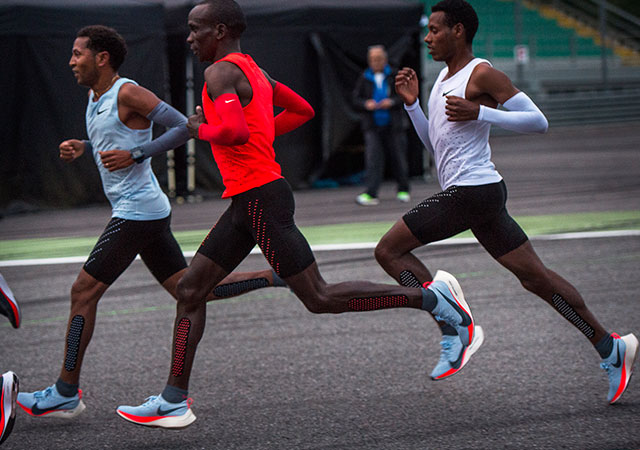 Kipchoge called it one of the finest performance in his career, which includes the gold medal he won at the Rio Games 2016 and earning a personal best official time of 2:03:05, the third-fastest in history. His Nike Breaking2 record, however, will not enter the record books due to a non-compliant system of pacemaking but Kipchoge is proud of the achievement. "This journey has been good, it has been hard, it has been seven months hard preparation. It has been history in the world of sport," he said.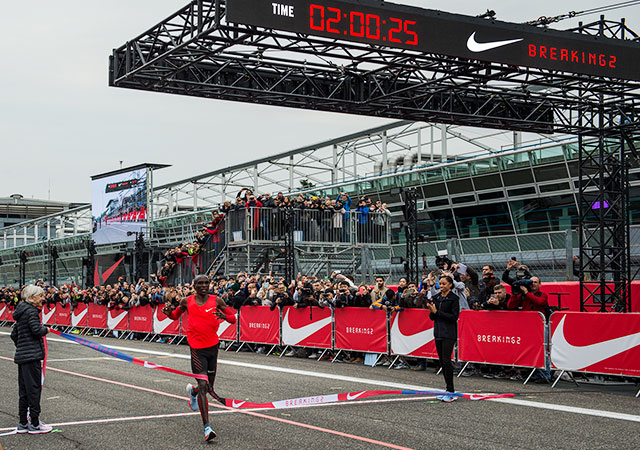 Watch the entire race on Nike's Breaking2 Facebook page for up to one week after the event ends and look out for the feature-length documentary on the powerful journey of the Breaking2 program produced with National Geographic later in the year.
Related stories:
Nike We Run KL 2016: Diet and last minute tips from Coach Din and Sue
Nike's Unlimited Stadium in Manila pushes runners to unlock their potential
| | |
| --- | --- |
| SHARE THE STORY | |
| Explore More | |